Located halfway between San Diego and Los Angeles, Oceanside fits the image of a quintessential California beach town. And the Oceanside restaurants are really something!
The city is laid-back, "live and let live" attitude sets the stage for a fun and memorable experience each time we visit. This makes it a great place for enjoying some of the best restaurants in Oceanside.
With an average year-round temperature of 72F, three-and-a-half miles of sandy beaches, world-class surf conditions, an impressive historic wooden pier, and a picturesque Cape Cod-style harbor village, it's easy to see why Oceanside has transformed into such a popular Southern California destination.
The foodie scene alone is worth the visit. Oceanside has become quite a culinary utopia that has quickly gained a reputation as one of the leading foodie destinations in San Diego County. Its burgeoning dining scene is all about sourcing local ingredients from nearby farms and its Pacific waters and creating tantalizing entrees. Chefs here are even masters of putting new twists on some of the old classics. That's fantastic news for both the locals and visitors.
And because of its coastal location and beach vibe, the dining experience in Oceanside restaurants is often referred to as "flip-flop fine dining"– high-quality dining, crafted with love, in a casual atmosphere. Honestly, it doesn't get any better than this.
That being said, here are seven favorites "tried and true" recommended Oceanside restaurants worth a visit!
Not in the mood to go out to eat tonight? Click here to have Grubhub deliver directly from the best restaurants in town to your doorstep.
After exploring the top restaurants in Oceanside, CA, be sure to check out our 'Best Things to Do in Oceanside' article to discover the full range of exciting activities and attractions this coastal city has to offer!
My Top 3 Picks of The Best Restaurants In Oceanside, California
| | | |
| --- | --- | --- |
| Restaurant | Top Pick | Our Rating |
| 333 Pacific | Mustard-Balsamic Skuna Bay Craft Raised Salmon | 5/5 |
| Panca Peruvian Cuisine & Rotisserie | Peruvian-style Rotisserie Chicken | 5/5 |
| Rockin' Baja Oceanside Harbor | Short Rib Taco | 5/5 |
7 Best Oceanside Restaurants, California
626 South Tremont St. // 760-453-2940
When Roger "Roddy" Browning and his wife/partner Aaron found a building for rent in Oceanside in 2011, they knew the stars had aligned for their new restaurant. Since then, the Flying Pig Pub & Kitchen has been a mainstay community favorite.
But don't let the name fool you. Far from being a barbeque joint offering pub grub, the cuisine at Flying Pig is artisanal California eclectic with a southern rustic Dixie twist. Using sustainable, organic, and locally grown products, the restaurants let the seasons influence their menu items.
We've never had anything but the finest food here. Some of our favorites include the infamous shared Bacon Mac made with provolone and mornay cheeses and Duroc bacon.
It's guaranteed the BBQ Shrimp and Grits are the best this side of the Mississippi, and the house-made BBQ sauce makes this one tantalizing "southern" treat.
Put all these things together and you get one of the best Oceanside restaurants to eat.
For more culinary discoveries in the heart of the city, explore our 'Must-Try Downtown Oceanside Restaurants' article!
1815 S Coast Hwy. // (760) 271-0531
Wrench and Rodent Seabasstropub is an eclectic eatery on Oceanside's main drag, Coast Highway. The restaurant has a well-deserved reputation for its remarkably creative culinary excellence. And with a name like this, you'd better be good.
For seafood and sushi lovers like us, this was a dream-come-true dining experience. Chefs here conjure up delectable sushi rolls and incredibly unique nigiri and sashimi dishes made with the finest fish and freshest produce.
Our favorites were the Fjord Sea Trout with Miso and blackberries, the smoky Sea Bream Nigiri, and the Hawaiian Big Eye Tuna. All fresh and incredibly creative, their entrees provide memorable palate-pleasing tastes for the culinary adventurer.
Vegan entrees are a popular option here as well. Vegan or not, a must-try is the cupcake dessert accompanied by chocolate pieces and strawberries. Wow, what a unique treat!
You will certainly count this among the best Oceanside restaurants for a reason.
Want to discover more about some of the best sushi spots in Oceanside? Our 'Best Sushi Restaurants in Oceanside' article is the perfect guide!
333 N. Pacific St. // 760-433-3333
Oceanside's 333 Pacific (named for its address) is laid-back, seaside California elegance at its best, with stunning views of the famous Oceanside Pier and beach.
Open for lunch and dinner, this innovative restaurant with stylish beach-inspired décor serves up some outstanding entrees. It's definitely fine dining in a casual among Oceansideside restaurants.
Though the menu features a variety of foodie choices, the restaurant's mainstays are its seafood and steaks. Aptly named "From the Briny Deep", items include the fresh catch of the day, crab, lobster, black cod and my favorite, Mustard-Balsamic Skuna Bay Craft Raised Salmon.
Meat entrees on the "Butchers Block" menu section include prime flat iron steak, grass-fed New York strip, and a local Cowboy Ribeye. It's also the ideal location to take in a magnificent Pacific Coast sunset! This is a gem among Oceanside restaurants – don't miss it!
Interested in dining near the water? Our 'Best Oceanside Pier Restaurants' article highlights the finest eateries located on or near the iconic Oceanside Pier!
208 South Coast Highway // 760-231-6278
Located just a few blocks from the beach and set in a 1938 former dragster and auto shop called Masters Automotive and Machine Shop, Ryan Jubela opened his long dreamed about eatery in 2014. He and his brother Adam renovated the industrial space, keeping as much of the original infrastructure as possible.
Described as "Casual California Elevated," Masters is a definite local favorite with its innovative tapas, mouthwatering main dishes, and specialty throwback craft cocktails done with a modern twist.
The Master's Burger is a house favorite, served with aged white cheddar, red onion, and bacon aioli accompanied by truffle fries. It's one of the best burgers we've had in the county.
Another winner is the Free-Range Chicken Breast, a succulent tender entrée served with garlic mashed potatoes, chili succotash, cojita cheese, and a chipotle honey glaze.
This is one more of the top Oceanside restaurants to add to your travel agenda.
514 S. Coast Highway Unit A // 442-615-7200
Focusing on artful signature sandwiches, seasonal vegetables, delectable salads, and fresh locally sourced proteins, The Miller's Table is a quaint community spot for great food, wine, and beer.
The warm and rustic eatery is also known for its amazing charcuterie boards where diners can choose from a wide selection of cured meats and craft cheeses accompanied by bread, jams, spreads, nuts, and fruit.
Staci Miller, the restaurant owner, says proudly that "In the simplicity, we can shine." And shine they do, in more ways than one. Diners who visit Miller's Table always come back. Regulars become family, and with a focus on communal table dining, strangers become friends.
Both lunch and dinner menus change frequently. Our Thin-Pressed Italian Sandwich was simply superb. Save some room for dessert as the Meyer Lemon Bread Pudding is to die for! Casual yet elegant, this is where to eat in Oceanside!
1902 South Coast Hwy. // 760-722-3396
When Chef Iole was a little girl back home in Peru, she loved to cook and bake for her family and friends. Having attended the prestigious Cordon Bleu after college, Iole brought the culture and history she loved to North San Diego County and opened Panca Peruvian Cuisine & Rotisserie in Oceanside in 2012.
Her hormone-free Peruvian-style rotisserie chicken is one of the menu's shining stars. Marinated for up to two days in a secret house-made sauce with spices including the mild Peruvian Panca pepper, then slow-cooked on a rotisserie, the result is a moist, tender bird, bursting with mouthwatering flavors.
Other menu items include an array of appetizers, salads, Peruvian sandwiches, and other proteins like lamb, tender beef, and fish. Iona's Peruvian desserts include including alfajores, chocotejas, and her caramel crème brulee are a must-do. If you'd like a taste of Peru, the Oceanside restaurants scene has it!
223 N. Coast Highway // 760-231-7300
It's not often a bakery makes the list of top area restaurants, but thanks to a local recommendation, we made it a priority to stop by Petite Madeline Bakery on our last Oceanside visit.
Breakfast is available until three p.m. every day at this downtown Oceanside bakery. Menu items, all made from scratch, range from healthier day-starters like baguettes topped with soft basted eggs, bacon, and tomato to build-your-own omelets and savory crepes.
Lunch features salads and sandwiches, but a word of warning here- save room for one of Petite Madeline's tempting desserts.
Standing behind the counter filled with colorful cakes, cookies, pies, eclairs, and other delectable delights, we felt like kids in a candy store. And it's almost impossible to choose from the array of tantalizing treats.
Craving some baked goods? Discover more with our 'Best Bakeries in Oceanside' article, featuring a selection of the finest bakeries in town!
258 Harbor Dr, Oceanside, CA 92054, United States // +17609676199
Inspired by the vibe and cuisine of Baja, this cantina serves up margaritas, lobster & other seafood.
We got the Baja Bucket, and it was incredible! So much amazing food, and everything was cooked to perfection. Also, the skirt steak was a surprising star for the tacos. Always when I go there, I enjoy their Taco Tuesday.
One of my favorites is the "Short Rib Taco," which is Braised Beef Short Rib in a Three Chili Sauce with Jack Cheese, Ranchero Beans, Pickled Red Onions and Cotija Cheese and the Batter Fried Fish Taco with Angel Hair Cabbage, Pico De Gallo, Cotija Cheese & Ranch Crema Sauce.
At this restaurant, not only the food but the service is exceptional too. The waiters who served us were positive, knowledgeable and fast.
Captivated by the harbor dining experience? Check out our 'Best Oceanside Harbor Restaurants' article to explore more exceptional eateries with beautiful harbor views and the best Oceanside Seafood!
1802 S Coast Hwy, Oceanside, CA 92054, United States // +17604396355
If you're keeping tabs on the top restaurants in Oceanside, then allow me to update you—Beach Break Cafe is a must-visit!
I recently ventured to this colorful, diner-style haven with some pals, and let me tell you, it was the brunch of dreams. You'll find it buzzing with energy; the surfboard decor and vibrant atmosphere instantly caught our attention.
We kicked things off with crispy corned beef hash and chicken machaca scramble. Spoiler alert: the chicken machaca is a flavor explosion. We also split a Canadian bacon sandwich that was, no exaggeration, one of the best I've had.
But what stole the show was their homemade giant coffee cake—seriously, it's the perfect companion to their hot and tasty coffee.
A quick pro tip: get there early or be prepared to wait a bit, especially if it's brunch or lunch time. This spot has a bit of a cult following, and once you eat here, you'll totally understand why.
So, if you're mapping out your California travel itinerary, a meal at Beach Break Cafe should be a non-negotiable. Trust me; you won't regret it!
If this breakfast spot has sparked your interest, be sure to read our 'Best Breakfast in Oceanside' article!
Foodies Also Ask:
What are the most popular restaurants in Oceanside?
"Masters Kitchen And Cocktail" and "333 Pacific" are one of the most popular restaurants in Oceanside.
Try this place to eat in Oceanside for breakfast, lunch, or dessert.
Are there any Michelin Star restaurants in Oceanside?
Oceanside does not have any Michelin-starred restaurants. However, you'll find plenty of establishments using high-quality ingredients and serving up some delicious dishes in an incredible atmosphere!
Is there a local restaurant that serves craft beer?
Absolutely, Bagby Beer Company is the place to go for a wide selection of craft beers. Located in Oceanside, it offers both food and cocktails, making it the perfect spot for a relaxed evening.
Visiting Oceanside, CA? Check out our other Oceanside foodie guides:
Visiting other destinations in California? Check out our other delicious guides:
---
Which of these Oceanside Restaurants,CA do you most want to try? Let us know in the comments section below!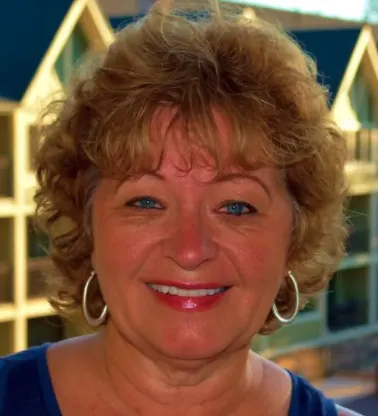 Noreen Kompanik is a Registered Nurse and San Diego-based travel writer and photographer. Over 400 of her published articles have appeared in 38 different digital and print publications. She especially loves writing about family travel, luxury travel, food, wine, coffee, history and travel writing and shares these articles on her travel website What's In Your Suitcase.