Located midway between Los Angeles and San Francisco, Paso Robles is an idyllic destination with so many different facets to its personality.
It's probably best known for its picturesque, rolling hills and wine country, but that's not all that makes Paso, as the locals affectionately call it, a very special place to visit.
Yes, Paso Robles has wineries. Lots of awesome wineries–over 300, to be exact. But it also has olive farms, beautiful inns, fascinating attractions, and of no surprise to us, really, really good food in really great Paso Robles restaurants.
In the past few years, the culinary scene here has just exploded, with creative chefs working with local farms and fishermen to provide guests and locals alike unforgettably fun and tasty foodie experiences. It seems that each time we return to Paso, another new restaurant has appeared on the scene, wowing us with more delectable dishes.
While there are so many dining venues I could recommend in Paso Robles (and honestly, there are several), I'm going to give shout-outs to those that leave a lasting impression long after our visits. So much so that we'd gladly return to dine there again in a heartbeat. Here are our favorites as we take you on a taste of Paso.
Not in the mood to go out to eat tonight? Click here to have Grubhub deliver directly from the best restaurants in town to your doorstep.
Best Paso Robles Restaurants
1144 Pine Street // (805) 369-2444
This delightful dinner-only eatery in the heart of Paso Robles motto is "We are a bar and restaurant manifested by dreamers to inspire creativity." There's no doubt on the creativity part after our visit here to this beautiful garden-inspired venue. On the first Sunday of the month, the restaurant features a Botanical Brunch with fascinating and flavorful foodie choices.
This delightful downtown eatery is renowned for its creative cocktails– a fun-filled twist from the classic originals like the Margarita, Gimlet, Old Fashioned, and Manhattan. Not sure which to order? Just ask your server; they know their liquid treasures well. I will add that they are experts with the food menu as well and that the impeccable service here is impressive.
I started off with a Belladonna cocktail, an off-shoot of the Caribbean Painkiller. The fun part was that it was delivered on fire; yes, literally topped with extra rum and served ablaze.
If the drinks aren't an absolute surprise in themselves, the food is equally delightful. Our group shared a Sweet Potato Quesadilla, a crispy battered flour tortilla filled with mozzarella, lentils, basil, and spicy mayo. Along with the Cast Iron Fondue, melted mozzarella, and raclette with soyrizo, cilantro, pepitas, and crispy potato dippers, these dishes disappeared fast. They were that good!
I was impressed with the number of gluten-free and vegetarian choices here as well. I know my friends with dietary needs would just love this! My hubby (not a vegetarian) couldn't resist the Duck Chalupa, a large crispy pita filled with melted cheese, spicy slaw, sour cream, fresh herbs, and duck carnitas. It was unique, creative, and delightful.
No matter what you choose to order at this Paso Robles restaurant, you'll leave happy and well satisfied.
This restaurant is really amazing in every way. The environment, the service, the ownership, and the wine and sake list are all excellent.
This place is perfect. The dish had the spicy Thai flavor that you expect when dining on quality Thai food. It's also situated next to the park in downtown Paso.
Parking can be a hassle, but the food is well worth the travel and/or waiting for a parking place. Look no further if you appreciate Thai cuisine.
This restaurant undoubtedly offers the best Thai experience I've ever had. I came with a group of three people, and we all adored every bite!
Be aware that the soup cups were quite large! All three main courses were excellent. My vegetarian friend enjoyed the Pad Eggplant, the other friend enjoyed the classic Chicken Pad Thai, and my Fresh Ginger Roasted Duck was delicious.
I'm glad I didn't receive a starter cup of soup since I wanted to finish every last bite!!!! I have no regrets about coming here, and I highly recommend visiting this spot!
1202 Pine St, Paso Robles, CA 93446, the United States // +18052268191
A great French restaurant in the heart of the wine country. We had an excellent supper here and we were really pleased with the service. Heather, the host, and Mark, the Sommelier, made the evening unforgettable.
Their meal is typical French, and their wine list includes both local and French vineyards. Take your time and savor this gastronomic treasure.
The first meal was a salad and a trimbal of heated potato and goat cheese that was surprisingly flavorful for such simple ingredients. Also, we had a lovely Sancere that was ideal.
Following that were pan-seared sea scallops with a sophisticated and creamy wine reduction sauce and nicely sautéed Aspag. That was coupled with an extremely delicious 2012 Paso Robles Pinot Noir that could compete with any Napa vintner.
Then we had a pan-roasted pallard of pork loin with a mustard wine sauce reduction and mashed potatoes. This was coupled with a superb cab/merlot mix from Paso Robles.
The winning dessert was an apple flan with carmel, creme frache, and handmade ice cream. A 2010 French Moscato was a treat with honey and peach flavors.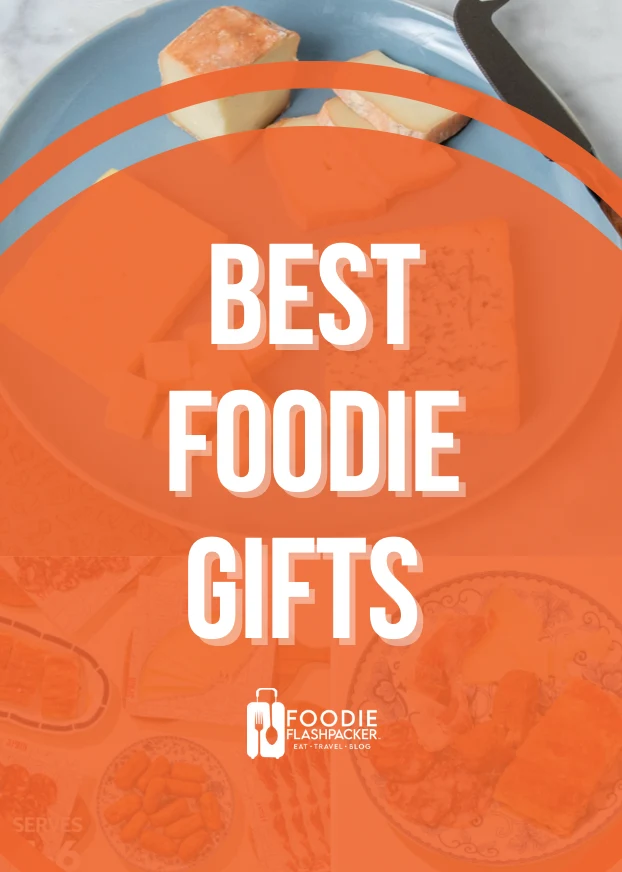 Are you a real foodie? I've compiled a list of the best foodie gifts you can get for yourself and your closest ones. Cheese, meat and sweets subscriptions, and some classic must-have foodie gadgets.
Without a doubt, one of the best dinners I've ever eaten in California, right up there with Keller's incredible cooking. The Sommelier was an absolute pro. He was well-versed in the foods and the chef's ability to transform simple ingredients into waterfalls of taste. The service was excellent…smooth, responsive, and yet personal. This is a must-try!
206 Alexa Ct, Paso Robles // (805)-238-2834
Enoteca Restaurant and Lounge is one of Paso Robles' most well-known restaurants. This restaurant is known for their excellent food and service. The atmosphere is also quite enjoyable, friendly, and inviting.
They have a complete bar with a large selection of wines that go well with their food options.
I've been there for breakfast once and dinner two times. The real surprise here is dinner. Make reservations without a doubt. Because of this, we were able to request a fireplace table, which was very cozy.
We ordered the steamed clams and mussels, as well as the Colorado Rack of Lamb, which was delicious! The tastes were fantastic! The lamb was nicely prepared, neither overcooked or oversauced, and the shellfish was fresh.
The portions were large. This was the best overall restaurant experience I've had in a long time, and it was my most delightful one here because of the food quality and service.
Our dinner was accompanied by an Ecluse Improv bottle of wine. It truly brought out the flavors in our food, and the waiter went out of her way to arrange for us to have a sample at the winery.
The service was attentive and professional. I will absolutely return, and I recommend that you do as well! It's well worth it!
1244 Park Street // (805)-239-3333
Ask any foodie who's ever been to Paso Robles, and they'll likely tell you they've dined at Fish Gaucho.
Open for lunch and dinner, the modern Mexican eatery, also located downtown, offers both a food menu and tequila menu (yes, there are that many choices), along with a vast array of cocktails and wine.
This colorfully decked-out super popular restaurant offers apertivos, tacos, and platos principales (main dishes). What to order? It's so hard to choose with a menu this extensive, not to mention the tantalizing aromas wafting from the kitchen.
I went for the Ahi Tacos prepared with sushi-grade grilled rare ahi with cabbage, pineapple pepper salsa, cilantro crema, pickled onions, and microgreens. They were amazingly fresh and mouthwatering.
The Chile Relleno Fundido is another must-try, with Pasilla peppers stuffed with chorizo, pico de gallo, Oaxaca cheese, and topped with pepitas and birria, cilantro crema, queso fresco, served with flour tortillas. This is one incredible tasty delight with plenty to share.
Fish Gaucho is definitely a fun and festive place to visit if you're into Mexican food in Paso Robles with a decidedly classy twist.
1600 Country Club Dr, Paso Robles, CA 93446, the United States // +18052384722
Deeds Bar & Grill in Paso Robles, CA, is one of my favorite restaurants. It's a fantastic place to catch up with friends after work and for lunch or dinner.
The meal was fantastic, and the beverages were strong! Deeds Bar & Grill also has a fantastic view of the golf course, which you may enjoy while eating…or drinking!
For breakfast, we chose to split the Chorizo & Avocado with eggs. I must say, this was the best breakfast I've ever eaten! Black beans, sour cream, potatoes, and feta cheese were included. Also, a generous portion!
We looked at the rest of the menu, which looked delicious; we couldn't decide! The restaurant is really excellent, with a large bar and a covered patio overlooking the golf course. We're delighted we stopped by, and I suggest you do too!
700 Clubhouse Dr, Paso Robles, CA 93446, the United States // +18052963079
Comfort American Kitchen serves very fresh food, has friendly service, and has indoor and outdoor sitting with umbrellas. It's a pleasant spot for an afternoon dinner with friends or family.
The huge eating area features a sunny patio that is available all year! The view of the golf course and the wonderful rock/water feature provide a comfortable and relaxing informal dining experience!
We were seated outside quickly, with a beautiful view of a water feature and the golf field. Even though it was already in the mid-80s, there was good wind and shade, so it was extremely comfortable. Our server was friendly and attentive.
My friend had a salad with flat steak, and I ordered a grilled chicken sandwich, all of which were delicious. We tried their beignets with vanilla ice cream and fresh fruit for dessert, which were fantastic. Give this place a shot; you won't be disappointed.
1215 Spring Street // (805)296-3754
Translated to English as "the little rascals," Les Petites Canailles is named after co-owners Courtney and Julien Asseo's three feisty children.
Don't let the name fool you. The charming dinner-only restaurant with a lovely ambiance and amazing service serves up French cuisine utilizing the freshest of seasonal ingredients.
Menu items include small bites, appetizers, soups, and main plates, along with butcher-cut meats and fish served with a diner's choice of optional sauces. The wine menu is extensive, and servers can help pair your wine with foodie choices.
There isn't a dish here we didn't find exquisite. As a matter of fact, on a recent visit with friends, we decided to share a few starters to get a wider sampling of their creative entrees. We each picked one to share, and they were all winners.
I love tentacled seafood, so the Spanish octopus was a no-brainer. The meat was spiced to perfection, flavorful, and surprisingly tender. The heirloom Tomato and Watermelon Salad was cool and refreshing, and we loved that it sat upon a whipped buffalo mozzarella balsamic reduction. A luscious Tarte Flambée made with lardons, fromage blanc, and creamy Gruyère cheese was also a great choice.
That left room for dessert…and again, these are seasonal as well. Mousse au Chocolat was the ideal finish to a perfect dinner, served with a crème Chantilly and chocolate pearls.
If you're looking for a romantic setting or special dinner with friends, Les Petites Canailles is the place!
1803 Spring Street // (805) 369-2308
We're giving huge kudos here to one of the new kids in town, FINCA. This casual walk-up and order restaurant serves Baja and Sonoran style Mexican food with an emphasis on wood-grilled seafood and carne asada.
Yes, you order at the bar, but when the entrees are delivered to your table, it's hard to believe this food is coming from a casual eatery kitchen. It's gourmet-good, and it's no surprise the restaurant is always busy.
Set in a beautifully restored historic home, FINCA offers outdoor seating on its covered patio. Though the menu isn't extensive, it is well-thought-out, and we found prices here to be very reasonable.
We tried two of their tacos, the Pork Belly Chile Verde and Carne Asada. The Pork Belly was brined and braised, finished in a chile verde salsa, topped with cilantro, onions, and chicharron. Carne Asada was a Sonoran grilled steak on a flour tortilla, topped with cilantro, onions, and guacamole salsa. A side of house-made tortilla chips made this a perfect early dinner meal. If you are looking for a great Mexican restaurant in Paso Robles, check FINCA.
835 12th Street, Suite A // (805) 237-0019
A delightful place for lunch, brunch, or dinner, Latin-inspired La Cosecha Bar and Restaurant is Spanish for "the harvest." The restaurant's philosophy is not only serving true farm-to-table fare but that great food and drinks bring people together.
La Cosecha's craft cocktail menu was even designed to make use of garden-fresh ingredients and locally sourced artisanal spirits wherever and whenever possible.
Other than great food, we have to praise this sustainable business that used repurposed materials in the construction of its bar, furniture, and walls. Wood fencing from Jeopardy host Alex Trebek's horse farm was used in the bar area, tables, and other places throughout the restaurant. Glass sconces and wall art are all local artist creations.
Menu items range from small plates and creative pizzas to fine dining entrees. Ceviche del Dia was a combination of shrimp and scallops– a gold medal for a fresh and perfect dish on a hot California day.
The Pulled Pork sandwich was one recommended by a friend who touted this one of the best. Served with coleslaw and a jalapeno barbeque sauce on a brioche bun, we have to agree. It had a definite "wow, this is really good" factor. Sandwiches here are large enough to share, so keep that in mind when dining here.
This lovely eatery in downtown Paso Robles is definitely worth a visit.
835 13th Street // (805) 221-5727
This dinner rotisserie restaurant specializes in wood-fired comfort food. The menu includes beloved menu selections for table shares and main entrees. To the delight of locals and visitors alike, The Hatch is also known for its daily specials that include fried chicken, beef ribs, braised lamb shank, grilled ribeye, and prime rib.
Specials are only available until they sell out, so, in this popular Paso Robles restaurant, it's a good idea to get there earlier than later if you want the special.
What's good here? Namely, everything. We're giving high fives to the Rotisserie Chicken; a half organic fowl served with vanilla maple slaw, buttermilk dip, and a special Hatch hot sauce. We could see and smell the rotisserie roasting as we entered the restaurant, and honestly, ordering a different dish was not an option.
As one food writer friend of ours proclaimed after dining here, "I'm not sure if I want to write a food review on The Hatch or not. If I do, everybody will know about it. And somehow, it would be nice to keep it our own little secret."
Well…the secret is out, and The Hatch is a must-visit fun, and popular place to dine in Paso Robles.
943 Spring Street // (805) 237-0600
There's just something about Italian food that's enticing and comforting. For over twenty years, Antonio Varia has been serving up authentic and inventive Northern Italian cuisine at his restaurant in Paso Robles. Buona Tavola is aptly named for it literally means "good table."
From enticing antipasti, zuppe (soup) to primi and secondi piatti (first and second plates) offerings, choosing an entrée is not an easy task here.
As a pasta lover and having lived in Italy, I had to try the restaurant's Seafood Linguini (linguine ai muscoli e porri) with farm-raised Manilla clams, sea scallops, black mussels, and shrimp in white wine, garlic, and leek sauce. It was so delightful; I could have almost licked the plate!
My hubby couldn't pass up the free-range Petti de pollo Asiago, a chicken breast and wing stuffed with Asiago cheese, wrapped in Prosciutto di Parma, then pan-seared and finished in the oven. It was melt-in-your-mouth tender and incredibly flavorful.
Save room for dessert (even if you have to share) as Buona Tavola's dolci menu is utterly delectable. It may be a predictable choice, but we love Tiramisu, and it was the perfect dessert to end a perfect evening along with an accompanying glass of Moscato.
For a romantic dinner with your special someone, you can make no better choice than Buona Tavola.
305 Spring St, Paso Robles, CA 93446, United States // +18052385637
Popular old-school American eatery for breakfast & lunch. The food is excellent, the portions are hearty, the staff is exceptionally polite and accommodating, and the price is suitable for the experience! The decor is patriotic and pays tribute to American history.
There are hot soups perfect for breakfast together with a burrito, french toast, or quesadillas. Custom-made omelets are also available on the menu paired with veggies, bacon, cheese, or mushrooms by your choice.
They have the softest and nicest American pancakes, cakes, and biscuit gravy which is enormous and will make your stomach full and satisfied. Pair your meal with a cup of coffee, tea, or a nice hot chocolate.
This restaurant you can find at the Paso Robles airport by the name Joe's One-Niner Diner.
11680 Chimney Rock Rd. // (805) 591-3200
The setting alone is worth the winding picturesque drive outside of town to this impressive winery and restaurant. Open for lunch, brunch, and dinner, guests can dine in a stunning indoor setting or overlooking the postcard-worthy vineyard grounds.
Recently nominated for Best Winery Restaurant in the 2021 USA Today Ten Best Reader's Choice Awards for the second year in a row, the restaurant truly deserves these culinary accolades.
Menus are seasonal in order to use the freshest local ingredients possible. We came for lunch and wine tasting and decided to order the Artisanal Cheese Plate with Local Charcuterie. Somehow this just seemed to fit the warm summer afternoon while enjoying our amazing wines overlooking the vineyards.
The Charcuterie board cheeses and meats vary according to chef selection but our grouping was delightful. Brussels Sprouts featuring Ibérico blood sausage, balsamic gastrique, sliced almonds, Aleppo pepper, and Big Rock blue cheese was equally delightful.
And you just couldn't beat the delectable award-winning wines here at JUSTIN…or the stunning views.
On our next visit to Paso Robles, we're anxious to try this incredible restaurant for dinner. I'm certain we'll be pleased.
FAQ
What is Paso Robles known for?
Paso Robles is a world-class wine region recognized for its distinctive wine-tasting experiences, laid-back ambiance and unforgettable characters.
Paso Robles Wine Country is a separate area, with over 200 tasting facilities and 40,000 vineyard acres producing more than 40 winegrape varieties.
Is Paso Robles a wine region?
Paso Robles Wine Country is located on the Central Coast of California, midway between San Francisco and Los Angeles.
It is California's fastest-growing wine area and largest geographical appellation, with over 40,000 grape acres and over 200 wineries.
How far is Paso Robles from the ocean?
Paso Robles is about 25 miles inland from the Pacific Ocean in Central California, halfway between Los Angeles and San Francisco on Highway 101.
Visiting other destinations in California? Check out our other delicious guides:
While in Paso Robles, don't miss out on activities that will help immerse yourself with the city (hurry while they're hot!):
---
Which of these Paso Robles restaurants do you most want to try? Let us know in the comment section below!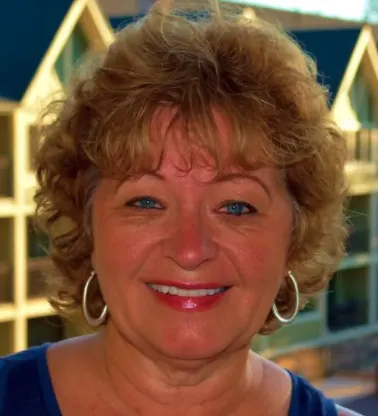 Noreen Kompanik is a Registered Nurse and San Diego-based travel writer and photographer. Over 400 of her published articles have appeared in 38 different digital and print publications. She especially loves writing about family travel, luxury travel, food, wine, coffee, history and travel writing and shares these articles on her travel website What's In Your Suitcase.