Sacramento, California, has a beautiful food scene that grows every year as the city changes. As a result, there is a wide variety of cuisines to choose from here.
I enjoy dining in these Sacramento restaurants for a few reasons. First, there is a fantastic variety of food, from world-class sushi to amazing fried chicken.
Usually, I stick to my favorite genres, but I've become more adventurous over the last few years. Most of these Sacramento restaurants are located in downtown Sacramento, so even if you're just passing by, you can grab a bite there.
These 10 best Sacramento restaurants are located in many neighborhoods, from Old Sacramento to Midtown, so you shouldn't miss them out.
Visiting other destinations in California? Check out our other delicious guides:
The 26 Best Sacramento Restaurants
730 K St, Sacramento // +19168578200
This restaurant, previously known as Solomon's Delicatessen, is located in a former Tower Records space and now serves globally-inspired dishes like "Sapporo" fried chicken sandwiches with sunomono.
Some of the best pastrami in town at this deli still remain true to its original concept as a delicatessen.
During the COVID era, much of the surrounding area resembled a ghost town, but this restaurant – named for tower Records founder Russ Solomon – remains lively. Take advantage of the outdoor "disco brunch" on weekends, complete with DJs and plenty of patio dining.
1725 I St, Sacramento // +19169429993
You have likely eaten a crunchy, greasy, and oddly Parmesan-dusted taco from Jimboys if you have lived in Sacramento for any significant period.
A former food truck that has expanded into a brick-and-mortar location near downtown, Bambi Vegan Tacos, makes a vegan version of the taco that uses crimini mushrooms as the "beef." I think it might be better than the original.
Also on their fully vegan menu are a creamy cheese and bean dip, a taco similar to Taco Bell, with a refrigerated bean-lined flour tortilla, and an artichoke-filled twist on a vegan tuna melt. Those who consume plant-based food get wild!
806 L St, Sacramento // +19164427092
There isn't much more iconic in Sacramento cuisine than a "Frank's Style" New York steak loaded with oyster sauce and onions, along with banana cream pie for dessert.
The restaurant has served as a hotbed of political dealings and a bridge between Chinese and American cuisines since 1939.
Some of their entrees include Honey Walnut Prawns, Saigon Crispy Chicken and the delicious Shrimp Fried Rice.
It has endured times of war, recessions, and even the COVID-19 pandemic, being the oldest of the Sacramento restaurants.
2000 Capitol Ave, Sacramento // +19164989891
Chef Rick Mahan and his crew promoted this ethos even before the city's great marketing takeover branded Sacramento as the "Farm-to-Fork Capital of America."
The restaurant offers seasonally driven menus that emphasize local ingredients such as housemade strozzapreti with lamb raised in nearby Dixon and mixed grills of pork loin raised in Llano Seco.
This is one of the few Sacramento restaurants that is renowned for its delicious sauteed sweetbreads with bacon, mushrooms, and capers.
1401 28th St, Sacramento // +19164575737
Located in Midtown, Paragary's is an exterior-ly unassuming restaurant and bar that's been serving up quality food for nearly 30 years.
The space itself is casual, warm and romantic — think exposed brick walls, hardwood floors and shelves of wine bottles.
Paragary's has a globally influenced menu with everything from pasta to seafood dishes.
Their menu includes some of the most reliable classics on the Sacramento food scene, including Sonoma duck breast and an exceptional pork osso buco.
2031 S St, Sacramento // +19167377699
Chef-owner of Localis Christopher Barnum-Dann will offer you a dining experience, with prix-fixe menus built around locally grown seasonal produce.
When you dine here, you have the chance to hang out with chefs in the kitchen while they prepare your food and enjoy a front-row seat to all the action. I sure did!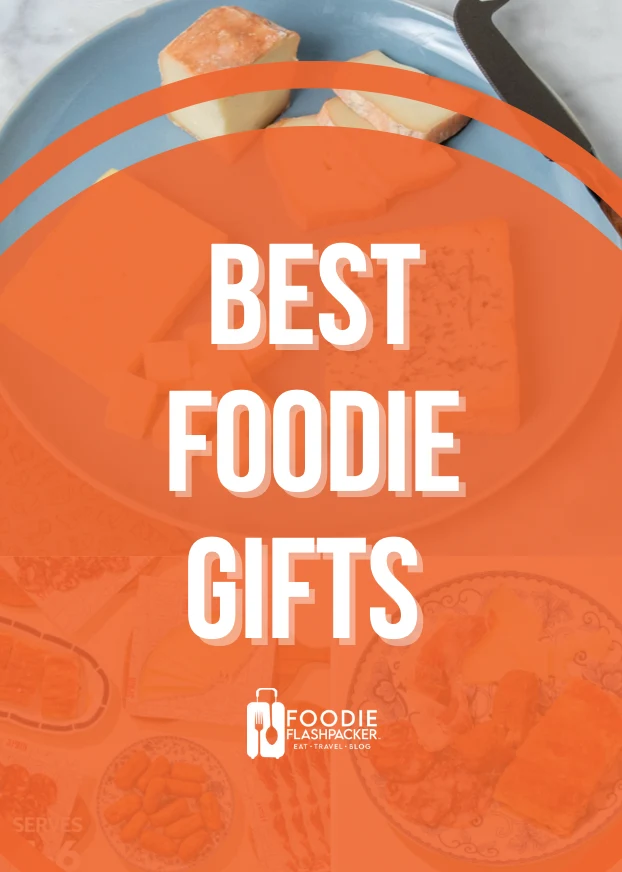 Are you a real foodie? I've compiled a list of the best foodie gifts you can get for yourself and your closest ones. Cheese, meat and sweets subscriptions, and some classic must-have foodie gadgets.
Localis is an experience you're sure to remember. Locally grown and sourced ingredients are used to create unique dishes that change thanks to an internal wood-burning oven seasonally.
You can choose from a prix-fixe menu that focuses on sustainable ingredients and seasonal produce.
3428 3rd Ave, Sacramento // +19169997685
South makes the best-fried chicken in Sacramento, according to Sacramento locals. However, don't skip Fixins, the Oak Park soul food restaurant opened by former NBA star and Sacramento mayor Kevin Johnson.
The fried chicken, sweet candied yams, and smoky collard greens that Fixins serves up make up for its lack of indie-coolness.
Fixins offers flaky biscuits that are accompanied by pink strawberry buttery and a selection of playful cocktails infused with Kool-Aid.
5913 Broadway, Sacramento // +19163464445
There is more to Bacon & Butter than just a restaurant. It doesn't get much better than this for breakfast and brunch, especially when it comes with piping hot booyah coffee, Sacramento's own local roast.
You can start your day with fried chicken and waffles, biscuits & gravy, or a hefty breakfast sandwich and finish it off with red velvet pancakes.
Their enticing lunch menu also offers a wide variety of sandwiches, salads, and meaty mains – perfect for pre-dinner snacks for people with larger appetites. They are known for their chocolate chip cookies, so be sure to save room for them.
Lastly, don't overlook the "Kitchen Sink." It combines crispy lardons and potatoes with mushroom, cheese, and onions, all topped with two perfectly cooked eggs.
5063 24th St, Sacramento // +19167362389
Lalo's Restaurant is one of Sacramento's more popular Mexican eateries.
If you are a Mexican food lover, you will enjoy the quesadillas con huitlacoche (corn smut), Cubana tortas, birria, and other dishes that bring a taste of Mexico City's food styles to the 916 area code.
During "Taco Tuesday" you can also enjoy $1 tacos washed down with fresh aguas. This is your spot if you're looking to eat rich tongue tacos or head tacos.
1525 Grand Ave, Sacramento // +19166466038
Called "the little restaurant with the big heart," this shack serves some of the best soul food in Sacramento.
With every combo meal, they serve their skillet cornbread, a mouthwatering treat that goes great with fried chicken, red snapper, riblets, or pork chops.
If you really want to experience Tori's Place, you should dip their cornbread into their gumbo, which has a spicy and soothing overtone. This stew is packed with shrimp, chicken, and sausage, making it a hearty dish that sticks to your ribs. If you have to choose a stew spot amongst all of the Sacramento restaurants on this list, this would be it.
2225 Hurley Way, Sacramento // +19165687171
This restaurant is known for its tasty oysters, roast beef and halibut. In addition, they have delicious chocolate chip cookies, ice cream and chocolate cookies.
When you visit The Kitchen Restaurant, you must try their house wine, craft beer or scotch. You can also get great tea, coffee or hot chocolate here.
It is the perfect place to celebrate an anniversary, wedding or birthday. This location is friendly and has excellent service. In addition, it is the ideal place to enjoy fine dining.
3135 Folsom Blvd, Sacramento // +19165511559
Kru's menu features fresh seafood from around the world, including locally sourced and sustainable items.
Although Kru is known for its sushi, the restaurant also has a full bar and offers a wide array of sake.
Among their offerings, there are sliced nigiri and sashimi, as well as small plates such as grilled corn with miso butter and tea-smoked duck kushiyaki.
You will enjoy dining at this modern restaurant with black walls, a banquette and white tablecloths, but don't forget to make reservations as Kru does not accept walk-ins.
1518 Broadway, Sacramento // +19164410222
One of Sacramento's classic stops is the Tower Cafe, which sits in the former Tower Records space, next to the Tower Theater. There is an eclectic menu here, such as Thai green curry and jambalaya, next to Huevos Rancheros.
The outdoor garden offers some of the best dining in the city. Weekend brunch isn't for everyone—unless you don't mind waiting in line.
French toast is a must when it comes to their seasonal offerings. Tower's custardy baguette smothered in seasonal fruit compote has been a signature dish for years; others have copied it, but none have done it as well as Tower. In addition, you can enjoy salmon curry, crab cakes and Brazilian chicken salad for lunch or dinner.
2005 11th St, Sacramento // +19163829722
It would be difficult not to rank South as the top contender in Sacramento's great fried chicken wars. But, aside from that tasty chicken, this mom-and-pop shop near Southside Park has quickly become a Sacramento staple with barbecue platters, Creole-style linguine and one of the best burgers in town.
After a long walk around the Lady of Guadalupe Church, come here for good food and a place to relax. You're really going to enjoy southern fried chicken, fried chicken sandwiches and shrimp po'boys here.
You can also get delicious sweet potato pie, biscuits and banana pudding. I also recommend trying their delicious wine, draft beer or gin.
3440 C St, Sacramento // +19164427370
Orphan is one of the few Sacramento restaurants where the breakfast options are actually healthy, so it's where I spend my mornings.
Mostly vegetarian and vegan, the food is straightforward yet tasty with occasional Latin flavors. However, I have to let you know that there will be crowds, especially on weekends. You should also allow extra time to find on-street parking because it's a small, yet popular place.
Tamale dishes, bacon grilled to perfection and rosemary potatoes are available at this café. Most guests recommend the banana pancake, blueberry pancake and French toast.
The bitter, the Mimosas or the wine keep you coming back to Orphan. Also, try ice tea, dark coffee and iced coffee.
1801 L St #40, Sacramento // +19164417463
One of my favorite things is cheese, so it's great to have a restaurant that focuses only on cheese, in between all of the Sacramento restaurants. Additionally, there are variations of the cheese board menu, such as their mac & cheese with lobster and grilled cheese with mango chili jam.
Their extensive beer and wine selections pair perfectly with all these cheese items. Interestingly, the restaurant also offers vegan options. However, the restaurant is often crowded, so time your visit carefully.
Their cheesecakes, grilled mango and chocolate mousse are amazing. They also serve delicious Merlot, craft beer and draft beer. Lemonade, coffee and juice are also popular here.
5913 Broadway, Sacramento // +19163464445
Bacon & Butter is a farm-to-table restaurant that offers food that is as organic and locally sourced as possible. You can find the tastiest and most creative breakfasts right here.
Their team here uses local and organic producers who raise their animals naturally and grow their produce without chemical fertilizers, pesticides, or herbicides.
I recommend trying their Cali Burrito with egg, avocado, spinach, mushrooms, jalapenos, and onions and their Bacon Melt in a ciabatta roll.
It was a very fresh and homemade feeling—no processed foods here. The food was a little heavy for me, but the flavor was excellent. Definitely a gem amongst the Sacramento restaurants.
1601 16th St, Sacramento // +19164527594
The Magpie Cafe is a colorful, vibrant restaurant in downtown Sacramento that celebrates California's spirit, heritage and natural beauty. The best of the region's food, paired with lively cocktails and music that's truly timeless—it never gets old.
Among the menu items are dishes like sunchokes with fennel slaw or fancy mac & cheese with Brussels sprouts and bacon, cocktails, and a nice wine list focused on Northern California wines.
Make sure you try the clams and fries with fennel and saffron broth, Banh Mi and soup with perfect toast.
Magpie's chef also makes nice white chocolate mousse, biscuits and waffles. As they can order food to take away, this restaurant is ideal for people who are having dinner in a hurry.
926 J St, Sacramento // +19164472700
Farm-to-fork chef Oliver Ridgeway takes farm-to-fork to another level by mentioning all the local farms and shopping at local farmers' markets for seasonal menus.
Grange is not only full of delicious food and drinks, but it is also a beautiful, historic space right downtown. The person serving you can offer you some recommendations based on what's on the menu.
There is a nice gnocchi dish, avocado toast and trout at the Grange Restaurant & Bar. People often mention that here you can get tasty beignets, vanilla ice cream and egg waffles.
You can also enjoy a glass of prosecco, a craft beer or whiskey in this bar.
1800 L St, Sacramento // +19164479440
Aioli Bodega Espanola is a nice choice if you are in the mood for the Mediterranean and Spanish cuisines.
It's worth coming to this place because of tasty lamb skewers, calamari and Spanish tapas. Also, they have good almond cakes, chocolate mousse and flans that taste really, really good.
This spot offers delicious Spanish wine, Sangria or white wine from their "drinks aisle." Great coffee goes well with a nice meal. Invite your soulmate to this bar with a romantic atmosphere.
2711 Riverside Blvd, Sacramento // +19164438929
Because I love simple, clean Italian food, I personally love this neighborhood eatery in Land Park. The restaurant serves wood-fired pizza made the Neapolitan way and salads made with fresh ingredients grown by friends.
This restaurant features excellent Italian cuisine under the direction of a great chef. A good idea would be to order perfectly cooked meatballs, Neapolitan pizza and pasta with white sauce.
Also, ginger ice cream, mint chocolate chip and mint chocolate are the best desserts. The menu includes delicious Moscatel wine, lager or margaritas.
This pizzeria is easy to find due to its very convenient location! A must visit amongst the Sacramento restaurants!
3145 Folsom Blvd, Sacramento // +19168228720
I'm a sucker for Italian food, and the food here doesn't disappoint. OBO offers a variety of hot and cold dishes and wood-fired pizzas that can be ordered at the counter. Also available here is a $25 dinner and bottle of wine for two at OBO's.
The Italian cuisine here will attract you if you want a new culinary experience. Pizza Margherita, wedge salads and spaghetti carbonara are some of their best dishes.
You will be able to enjoy good tiramisu, profiteroles and lemon pie here. This restaurant also offers delicious marsala, craft beer and amaretto.
2431 J St, Sacramento // +19164427690
I've been coming here for Thai food for years and it's always been my favorite amongst the Sacramento restaurants. Herbs and sauces aren't too rich, so the food tastes incredibly fresh.
I like everything here, but my favorites are the spicy eggplant, the salmon curry special and the kids' meals.
Get a taste of Thai cuisine. This restaurant serves delicious Thai chicken curry and green curry along with nicely grilled salads.
Besides tasty pineapple grilled on the grill, you can also get ginger ice cream and coconut flans. And you can choose from a variety of delicious drinks such as mango mojitos, mint mojitos or White Russians.
1630 S St, Sacramento // +19164424885
One of my favorite Sacramento restaurants. The entire menu is great, but I usually stop by for the relaxed and tasty happy hour. Additionally, they serve Fieldwork beer, which is amazing!
You can enjoy good octopus here, as well as pizza salads and pesto pizzas. Try their tasty pancakes, brioche toasts, and fruitcakes if you are at this bar.
It has a diverse wine list, which can meet the needs of all visitors. In addition, a variety of delicious coffee, lemonade and juice are available for guests.
Their mixed green salad (it changes seasonally) is a must-try, as are their homemade pasta and rich desserts.
2384 Fair Oaks Blvd, Sacramento // +19164857100
Since opening in the late 1990s, Zinfandel Grille has been a Sacramento favorite. Locally sourced ingredients are used whenever possible to prepare American cuisine.
There are no bold colors used in this restaurant along Fair Oaks Blvd. Cool colors and dark wood create a relaxing ambiance instead. An atmosphere like this is great for long dining sessions.
The menu changes with the seasons, offering everything from lamb to crimini mushrooms. Aside from wood-fired pizzas, Zinfandel Grille serves pasta, ravioli, and pasta dishes with homemade sauces.
Apart from the standard menu, they also offer a pre-dinner menu and gluten-free menus.
5215 Folsom Blvd, Sacramento // +19165386434
Located in East Sacramento, this fine Italian restaurant opened in 2018. An impressive wine tower and hanging pendant lights grace this restaurant.
Stylish, yet comfortable, green dining chairs attract the eye and encourage diners to stay a while. Known for its high-end seafood cuisine, Allora puts equal emphasis on presentation and taste.
Some of their fantastic menu items are fettuccine lobster, prawns pancetta in a tomato parma rosa and Carne Cruda, which is tartufata, garlic toast, egg and bitter greens. Delicious!
Vegan and vegetarian options are also available, such as their amazing gnocchi leeks with arugula, romanesco, cauliflower, pecorino romano.
Their local ingredients bring out Italian flavors. And their international wines bring the world to Sacramento.
Summary About The 26 Must-Try Sacramento Restaurants
Despite all the disruptions of the past few years, the area surprised with its globe-trotting range of flavors and dining options, from low-key mom-and-pop shops to fine-dining restaurants with Michelin aspirations.
It's a dining scene specializing in everything from tacos de Cabeza to Chinese dumplings, Ethiopian stews, and Italian comfort foods.
These 26 Sacramento restaurants represent the spectrum of the city's enduring dining scene — a mixtape of the city's standout spots.
---
Which of these restaurants in Sacramento will you try first? Let us know in the comments section below!
Travel writer and owner of the blog. My work has been featured on Fodors, Eater.com, International Living, and Great Escape Publishing, among many others. My story? Nearly six years ago, I left my job at an Oklahoma City law firm and embarked on a journey around the world. At the time, I thought I would only be gone for 6 months, but the more I traveled, the longer my bucket list became. Flashpacker describes how I travel. Rather than traveling as the normal world wise backpacker and staying in hostel dorms, I prefer a more comfortable experience, and typically stay in private rooms, take Ubers instead of taxis, and now use a suitcase instead of a backpack. Foodie, on the other hand, describes one of the key reasons why I travel. I love to pick a central "base camp" and then explore the surrounding area, really immersing myself in the culture and interacting with the people, and enjoying and exploring the food of an area is an essential part of this experience.