Spanish for "by the sea," Del Mar is a wonderful place that truly reflects the character and charm of a San Diego County historic beach town that dates back to the 1880s. The beautiful seaside community, once a sleepy coastal village is one of many small towns located along Southern California's picturesque Pacific Coast Highway. What makes Del Mar truly unique is its half-timbered Tudor style European architecture, much different than most other SoCal beach hamlets. And of course, Del Mar restaurants are as unique as the town itself!
Located just 20 minutes north of San Diego and 90 minutes south of Los Angeles, it's the perfect place for a weekend getaway, even for the locals. The surf-loving community is certainly classy with an air of sophistication, yet it still manages to maintain a small-town casual and quaint feel.
Since the legendary golden years of Hollywood, Del Mar has been a magnet for movie stars as well as those into horse racing, relaxing Pacific beaches, breathtaking vistas, and award-winning cuisine. What makes it even better is that many of its restaurants also offer stunning ocean views. And you just can't beat that.
Here are 7 of our favorite Del Mar restaurants – places that totally please each and every time we visit.
The 8 Best Restaurants In Del Mar
1660 Coast Highway, Del Mar // (858) 755-2002
The turf meets the surf not only at Del Mar's famous Racetrack, but also at nearby Jake's Del Mar. Sitting more steps from the wave action, this iconic restaurant boasts incredible views of the ocean and the sunsets here are absolutely spectacular.
Open for lunch, dinner, and Sunday Brunch, Jake's is one of Del Mar's most popular foodie hangouts, which is why reservations are highly recommended, and should be made well in advance. We love the touch of Hawaiian aloha in its entrees. Menu items are listed as "Set Sail, By Sea, and By Land."
Our favorites here are the Crispy Calamari, though this is a calamari steak vs. the usual rings and tentacles. Macadamia nut panko-crusted, it's lightly fried, and served with an Asian sweet and sour sauce…and it's amazing.
A shared Roasted Beet salad is always a treat. We've had it prepared with both blue cheese and goat cheese and it's an absolutely delightful blend of whipped avocado, citrus, baby kale, spicy-sweet pumpkin seeds, topped with an apple cider vinaigrette.
For seafood lovers, the Mixed Seafood Pot is a fantastic treat with an abundance of fresh local fish, shrimp, and scallops in a saffron tomato broth served over a risotto cake.
Do leave room for dessert however, as Jake's legendary Hula Pie is an absolute treasure. Made with a chocolate cookie crust, macadamia nut ice cream, hot fudge, toasted mac nuts, and whipped cream, it's more than enough to share (that is if you really want to)!
1555 Camino Del Mar, Del Mar // (858) 792-0476
"Seafood is our passion" is the theme of Pacifica Del Mar, happily serving the Del Mar community for over 30 years. No matter what we've ordered here, be it lunch or dinner, every dish has been an absolute palate pleaser.
Perched atop the Del Mar Plaza in the heart of the village, the ocean view restaurant features hot and chilled seafood, small plates, salads, and land options. Diners should start with the Warm Olive Sourdough with sea salt butter. It's so good, it takes a healthy dose of self-control not to eat it too fast.
Not all seafood restaurants offer branzino, a mild white fish popular in Italian cuisine, also known as European sea bass. To my delight, this restaurant serves it, and it's herb-roasted to perfection and served with farro, cucumber, avocado, roast tomato mint, parsley, and charred lemon.
When Alaskan halibut is in season, this is the place I come for a delightfully creative dish that's charred on the outside, moist and tender on the inside.
Pacifica is one of the best Del Mar restaurants for an amazing lunch, dinner, or brunch dining experience.
1670 Coast Blvd., Del Mar // (858) 755-9345
Another one of the best restaurants in Del Mar located right on the beach, Poseidon features a host of delightful dishes including seafood and other stellar American cuisine prepared with a Mediterranean flare. Views from its outdoor patio are incredible, though to be honest, there's not a bad seat in the house due to the restaurant's open-air design.
Since 1961, Poseidon has been delighting locals and visitors alike with its top-notch quality entrees. It's a great place for a date night though due to its casual beach vibe, it's actually perfect for diners of every age.
This place is also a casual breakfast restaurant on weekends. Sunday brunch here is fantastic, and my husband raves about the Macadamia-Coconut French Toast. Happy hour is another great option.
But I personally love coming for a romantic dinner and ordering the twin lobster tails, a definite worth-it splurge. With a fantastic California Chardonnay accompanied by a stunning sunset, it just doesn't get any better than this.
Other top choices are the daily fresh-catch specials and Wasabi Sesame Crusted Yellowfin Tuna along with their Maine Diver Scallops. Honestly, we've never had anything less than a divine foodie experience coupled with the most courteous and friendly service.
For those dining on Wednesdays or Thursdays, wines by the bottle are half-price.
215 15th Street, Del Mar // (858) 481-1001
Named for its owner, Sbicca is one of Del Mar's best-loved neighborhood eateries, serving the local community and its guests for over 20 years.
Dining on the restaurant's second floor for lunch, dinner, or weekend brunch is highly recommended for the coastal views. And we can attest that happy hour here offers a lot more choices than other restaurants in the area along with reasonable drink prices to boot.
Though the entire menu has a ton of options, we have a difficult time getting past the starters and shared plates. They are that good!
Crispy Calamari Strips with sweet chili glaze and arugula are delectable as are the Crab Cakes with avocado-mango slaw, Cajun aioli, and Meyer lemon. Their Crispy Shrimp Dumplings with scallions, sweet soy, and jalapeno is another winner. If you're really hungry, Chef's Creations and Casual Classics are also excellent menu choices.
We're also impressed with Sbicca's longstanding "no corkage fee for BYOB wine." And if you forget to bring your own bottle, on Tuesdays and Thursdays, bottled wine is half price. On other days, Mimosas are offered from $3 to $5 each.
1201 Camino Del Mar #300, Del Mar // (858) 481-9889
A friend suggested our group of gal pals should meet at a new "hidden gem" in Del Mar called Beeside Balcony. We all agreed it was quite the find.
The laid-back eatery with a distinct coastal vibe, beautiful views, and outstanding service features locally-sourced produce, organic free-range meats, and the freshest of seafood and other ingredients in its Mediterranean-inspired dishes.
Cocktails like the Prickly Lady, Mint to Bee, and Lavender's Bee Knees are superbly creative and delightful. Our group decided it would be fun to order some salads and starters to share, thereby having the chance to sample multiple dishes.
Grilled Spanish Octopus and Beeside's Crabcake were big winners. But my favorite dish was the Lamb Gyro, with its tender, juicy free-range leg of lamb, arugula, red onions, tomatoes, and tzatziki. I have to admit, this one was hard to share!
As one of Del Mar's newest kids on the block, Beeside Balcony has certainly earned its excellent reputation. It's definitely one of the best places to eat in Del Mar!
1140 Camino Del Mar // (858) 792-0821
With a myriad of great seafood restaurants here in Del Mar, Coya Peruvian Secret is a delightful change of pace. With its menu of fusion and contemporary Peruvian cuisine, Coya is a real game changer. It's located in a cozy cottage setting hideaway in the heart of Del Mar just steps from the beach. Service is excellent, and the outdoor seating surrounded by a garden full of flowers provides lovely ambience.
Portions are large so think about sharing unless you're famished or don't mind a take-home box. But you'll want to, because the food here is so incredibly tasty. I love sangria and Coya's is outstanding, fruity, and full of flavor. Order a carafe as just one drink won't cut the mustard.
We started with the fish Ceviche as it came highly recommended, and we were extremely pleased. Lomo Saltado (Peruvian Steak Stir-Fry) is made with a filet mignon, perfectly seasoned, and mixed with onions, tomatoes, French fries, and served with garlic rice. It was so good, we finished it down to the last grain of rice! And it was paired perfectly with a San Simeon California Cabernet Sauvignon.
We can't wait to return to try out new dishes that looked equally tantalizing. Definitely put this one on your list of must-try restaurants in Del Mar!
2282 Carmel Valley Rd., Del Mar // (858) 755-7100
This neighborhood gem is one we passed many times on our way to the beach. But on the advice of friends, we gave this seafood bistro a try one day for lunch. That ended up being a superb choice! The restaurant has an exceptional view of the picturesque Del Mar estuary and the food is absolutely delicious.
Open for lunch, brunch, dinner and happy hour, Seasalt offers a menu inspired by responsibly sourced seafood. But the eatery features chicken, steak, and vegetarian options as well.
Fish tacos are a delight here. Though they are typically prepared with beer-battered cod, I asked the server if mine could be grilled, and the chef was more than happy to oblige. Topped with cabbage, cotija cheese, and a chipotle aioli, they were sublime. My hubby, a huge fish and chips fan loved his entrée prepared with beer battered cod, lemon, tartar sauce, with accompanying fries, malt vinegar, and a cold brew.
Given the view, quality of the food, and the service, this is one place we're sure to come back and visit. Next time for dinner.
2730 Via De La Valle #1906, Del Mar, CA 92014, United States // +18587044500
Located within Del Mar Highlands Town Center is a spot that's become my absolute favorite: Cucina Enoteca Del Mar.
This restaurant, just a hop, skip, and a jump away from Del Mar Beach and San Dieguito River, brings you a traditional Italian menu like no other. What sets them apart? Well, their commitment to organic produce.
From the moment you step in, you're welcomed by the most whimsical decor. It's like stepping into a storybook, but the kind that serves lemon ricotta so divine you might think you're dreaming.
I remember ordering the short ribs pasta, which was simply to die for. And by the look on everyone's face after trying everything, I can guarantee all their entrees taste great!
And that appetizer of burrata? Perfection! If you're a wine lover, trust me; their selection is a journey around the world in a glass.
The service is nothing short of exceptional. Oh, and if you're thinking of dropping by for a casual dinner or planning a private dining event, make sure to reserve a spot. The two-level space, the expansive bar and outdoor patio, are perfect for everything from a day at the beach wrap-up to corporate events.
Do remember to make a reservation—they're quite the talk of the town, and seats fill up fast!
Visiting other destinations in California? Check out our other delicious guides:
---
Which of these restaurants in Del Mar CA do you want to try first? Let us know in the comments section below!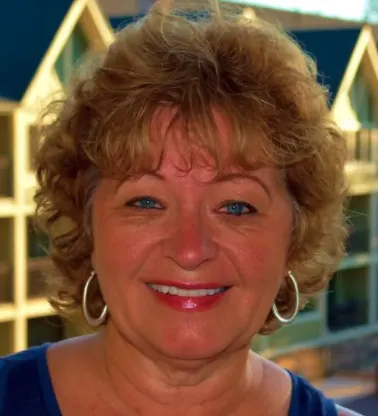 Noreen Kompanik is a Registered Nurse and San Diego-based travel writer and photographer. Over 400 of her published articles have appeared in 38 different digital and print publications. She especially loves writing about family travel, luxury travel, food, wine, coffee, history and travel writing and shares these articles on her travel website What's In Your Suitcase.