One of the most charming cities in Southern California, San Juan Capistrano can also take pride in being the birthplace of Orange County. The town, renowned for its famous mission, oozes history through its pores.
Visitors still arrive and depart from its iconic train station. The swallows miraculously return to the Mission every March to nest. And its Los Rios historic district has to be one of the quaintest and best preserved in Southern California.
What also makes San Juan Capistrano a standout is its amazing foodie scene, with so many choices, flavors, and outstanding eateries. Most are family-owned and operated, making them incredibly unique and special.
This may be a small town, but you will not suffer from a lack of San Juan Capistrano restaurants. But we're going to share our top favorite restaurants in San Juan Capistrano, and tell you why we love them so!
Not in the mood to go out to eat tonight? Click here to have Grubhub deliver directly from the best restaurants in town to your doorstep.
14 Best San Juan Capistrano Restaurants
26860 Ortega Highway // (949) 240-2229
Located in the heart of San Juan Capistrano with unparalleled views of the historic Mission ruins, this is one of our favorite eateries among all San Juan Capistrano restaurants.
We love dining on the picturesque patio under a trellised roof with flowing fountains and an outdoor fireplace.
Known for their American classics and creative cocktails, both lunch and dinner share the same menu. Sunday brunch is also served.
Seafood lovers will delight in Cedar Creek's Seafood Salad with shrimp, crab, scallops, asparagus, marinated cucumber, artichoke hearts, chopped egg, and tomato, over iceberg and romaine lettuce, topped with 1,000 Island dressing. What's impressive is not only the freshness but the bountiful amount of seafood that's included.
Having a tough time deciding on a sandwich (there are so many good ones), my hubby asked the server's recommendation.
His Reuben with sliced corn beef on rye with sauerkraut, Swiss cheese, and Russian dressing was superb. Served with a savory Cole slaw and onion rings, it was mouthwateringly delicious.
Other standouts we've had here are the Monte Cristo and Curried Chicken Croissant.
If you are looking for a beautiful atmosphere for classic American food, this is one of the best San Juan Capistrano restaurants for you.
31631 Camino Capistrano // (949) 661-0425
Ambience. Romantic. Alluring.
These are only a few words that describe outdoor dining on a beautifully lit patio of San Juan Capistrano's magnificent French and Belgian-inspired restaurant.
Providing unparalleled food and stellar service, L'Hirondelle is our top recommendation for dining with that special someone.
For the quality of the food, prices here are surprisingly reasonable. And for those who find that ordering a whole portion is too much, let me recommend the Petite Plates. These are just smaller offerings of the full dinner entrees.
A shared bottle of California Pinot Noir was the perfect accompaniment to our Mushroom Maison caps baked in garlic butter. My Petite Filet, cooked to perfection, was topped with a Bearnaise Sauce and served with artichoke hearts and roasted potatoes.
A total fan of duck, my hubby went with the seared Duck Breast with a cherry sauce that was to die for. Save room for dessert, as crème Brulee here is the finishing touch to an unforgettable meal. This restaurant will give you a taste of the continent while experiencing fine dining in San Juan Capistrano.
31752 Los Rios St. // (949) 443-1342
There's always a line waiting to get into this charming eatery.
Situated in the heart of the Los Rios Historical District, the restaurant dates back to 1794 when adobe structures were built to house soldiers and workers overseeing the construction of the Mission.
Weekday menus are breakfast la carte, while weekends feature a two-course brunch.
Though the menu isn't extensive, it's well-planned and anyone who's ever dined here will agree that the food and surroundings are absolutely delightful.
We loved tasting creative food combinations we've never had before like Roasted Pumpkin Mac N Cheese with Duck Confit and Orange Gremolata. Their Crab Hash with Smoked Bacon Scrambled Eggs, Vinegar Tomatoes, and Sweet Potato Crispies is truly a breakfast gem.
For breakfast in San Juan Capistrano, you can't go wrong with this historic restaurant; it's definitely where to eat in town and one of the best San Juan Capistrano restaurants.
31892 Camino Capistrano // (949) 558-5310
Located in the historic 1883 Egan House, the only Renaissance-Revival structure in the town, Ellie's Table is named after Eleanor Mastroianni, a well-known Orange County culinary genius and top caterer.
While the cuisine here is tantalizing, the biggest draw is the eatery's impressive eye-candy bakery.
From Ellie's famous cinnamon rolls, croissants, blueberry scones, fresh fruit danish, and coffee cakes, it's not easy to choose. Then there's the signature Kouign Amann (pronounced queen-a-mahn), an irresistible round, multi-layered pastry filled with layers of butter and sugar, and a whole lot of love!
Menu items also include an impressive array of breakfast burritos, salads, sandwiches, and soups. Ellie's also features their famous carrot cake, along with other cookies, cakes, and crostatas.
You'll need to add in a 5-K run after dining at this San Juan Capistrano restaurant. But it's so worth it.
26701 Verdugo Street // (949) 493-9593
Literally located right next to the 1894 train depot, this trackside eatery is known for its internationally-inspired cuisine while working with local sustainable farmers and food vendors.
Trevor, the owner, opened his restaurant in 2017, fulfilling a lifelong dream.
Dining on the relaxed outdoor patio near a soothing fountain is so pleasant, especially with the sounds of live music seven days a week.
Open for lunch and dinner, the restaurant's menu features arrivals (starters), soups, salads, grilled flatbreads, sandwiches, and main events.
What's good here? Everything.
I love the Fall into Spinach salad with champagne poached pears, drunken cranberries, spiced and candied pistachios, crispy shallots, goat cheese crumbles, and a shallot vinaigrette.
The flavors and textures work so well with this combination.
Fig & Fungi flatbread is quite tantalizing with its fig tamponade, goat cheese, caramelized onions, mushrooms, and topped with a balsamic glaze.
For eclectic dining with a unique flair, this is one of the best San Juan Capistrano restaurants.
31721 Camino Capistrano // No phone number (they want it that way)
You'll smell the meats slow-roasting in smoke from a mile away at this Central Texas-inspired barbeque joint in the heart of the historic district.
Meats are butchered and smoked in-house, making for some amazingly popular barbeque and sausages.
Their Jidori Farms pasture-raised half chicken is tender and succulent, and the Prime Beef Brisket is one of the best we've outside of Texas.
Sides of Potato Mac Salad and Brisket Beans are perfect accompaniments.
But save room for Heritage's Classic Bread Pudding for two. It's so good!
Operating hours are Wednesday through Sunday until 5 pm (or until their meats are sold out). Diners are seated on a first-come, first-served basis. Stroll on over to Heritage for the best barbecue out of all San Juan Capistrano restaurants.
31731 Los Rios St // (949) 443-3914
You'll see ladies with fashionable hats, happy friends, multi-gen families, and even couples at this enchanting tea house in the Los Rios historic district.
Their motto is "Building relationships, one cup at a time."
Open Wednesday through Sunday, this lovely eatery offers a variety of tea services as well as lunch and brunch entrees and light bites.
Guests may dine al fresco under a 150-old sycamore tree, or in one of the charming inside cottage rooms.
I have to recommend going with the Los Rios tea service that includes a freshly baked currant scone with homemade raspberry preserves and California cream, assorted finger sandwiches, fresh fruit, and a selection of premium loose-leaf tea.
Traditional English entrees include Shepherd's Pie, Bombay Chicken Curry, and English Pasti, a handmade crust filled with prime rib and root vegetables.
This place is such a delight! While the menu is specialized and not overly extensive, you will still find this one of San Juan Capistrano best restaurants.
31891 Camino Capistrano, San Juan Capistrano, CA 92675, United States // +19494931163
El Adobe de Capistrano is a fantastic restaurant with delicious Mexican food, a lovely interior setting, and excellent service. Because of the site's historical significance, the front is deceivingly bare, yet the interior is inviting!
Their cuisine is filling and flavorful but not overly spicy or salty. Their menu includes a variety of meats, including chicken and pork, steak tacos, carnitas tacos, and fish tacos.
They also serve specialty drinks like coffee, horchata, and manzanilla sherry. The black bean soup was delicious, but the potato soup was fantastic – creamy and tasty!
I highly recommend the blackened fish tacos, which were fresh and not at all greasy, as is often the case at other places.
The chicken enchiladas suizas, which were served with a green (tomatillo) sauce, were also quite good. We were tempted to come back the following day because the food was so good, but we'll go back on our next trip for sure!
Our waiter was attentive, service quick and professional. Adobe is a rare restaurant that realizes that frequent visitors come back because of great service! Give it a try; you will not regret it!
31781 Camino Capistrano // (949) 661-1167
This lovely bistro's name originated from a sundried tomato marinade used as the base for their Signature Creamy Sundried Tomato soup.
One taste and you'll understand why the restaurant was so-named, and why we came here in the first place.
All-day menu items include soups, salads, bowls, sandwiches, burgers, pasta, and large plates. For those fortunate to be there on a Monday night, the Chef's two-course dinners include a soup or salad followed by a choice of a main entrée.
Mary's Natural Half Chicken is a favorite, marinated with preserved lemons, garlic and rosemary beurre blanc.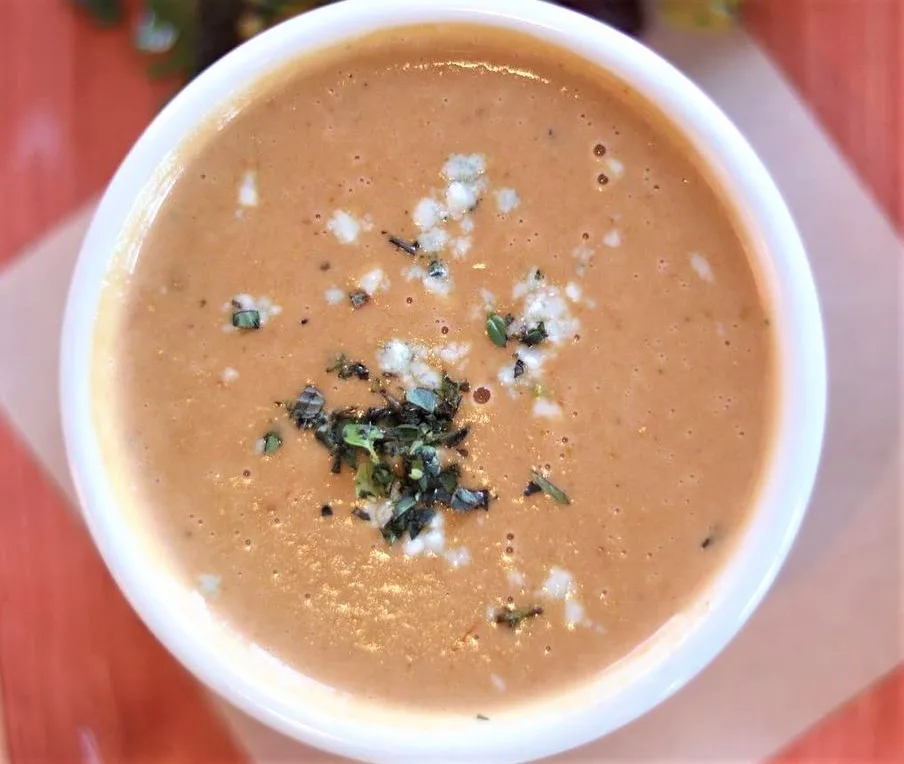 With a spacious patio complete with a cozy fireplace and expansive views, this eatery is captivating, especially in the evening; a great choice for romantic dining in San Juan Capistrano.
31761 Camino Capistrano, Suite 11 // (949) 800-9145
Rated one of the Top 25 Wine Bars in the U.S. by Travel and Leisure in 2018, Five Vines features over 65 boutique wines from generations of winemakers all around the world. Hops lovers will appreciate their 15 on-tap craft beers and ciders.
Foodie choices here include bites, salads, flatbreads, gourmet sausage and charcuterie boards, and a variety of truffles — all perfect accompaniments for wine and beer tasting. As an added treat, the chef creates three new seasonal dishes every two weeks with wine pairings.
We loved the Cheese and Charcuterie board with 3 kinds of cheese (Camppo de Montaban, Beemster, and Capricho de Cabra), 3 types of meat (Toscano, Chorizo, and Smoked Prosciutto), house-pickled red onion and carrots, fig marmalade, pepper jam, mustard, and fresh strawberries, served with warm baguettes and crackers.
There's no better way to enjoy your wine.
If your plans call for a few days of history and fine restaurants, this guide to the ten best San Juan Capistrano restaurants should be a great place for you to start.
32082 Camino Capistrano, San Juan Capistrano, CA 92675, United States // +19494934941
Colorful, hacienda-style space for classic Mexican platters, party trays, a kids menu, beer & many more. You can find a cozy atmosphere, friendly staff, and fair prices at Ricardo's Place.
The chips were freshly made, the guacamole was delicious, and the shrimp cocktail was so fresh! Our waitress took the time to describe the dishes to us and allowed us to have some of the most authentic and flavorful food they had. The portions were huge, and the fish tacos were exceptional.
From everything, my personal favorite is the Surfer Burrito which is one huge rolled flour tortilla filled with a choice of Beef or Chicken, beans, rice, lettuce, tomatoes, salsa, and cheese.
They have a lot more on the menu, such as enchiladas, soups, salads, and meat, and whatever you order, you will not go wrong.
31882 Del Obispo St, San Juan Capistrano, CA 92675, United States // +19494430423
Appealing from the outside as well as on the inside, this Italian bistro will win your heart!
Gnocchi Pesto with fresh basil, garlic & pine nuts with a touch of cream, and the Gnocchi Gorgonzola is freshly made and extremely delicious. The Siciliana entree with eggplant, onion, and roasted pepper with a touch of marinara sauce is perfect to start your meal.
The best by far is their pasta! They have the biggest choice of pasta in town, such as Eggplant fettuccine, Frutti di mare linguine, Alfredo pasta, Penne al Pesto, Spaghetti Bolognese with meatballs or bolognese sauce, and many, many more. Their pasta is homemade and always fresh.
Besides the classic lasagna, you must try their unique eggplant lasagna.
31661 Camino Capistrano #205, San Juan Capistrano, CA 92675, United States // +19494965002
Trattoria with high wood-beamed ceilings and spacious patio turning out Southern Italian classics. Absolutely phenomenal food. The Ciao Pasta is a serendipity for your taste buds. Simply Italian dishes, hearty, fresh, and light, with phenomenal taste!
There was an outdoor patio with romantic Lighting, but we chose to sit inside, which was wonderful and made it simply perfect for your date night.
I'm not sure if the pasta is handmade, but it sure tastes like it. Your meal will start with focaccia, with olive oil and minced olives. After that, you can't go wrong with any pasta dishes, short rib with orecchiette, baking sheets with ham, béchamel and vodka sauce, and ravioli. And their lightly battered and crisp calamari is also a hit.
31888 Plaza Dr C-3, San Juan Capistrano, CA 92675, United States // +19492340071
Chill, informal setting supplying Italian and Mediterranean fare like pizza, pasta, gyros, and many more. The interior design is charming, making you feel like you are at someone's house with all the books around and posters of famous paintings.
You can build your own pizza with Pepperoni, Italian Beef Salami, Italian Beef Sausage, Beef bologna (Ham), Beef Bacon, Meatballs, Grilled Chicken Breast, Anchovies, Pineapple, and many more kinds of cheese and veggies.
Besides pizza, there is also fantastic pasta, juicy and cheesy lasagna, all kinds of salads, sandwiches, and many more on the menu.
The gyro wrap sandwich with Romaine lettuce, Red onion & tomatoes, mix with, with their amazing in-house tzatziki sauce, is perfect, and so is the Amore Beef Pastrami with grilled onion & bell pepper made to perfection and melted with mozzarella.
FAQ
What are the most popular restaurants in San Juan Capistrano?
Ramos House Cafe
Cedar Creek Inn
El Adobe de Capistrano
What are the best restaurants in San Juan Capistrano that provide takeout?
Some of the most popular restaurants in San Juan Capistrano that provide takeout are:
Cedar Creek Inn
El Adobe de Capistrano
Sundried Tomato
Visiting other destinations in California? Check out our other delicious guides:
While in San Juan Capistrano, don't miss out on activities that will help immerse yourself with the city (hurry while they're hot!):
Which of these San Juan Capistrano restaurants do you most want to try? Let us know in the comments section below!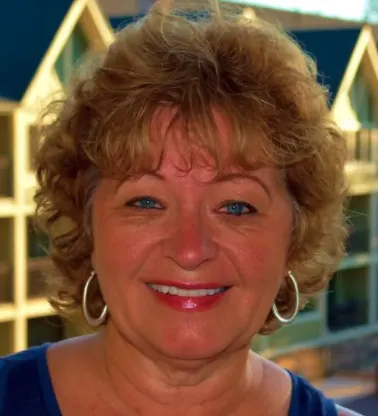 Noreen Kompanik is a Registered Nurse and San Diego-based travel writer and photographer. Over 400 of her published articles have appeared in 38 different digital and print publications. She especially loves writing about family travel, luxury travel, food, wine, coffee, history and travel writing and shares these articles on her travel website What's In Your Suitcase.