Who doesn't love Italian food? And everyone loves North Beach, the "Little Italy" Italian section of San Francisco dripping with history, fascinating tales, and of course, many of the best North Beach San Francisco Italian restaurants. Most are locally owned and managed with family members there to welcome guests and make them feel at home.
No matter how many times we visit San Francisco, we have at least one meal in North Beach. There's something special about a neighborhood full of locals whose roots run deep in this Italian community. It's one of our favorite parts of the city because we feel like family, not tourists when we eat here. And that's exactly what North Beach does. It opens its arms with warm hospitality hugs then makes sure you leave with a full tummy full of good pizza, pasta, and other culinary seafood treasures.
Here are our favorite places to eat in North Beach where Italian food abounds and the wine flows freely. These friendly venues make for some unforgettably fun dining experiences. I guess we should know where to find the best since we lived in Naples, Italy for over three years!
Not in the mood to go out to eat tonight? Click here to have Grubhub deliver directly from the best restaurants in town to your doorstep.
7 Best North Beach San Francisco Italian Restaurants
1701 Stockton (at Filbert) // (415) 362-6421
They line up down the block for this legendary Italian brunch-only spot on a corner in Washington Square. One foodie trip here and you'll understand why they do.
Mama and Papa Sanchez first opened their doors in North Beach over 60 years ago with the motto "Breakfast all day and always with a smile." And the family is continuing the tradition of serving the best breakfast items around…and yes, with a broad toothy grin.
From fluffy omelets, fresh Italian bread and pastries, to benedicts, French toast, and pancakes, the food here are divine. Lunch adds a variety of salads and sandwiches. Weekdays are much less busy than weekends, but there's a wait nonetheless.
My hubby loved his Banana Walnut French Toast topped with slices of fresh banana. I headed straight to the Dungeness Crab Benedict served on Focaccia bread. It was absolutely loaded with crab, and so incredibly yummy (and filling).
If you are in the mood for a mid-day meal, make sure to try out this great place, voted best out of all north beach San Francisco Italian restaurants.
552 Green Street // (415)-398-3181
This casual laid-back fun and vibrant eatery are located in a building constructed in 1919. In 2014, Rich and Laura Azzolini, both born and raised in North Beach, purchased the restaurant.
It's a local favorite restaurant and gathering place. Food is incredible, service is top-notch, and Rich and Laura treat guests like long-lost relatives. The menu features fresh fish and seafood, pasta, and risotto.
Sotto Mare is renowned for its Crab Cioppino for two. I'm definitely a crab lover so selecting the Crab Diavolo over Linguini was an easy choice. Though I went with the half-order, I could barely finish the pasta filled with an incredible amount of crab meat.
My hubby raved about his Mussel Steamers in a classic European white wine sauce. And there was plenty of homemade Italian bread to sop up the left-over broth. Reservations are highly recommended for this immensely popular Italian restaurant in the North Beach area.
348 Columbus Ave // (415) 677-9455
When our concierge (born and raised in North Beach) recommended Il Casaro, we opted to go with his suggestion, and are we ever glad we did!
Though the restaurant has only been in North Beach since 2014, it's been a big hit with locals and visitors alike. I honestly thought I was back in Bella Napoli when our pizza arrived tableside.
We started out with the fresh imported Buffalo Mozzarella served with arugula, cherry tomato, and bread. Incredible to say the least. Trust me, once you've had mozzarella from the buffalo, you'll never want Caprese salad any other way.
The pizza menu is extensive and innovative. Of course, we went with our server's recommendation of the #1 favorite- the Diavola. This spicy pie with tomato sauce, mozzarella, chili peppers, and salami also comes with an optional Calabrian chili hot sauce to kick up the heat. It more than did the trick, and we had no leftovers, that's for sure.
If you are looking for pizza, you can't go wrong with this authentic place out of all North Beach San Francisco Italian restaurants.
601 Union Street // (415) 775-4877
"It's better to live rich than to die rich." That's the motto of Original Joe's, first opened in 1937 by a Croatian immigrant, Tony Rodin.
The original restaurant was damaged in a fire in 2007 but reopened in a new location in the heart of North Beach under the ownership and operation of Tony's grandchildren. Open for brunch, lunch, and dinner, the menu features an array of salads, sandwiches, seafood, pasta, and house specialties.
The restaurant offers exhibition cooking, counter seats, and table dining. Servers in coats and bow ties represent a throwback to the more formal Italian serving tradition.
I loved my mouthwatering Shrimp Scampi with tomatoes, garlic, cream, and white wine sauce over linguini.
My friend selected the Paccheri Short Rib Ragu with braised short ribs, cipollini onions, and grated horseradish. It was melt-in-your-mouth tender and savory.
This fun North Beach San Francisco Italian restaurants is always busy, and for good reason.
318 Columbus Ave // (415) 757-0569
While Betty Lou (who will greet you as you enter) has a Portuguese background with the last name of Pesce (meaning fish), her husband Mike is Italian. The cultural combination, along with chef Hector Chaparro from Mexico, is magical. And the seafood here is utterly amazing and as fresh as it gets.
Oyster lovers should start with the restaurant's oyster shooters hailing from both coasts. The house salad with mixed greens, fresh tomato, cucumber, and green olives was perfect to share. Even then, portions are impressive.
Seafood Linguini was filled with an almost endless supply of clams, mussels, prawns, sea scallops, and calamari. Each pasta dish comes with a choice of five sauces. I loved the garlic and olive oil, letting the incredible seafood speak for itself. My hubby declared the Lobster Ravioli in a creamy tomato sauce the best he's had. I have to agree.
With superb cuisine, outstanding service, and a fun, vibrant setting, Betty Lou's is definitely one of the best North Beach San Francisco Italian restaurants.
510 Green Street // (415) 291-0499
For over 100 years, Sodini's Green Valley has been serving patrons in North Beach. Mark Sodini purchased the eatery, previously called "Green Valley Restaurant" in the early 1990s, keeping with the tradition of authentic Old World Italian food reflecting the flavors of Tuscany and his Italian heritage. You'll see Mark on-site, happily mingling with his customers.
The dinner-only restaurant is like stepping back in time. Viewing the restaurant's Rat Pack photos and vintage memorabilia we could only wonder, "if these walls could talk, what amazing stories they could tell." Unsophisticated and authentic, Sodini's motto is "No decaf, no reservations, no desserts, no exceptions." But it's a great throwback place, and it's always packed.
Tortellini Carbonara is a house favorite served in a white cream sauce with mushrooms and pancetta. Chicken Alla Sodini is another winner- a grilled chicken topped with ham, mozzarella, and cream sauce, served with a side of linguini marinara and a rich Caesar salad.
If you're looking for a legitimate down-home Italian restaurant with a fascinating history and great food, this is it.
503 Columbus Street // (415)-397-9435
It's common for many North Beach restaurants to not serve dessert. Rather, they leave it to the nearby expert pastry chefs at bakeries like Mara's Italian Pastries.
Voted as having the best cannoli 40 years running, we can attest to this. It is sinfully good, incredibly rich, and to die for. Mara's also has a host of other pastries and baked treats making it almost impossible to choose.
Accompanied by an Italian espresso or cappuccino, it's the perfect way to start or end a day in North Beach, San Francisco.
Conclusion
So there is your list of the seven best North Beach San Francisco italian restaurants. Whether your tastes run to seafood, pasta, pizza, or everything in between, you are sure to find great Italian food at these North Beach establishments.
Visiting other destinations in California? Check out our other delicious guides:
While in San Francisco, don't miss out on activities that will help immerse yourself with the city (hurry while they're hot!):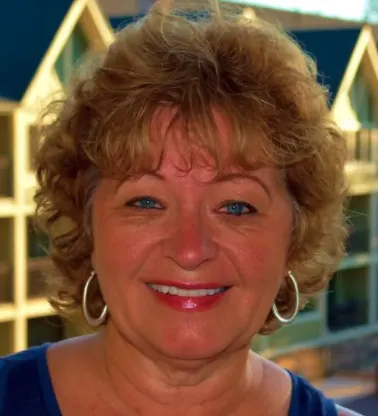 Noreen Kompanik is a Registered Nurse and San Diego-based travel writer and photographer. Over 400 of her published articles have appeared in 38 different digital and print publications. She especially loves writing about family travel, luxury travel, food, wine, coffee, history and travel writing and shares these articles on her travel website What's In Your Suitcase.