Sanibel Island is connected to mainland Florida by a three-mile-long causeway extending into the Gulf of Mexico from Fort Myers. On one side of the causeway, you'll see the rolling surf, and on the other side, you can observe the gentler waters of San Carlos Bay.
In the end, you encounter a world that is a part wildlife sanctuary, part shelling mecca, and a vacation paradise, especially the multitude of great Sanibel Island restaurants. Many visitors come and love it so much they choose to live there permanently or for at least half of each year.
Residents of Sanibel are committed to enjoying the outdoors and promoting good health, as evidenced by almost 25 miles of paved bike trails and numerous shops renting bikes, trikes, and surreys of every description. With the abundant sunshine, seafood from the Gulf, and mild climate, Sanibel restaurants offer fresh produce and fish prepared in a variety of ways.
This makes the islands a delight for those who want to take a break from busy careers without sacrificing exercise routines and a proper diet. This is a place that lures you outdoors, even if you're normally stuck in an office all day.
Sanibel's history is traced back to the Calusa Indians from 2500 years ago and is said to have been located by Ponce de Leon during his search for the Fountain of Youth. Although Florida gained statehood in 1845, it wasn't until after the Civil War that Sanibel was considered to be a safe living environment for settlers. The Sanibel Historical Museum and Village tells the fascinating story, complete with pirates and their escapades.
Even though the island is geographically "in the South," you won't hear many Southern accents as you're out and about in stores and Sanibel Island restaurants. Instead, people from the Northeast and Midwest appear to have discovered the joys of the island and are keeping the secrets to themselves.
Sanibel may lure birdwatchers and shell seekers, but foodies will love it, too. The variety of dishes offered on this small island is impressive. Here are a baker's dozen Sanibel Island restaurants I suggest you try when you visit.
As a bonus, you'll find two restaurants I recommend if you decide to venture across the bridge at Blind Pass onto Captiva Island, Sanibel's much smaller sister island. These Captiva Island restaurants are well worth the short drive from Sanibel Island.
Not in the mood to go out to eat tonight? Click here to have Grubhub deliver directly from the best restaurants in town to your doorstep.
The Best 13 Sanibel Island Restaurants
634 N. Yachtsman Drive, Sanibel FL 33957 // (239) 472-8138
With a name like Gramma Dot's, you may think you're heading to a café serving southern comfort foods, but you'd be entirely wrong. Gramma Dot was indeed an actual person, but she was definitely not southern. Her passion in life was the sea, so the menu reflects it. No casseroles or cornbread here.
The setting, surrounded by water, colorful boats, stately yachts, and the large outdoor dining area, makes this an attractive and popular spot for island visitors and full-time residents. The hosts, servers, and kitchen staff bustle about and mingle with the diners in a friendly way, and their efficiency is commendable.
The fried oysters, coconut shrimp, and lobster salad served at Gramma Dot's have won Taste of the Islands Awards, and the key lime pie would definitely make anyone's Top Five list.
I can personally vouch for crab meatballs, fried oysters, and grilled grouper sandwiches. Fried foods were lightly battered, and everything tasted very fresh. Our first of thirteen is one of the best Sanibel Island restaurants.
2163 Periwinkle Way, Sanibel FL 33957 // (239) 472-0606
A manatee is a marine mammal often called a sea cow, but in this place, the bovine references and themed décor are everywhere. The impressively large menu is full of seafood, but they serve great burgers that are "udderly" delicious in a festive "at-moo-sphere." Get the idea? The sweet corn muffins served when your order is placed are a great prelude and nice surprise.
The Island Cow serves breakfast, lunch, and dinner every day from 8:00 a.m. to 8:00 p.m., and with so many choices, even the pickiest eater will find something to satisfy. Live music is often playing and cornhole games are ready.
The resident iguanas named Bacon, Lettuce, and Tomato watch over the scene from their large cage, much to the delight of younger diners. It's a colorfully painted place with lots of seating indoors and out.
You can't miss it as you drive down Periwinkle Way. No matter your meal, this is one of the great places to eat on Sanibel Island and one of the best Sanibel island restaurants.
2075 Periwinkle Way #14, Sanibel FL 33957 // (239) 472-2525
Blue Giraffe is located among the beautiful shops and lush landscaping of Periwinkle Place. With such a name for a restaurant, the menu could include just about anything.
In this case, though, the emphasis is on Mexican flavors and favorites. You will find plenty of salads, sandwiches, and burgers, but you'll also see enchiladas, tacos, fajitas, and burritos.
Mexican street corn served as a side is possibly the best I've ever eaten, and the Cuban sandwich is also very good.
The Blue Giraffe serves a full breakfast menu from 7:00 a.m. to noon with appropriate adult beverages such as mimosas, Bloody Mary, and screwdrivers or a range of juices, teas, fountain drinks, coffee, or milk. Before you start shopping or after you've browsed for a while, Blue Giraffe is a great place to stop, relax, and eat.
There is a second location at Beachview Estates on Par View Drive. For Mexican food in Sanibel Island, you can't beat the flair of this gem between all Sanibel island restaurants.
2500 Island Inn Road, Sanibel FL 33957 // (239) 472-8311
Randy Wayne White's first novel was "Sanibel Flats." That literary success led to a 26-book series with a man named Doc Ford as the leading character. White drew from his intimate knowledge of Sanibel and Captiva as he described the settings for the events in his books.
Doc Ford's Rum Bar & Grille was the natural outgrowth of the books. White lives on Sanibel Island and owns this restaurant and three other locations – Captiva, St. Petersburg, and Ft. Myers – by the same name.
The Sanibel version of Doc Ford's was the first one. The parking lot and building are large and can be found directly across the street from Bailey's General Store. Many choose to ride bikes to Doc Ford's because it is easily accessed from the paved trails. Even with reduced capacity, seating for up to 175 is available, but it is still advisable to arrive early or make reservations in advance. It is extremely popular.
Seafood appears in all menu categories, but you'll also find plenty of steaks, ribs, pork tenderloin, burgers, pulled pork, and cheesesteak sandwiches.
Doc Ford souvenirs and Randy Wayne White novels can be purchased inside, and I highly recommend that you choose one of the novels for your beach reading while you're on the island. And don't be surprised to see White himself sitting at the bar in the Sanibel or Captiva restaurants from time to time.
This is one of those Sanibel Island restaurants that the Doc ordered.
1523 Periwinkle Way, Sanibel FL 33957 // (239) 472-7770
The original Fish House opened in Bonita Springs, Florida in 1994. The Sanibel Island location has been open since 2012. Fish House is very proud of the many Taste of the Islands Awards it has received. Best Seafood, Best Sanibel island restaurants, Best Appetizer, Best Happy Hours, and Best Dessert are a few of them.
The atmosphere is casual and family-friendly, and the appealing prices on the kids' menu make many diners happy.
It is also a great idea to offer a variety of seafood preparations other than just fried or grilled. At The Fish House, discriminating eaters may also choose crunchy, blackened, broiled, or Jamaican jerk-style fish.
A combo platter includes shrimp, scallops, and grouper, and with a starter of a dozen raw oysters, you get a lot of ocean flavors in one meal. If you want some of the best seafood in Sanibel, make sure you visit the Fish House, it definitely holds the title as one of the best Sanibel island restaurants.
1200 Periwinkle Way, Sanibel FL 33957 // (239) 472-1998
The exterior colors of Matzaluna are those of the flag of Italy. Inside, the music hints at strolls through Italy's piazzas, and the air is filled with the aroma of garlic mixed with basil, oregano, rosemary, and thyme.
A round of fresh bread is served at the beginning of your meal, accompanied by a dish of olive oil, freshly grated parmesan cheese, and herbs. The black and white checked tile and the red and black chairs create a pleasing, sleek design in the large, open space.
Matzaluna has Sanibel's only wood-fired pizza oven. I had a chance to sample the Matzaluna Pizza and Chicken Marsala. Both were outstanding and offered a welcome detour from seafood for an evening.
The chef is Sal Velez, a past winner on the Food Network's "Iron Chef" program. He is conscientious about gluten-free diners and gives them plenty of options. Matzaluna has been in business for over 26 years and deserves its great reputation.
The weekly specials tempt you with a special pizza flavor and a slice of limoncello cake or sea salt caramel cheesecake. Reduced prices during nightly happy hour (4:30-6:00 p.m.) lure many visitors to this great place.
I loved the creative logo featuring the man on the moon eating spaghetti. The food really IS "out of this world." For some of the best pizza and Italian food out of all Sanibel Island restaurants, make sure to check out Matzaluna.
2255 West Gulf Drive, Sanibel FL 33957 // (239) 472-3145
Crisp white linens, gleaming crystal, polished silver, and soft jazz let you know you've stepped into one of the most refined Sanibel Island restaurants worthy of a special occasion or an unhurried meal.
Located on the grounds of Casa Ybel Resort, Thistle Lodge Beachfront Restaurant offers brunch, lunch, dinner, an impressive wine list, and thoughtfully crafted holiday menus prepared by Chef Omar Clarke.
American inventors Thomas Edison and Henry Ford, who owned homes in nearby Fort Myers, Florida when they were alive, enjoyed boating to Thistle Lodge for dinner. The setting overlooking the Gulf is spectacular, and the service is impeccable.
The lunch menu consists of salads and sandwiches, while the dinner offerings include pasta, steak, chicken, lamb, and seafood. Brunch has Belgian waffles, Crab Cake Benedict, Scallops & Risotto, and Steak & Eggs among its choices. Reservations are strongly recommended.
For fine dining in Sanibel Island, try this beachfront restaurant for great food and great atmosphere.
1223 Periwinkle Way, Sanibel FL 33957 // (239) 472-1771
Tipsy Turtle is another Sanibel restaurant that offers breakfast, lunch, and dinner to residents and visitors by opening every morning at 7:00 a.m. and staying open until 11:00 p.m. Sunday through Thursday and midnight on Friday and Saturday.
The breakfast menu is rather small but manages to cover all the expected bases of pancakes, waffles, French toast, breakfast sandwiches, omelets, cereals, muffins, and eggs.
Diners at lunch or dinner may choose from 13 appetizers, four salads, 14 sandwiches, smoked meats, pasta dishes, and baskets. I especially liked the variety of fish listed under Tipsy's Catch, prepared either pan-seared or blackened, and accompanied by two sides. The prices at Tipsy Turtle appeared to be slightly below those of other similar Sanibel island restaurants.
The Back Bar portion of the property hosts regular live music and is pet-friendly. The interior walls are painted peach, blue, and lime green. There is a kitschy gift shop beside the reception desk, and I spotted attractive sliding barn doors leading to another dining area.
The service was very good. For a classic American food restaurant in between all Sanibel Island restaurants, look no further.
2499 Periwinkle Way, Sanibel FL 33957 // (239) 395-1263
Owner George is from Buffalo, NY. Wendy is from Chicago. They came to Sanibel Island separately as single adults, and their resulting marriage has led to a new culinary treat for their diners. You will find George's Buffalo influence scattered throughout the menu.
Wendy is also one of the owners of Tarpon Bay Outfitters, a premier location for renting boats and kayaks or booking fishing or wildlife excursions.
Live music was playing in the bar area, and many people were enjoying the outdoor, pet-friendly patio when I visited. The attractive artworks with an island theme lining the walls inside were painted by local Sanibel artists and are available for purchase.
Piping hot, house-baked bread arrives at your table accompanied by oil, homemade pesto, and grated Parmesan cheese. I spotted several unusual and very tempting items on the menu, such as Black and White Sesame Encrusted Ahi Tuna, Lobster Napoleon, Mussels Pernod, Pina Colada Snapper, and Grouper Francaise that will lure me for a return visit.
For this visit, I chose the Crab Duo and Grouper with sides of black beans and rice and fresh vegetables. My choices were exceptionally delicious, and I can't wait to go back. As you might expect, seafood on Sanibel Island is abundant and excellent, and this is one of those Sanibel island restaurants that is no exception.
1473 Periwinkle Way, Sanibel FL 33957 // (239) 472-2221
The name Mudbugs refers to crawfish, which are so prevalent in New Orleans and Cajun cuisine. The décor has a Mardi Gras theme, and dishes such as Boudin Ball, Chicken and Andouille Sausage Gumbo, Red Beans and Rice, Muffaletta, Etouffee, and Jambalaya continue the idea that New Orleans has invaded Sanibel Island.
I took advantage of the Happy Hour prices (3:00-6:00 p.m.) for raw oysters at 1 USD each and would love to have consumed several dozen, but I wanted to save room for sampling other dishes. The seasonings and superb preparations create layers of flavors that were exceptional, and the great service matched the food brought to my table.
Live music is presented nightly and adds to the festive ambiance. Po Boys, pasta dishes, and platters prepared grilled, blackened, or fried are available, but Mudbugs goes a step further and will cook what YOU catch, too.
The menu says, "You hook it, we cook it." Just be sure it is fresh and already cleaned and ready. Duck, steak, and lamb dishes can also be spotted among the entrees. If your taste buds are screaming for Cajun or Creole, get a taste of the Big Easy at this gem in between all Sanibel Island restaurants.
703 Tarpon Bay Road, Sanibel FL 33957 // (239) 395-2722
You will likely first notice the large painted fish which adorn the outside of the building. Timbers Restaurant is located on the second floor, but an elevator is available for those who can't climb the stairs.
Timbers wants to meet all your seafood needs, whether you are buying fresh fish to take back to your condo and prepare yourself or if you want someone else to prepare it for you.
Oysters from many locations are a specialty at Timbers, and the menu allows you to order them from the Gulf, Prince Edward Island, Connecticut, or British Columbia. Each has a slightly different flavor and level of saltiness.
The variety of fish will also amaze you. Common offerings are grouper, mahi-mahi, and red snapper, but occasionally you will also find amberjack, black drum, triggerfish, tilefish, and wahoo.
Steaks make up a small portion of the menu, but the seafood selections are vast. Sushi and sashimi also make an appearance. Diners who are vegetarian or who need gluten-free, nut-free, and dairy-free choices are accommodated at Timbers.
The restaurant is open for dinner seven nights a week. Just one more of the best Sanibel island restaurants to eat in, make sure you visit Timbers for the best in seafood.
630 Tarpon Bay Road, Sanibel FL 33957 // (239) 472-2625
The décor of Over Easy Café with its colorful rooster paintings on the wall suggests a French café atmosphere. With both indoor and outdoor seating and with its prime location at the corner of Tarpon Bay Road and Periwinkle Road, it is easy to see why it is so popular for breakfast, brunch, and lunch.
It is only open from 7:00 a.m. to 3:00 p.m., so be sure to visit early in the day. Breakfast items are served during all of the hours, while lunch choices are only available from 11:00 a.m. to 3:00 p.m.
Lunch at Over Easy Café cooks up a large number of burgers, sandwiches, salads, and wraps. Breakfast means scramblers, skillets, omelets, pancakes, and French toast.
This is a perfect place to ride your bicycle, indulge in a wonderful meal in a cozy atmosphere before spending the rest of the day looking for shells on the beach or birdwatching at Ding Darling Wildlife Refuge.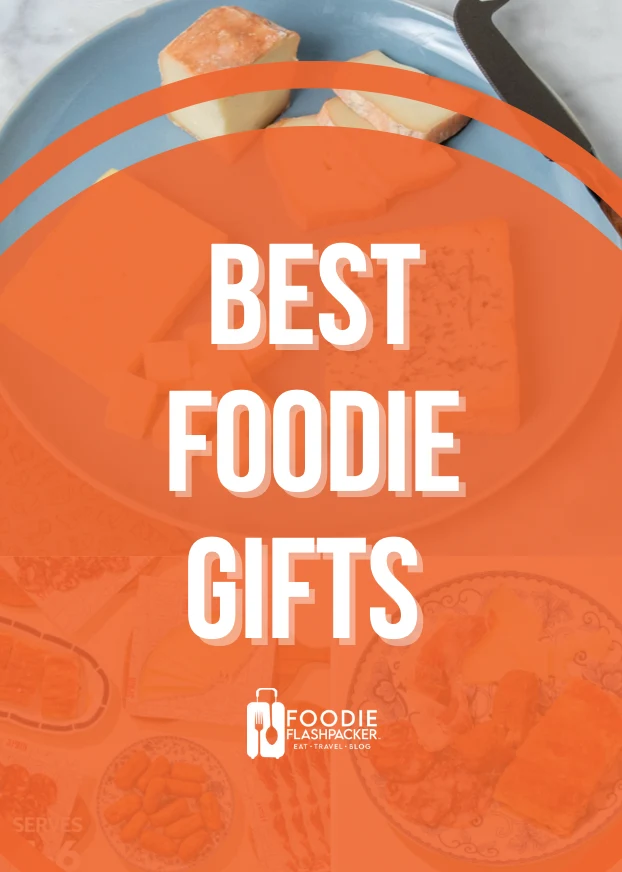 Are you a real foodie? I've compiled a list of the best foodie gifts you can get for yourself and your closest ones. Cheese, meat and sweets subscriptions, and some classic must-have foodie gadgets.
Liza is the owner, and she is on the scene serving along with the rest of her staff. Her mom is responsible for the appealing décor. This is one of those Sanibel island restaurants that is a great choice for families, and one of the best choices for breakfast fare on Sanibel Island.
362 Periwinkle Way, Sanibel FL 33957 // (239) 472-0303
Photos of lighthouses line the walls at Lighthouse Café, not just Sanibel's lighthouse, but lighthouses from around the country. This is a place that is obviously a favorite of the locals, but they are friendly and welcoming to vacationers, too. If you must wait for a table, there are shops on both sides of the café with fun items to browse.
Before I arrived, I had read about the rave reviews for the French Toast and fresh-squeezed orange juice. I am glad to report that they both lived up to the hype.
I also sampled the Blueberry Whole Wheat Pancakes and especially liked the generous portion of blueberry topping that was included.
You can't actually see the Sanibel Lighthouse from the café, but it is only a short drive away. The place was hopping when I visited but aided by efficient servers and a well-trained kitchen staff. You'll want to pay attention to the chalkboard listing daily specials, particularly the housemade desserts.
Currently, the Lighthouse serves breakfast and lunch, but they have plans to expand dinner hours and offerings soon. Something to look forward to from one of the best places to eat out of all Sanibel island restaurants.
Now for the bonus suggestions on Captiva Island. Captiva is a short drive from Sanibel, somewhere around fifteen miles, depending on your starting point. While Captiva Island restaurants are not as numerous and varied as Sanibel restaurants, there are still a wide variety of foods and locations on the island. We recommend a short trip to try two of the best Captiva Island restaurants, listed below.
Best Captiva Island Restaurants
15001 Captiva Drive, Captiva FL 33924 // (239) 472-5558
A great reason to cross the short bridge onto Captiva Island is the Bubble Room Restaurant, which has been in its present location since 1979. Bubble Room Restaurant claims to celebrate Christmas all year long with its festive bubble lights.
Servers wear Scout uniforms and quirky hats, and the décor incorporates toys popular in the 1930s and 1940s, including an electric train that runs through all three floors of the restaurant.
Movies, movie stars, and classic songs from the Big Band era appear on the menu, with item titles for dishes such as Grouper Cooper, Pastablanca, Prime Rib Weissmuller, Three Musketeers, and Charlie Chaplin Chops.
During the dinner hours, each entrée comes with a serving of Bubble Bread and a Sticky Bun, which can be purchased in the bakery to take home if you're still wanting more. The dessert tray presented for your viewing at the end of your meal is definitely something for which you'll want to save some calories.
The portions are huge, most certainly shareable. Orange crunch cake is said to be the most popular, but you can also choose red velvet cake, chocolate cake, Christmas cake, cheesecake, rum cake, tropical breeze cake, a French chocolate torte, key lime pie, or buttercrunch ice cream pie.
The wild colors of the exterior and the friendly painted bubbles on the surrounding fence will help you quickly spot the location near McCarthy's Marina. Make sure you try this classic Captiva Island restaurant for a blast from the past.
11506 Andy Rosse Lane, Captiva Island, FL 33924 // (239) 395-1142
By all means, dine outdoors if the weather is suitable when you're at RC Otter's Island Eats on your Captiva Island restaurant hunt. It is very casual with servers in shorts and t-shirts. It is easy to imagine hippies from the 1970s enjoying this place.
There is even a sign addressing them, "Hippies use the side door." Other signs with cynical but sage advice include "Beauty is in the eye of the beer holder," and "Beware of pickpockets and loose women."
The neon blue and green paint on the exterior make it easy to find, and the live music will lure you in. RC Otter's is open from 8:00 a.m. to 10:00 p.m. daily and is obviously a favorite among Captiva residents and visitors. Captiva has a vibe that is distinctly different to that of Sanibel's — you'll have to feel it for yourself to understand – but this eatery suits that vibe perfectly.
The blackened grouper, bronzed shrimp, and scallops I ordered, accompanied by tropical coleslaw and fresh vegetables, were really flavorful. I recommend a side order of black beans and rice. It is a signature side served with diced onions, shredded cheese, and sour cream, and I found it to be exceptional.
Clams, oysters, and shrimp from the raw bar may be ordered shucked and chilled or steamed and hot. In my opinion, the Key Lime Pie at RC Otter's also made my list of Top Five on the islands.
Pat McCune is a wonderful guitarist and singer who appears several nights a week. I hope you are lucky enough to dine there when he's playing. He has written much of the music he plays. Quite a treat, and another reason to visit this Captiva Island restaurant.
Sanibel Island is only 12 miles long and 3 miles wide at its widest point, while Captiva measure less than 2 square miles. This small geographical area, however, is a true paradise for residents, vacationers, and teeming wildlife. The fact that so many great restaurants are also within this tiny parcel of land makes it even more remarkable.
There are other Sanibel Island and Captiva restaurants and cafes I have yet to visit, but I believe the ones I've listed are the must-try eateries. When you visit, I wish you great shelling, wonderful bird-watching, but most of all, fabulous eating.
Visiting other destinations in California? Check out our other delicious guides:
Connie Pearson retired from past careers as a public school music teacher and as a missionary. She is currently a freelance travel and food writer and blogger based in Hartselle, Alabama. She has over 200 published articles in 24 different print and online publications, and her blog is There Goes Connie. Connie enjoys sampling regional cuisine wherever she goes and is a certified judge for the World Food Championships.