Clearwater, Florida retains personal roots for my family. My parents honeymooned here back in 1962. They were college students and wouldn't have had much money. But they retained a love for central Florida that persisted in our trips to Walt Disney World, opened in 1971, and regular return visits.
Clearwater is a sunny city on the west coast of Florida, north of St Petersburg Beach and part of the Tampa Bay area.
Here are some of my favorite restaurants visited during my trip.
Visiting other destinations in Florida? Check out our other guides:
The 7 Best Clearwater Florida Restaurants
3665 Ulmerton Rd // (727) 573-3363
If you've followed my stories, you know I'm always in search of a steakhouse that can rival the Taste of Texas in Katy, Texas (see my article on Katy).
Walking into Bascom's, it seemed to be off to a great start. Greeted immediately upon entering, early as the restaurant opened, hoping to get into lunch without a reservation (I do recommend reservations), they were able to accommodate me.
One thing they don't have at Taste of Texas that Bascom's showcases? A large fish tank filled with beautiful coral.
Seated around the corner from a private dining area with a table for six to eight that showcases both the fish tank and racks of wine bottles, my server, Matthew, took my drink order as he provided the menu.
Quick and efficient, he willingly took my order as soon as he returned with the water, which was delicious (I had problems in northern and central Florida, but the water here in Clearwater was tasty).
I knew I was going to order the filet with a potato side but perused the menu, in case there was something they were able to tempt me with.
Appetizers offered include shrimp cocktail, crispy calamari, garlic shrimp, fresh shucked oysters, crab martini, Billionaire's Bacon (I need to write more articles to afford one), or Buffalo Cauliflower. Most of those would be my favorite daughter's choice, maybe even combine a few to make a meal. But I was steadfast.
Next look. Soups and salads. This part of their menu reminded me of the best steakhouse in Sioux Falls, South Dakota: Foley's. Bascom's offers a lobster bisque, French onion gratinee, classic Caesar, The Wedge (tempting!), Bascom's House, Napa Valley, Seafood Cobb, or Filet Mignon where it is added, with onion straws, to a string mix, tomato and gorgonzola with a vinaigrette cheese.
If my appetite had been a little smaller, that would've been a perfect choice. But not today.
Heidi Stone at the Visitor's Center recommended the Grouper, so when I looked at the Handheld options and spotted that, it gave me pause. I know to take the recommendations of the locals. But the search for a perfect steak kept me moving.
Bascom's also offers a Spicy Sicilian on Herbed Ciabatta, classic cheeseburger, bacon stack burger, blackened grouper tacos (tempting!) or shaved prime rib. Next meal, I'm going to get The Wedge and the blackened grouper tacos. Like, let's make a date and go do it.
Their 'composed dishes' made me smile. Ranging from meat loaf and prime rib au jus, Steak Frites, Salmon Florentine, Manhattan cut strip, chicken marsala to the pistachio crusted grouper. it's the type of things Mom would've made, and Dad would've loved.
The pasta dishes include shrimp, Bolognese, tenderloin tips stroganoff, and rainbow pad thai. More than I'd expect at a chop house. But that is the Clearwater twist.
Turning my full attention to the Chef's Prime Cuts, my filet mignon was first and foremost. Offered in six- and ten-ounce servings, I chose the six-ounce. They do offer a NY Strip, Prime Porterhouse, All-Natural NY Strip, Pork Chop (double cut and bleu cheese available), All-natural Bone In Ribeye, Lamb Chops and USDA Prime Ribeye.
I knew I was on the right track when server Matthew nodded. While they have additional sauces, including hollandaise, bearnaise, cabernet reduction or sherry pepper cream, I stayed purist and went without. They also have lobster tail or crab, or Oscar style or diver scallop as add ons, but we were already on to the choice of sides.
If I hadn't just purchased a large quantity of spinach and asparagus, I may have been forced to a healthier vegetable. After all, they offer mushrooms & onions, grilled asparagus, creamed spinach, spinach gorgonzola gratinee, sauteed spinach and broccolini. While I haven't had broccolini in a while, I knew I was going to choose between the rosemary french fries or the garlic mashed potatoes.
Rosemary is my grandmother's name, so maybe that would've made a better story for this, wrapping a little more genealogy into the tale, but I chose the garlic mashed potatoes.
While the chef prepared my choices, Matthew brought me a breadbasket with herb butter. I knew I wouldn't be nearly as hungry if I tried the bread, but do you realize how long it takes to grill a steak well done?
Seated alone for the first time in a while, I took photos of the wine regions and some of the décor. Then I succumbed to the draw and tried the rolls. I was impressed to find three distinctly different rolls in the breadbasket. All tasty but distinct.
They included poppy seed, but the white seeds, not black with a subtler taste, a starfish roll that was the most delightful yeast roll I've had in a long while, and a mini-Italian loaf that was perfectly crisp on the outside with that perfectly raised interior. The herb butter was the perfect accompaniment.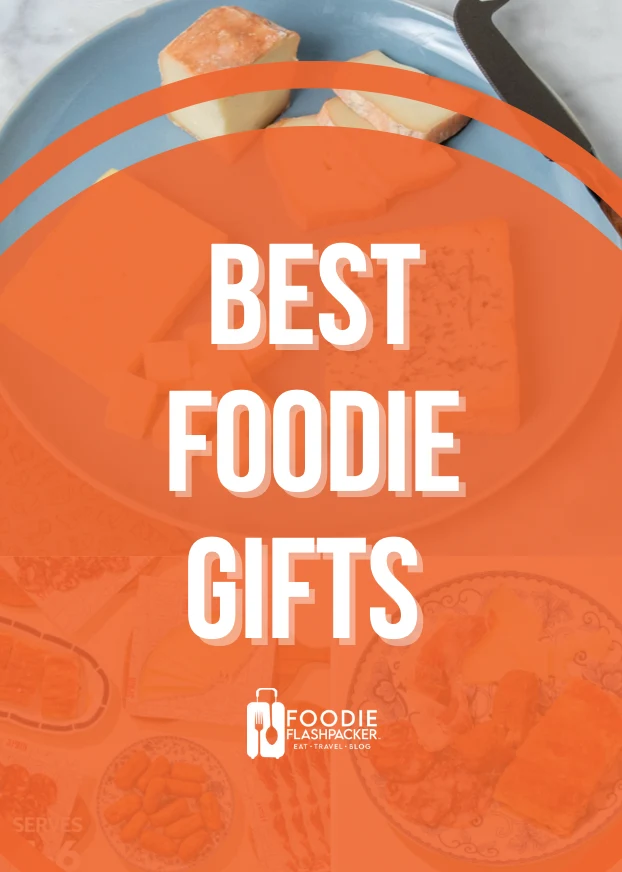 Are you a real foodie? I've compiled a list of the best foodie gifts you can get for yourself and your closest ones. Cheese, meat and sweets subscriptions, and some classic must-have foodie gadgets.
The steak was delicious. It tasted as though the chef had done what Ina Garten once taught me to do – grill the edges in a cast iron skillet and then bake. It had a crispy edge which added an extra texture. The garlic mashed potatoes were softer than I'd expected with just the right amount of spice. Accompanied by a liberal offering of onion straws, I wondered if I'd be able to complete the dish.
It was a nice, leisurely lunch. Matthew was perfectly attentive and refilled my water glass as often as I needed. The service truly couldn't have been better.
When he asked if I was ready for dessert, I just looked at him. He laughed. I told him I didn't think I should have enough room, but I'd like to be tempted. He told me, before he brought the dessert menu, that his absolute favorite is the crème brulee. He really likes the caramel aspect to it. Favorite daughter would likely have agreed.
While they offer a blueberry cheesecake, key lime pie and Matthew's favorite, the crème brulee, the ones I was truly tempted by include the flourless chocolate torte (which I almost ordered to go), or one of the Chef's Signature Desserts, the Root Beer Float. The twists on traditional root beer floats? House caramel, hot candied bacon and whipped cream. Sounds like a great reason to return.
The other Chef Signature Dessert is a Bananas Foster. With a rum caramel sauce, vanilla bean or cinnamon brown sugar ice cream and whipped cream, let me know if you need a designated driver to get you home (or hotel) after your meal.
I'm so glad I had the opportunity to visit this wonderful restaurant. The steak was delicious, the dark wood furniture and place settings elegant, the laughter from other customers proved the easy attitude you can have with your friends, though they're very serious about the food.
As I was leaving, I glanced up the stairs and spotted two portraits, a woman in what appears to be Tudor England attire, and a gentleman. The staff present during lunch knew that they belonged together, but didn't know the story. A good thing to learn on a return visit.
21220 US Highway 19N // (727) 299-0402
Open from 6am to 3pm seven days a week, the people at Lenny's had me laughing just seconds after entering. Lenny's picture on the menu reminds me of my Great Uncle Merle.
My hotel recommended them, as they've been serving breakfast and lunch here since 1958. And they have certainly perfected this art.
Reminiscent of a New York deli, or my great aunt Eileen's kitchen, the options are diverse and the portions are large. The 'danish bowl' had 5 different pastries. More than any one person needs for a meal, to be sure, but a bite of each? Definitely do-able.
From the homemade chile and chicken noodle soup to Chicken Matzo-ball soup with noodles and Grandma Pauline's sweet & sour cabbage soup, I felt right at home. While my Great Grandma Pauline wasn't cooking any more by the time I knew her, Aunt Eileen had taken over that role.
Their Hannah Banana reminded me of when my daughter was growing up, watching Hannah Montana and Lizzie McGuire (I hope I got those names straight, it's been a while). But the Hannah Banana contains grilled whole wheat bread layered with fresh sliced banana, peanut butter and local natural honey. Elvis would be thrilled if he were in the building.
Lenny's deli choices can be served with upgrades to Reuben or tongue and matzo ball soup added for just fifty cents. You can order a salad and sandwich or soup and sandwich, so peruse wisely. For protein, you can choose between hot corned beef, hot roumanian pastrami, salami, turkey breast, ham & swiss cheese, roast beef, chopped liver or tongue.
As always, I must recommend the potato pancake. They just don't get better than this in the area.
Bram Frank's Favorite 'The Grandmaster' is corned beef and pastrami piled high on fresh rye bread with homemade coleslaw and Thousand Island Dressing. I wish my Cousin Ricky were with me. I think he'd love this.
Though he might be tempted by either the dairy or the deli triple threat. Three half sandwiches, each with different protein, served on your choice of bread and either the potato salad or potato pancake.
You can choose from the Burger Bar. The 'Lenny' includes two half pound ground chuck patties (that's a full pound, people!), bacon, cheese and deep-fried onions, served with French fries and 'table relishes'. Or you can substitute onion rings for an additional charge. The 'Cameron' is the hamburger. The 'Johnny' is the cheeseburger. The 'Frayda' is the cheeseburger with bacon. The 'Marty' (we had one of those, too!) is a veggie burger. The 'Kevin' (my godfather's name) is a patty melt with grilled onions if you want 'em.
I think he would've had that, back in the day. As I'm sure you'd guessed, since they didn't come with potato pancakes (sensing the theme, here?), I kept looking. I would like to know which family or service member was behind each of the burgers, though. Maybe on my next visit I'll learn.
Their table relishes include marinated beets, marinated cucumbers, cole slaw, marinated tomatoes, pickles and macaroni salad.
They've got all the wonderful, typical deli food available for sandwiches: BLT, tuna melt, tuna salad, chicken salad, egg salad, grilled cheese, grilled cheese with bacon & tomato, or turkey club.
If you love hoagies, your options include vegetarian, steak and buffalo chicken. They have names, too, and it sounds like they must all be people the owner likes.
With four salad choices, the healthier appearing choices can hold you in good stead. Or you can go with the luncheon specials which are more traditional pre-health craze fare including country fried steak, meat loaf, polish sausage and also spaghetti with homemade meat sauce, chicken strips, hot roast beef sandwich, hot turkey sandwich, French dip, or stuffed cabbage.
They serve Coke products and Dr. Brown's as well as coffee, lemonade, iced tea, iced coffee, hot chocolate, hot tea, herbal tea, milk, chocolate milk and famous NY egg creams. They tell you right on the menu, if you have to ask what it is, you can't have it, so let me tell you: they contain neither eggs nor cream, but traditionally are made of milk, seltzer and chocolate syrup.
I love it when they serve them in small Coke glasses. Classic. And yes, they have old-fashioned milk shakes. For alcoholic drinks they have mimosas and Bloody Mary.
Oh, and they do have a kid's menu for those 10 and under 'please show driver's license'. See, it's a very particular sense of humor. And I felt right at home.
Lenny has named his breakfast specials after 'Lenny's Ladies'. From Mallory's fresh baked biscuit and country sausage gravy to Marie's Piggies 3 links sausages served with 3 oversized pancakes, you'll have your favorite breakfast combo. And you can add fresh strawberries, in season, and whipped cream on the pancakes, waffles or French toast you may choose to add to your order.
The latter come individually too. You can order a short stack, a tall stack, pancakes with blueberry or apple topping and whipped cream or pumpkin pancakes (that was tempting!).
You can order the French toast in small (2) or medium (3) orders, but I'd have to recommend the pumpkin bread French toast or the banana bread French toast if I weren't so entranced by my potato pancakes. They have a chocolate chip pancake that might fill your sweet tooth just right, or you can choose their Belgian waffle.
Lenny's offers 18 heart country style breakfasts, with the famous complimentary Danish basket. And that basket comes along with 20 outrageous omelettes options and the Lenny's Bennies.
Lenny's Bennies include BLT Benedict, Chicken Waffle Benedict, Eggs Florentine Benedict, Eggs Benedict, Nova Benedict, Portabella Mushroom Benedict, Redneck Benedict (!), and Crab Benedict.
Each with the complimentary Danish basket and choice of side: home fries, grits, toast, hot fresh baked biscuit, sliced tomatoes, fresh fruit garnish or two silver dollar pancakes, or can be substituted with a bagel, toast or cottage cheese, for an additional charge.
No one should ever leave here hungry. But I do think a few people looked like they might want to roll, rather than walk, out the door, they were that happily full.
They have bagels baked fresh here that rival the best New York City Diners with the favorite cities, from Toronto to Teaneck, named. I'd like to meet the pairs who inspired the 55+ menu, but maybe Gigi most of all, after all, she's the only solo act. Her diced ham, scrambled eggs and choice of toast was a big hit.
The Asher Special is a huge mound of their famous 'Kitchen sink' (as in you throw everything on) Home Fries topped with 2 eggs and cheese sauce. I could think of several uncles and a couple aunts who might like that.
But, even after checking out the East Sides – West Sides for additional options, I had to go back to my first love. Would the Brooklyn Trifecta of potato knish, cheese Blintz and potato pancake take me? Nope. How about Knishes, homemade potato, or spinach just like Lenny's mother used to make, especially good with spicy mustard? Not me. The cheese blintzes? No go. The Matzo Brei? No, thank you. Bubbie's Homemade Potato Pancakes? We have a winner!
Utterly and perfectly delicious. If I move here, I'm going to have to budget my visits to Lenny's – because of the calories, not the cost. Gosh, it's good.
1241 Gulf Boulevard // (727) 596-8400
A Florida tradition since 1905, this restaurant was top of mind for most locals when I asked for their favorite places. Waterfront views from the dining rooms as well as the outdoor deck create a wonderful space to reconnect. I can see why they labeled it Southern Living's 'Favorite Romantic Restaurant'.
Their Spanish-Cuban cuisine has consistently won awards as Tampa Bay's favorite restaurant. The fresh seafood, right from the Gulf of Mexico, keeps the farm-to-table concept alive and well.
At lunchtime, they've already got their cocktails, family wines and sangrias ready for you to enjoy. I don't drink, but I wanted to be sure to mention it to you, as most of the servers can help you pair your meal with the most complimentary beverage.
For soups, they offer a Spanish bean soup, a Cuban black bean soup and a Gaspacho Andalucia. These are family recipes and I saw wide smiles on the customers that tried them.
Rachel Ray has loved the Columbia's Original '1905' salad. It's tossed tableside and includes crisp iceberg lettuce, baked ham julienned, Swiss cheese, tomato, olives, grated Romano cheese, Worcestershire sauce and their garlic dressing.
Named for the year the restaurant was founded, it was inspired by immigrants arriving in Cigar City (Tampa). They also offer a chopped tomato salad, a favorite of the patriarch, Cesar Gonzmart and a classic Caesar salad.
Sandwiches include their Original Cuban, named best sandwich in Florida by Food & Wine Magazine, the Mahi-Mahi Cubana, Curt's Meatloaf, Palomilla Steak Sandwich and a half-and-half combo, with half the Cuban Sandwich and either half of the 1905 Salad, or a cup of soup.
I thought the tapas might be calling my name with their offer of black bean cakes, champinones rellenos, queso fundido, Ybor City Devil Crab Croquettes, Croquetas de pollo, Empanadas de picadilla, gambas 'Al ajillo', calamares fritos 'Romana', shrimp and crabmeat alcachofas, scallops 'casimiro', shrimp supreme, or cakes de Cangrejo. Those empanadas looked like they had my name written right on them.
Their additional plates included a chicken with yellow rice, pollo manchego, chicken salteado and steak salteado. The red snapper 'Adelita' grabbed my attention, topped with hearts of palm and artichoke hearts, sun dried tomatoes, cooked with EVOO, garlic and onions and served with yellow rice.
It wouldn't be a natural first choice, but I'm glad I tried it. The combination of the fibrous palm and artichoke with the flavor of the sun-dried tomatoes made me wish I'd known to do this with the snapper we'd had in Belize. Better to know late than never.
They also offer a red snapper a la Rusa which is breaded and grilled, grilled grouper, grilled mahi-mahi, Mahi-Mahi 'Cayo Hueso' served with mojo-marinated onions, yellow rice and platanos, black beans original '1905,' and eggplant 'Riojana', which I'm fairly certain would have been my mother's choice.
The Cuban Classics are made with recipes passed through generations. El Combo de Cuba, a true feast of roast pork, boliche, empanada, platanos, black beans, yuca and yellow rice. Picadillo 'Criollo' contains finely ground choice lean beef braised with onions, green peppers, olives, raisins and capers served with white rice and ripe platanos.
The Ropa Vieja was introduced to Cuba via the Spanish. Choice beef is shredded, resembling old clothes, then sauteed and simmered with onions, green peppers and tomatoes. The Roast Pork 'A la Cubana' is a pork loin dish with garlic marinade. The Boliche 'Criollo' is a roasted eye round of beef stuffed with chorizo. The breaded steak Milanesa rounds out the course.
It's nice to also have Spain's national dish, paella. The shrimp, scallops, calamari, clams, mussels, chicken, pork, Spanish onion, ripe tomatoes, green peppers and fresh garlic may be my other daughter's choice. They have it already made, so no substitutions.
A better choice for her may be the cannelloni de Langosta. Two tender cannelloni pastas filled with Maine lobster meat, shrimp, pan-seared scallops and sauteed shallots, blended with a lobster sherry cream reduction and pieces of lobster.
After the snapper, I had no space, but had to look at the deserts, if only for you, dear reader. They offer flan, churros tres amigos (three sauces), Key Lime pie and White Chocolate Bread Pudding. No dessert bullets for me this trip. I'm thinking about writing an article about how to maintain your diet while being a travel writer.
I dodged the bullet this time, but that definitely does not mean you should.
When you've finished your meal, take a stroll along Clearwater's boardwalk, or head over to the Pier. The Sand Key area is truly lovely.
Note: while the attire is casual, no sleeveless shirts are allowed for men.
37 Causeway Blvd // (727) 210-1313
When I came upon this restaurant, I thought it served two purposes. First, to illustrate that it's a seafood place. Second, to encourage your children, or partner, to overcome a crabby attitude and get on with it. Either way, it's a fun place to spend an hour or two. They say they work shorter hours as the pandemic continues to affect business, but call first. I was surprised that they're open eleven or twelve hours a day, though.
As I was seated, many appetizers were flying by. Alligator bites, calamari, conch fritters, shrimp, fried pickles. Happy people that hum to a restaurant when more eating than talking is going on – all of it fed into a great energy.
Kept to a 'simple' two-sided menu, all those things I mentioned were found under starters and more. Boom shrimp bites, onion rings, avocado & shrimp ceviche, coconut shrimp, boneless chicken wings, crab cakes, creamy crab & spinach dip, a Grouper basket with the signature key lime tartar sauce, avocado egg rolls, hush puppies and stuffed mushrooms.
I knew I'd better mosey on to the next section or I'd fill up on these things alone. I do think it's interesting to note the return of hush puppies. Having been predominantly in the north or Arizona in recent years, I'd forgotten what they taste like. And how different they can be depending on the spices they contain.
Crabby's offers a Caesar or house salad or a calamari Caesar. And a clam chowder that was greedily consumed by many customers around me.
If you're a fan – as I am – of dessert first, you'll be proud of me for checking out the dessert menu which included Killer Key Lime Pie (4-time national champion), Sweet Willy's ice cream and the Reese's Peanut Butter Pie with crunchy peanut butter.
For the crab and lobster lovers amongst you, they offer platters with more than a dozen things you can combine. So you can have the Bairdi crab with calamari and clams or the Jumbo Caribbean Lobster tail with shrimp and oysters. So many different combinations.
For the meat eaters, they offer a NY strip and St. Louis Ribs as well as chicken strips and a 'southern most chicken' marinated in the key lime honey mustard. Or get a chicken/ribs combo.
Their pasta dishes include a shrimp alfredo or a Cajun chicken alfredo.
My eyes went to the fresh seafood. Served with two sides, fresh gulf grouper, stuffed flounder, Atlantic salmon, sea scallops, fried or grilled shrimp, coconut shrimp, island mahi mahi, fish & chips, hogfish imperial (crab meat and white wine butter sauce), hogfish snapper and crab cakes are available as well as combination platters.
To finish the menu, 6 sandwiches and 4 beach tacos were available with the list of sides including coleslaw, mashed potatoes, coconut rice, crispy fries or fresh veggies. For an additional charge, you can order sweet potato fries, house salad, baked mac & cheese, cream corn with bacon, or a Caesar salad.
The beach tacos were offered as lightly fried groupers, blacked mahi, chicken or avocado.
Looking back and forth, flipping the menu to compare the Reese's peanut butter pie and the fresh seafood meals, I went with the mahi beach tacos. Blackened just the best possible way, it was served with shredded cabbage, light cheddar jack cheese and a mango salsa with a cilantro crème. It was light and tasty and, even with 3, possible to eat in one sitting (without the pie).
This restaurant is light and fun and friendly, bound to make everyone a little less crabby.
7 Rockaway Street // (727) 446-4844
Mentioned by the lady at the visitor's center my first day in town, I knew I'd have to get to Frenchy's early in my trip. The founder came from Canada, Quebec province, and was quickly known as 'Frenchy'. The place has a rustic feel and a fun quality that shines through, from the board with the daily specials, both drink and meal, to the artwork, to the uniforms.
With a well-stocked bar, you'd be well served to enjoy Happy Hour here.
I knew it was time for me to have the Grouper sandwich, highly recommended by everyone who commented on places I should visit and Bailey, my server, said she recommends the original or the Reuben. Since I'm not a fan of sauerkraut, I went with the original.
It was only after she took my order, letting me choose my side from chips, cole slaw, jalapeno hush puppies, or fries, that I looked at the rest of the menu.
Shrimp alfredo, butternut squash salad, s'mores cheesecake. Not what I was expecting.
The sirloiner burger, baja fish or shrimp taco, and fried shrimp basket made more sense to me.
The buffalo chicken sandwich and the cheese steak sandwich fell somewhere in between, at least for me.
Seems like Frenchy got around a bit before he landed in west central Florida.
They do offer garlic crab fries, cracked conch, grouper eggrolls, seafood ceviche, baked octopus, buffalo shrimp, fire island shrimp, boiled shrimp, coconut shrimp or stuffed avocados.
I almost laughed out loud when I read about their 'fresh catch' pretzel. They bake the soft pretzel shaped like the fish bone logo. Brilliant. Many would like the warm cheese sauce and honey Dijon mustard on the side. They do mention, in case it's not crystal clear to people, this item contains no fish.
And I guess here in Florida, the dish that struck me as most exotic, maybe closest to the octopus, was the Cajun fried Gator tail. Much more common here in Florida or in Louisiana than other places I've lived.
It didn't take Bailey long at all to return my grouper sandwich to me. I hadn't expected it to be beer battered and fried, like a filet-o-fish on steroids, but with a fresh thick slice of tomato and a piece of lettuce and a spice sauce I haven't identified yet. I had to cut it in two to be able to handle it well.
The first bite was a lot like what I've become accustomed to with fish 'n chips. It was good and hot. I ate a piece of the hush puppies, which have jalapeno and was pleased with the combination. It's a great texture and a yummy return to the south.
I must have spent too much time chatting with Bailey or looking at the art on the walls, the grouper was soggy by the time I reached the second half. But I'm glad I made it to Frenchy's and had the famous grouper sandwich.
447 Mandalay Avenue // (727) 442-4144
Currently closed for construction, I felt the need to include this restaurant, as it's likely to have been one my parents visited. They'll be open again for Thanksgiving, continuing their tradition since 1948, so be sure to call early to make reservations.
For Thanksgiving, they're offering a choice of 3 appetizers, 2 salads, 7 entrees (including a turkey option), 3 potatoes and fresh vege and 3 desserts. I doubt I'd want to pass on the pumpkin pie with peanut brittle whipped cream if I were here.
Their typical menu includes 5 appetizers, 2 soups (French onion and New England Clam Chowder), 6 fish, 6 meat and 2 vegetarian options. And a pound sized Idaho baked potato that comes loaded with cheddar cheese, bacon, chives and sour cream.
Reviewing their selections, I'd have the barrel cut filet mignon with the loaded baked potato. The daughter I had mentioned first would have the Beyond Burger, no cheese. It's been an interesting topic and growing trend on Facebook, to consider why my parents came here for their honeymoon and what they would've chosen.
I think today, money aside, my father would have chosen the Wild Faroe Islands salmon, and I'd get to ask him if he knew that the Faroe Islands are today's Iceland. My mother would have probably chosen the veal chop, Oscar style.
1800 Gulf to Bay Blvd // (727) 446-7027
One of the reasons I like writing for Nathan is that it makes me get out of my comfort zone with food. At least a little bit. In Clearwater, it's easy to focus on steak or fish tacos, but I tried to broaden my reach a bit by going to the very highly regarded Rumba Island Bar & Grill.
They live up to their motto 'Eat. Drink. Party. We're on Island Time'. And I felt a sense of relaxation there that I hadn't experienced in other places. Open for lunch and dinner, I never felt like they were trying to rush me along and seat the next party. Their Happy Hour, all day, every day, also makes it easier to forget that you must worry about what time of day it is. That seemed particularly clever to me.
The restaurant itself has a warm, tropical feel. Which is very calming when faced with the extensive menu.
Appetizers start with a chilled bay shrimp cocktail and proceed through Mama Maria's Muffins to Oysters Bienville and Fire Roasted Jalapenos, all the way to Grouper Bites.
Their salads include Little Louie, a pulled smoked chicken, pleaser Caesar (I wonder how Cleopatra would've felt about that one?), Jammin' Wedge (yes, please!), and the Rumba which includes avocado, roasted corn, bacon, greens, tomatoes, red onions and a honey poppy seed dressing.
The Island sandwiches include the Rumba Melt (beef and gruyere cheese), collard green melt (did not see that one coming), hot chicken, island smokin' meatloaf, classic Jamaican jerk chicken (yum!), Caribbean pulled pork, the freshest Grouper sandwich and multiple burgers.
With their island rice bowls, the mano salsa, veggies and coconut rice remain the same as you choose your protein: scallops, grilled shrimp skewer, grouper, seabass, salmon or jerk chicken skewers. Nice options.
They continue to Just Hooked Fresh Fish & Seafood and From the Fire Pit (meat), but I didn't read that far before choosing my Jammin' Wedge and Jamaican Jerk Chicken. I was just hungry enough to eat them, too.
Even later, after going back and reviewing the fish options: Calypso Bay Hogfish, Stuffed Grouper, Seafood Lafitte, Caribbean Salmon, Bacon Wrapped Scallops and South African Lobster Tails, I knew I'd made the right choice for this meal.
My daughter would've enjoyed any combination of the shrimp and may even have had the sea bass. We'll see next time. Their Rasta Pasta or Creole Pasta sound like they add a different flavor profile than other places I've eaten. Looking forward to trying them next time.
From the Fire Pit, next time, I'm likely to choose their filet. At 6 oz, it's just the right size for my main meal of the day. They have ribeye and ribs, meatloaf, pulled pork and Jerk chicken, but also a Pineapple Rum chicken and Montego Bay Half chicken I'm looking forward to having friends try. The Rumbo Trio, jerk wings.
A nearby table really seemed to enjoy Barbados tender pork rib and crispy fried shrimp bites. With a large enough group, I think we can do that, too.
Gail Clifford, MD, a physician for more than 25 years, has traveled to five continents and all 50 United States. An avid traveler, she happily goes on new adventures, especially on birthdays. Multi-generational travel remains a treasured pastime. She divides her time between Ireland and the U.S. You can find her on Instagram, LinkedIn and Facebook.