Located on a seven-mile-long barrier island that serves as a gateway to Southwest Florida, Fort Myers Beach is one of the Gulf Coast's most stunningly picturesque regions. Known for its vibrant sunsets, pearly-white sands and a true-blue Old Florida small town feel, Fort Myers is one precious slice of island paradise.
Although we love its charm, throwback ambiance, and wild natural surroundings, the island provides the final piece of the quintessential vacation puzzle experience—super great food.
As lovers of food and travel, give us a great location and atmosphere to match fresh and fantastic food in a perfect outdoor or other authentic setting, and we're really, really happy. Fort Myers Beach does just that and as a result leaves an unforgettable impression.
We realize that serious foodies all have their favorites. We tend to choose ours based on quality and flavor of entrees, and commitment to using local ingredients from the land and sea, coupled with location, vibe and customer service.
So, these are our top recommendations for dining in Fort Myers Beach.
The 6 Best Ft. Myers Beach Restaurants, Florida
714 Fisherman's Wharf // (239) 233-8837
This classic open-air fishhouse, established in 1937, was built primarily as a fish market to buy and sell daily catches coming straight off the fishing boats. "Pink gold" was the nickname given to shrimp at the time, and rightly so, when you taste this nautical treasure coming out of the warm gulf waters. Today, you can still see these shrimp boats lined up in the harbor after a night of trawling and netting.
Despite many hurricanes, the original Dixie building still stands, housing one of the area's most popular eateries serving lunch and dinner.
Choosing from the menu's extensive offerings isn't easy. That's when your local servers can be of tremendous help. Grouper bites is a must-have starter. Lightly fried with a selection of dipping sauces, these are incredibly tasty and tender. Those who prefer non-fried choices will love the Ceviche Cocktail, a delightful concoction filled with huge chunks of that treasured gulf shrimp. Served with house-made chips, it was a real winner at our table.
We loved how the Seafood Entrée Section of the menu was set up. 1) Diners select their seafood from the catch of the day, grouper, shrimp, or mahi-mahi. 2) Choose how you like it prepared from the Dixie Way with garlic butter, seared, blackened, coconut-crusted or cornmeal-fried. And 3) Select your sides from red beans and rice, collard greens, roasted parsley potatoes, zucchini and grape tomatoes, French fries, homemade chips, and slaw. I chose the shrimp, coconut-crusted with parsley potatoes and slaw. It was fabulous.
No matter what, you must save room for dessert here. There's only one choice on the menu, and when you taste it, you'll know why. The homemade key lime pie with a nutty graham-cracker crust is an absolute delight. Is it shareable? Yes. Do you really want to? Not really.
If you're looking for really good fresh fish in an authentic pier-side setting with old-Florida character, outstanding customer service and live music, Dixie Fish House is your ideal choice amongst the Ft. Myers Beach restaurants.
708 Fishermans Wharf // (239) 765-9660
Doc's original location was opened on Captiva Island in 2013. Due to its extreme popularity and top-notch culinary offerings, three other Gulf Coast locations were opened on nearby Sanibel Island, Fort Myers Beach and St. Pete Pier. Yes, it's a small chain with a similar menu, but each location offers a unique waterfront setting and its own distinct personality.
Open for lunch and dinner, Doc Ford's in Fort Myers Beach is located on the backside of beautiful Estero Bay on San Carlos Island, offering guests stunning bay views.
The menu provides a unique balance of delectable Caribbean Rim flavors. We're going out on a limb here to declare their Yucatan Shrimp one of the best shrimp dishes we've ever had in Florida. Doc's Quintana Roo Mexican-inspired signature dish features steamed peel-and-eat shrimp drowned in a savory sauce of butter, garlic, mild Columbian chiles, fresh cilantro, and Key Lime juice. You've never tasted anything like it. They bring bread, but you'll need more to sop up the juices.
If you love shrimp tacos, you'll get this same shrimp concoction with shredded lettuce and tomatoes served in a warm flour tortilla. Non-seafood entrees here include flatbreads, sandwiches, salads, chicken, rib, and steak offerings.
If you're into seafood or other devilishly delectable delights in a magnificent setting with live music and an island-y vibe, head straight to Doc Ford's. We guarantee, you'll love it and you'll see why it's one of the best Ft. Myers Beach restaurants.
8767 Estero Blvd // (239) 765-1025
Nestled within the picturesque Lover's Key Resort, this open-air restaurant has been named the "best waterfront restaurant' on the island numerous times. The casual, laid-back eatery on the beach is named for its many dolphin sightings. Flipper's is open for lunch and dinner and can be accessed by land or boat. Though it used to be open for breakfast, that service has been suspended until further notice.
Flipper's menu features an impressive array of appetizers, pastas, soups, salads, sandwiches, main entrees, along with a fun and lively list of cocktails and other libations. Shared appetizers are always a popular way to go here if everyone in your group is on board.
Tuna Ceviche is served with pickled ginger, cucumber, avocado relish, sesame seeds, and a Mae Ploy sweet chili sauce with wonton crisps. It is so incredibly fresh, we raved about it…days later. Cruz Crab Cake with a saffron lime aioli and apple pomegranate salad was another delight as was the Stuffed Artichoke Bottom with goat cheese, fire roasted red bell pepper sauce, balsamic glaze, accompanied by a crisp toasted crostini.
On a warm sunny Gulf Coast day, Flipper's is the place to be with friends, enjoying some great shared starters, fizzy cocktails and splendid views. Definitely one of the best Ft. Myers Beach restaurants.
275 Estero Boulevard // (239) 463-8613
Getting here is half the fun. We chartered a boat from the Fort Myers marina and enjoyed a relaxing cruise past local wildlife, landscapes and natural mangroves on our way to Pink Shell Resort & Marina.
After docking at their pier, our small group of friends disembarked the boat and were treated to a tour of the stunning seaside resort before settling in by the pool for cocktails and lunch at Bongo's. The setting alone is Instagram-worthy; seated in a lively poolside setting sporting beach and ocean views just steps from the water.
The eatery is all about dining with tropical libations and casual fare while soaking up the sun on a postcard-perfect summer day. Gentle breezes blowing off the Gulf merely provided a welcome respite from the Florida heat.
After our delightful server shared the daily specials, we ordered our favorite drinks and made our selections. Bongo's menu is divided into beach bites, salads and bowls, sandwiches, burgers, and personal pizzas. If you're a Lobster Mac-n-Cheese fan like me, don't miss out on this loaded gem filled with chunks of lobster. My friends delighted in their entrees, a Blackened Grouper Sandwich and for the non-seafood aficionado, the Ginger Teriyaki Chicken Bowl.
Though we were too full for a milkshake, we noted that the chocolate, vanilla and strawberry treats coming out of the kitchen to outdoor diner's tables and pool-side were really popular. On a warm day, there's nothing like a fun and fanciful milkshake.
For a lazy tropical setting with some great libations and foodie choices, Bongo's meets the bill and fits the list of the best Ft. Myers Beach restaurants. All the families around us seemed to have really enjoyed themselves, as have we.
110 Mango Street // (239) 463-7600
Housed in a beachy little Caribbean-colored cottage, this breakfast-only venue with a few lunch-y options is always packed. It's a local favorite because of its delicious food, cozy charming atmosphere and outstanding service. So, going early is a really good plan. Also, it's a cash-only establishment, though thankfully there's an ATM inside for those who come unprepared. And they are closed on Mondays.
It's worth mentioning that Heavenly Biscuit is such a popular eatery that they have their own space on the local Fort Myers Monopoly game! And it made my list of the best Ft. Myers Beach restaurants!
The menu here is simple and straightforward, the sinful ooey-gooey cinnamon rolls and fluffy biscuits top the list of must-orders, though diners can opt for other breakfast options. One couple proudly declared "we come to Fort Myers Beach every summer, and we never miss a stop at Heavenly Biscuit." One visit here and you'll quickly understand why.
For a relaxing, lovely breakfast nook on the island, Heavenly Biscuit is a local gem amongst the Ft. Myers Beach restaurants you shouldn't miss.
416 Crescent Street // (239) 463-3838
This charming old-world Florida restaurant at the Matanzas Inn in downtown Fort Myers Beach sports a relaxed tropical and colorful marina setting in a perfect waterfront location. This establishment is also accessible by land or sea. Matanzas been also garnished votes as the island's "best waterfront restaurant" numerous times, and for good reason.
Open for lunch and dinner, the eatery, a local favorite since 1984 is located on the main dining level. Their second-floor bar, known as Petey's Upper Deck, is renowned for having the best pizza on the island along with a vibrant night life scene. The bar is named in the honor of a great white egret that made Matanzas his home years ago. Petey boldly continues to enjoy his meals here, much to the delight of the staff (and patrons) who just adore him.
Like many coastal Florida establishments, Matanzas offers plenty of fresh seafood choices along with many other menu options. No wonder it made my list of the best Ft. Myers Beach restaurants.
Diners will find an extensive appetizer list along with sandwiches, wraps, chowder, salads, house specialties, and of course, lots of fresh seafood. It's a popular place for daily happy hour featuring a lovely selection of starters, along with very reasonable house wines, beer and other creative concoctions.
Though their house star of the show, Bay Bread is not on the happy hour menu, it's an awesome restaurant specialty you just have to order! Made with lump crab, artichoke, onion, tomato, bleu, mozzarella and cheddar cheeses, it's a palate-pleasing way to set the dining mood paired with a lovely cocktail, wine or beer. Oysters on the menu come from the Gulf, and as Matanzas chef proclaims "if we can't get 'em from the Gulf, we don't have 'em."
Favorites here include the Coconut Shrimp, Beef Satay Skewers and the incredible Mahi Smoked Fish Dip made with 100% mahi, capers, bell peppers, horseradish, red onion, and served with tortilla chips.
For great bayside views, great fun, and great food and drinks, you just can't beat this place. It's a must amongst the Ft. Myers Beach restaurants.
Ft. Myers Beach Restaurants: Last Words
Julia Child once said "People who love to eat are always the best people." That's why choosing where we dine, who we dine with, and the setting in which we dine is always of utmost importance.
Visiting other destinations in Florida? Check out our other guides: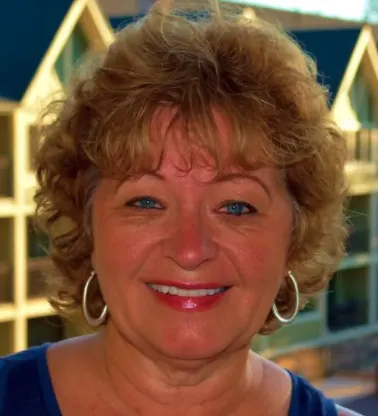 Noreen Kompanik is a Registered Nurse and San Diego-based travel writer and photographer. Over 400 of her published articles have appeared in 38 different digital and print publications. She especially loves writing about family travel, luxury travel, food, wine, coffee, history and travel writing and shares these articles on her travel website What's In Your Suitcase.