Looking for fun things to do in Vero Beach, FL? You've come to the right place!
They call it a "sunshine state of mind" here. And that describes pretty-as-a-picture Vero Beach to perfection.
Situated just 34 miles south of Melbourne and 108 miles southeast of Orlando, Vero Beach is the seat of Indian River County in the region known as Florida's Treasure Coast. Unlike the southeast Florida metro West Palm Beach-Fort Lauderdale-Miami megalith, Vero Beach is a refreshing and relaxing respite from the masses.
What makes this magical seaside community so special is its magnificent and uncrowded windswept beaches, abundance of natural habitats, and a distinctive Old-Florida vibe. No rooftop can be higher than its swaying palms and you won't find the high-rise hotels you see elsewhere along Florida's Atlantic Coast. Vero Beach seems to have managed to blend the glam with the simple and unsophisticated. And we absolutely fell in love with this beautiful coastal gem.
Here are our top recommended things to do and see that will guarantee your getaway to quintessential Vero Beach is both special and memorable.
The 9 Best Things To Do In Vero Beach Florida
3500 Ocean Drive // (772) 231-5666
Yes, I've heard it said that "the view doesn't matter, I'm not in my room very much." But that's certainly not my mantra, especially when I'm staying in a breathtaking coastal town like Vero Beach.
Garnishing numerous awards such as "Top 10 Resort Hotels in Florida" by a major publication, Kimpton is truly a beachfront sanctuary. It's location in the heart of Vero Beach's main boulevard makes it convenient for shopping and dining. Yet it fully allows for quiet seclusion away from the hustle and bustle of life nearby.
What makes this luxury boutique hotel special is its sweeping ocean vistas, heated oceanside pool, award-winning spa, stunning rooms and suites, and top-notch service. It's the perfect place to relax, rejuvenate and re-charge. Especially if you enjoy a clear evening of stargazing on the beach or warming up to a cozy firepit.
Kimpton's two on-site restaurants, Cobalt and Heaton's are impressive and offer amazing cuisine along with views to die for. This is a place where you can walk the beach, listen to the breeze whispering through the palms, or take in a spectacular morning sunrise.
1820 Wabasso Beach Road // no phone number listed
It's almost impossible to pick a favorite beach here when there are 26 pristine miles of white sand along sunny ocean shore. But if we must, our favorite is Wabasso Beach Park.
What we love most about this alluring stretch of sand is its remote location and that it's a favored spot for surfers and treasure hunters. The beach sports beautiful sand dunes, coastal plants, and is a popular area for nesting sea turtles. It's also hard to beat a boardwalk nestled under a canopy of verdant sea grapes leading to the beach. If you're looking for some space and tranquility, you'll definitely find it on this coastal gem.
4055 Wildlife Way // (772) 581-5557
If you're planning a trip to Vero Beach, do not forget to pack your binoculars. This region offers visitors more than 100,000 acres of spectacular protected wildlife habitats and state parks.
One of the best outdoor adventures we experienced was our day trip to Pelican Island National Wildlife Refuge. Designated as a bird sanctuary by President Theodore Roosevelt in 1903, Pelican Island became the first ever National Wildlife Refuge in the U.S. The objective was to save one of the last brown pelican rookeries on the east coast and protect egrets and other birds from extinction from excessive plume hunting.
Situated within the scenic Indian River Lagoon, the refuge is the most biologically diverse estuary in the United States. Pristine, picturesque, and filled with more than 30 different bird species in addition to sea turtles, manatees, and yes, alligators, the refuge is a heaven on Earth for nature lovers. Paved paths make it easy to get around, and there are several overlooks for photo opportunities and sighting even more of nature's blessings.
13180 North A1A, Sebastian Inlet State Park // (772) 589-2147
For a relatively small museum, this one packs a punch, is big on content…and it's impressive.
Located on the site of the ill-fated 1715 Spanish galleon fleet that went down in a hurricane close to shore, the museum showcases the gold, silver, copper, and other riches salvaged from the 11 ships that sank in these Atlantic waters. Original artifacts are on display including weapons, equipment, and personal items from the galleons and their crews. Guests can even touch (but not remove, of course) a gold nugget valued at over $500,000.
More than 300 years later, salvagers are still searching offshore in hopes of recovering more of the bounty from these sunken vessels. Certainly, the king of treasure hunters was Mel Fisher, the visionary and world leader of historic shipwreck recovery. We loved the displays and photos highlighting this legendary and intrepid man's many years of successful treasure hunting. Is it any wonder why this region is aptly named the "Treasure Coast?"
1935 14th Avenue // (772) 321-2802
A group of 26 African-American artists including one female, broke the "acceptable" art convention in the 1950s by painting picturesque landscapes in their own unique style. Local galleries refused to carry their work created on the most basic of materials, and as a result, these self-taught entrepreneurs peddled their work along Florida's highways. Hence the name.
Thankfully, their unique and awe-inspiring pieces have stood the test of time. Today, the emotive paintings of these artists now in their seventies and eighties reflect a very important chapter in Florida's historical and cultural past.
Second-generation painter Roy McLendon whose father Roy Sr. is one of the original group of artists, is the owner of the Florida Highwaymen Gallery in Vero Beach. We had the opportunity to stop in the gallery and observe Roy diligently creating a new landscape piece. The uniqueness of this art is truly one of the region's greatest treasures.
350 US Highway 1 // (772) 794-0601
I must admit I love botanical gardens. And when I had the chance to visit McKee Botanical Garden in Vero Beach, it proved to be one amazing experience. Add in the history and stunning exhibits on display within the gardens, and this was a day filled with surprise and delight.
The property was purchased in 1922 and originally named McKee Jungle Gardens. By the 1940s, it was one of Florida's earliest and most popular attractions, bringing in more than 100,000 tourists every year. However, as Central Florida continued to develop and expand, the gardens popularity waned. McKee closed in 1976 and immediately fell into dormancy.
But in 1994, this spectacular venue was resurrected and reopened to the delight of botanical garden lovers everywhere. The 18-acre grounds feature stunning ponds, waterfalls, streams, trails, and an impressive collection of water lilies, orchids, and other native vegetation. We spent two hours wandering the splendid grounds and wished we'd scheduled more time here to explore. It's really that beautiful.
255 Live Oak Drive // (772) 589-5050
In 1988, a group of local environmentally conscious pioneers formed the Environmental Learning Center to preserve the breathtaking, unspoiled 64-acre Indian River Lagoon Island. Their mission then as it is now is to "educate, inspire and empower all people to be active stewards of the environment and their own well-being."
Guests of this non-profit center are in for a special treat and should definitely carve out enough time to truly enjoy both the indoor and outdoor aspects of the 64-acre campus. The lagoon is home to a wide diversity of flora and fauna and is very popular for bird-watching and observing local wildlife.
If you're into kayaking, the center offers guided tours through the mangrove trails as well as pontoon trips for those who prefer exploring the lagoon in this manner. Bike tours, walking meditation in the butterfly garden, and a moon forest therapy walk are among the many other activities available at the Center.
14th Avenue-Main Street Vero Beach // (772) 643-6782
Every coastal community should have a downtown as cute and quaint as Vero Beach. The easily-walkable area is chock full of eateries, unique galleries, fascinating boutiques, and vintage shops.
It's also home to the Vero Theatre (also known as the Florida Theatre or Theatre Plaza) built in 1924. The venue's architecture reflects the Mediterranean Revival style. And the theatre was added to the National Historic Register in 1992. Today, it still functions as a live performance center.
Built in 1935 and also on the National Register of Historic Places, the Heritage Center and Indian River Citrus Museum provides a fascinating glimpse into the past of Vero Beach. The museum houses an exhibit on the rich long-lasting citrus industry within Indian River County.
9250 Island Grove Terrace // (772) 234-2000
Many Disney fans have made the pilgrimage to Walt Disney World in Orlando. But not everyone may know that you can catch a little Disney magic right here in Vero Beach.
Disney's elegant Vero Beach Resort resides along Florida's scenic Atlantic Treasure Coast. The idyllic property pays a throwback homage to the old-fashioned hideaways that once lured guests to the warm sands and sparkling azure waters of Florida's eastern seaboard.
Whether you choose to stay here, stop in for a cocktail, dine at one of its oceanfront eateries, or walk the scenic beachfront, it's well worth a visit to see this resplendent resort. It's also fascinating to note that Disney's Vero Beach Resort also shares space with the nesting grounds of the Loggerhead Sea Turtle. Each year, the moonlight acts as a beacon guiding the hatchlings safely to the ocean surf. As a result, the resort was built with no exterior lights facing the sea, and its east-facing windows are tinted to diminish the impact of interior lighting. That alone is a whole lot of magic!
In closing, let me say that I love beachy boutiques and one charming shop along Vero Beach's Ocean Drive had a lovely wooden plaque that read "Life Takes You Down Many Paths, But My Favorite Ones Lead to the Beach."
I agree completely, and if you're into beach towns, Vero Beach is the place you need to add to your travel bucket list.
Visiting other destinations in Florida? Check out our other guides:
---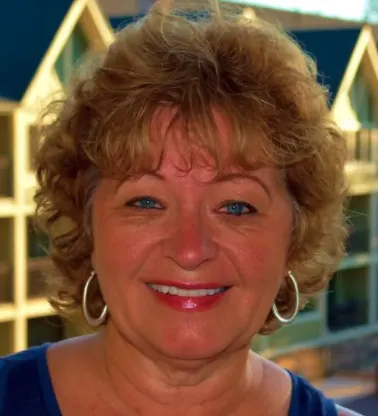 Noreen Kompanik is a Registered Nurse and San Diego-based travel writer and photographer. Over 400 of her published articles have appeared in 38 different digital and print publications. She especially loves writing about family travel, luxury travel, food, wine, coffee, history and travel writing and shares these articles on her travel website What's In Your Suitcase.