An elegant yet laid-back beach town along Florida's Eastern central coast, Vero Beach is renowned for its magnificent stretches of surf and sand, water sports, and surprising natural habitats.
Within its ideal Atlantic Ocean location, Vero Beach is also known for its sustainable fishing which equates to incredibly fresh seafood. Farmer's markets here feature local produce, used as often as possible in many of Vero Beach's excellent dining establishments.
Numerous venues offer upscale American, Continental, and international cuisine, but the locale also is chock-full of casual waterfront eateries serving affordable burgers and fresh seafood feasts. The bottom line is no matter what diners are looking for, you'll find it in this stunning seaside community.
Here are some of our favorite restaurants whose entrees tantalized our palates during our recent trip to Vero Beach.
9 Best Vero Beach Restaurants
3500 Ocean Drive // (772) 469-4444
If being just steps from the sand, gentle sea breezes blowing through your hair, and spectacular ocean views factor into your idea of a wonderful lunch or dinner dining experience, then Heaton's is your place to wine and dine.
Though the décor and ambience of the restaurant is lovely, the oceanfront setting truly sets the stage. For our dinner starter, we selected the Blue Crab Cakes. They were perfectly seared and topped with creamed corn, a chef's special sauce, and crunchy fennel slaw. I'm not one to typically trust crabcakes outside the Chesapeake Bay region, but these were a surprising delight.
I truly believe I could eat lobster into extinction so when I saw it on the menu, I couldn't resist it. The 1.5- pound Main Lobster Dinner consisted of a succulent whole broiled lobster broiled and accompanied by a baked potato and fresh broccolini.
Make sure to save some tummy room for dessert as Heaton's sweets are scrumptious, especially the Key Lime Trifle and Cheesecake with a Mango Coulis and Macerated Strawberries.
3103 Cardinal Dr, Vero Beach, FL 32963, the United States // +17722343966
The Tides is Vero Beach's premier fine dining institution. The Tides, with its cozy ambiance and numerous culinary delights, continues to be the choice of locals, tourists, and businessfolk alike, with a reputation for outstanding service, a menu that varies frequently, and a setting that never loses its luster.
Both the food and the service were superb. On par with some of the best restaurants we've visited across the country, it was one of the best dinners we've ever had.
We had two appetizers: an onion flatbread and conch fritters. The conch fritters were some of the greatest I've ever had. The pear salad was then shared. It was also really tasty. I wish I could get the dressing recipe.
My friend had the peppercorn steak with green beans and mashed potatoes for entrees. He stated the steak was the greatest he'd ever tasted, and the potatoes were delectable.
I tried popano, a type of fish. It was revealed to be flaky white fish. It was also really tasty. We chose the brownie and flourless chocolate cake for dessert. Both were tasty, but the brownie came out on top. Although it may sound unusual, the brownie was delicious.
Everything turned out beautifully, and the waitress did an incredible job of ensuring our visit went smoothly and attending to every need without ever being pushy or lingering about too much. What a great example of customer service! I wholeheartedly recommend this location!
1606 Indian River Dr // (772) 388-8588
Sitting on the shores of the picturesque Indian River, Capt. Hiram's is a total throwback to simpler Florida beach town days. This experience is even more enhanced by its fun and festive Bahamian atmosphere.
Serving breakfast, lunch, and dinner, Blackfins is a favorite spot for delicious island-style favorites like conch fritters, shrimp and grits, and fresh-shucked oysters. Guaranteed you'll find a lot of the locals hanging out here. And for good reason.
When a group of friends met for lunch, we were seated on a riverfront deck overlooking the water. Pelicans flew in hunting for fish, and playful dolphins frolicked just off shore giving us quite an entertaining show.
The restaurant offers starters, raw bar favorites, soups, salads, and main entrees. A list of daily specials is also included in the menu choices. My pasta special included a generous portion of jumbo shrimp, fresh scallops, lump crab meat, and cherry tomatoes in a vodka sauce served over penne. A friend ordered a house favorite–the crab stuffed flounder. This flaky fish was loaded with crab, then rolled and broiled to perfection and topped with a tangy and savory key lime beurre Blanc sauce.
Though the restaurant is somewhat rustic and casual with an old-Florida coastal vibe, it unabashedly reflects the local culture to a T. And the food here is absolutely fantastic!
1133 19th Place // (772) 934-4266
They say it's all about the beer here, but I have to say, it's all about a lot of things! Let's start with history.
The original 1926 Vero Beach Diesel Plant building was sitting completely empty when a brewer discovered and completely repurposed it. What is so cool about the interior of the building with its high ceilings is that it still houses the original generator and equipment, so drinkers and diners are literally immersed in history. Old photos of the power plant line the walls adding to its vibe.
We were totally fascinated by the beer menu which included cider. Though I love certain craft beers, I headed straight for the coconut cider and it was a perfect call–unique and exceptionally tasty. My beer-loving friends appreciated the creative and diverse beer menu that featured both seasonal and popular craft offerings.
The gastropub menu includes starter "snacks" along with burgers and handhelds, stone pizzas, and salads. A newer item, the Primo Cheesesteak is a winner– comprised of shaved certified Angus beef ribeye, drunk onions and peppers topped with melted provolone on a fresh hoagie roll accompanied with truffle fries. Another clear favorite is the Black and Blue Cheeseburger, a gourmet blackened chuck brisket and short rib burger topped with a black and blueberry merlot reduction. It's finished with crumbled bleu cheese, lettuce and tomato served on a brioche bun.
3244 Ocean Drive // (772) 562-9919
"Experience the wave" is the perfect mantra for this idyllic oceanfront restaurant. Located in the Costa d' Este Beach Resort & Spa, The Wave features locally sourced seafood and produce along with select Cuban specialties developed by Costa's famous owners, Emilio and Gloria Estefan.
I visited on a Sunday when this chic, upscale restaurant overlooking the pool and beach was showcasing a brunch menu that included Endless Mimosas and Bloody Mary's, along with a menu of select shares, eggs, sandwiches, and mains. Lucky for me, my server recommended a house favorite, the Crispy Calamari & Shrimp. It was an excellent choice. Prepared with crispy peppers, Creole sauce, cherry pepper relish, and Reggiano cheese, the entree was a unique and delightful dish.
My friend ordered a Wave signature dish–the Cuban Sandwich with Mojo roasted pork, Swiss cheese, pickled, mustard, and ham on Cuban bread, and it was amazing. It's no surprise the Estefans would know a good Cuban sandwich!
We so enjoyed our "slow" lunch at this seaside paradise. The food, cocktails, ambience, and service were magical.
3341 Bridge Plaza Drive // (772) 234-5550
This historic hometown restaurant situated along Indian River Lagoon is an absolute delightful place to dine. Firstly, it's exactly the type of bar and eatery you'd expect to see in a charming coastal Florida town. Secondly, it's a popular place with the locals. We so enjoyed watching them moor their boat at the dock, then come in to the restaurant to eat and drink. Guests are also encouraged to feed the catfish that are right next to the dock, and of course, this attracts hundreds of these hungry feeders.
Sports fans will absolutely love the 35-inch high-definition TV screens. Bartenders here are friendly, engaging, and get drinks out faster than any other restaurant/bar I've been to. And if your favorite concoction isn't on the menu, that's no problem. They'll know how to make it!
Riverside's combined lunch and dinner menu is impressively filled with appetizers, sandwiches, and main entrees. Sunday brunch includes an all you can eat buffet with prime rib, shrimp, oysters, and many other Coastal Florida-inspired items.
My dinner entrée was a perfectly prepared catch-of-the-day blackened Mahi-Mahi topped with citrus cream and served with yellow rice and mixed grilled vegetables. Others in my group loved the Grilled Skirt Steak smothered in onions and mushrooms and the Grouper Piccata, egg battered, then pan fried golden brown with a lemon, wine, and caper sauce.
This is another place to save some room for dessert. I passed up an hor d'oeuvres and sacrificed finishing my savory meal for my favorite sweet treat–a slice of decadently delicious slice of homemade Key Lime pie. Yep, it was foodie heaven.
2217 7th Avenue // (772) 213-8554
This lovely "down to Earth" casual eatery is all about responsibly sourced, high-quality raw ingredients. It's a place you definitely don't want to miss on a visit to Vero Beach. Food is here absolutely superb!
Of no surprise, breakfast and lunch menus change seasonally along with what's coming in fresh from Indian River County's local farms and waters. Michael's features daily specials as well.
A must-do starter is the Potted Pimento Cheese with Aunt Jane's sweet pickle slices and crackers. We're glad we ordered two for our table, because once you taste this sinful foodie gem, it's impossible to stop.
I couldn't resist the Spinach Salad with roasted mushrooms and goat cheese topped with grilled salmon. Every single bite was flavorful and zinged the taste buds. Michael's MR BLT & A was another delight made with thick cut bacon, crispy lettuce, tomato, sliced avocado, and spiked mayo on griddled country bread. It's important to note that servings are generous and could be shared (but only if you really want to) as the food here is really outstanding.
1919 14th Avenue // (772) 907-5159
I don't know about you, but I love dining surprises when I travel, and Vero Beach's Post & Vine definitely delivered.
The downtown open-air dinner-only restaurant is eclectic, fun, and welcoming, with a modern Manhattan type-vibe. But should the weather change, guests can be easily moved to a more sheltered setting. The covered patio features string lights, palm trees, bougainvillea, and open firepit seating ideal for relaxing and sipping a favorite cocktail or glass of wine.
A local food writer highly recommended our group of friends start our meal with some shared appetizers. We took his sound advice and ordered the Cheese Goddess Portabella and the Filet Tips. The portabella with stuffed with a blend of cream cheese, shredded provolone, Swiss, parmesan sour cream, sweet onions, scallions, and parsley. It definitely earned an A+ grade from all of us.
Hand cut tenderloin tips were seared and served atop a bed of rosemary and thyme mushrooms smothered in caramelized onions topped with bleu cheese crumbles and drizzled with bordelaise. It just doesn't get better than this.
The starters were so filling, I decided on a bowl of the Lobster Bisque. Along with a glass of cold and creamy Chardonnay, it was the perfect finish to the delightful beginnings. My friends praised the Duroc Pork Chop, Blackened Snapper Tacos, and Soft-Shell Crab Po Boy. Honestly, you can't go wrong with this fantastic, menu, food, and outstanding service.
3500 Ocean Drive // (772) 469-1060
If dining with a view is your thing as it is with me, then Vero Beach's Cobalt is the place to be. Open for breakfast, lunch, brunch, and dinner, the restaurant is just steps from the sand with sweeping ocean views, impressive surf action, and a lovely outdoor patio with firepits. Even the indoor dining room sports picture-perfect vistas.
We gathered our group of travelers together for breakfast on our last day in Vero Beach, and what a great way to put the icing on the cake of our dining experiences at this creative eatery.
Not being a big breakfast eater, I was looking for something light. Let me just say that the Orange Blossom Yogurt Parfait was so refreshing. Grapefruit supremes, strawberries, blueberries, and honey are topped with a crunchy house-made granola. It was a perfect choice.
My table mates oohed and aahed over Cobalt's signature breakfast item, the Crab Benedict. This rich and decadent dish consists of a toasted English muffin topped with a lump crab cake, poached egg, hollandaise sauce with a field green salad. My friend asked if we wanted a taste. Next time I'm here, I fully intend to order my own.
An unknown author once said, "There is no love sincerer than the love of food."
Guaranteed, a visit to Vero Beach will provide a whole lot of great food to fall in love with!
Visiting other destinations in Florida? Check out our other guides:
---
Which of these Vero Beach restaurants do you want to try first? Let us know in the comments section below!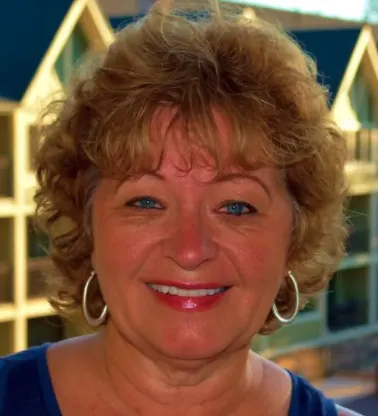 Noreen Kompanik is a Registered Nurse and San Diego-based travel writer and photographer. Over 400 of her published articles have appeared in 38 different digital and print publications. She especially loves writing about family travel, luxury travel, food, wine, coffee, history and travel writing and shares these articles on her travel website What's In Your Suitcase.