The town of Fort Myers on Florida's resplendent Gulf Coast has a wonderful and fascinating history. As settlers came to build their new lives here after the war, it became known as a "cow town," the place where cattlemen drove their herds through the streets to its port.
The beautiful coastal scenery and climate of the area was also a major draw. Two of America's greatest innovators, Thomas Edison and Henry Ford, chose Fort Myers as their winter homes. Others came to farm, run steamboat lines, build a railroad, or open general stores and other small businesses. Thanks to these early settlers and entrepreneurs with a dream, the town of Fort Myers today showcases many historic buildings, each with a story to be told. But, downtown Ft. Myers restaurants are a story for themselves.
Many of its restaurants proudly celebrate and embrace Fort Myers fascinating culture, history and heritage. That only makes visiting, exploring, and dining here an even more unique experience. Whether it's partaking in the ambience of its picturesque pier or enjoying a meal in a 70-year-old iconic diner, every visitor will find plenty of places to marry their choice of view with their favorite foods.
Visiting other destinations in Florida? Check out our other guides:
The 8 Best Downtown Ft. Myers Restaurants
2736 Edison Avenue // (239) 334-1687
Nothing warms the heart like good 'ole southern cooking. Farmer's Market is Fort Myers longest operating restaurant, serving homestyle southern eats for 70 years! When you do the math, this means they opened their doors way back in 1952.
The landmark eatery serves breakfast and lunch Monday through Friday, along with dinner every Friday and Saturday. We were here for breakfast and I need to start out with a foodie tip. The portions here are huge—you might consider sharing. If you don't, guaranteed you'll be skipping lunch. I couldn't resist the Blueberry Pancakes, literally packed with layers of fresh berries. A side of sausage patties was the perfect accompaniment.
Other entrees include classic farm-fresh egg dishes, corned beef hash, biscuits and gravy, a southern breakfast skillet, and a whole lotta other delightful breakfast staples. In addition, breakfast and lunch menus offer daily specials.
If you love history, comfort food, and delightful servers (two sisters have worked here for 55 years), Farmer's Market is the place for you.
2207 First Street // (239) 332-3673
I don't usually include chain restaurants in my foodie roundups, but the very first restaurant of this fun foodie chain was opened in Ft. Myers in 2012. Honoring carmaker Henry Ford, whose winter home sits only a mile away, the restaurant is a throwback to a 1920s service station with vintage Ford vehicles, gas pumps and other automobile fixtures. The fascinating bar is constructed from prohibition-style elements of old brick, rich wood, and a hand-hammered copper top.
In keeping with the "All-American" theme, Ford's specializes in gourmet burgers and American craft beer. Burgers of fame pay tribute to local celebrities and community heroes. Other popular American comfort food offerings are homemade meatloaf, BBQ pork ribs, macaroni and cheese, and more.
Ford's Garage is open for lunch, dinner, Sunday brunch, and a Monday through Friday happy hour.
If you're into feel-good food surrounded by American history and nostalgia, you'll love dining at Ford's Garage. No wonder it made our downtown Ft. Myers restaurants list.
1300 Hendry Street // (239) 314-3856
An oxbow is a sharp bend or twist in a river and so the name for this lovely but casual coastal eatery with Caloosahatchee River views fits like a glove. Boaters at the nearby marina can dock and walk to the restaurant for lunch, dinner or Sunday brunch. But locals or other visitors love this nautical-themed venue, as well.
Blue Point Oysters and Oxbow Smoked Chicken Wings are great shared starters. Other menu items include a variety of salads and handheld delights. I highly recommend the Berry & Goat Cheese Salad with Swiss chard, goat cheese crumbles, strawberry, blackberry, candied walnut, and a palate-pleasing maple balsamic vinaigrette. Optional chicken, mahi-mahi, shrimp, or strip steak can be added to any of Oxbow's salads.
You can't beat the stunning river and marina views as well as the yummy menu items offered here.
2122 Second Street (at Broadway) // (239) 332-2065
If you're looking for a special occasion or romantic restaurant oozing with history and charm, The Veranda is the perfect place for you and one of the best downtown Ft. Myers restaurants for that moment. Since 1978, it's been a staple for Fort Myers fine dining and consistently honored as one of the most award-winning restaurants in the area.
The Veranda is located within two absolutely beautiful turn-of-the-century Antebellum homes. Of no surprise, Southern Regional Cuisine is the mainstay of this period piece establishment. Appetizers include such deep south delights as Southern Grit Cakes and Blue Crab Cakes. Other dinner entrees include a Mixed Grill of Fresh Fish, Gulf Shrimp & Sea Scallops with Prosciutto Cream Fettuccine and a classic Chateaubriand for two.
Save some room for dessert, even if it's sharing one of Veranda's devilishly delicious desserts. Look no further than the Triple Layer Chocolate Pâté with Raspberry Coulis, a perfect finish to an unforgettable dining experience.
Along with an extensive wine list, and first-class service, The Veranda is an excellent choice for a memorable romantic evening out.
2200 Edwards Drive // (833) 918-1512
Named in honor of Dr. Ella Mae Piper, a Fort Myers' African-American medical doctor, visionary, philanthropist and entrepreneur, this corner diner is absolutely adorable. Open for breakfast, lunch, and dinner, Ella Mae's couples classic southern foods with a modern twist and a vintage throwback ambience. Here's why it's one of the best downtown Ft. Myers restaurants.
I was so impressed with the food and hospitality here, I came for breakfast and returned a few days later for lunch. Now, let's talk about their amazing food. Breakfast items include Ella Mae favorites like classic Buttermilk Biscuits & Sausage Gravy, Corned Beef Hash and Potatoes to lighter fares of Yogurt Parfaits. Their Avocado Toast is so amazing!
I am a huge fan of crab soup and Ella Mae's does not disappoint. If it's on their soup d'jour menu, don't hesitate for a moment. It's creamy, flavorful, filled with lump crab, corn, and potatoes—a soup-y heaven!
Lunch items at the diner include salads, sandwiches and robust lunch plates. My Pine Island Salad was created with mixed greens and spinach, diced mango, papaya, candied pecans, red onion, feta cheese and poppy seed dressing. I added shrimp to my order and was surprised with the six massive grilled prawns that topped the salad.
In addition to all the other factors that make this such a wonderful place to dine, prices here are very reasonable given the food quality. So, if you're into diners, top service, and really great food, Ella Mae's is a must-do. It's one of the best downtown Ft. Myers restaurants.
527 Hendry Street // (239) 334-4441
Every town needs a place to unwind and have a whole lot of fun after a busy work day. The Lucky Screw is Fort Myers'. It's a super popular place teeming with locals for lunch and dinner, and rightly so.
The casual but kitschy two-story bar has an impressive happy hour that runs daily from 4pm to 9pm. What we loved here was the quantity of tapas and shareables, ideal for a group of foodies. Our table enjoyed shared charcuterie and cheese boards. Favorite main entrees included the Shrimp Scampi and Margherita Flatbreads though other menu gems include salads, sandwiches, main entrees, and fish specials.
But don't leave too early, as each evening brings live music and very entertaining karaoke.
If you're looking for a more fun pub-like atmosphere that provides great food and quite an electric vibe, The Lucky Screw should be on your list. That's why it's on our list of the best downtown Ft. Myers restaurants.
2282 First Street // (239) 337-4999
Seafood lovers never forget their roots and coastal upbringings. The concept of Izzy's Fish & Oyster begins with memories of growing up on the shores of Cape Cod and the Islands where summers were filled with sunny days, balmy nights, sandy toes and bellies filled with the freshest New England seafood. No wonder it's one of the best downtown Ft. Myers restaurants.
Lucky for the locals and visitors alike that this delightful eatery serves up a lot of seafood. But their lobster rolls are unique to area eateries, and who doesn't love a classic New England lobster roll? They are the bomb! Served hot or cold, these delish' delights are stuffed with chunks of lobster and served with waffle fries and coleslaw.
Other lunch and dinner favorites here include daily specials, chowders, yummy starters, grilled and fried seafood sandwiches and platters. If you're a shellfish fan, you'll love happy hour with its $2 "awwww shucks" oysters.
If you're into southern seafood but hankering for a classic New England seafood twist, Izzy's is the place to celebrate the bountiful gifts of the sea.
1520 Hendry Street // (239) 337-2467
Every town needs a good pizza joint, and Fort Myers has the Downtown House of Pizza, where chefs have been creating classic pies in its open kitchen since 2005.
Diners can order a single slice or select from 14 specialty pizzas. Or choose to build your own with a myriad of ingredients. Vegetarian and vegan options are also available here. But it's not just the pizza that's good here. House of Pizza also offers hot and cold subs, calzones, strombolis, and salads.
The pizzeria is open Sunday through Tuesday from 10am to 10pm, and from Wednesday through Sunday until 2 am—to satisfy those late-night cravings.
When you're hungry for a good pizza while in Fort Myers, Downtown House of Pizza is waiting to take your order.
Downtown Ft. Myers Restaurants Wrap Up
When we travel, we eat. And how comforting it is to know that we have foodie choices like these in the historic town of Fort Myers, to get a better feel for the rich culture of this magnificent Gulf Coast treasure.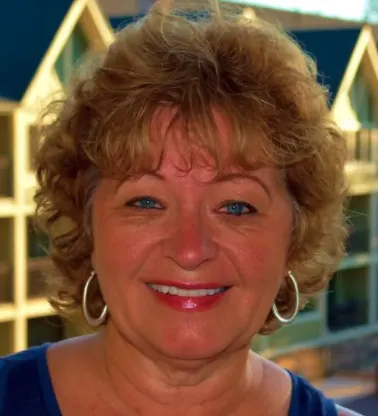 Noreen Kompanik is a Registered Nurse and San Diego-based travel writer and photographer. Over 400 of her published articles have appeared in 38 different digital and print publications. She especially loves writing about family travel, luxury travel, food, wine, coffee, history and travel writing and shares these articles on her travel website What's In Your Suitcase.