Amelia Island is the northernmost barrier island on Florida's Atlantic coast. Only 13 miles long and 2 miles wide, the charming unspoiled isle isn't as well-known as other Florida seaside destinations. But that's one of the reasons this pristine piece of paradise is so special. It's quite easy to reach, but hard to forget. And while we will be focused on Amelia Island restaurants here, there is so much more to see and do here.
This almost timeless, off-the-beaten-path destination is just 30 miles from Jacksonville, yet, it feels a world apart. Idyllic Amelia Island is a perfect mix of stunning golden-hued beaches, abundant wildlife, fascinating history, and Southern gentility. Its giant oak trees draped in Spanish moss form a forested canopy throughout the island.
The historic bayside town of Fernandina Beach dates from the post-Civil War period. This quaint hamlet boasts a 50-square-block area of gorgeous Victorian, Queen Ann, and Italianate homes with many listed on the National Register of Historic Places.
And to boot, the food here is amazing. From Southern barbeque to fresh seafood, grilled meats and farm-to-table masterpieces, Amelia Island restaurants feature some of the best cuisines the Southeast has to offer.
Not in the mood to go out to eat tonight? Click here to have Grubhub deliver directly from the best restaurants in town to your doorstep.
Visiting other destinations in Florida? Check out our other guides:
The 9 Best Amelia Island Restaurants
20 S. 5th Street // 904-432-7671
One of Amelia Island's newest restaurants to join the foodie scene is Burlingame.
Fresh, seasonally inspired, and made from scratch, the classic dishes of this popular eatery are prepared with a fun American-modern twist. Its casual but elegant setting and top-notch service make for a very pleasurable dining experience.
Crispy Skin Salmon, served with corn and mascarpone risotto, roasted red bell pepper, celery root, Piquillo purée, and crispy leeks was melt-in-your-mouth divine.
Duck Confit, prepared with Bok choy kimchi, Miso butter rice, poached egg, scallions, and pickled mushrooms with benne seeds was another winning combination.
If you are looking for a casual setting with a fine dining menu, you can't beat this Amelia Island restaurant.
22 South 3rd St. // 904-491-3322
Brunch at Leddy's Porch is quintessential Southern-style, island-inspired, comfort food at its very best. Located at the historic Florida House Inn (circa 1857), this charming venue serves guests of the inn and walk-ins.
The biscuit and cornbread basket here is truly amazing. Breakfast lovers drool over The Hoss: two fried eggs, two fluffy buttermilk biscuits, Southern fried chicken breasts, cheddar cheese, sausage gravy, and scallions. A side of cheddar grits is a must-do.
I opted for the Strawberry-Goat Cheese Salad with barrier-island fresh-caught shrimp, candied pecans finished in a roasted shallot vinaigrette—unbelievably good.
For simple, clean, Southern fare, this historic spot is one of the best places to eat on Amelia Island.
4810 First Coast Highway // 904-844-2634
A French Creole term meaning "a little something extra", Lagniappe (pronounced Lan-Yap) provides just that. Inspired by the culture and flavors of New Orleans, Charleston, and Savannah, the restaurant and its menu provide a lovely blend of traditional French Creole and Southern island influences utilizing the freshest local ingredients.
Crab Cakes are an outstanding starter.
I couldn't resist the Fresh Catch of the Day, a perfectly-prepared seafood-topped Swordfish served over a bed of cheesy risotto and tender broccolini.
Other favorites include Blackened Redfish, Oysters Bienville, Shrimp & Grits, and Blue Corn Catfish served over a Hoppin' John Carolina black-eyed peas and rice dish.
Open for lunch and dinner, Lagniappe offers multiple choices of fresh seafood, supplemented with beef, chicken, and pork dishes for the carnivores in your group. This is an excellent Amelia Island seafood restaurant, but don't overlook the meats!
614 Ash Street // 904-277-1604
The charming and graceful Addison on Amelia Island is a 14-room antebellum boutique inn located in the heart of historic downtown. Though not technically a restaurant in its own right, a stay at this bed and breakfast is worthwhile, for its healthy and tasty breakfasts are amazing.
Visitors here are treated to seasonal gourmet breakfasts that change daily. Spinach, Feta, and Tomato Frittata with Turkey Sausage Links and Toasted English Muffin can be enjoyed on Addison's delightful outdoor veranda.
Other morning delights included Fresh Berry Parfait, Blueberry Ricotta Pancakes with Warm Berry Compote and Candied Pepper Bacon, and lastly, Roasted Tomato topped with goat cheese and poached egg. Each one is artistically prepared and accompanied by top-notch service with a smile.
If you plan on staying on the island, we highly recommend this treasured Amelia Island restaurant.
39 Beach Lagoon Road // 904-261-6161
Located on the grounds of the beautiful Omni Amelia Island Plantation Resort, Verandah is fine dining in a lovely casual island setting. Their wine menu is extensive and impressive, yet reasonably priced.
Seafood reigns supreme here, though other selections like chicken and steak are available.
My crab cake appetizer with Cajun remoulade and apple slaw was one of the best I've had outside Maryland's Chesapeake Bay.
The Grouper entrée was delectably prepared with a blue crab crust, roasted mushrooms, lemon butter and served over Congaree and Penn Jupiter rice risotto. Tender, flaky, and cooked to perfection, it was melt-in-your-mouth magnificent.
But save room for dessert, as the Key Lime Mousse and Salted Chocolate & Hazelnut Tart are both incredible!
Please make sure you plan a stop at Verandah, one of Amelia Island's finest restaurants.
1 South Front Street // 904-261-2660
Brett's Waterway Cafe is the only place in town where you can dine while watching boats pass on the Amelia River, and see the sunset over the marshes. This is casual Lowcountry dining in a true feel-good, relaxing place.
Brett's ½-pound burger is renowned as the best on the island. All I can say is I didn't need a to-go box. The burger, accompanied by Brett's house-made chips was that good!
You'll find several creative land and sea meals at this Amelia Island waterfront restaurant.
109 North 3rd Street // 904-277-1515
Sometimes you crave a pizza. And when that happens, it should come from a place that masters the art of Neapolitan woodfired pizza. On Amelia Island, Arte Pizza is that place.
Pizzas, pasta, salads and more are all sustainably sourced and crafted with love at this popular eatery in the heart of Fernandina Beach's historic district. The pizza menu is substantial, so it's hard to choose just one. That's when it's the perfect time to share!
If you are looking for where to get the best pizza on Amelia Island, Arte's is it.
232 North 2nd Street // 904-775-5577
Named after a complete meal packed in a white, soft, steamed bun (bao), Wicked Bao is the place for amazingly flavorful Asian Street Food in downtown Fernandina Beach.
You name it, and it can be packed into a bao here. From fried shrimp, braised pork belly to bulgogi beef, and crispy tofu, everything works. The Bao Trio with braised pork, beef, and buttermilk fried chicken entices diners with tastes of each.
Pork and Veggie Pot Stickers, spicy Chongqing Chicken Wings, Charred Octopus, Chicken Satay and Noodles and Rice dishes are other outstanding offerings.
But save room for a Mochi dessert (rice cakes with green tea, red bean, or mango). There's no traditional table service here, but, it doesn't matter. Lines are always long to scarf up these incredible Asian delights.
If you want a taste of Asia, this is one of the best Amelia Island restaurants to eat in.
4919 1st Coast Hwy. //904-277-4503
When you're hankerin' for a good steak, Baxter's is one of the best Amelia Island restaurants – and locals confirm it! Voted "Best Steak in Town" eight years in a row, this family-owned-and-operated dining establishment is definitely doing it right.
Their green and white barnlike setting is iconic. And their Certified Angus Beef entrees are incredible. Tender, flavorful, sizzling, and cooked to perfection, my Entrecote Bretel, a 12-ounce New York Strip Sirloin finished with a brandy herb butter was to-die-for. For a small extra plate charge, a salad, potato, and vegetable can be added.
Famous New Orleans chef Paul Prudhomme said: "You don't need a silver fork to eat good food." His wisdom fits this stunningly beautiful laid-back Florida island to a T. So grab that fork, silver or otherwise, and come over to this best of Amelia Island restaurants to enjoy an out-of-this-world meal.
---
Which of these Amelia Island restaurants do you most want to try? Let us know in the comments section below!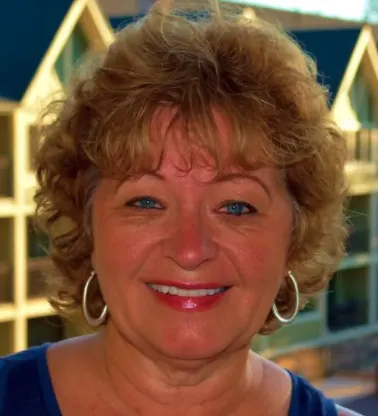 Noreen Kompanik is a Registered Nurse and San Diego-based travel writer and photographer. Over 400 of her published articles have appeared in 38 different digital and print publications. She especially loves writing about family travel, luxury travel, food, wine, coffee, history and travel writing and shares these articles on her travel website What's In Your Suitcase.