Located on California's stunning Central Coast midway between Los Angeles and San Francisco, the quaint hamlet of Cambria is an often-missed gem for visitors heading to the Big Sur. Nestled among towering pines and the shimmering waters of the Pacific, this coastal beach town is one perfect place to stay, play, and dine. And Cambria restaurants scene is sure to excite any foodie traveler!
The charming seaside village is a throwback to simpler times, with its easily walkable downtown filled with boutiques, antiques, local art and crafts, wine tasting, and a whole lot of history.
You won't find a chain store or fast-food restaurant insight, and the locals plan on keeping it that way. This is a place where life is in sync with the peaceful rhythms of the ocean–where pines meet the sea, adventure meets relaxation, and fun meets flavor.
For a small town, Cambria has an impressive foodie scene. The picturesque downtown brims with quaint bistros where foodie experiences are shaped by its local farms, ranches, fresh seafood, and talented epicurean chefs.
An eclectic assortment of eateries. from casual to fine dining. and comfort foods to contemporary California dishes can be found here. All the more reason to love this piece of California Coastal paradise.
Visiting other destinations in California? Check out our other delicious guides:
The 7 Best Restaurants in Cambria, California
4095 Burton Drive // (805) 927-5007
I've often said if there's one not-to-be-missed dining establishment in Cambria, it's Robin's Restaurant.
Located in a historic 1935 adobe house in downtown Cambria, the restaurant's spacious garden setting, rustic nooks, and warm fireplace set the perfect tone for an unforgettable dining experience.
Though both lunch and dinner are served here, we have to recommend coming for the dinner hour, when the twinkling lights and soft candlelight set a memorable and magical romantic ambiance in one of the best fine dining Cambria restaurants.
We started our lovely dinner with a shared Autumn Salad of baby beets, dried figs, goat cheese, spiced pepitas, and roasted butternut squash.
The flavors and textures melded together beautifully. Our dinner entrees, the Crispy Skuna Bay Salmon (ideally crisped) and Grass-Fed New York Strip (tender and flavorful) were both exquisite and cooked to perfection.
Make sure to save room for one of Robin's homemade desserts, though it's hard to choose, as they're all amazing.
We agreed to share a slice of carrot cake as our server explained that the portions were quite generous. Actually, it was so scrumptious, we almost wish we hadn't shared.
Regarding service, we give it an A+. Many of the staff have been with Robin's for years and they are knowledgeable, considerate, and top-notch.
2227 Main Street // (805)-927-0371
Every visitor to Cambria should dine at Linn's Restaurant and Bakery.
The Cambrian mainstay started out as a family farm fruit stand and morphed into a popular eatery on the hill that's always packed for breakfast, lunch, or dinner, and for good reason. The menu features contemporary American cuisine using fresh local ingredients, many grown on their own local farm.
Diners flock here to enjoy Linn's extensive assortment of country comfort classics like Beef Stroganoff, Meatloaf, Chicken Pot Pie, and fresh homemade soups.
We've eaten both breakfast and lunch here, and every single entrée was phenomenal, and portions are actually generous enough to share.
Our favorite breakfast choices include many of the omelet selections and eggs benedict.
A must-do for lunch is the grass-fed, Char-Broiled Heart Ranch Burger, a ½-pound patty with smoked Gouda, garlic aioli, and all the toppings on a ciabatta bun.
A side of vanilla-infused sweet potato fries with a chardonnay-lemon pepper aioli dipping sauce was the ideal accompaniment.
This is another place where desserts are simply delectable.
Our favorite hands down is the Olallieberry Pie, a blackberry-raspberry hybrid grown on Linn's farm. Make sure to ask for it warmed, with a scoop of vanilla bean ice cream on top! Guaranteed, it's impossible to find a better pie on the West Coast.
With a bakery and enticing country gift store on-site, diners can leave with their favorite cake, pie, or cookie treats, along with a large selection of homemade fruit preserves, kinds of butter, jellies, fruit sauces, decorative items, and more.
When you're looking for Cambria restaurants, don't miss this one.
788 Main Street // (805)927-4175
Open for lunch and dinner, Madeline's, located in the heart of picturesque Cambria, is known for magnificent, homemade French-inspired entrees. The charming restaurant is perfect for a girl's gathering, date night, or just a casual drop-in, though reservations are highly recommended.
Menu items include small plates, entrees, and sweet treats. Though the menu isn't extensive, it's decadently divine.
One of my favorites here was the Diver Scallops, seared to perfection, and served over a mushroom duxelles with lemon beurré blanc sauce.
My hubby swooned over his Croque Monsieur, a sandwich made of grilled ham, Gruyere cheese, and béchamel sauce, served with a side of Madeline salad, with local greens, red onions, roasted beets, Granny Smith apple, goat cheese, and hazelnuts, topped with an apple cider vinaigrette. Honestly, it's the best we've ever had.
Like any good French restaurant, the wine list is quite extensive, and the staff is amazingly helpful in matching the perfect red or white to each entrée. For those wanting to take some wine home, Madeline's wine shop has an impressive collection.
For a true taste of the continent, Madeline's is one of the best Cambria restaurants you must definitely pay a visit.
1602 Main Street // (805) 927-1600
A swanky, sweet little spot in the heart of town with only 45 seats, serving dinner only, Black Cat Bistro is a cozy eatery with candlelit tables, white linens, and a lovely fireplace.
Though it tends toward a more formal and refined bent, rest assured it is relaxed and unpretentious.
Seasonal entrees are featured here, so the menu changes according to the availability of local produce and organically raised, sustainable menu items.
For nine years in a row, the bistro has received the Wine Spectator Award of Excellence, and for good reason. Entrees at Black Cat are plated on white china, and wine is served in Austrian crystal Riedel stemware.
Menu items range from creative appetizers and salads to fish, seafood, meat, and fowl.
Though I'm a true seafood lover on every level and typically head straight for a fish entrée, a local Cambrian recommended the lamb and duck breast, and we can attest that both were magnificent.
The tender Braised Lamb Shank was prepared with currants, cinnamon, kale, and served over pearl couscous. The flavors were divine.
My hubby is a huge fan of duck, and the Maple Leaf Duck Breast served with a cherry duck and baby bok choy over a mushroom red wine barley risotto was exquisite.
2164 Center Street // (805)395-7029
A 100% gluten-free cafe featuring all-organic and sustainably sourced local fare, Hidden Kitchen was started by two best friends. One day, after stumbling down an alleyway into an overgrown courtyard, their wondrous eyes beheld a tiny kitchen nestled behind pale blue shutters. The rest is history.
Hidden Kitchen is a popular and joyful meeting place behind Slabtown Mercantile that the locals absolutely love, and visitors are fortunate enough to find (thankfully another insider tidbit from one of the residents here).
The small eatery's mantra is "Earth care, people care, and fair share," and it's all about community. Hidden Kitchen offers a simple menu big on flavor and healthy cuisine. Their immunity-boosting foods feature bioregional blue corn waffles, savory bites, seasonal smoothies, coffee, and tea.
My favorite entrée here is the fresh and tasty Morro Melt, created with organic turkey, melted Havarti cheese, caramelized onions, avocado, a special house sauce, with microgreens. Accompanied with a cool summer peach tea, it's a perfect combination.
7200 Moonstone Beach Drive // (805) 927-4648
Snuggled along the majestic shores of Moonstone Beach, Oceanpoint Ranch is a 1950s rustic but chic ranch-inspired property that's been beautifully renovated.
The inn's Canteen Restaurant serves up mouthwatering made-to-order breakfasts and delectable home-style dinner favorites.
It's also a perfect place to create build-your-own picnic lunch baskets for a memorable "Picnic by the Sea" experience. Even visitors not staying at the ranch can come into its camp-like setting for the food and picnic orders.
Breakfast here was a light, fresh way to start the day with one of my favorite Greek dishes– creamy Greek yogurt with fresh berries, and homemade granola topped with orange blossom honey.
Their bagel with smoked Steelhead trout, chive cream cheese, red onion, sliced tomato, and caper berries over an everything bagel was lip-smacking good.
The dinner menu consists of small plates, greens, and main entrees.
As we were staying at the ranch, we ordered the tender citrus-brined half roasted chicken served with roasted butternut squash and bacon braised greens. A side of smoked Gouda mac and cheese and the must-do Jalapeño sweet cornbread was a perfect meal.
We shared on our picturesque patio room with a lovely bottle of local Chardonnay from the nearby Heart Ranch Winery.
Darkness brings on added delights as patrons can purchase S'mores packages and retire to the many firepits in Oceanpoint Ranch's adjacent Moonstone Corral. For a unique dining experience, this one's a winner among Cambria restaurants.
6210 Moonstone Beach Drive // (805)-927-4514
For over 30 years, Sea Chest Oyster Bar & Restaurant has been serving fresh seafood dishes in a picture-perfect setting directly across from Cambria's beautiful Moonstone Beach.
The popular eatery, reminiscent of a quaint New England seaside cottage, does not accept reservations. Patrons should plan to go early, or dine on a weeknight, as this restaurant is highly frequented, especially in the summer. Even an hour's wait on the weekend is worth it, however, as the food here is so amazing. But no worries, as the seafood restaurant has a lovely outdoor wine bar waiting area with a patio fire pit.
A chalkboard lists the seasonal fresh fish selections, but standard fares include much-loved items like Oysters Rockefeller, Steamed Clams, and fresh New Zealand Mussels, House Cioppino, Local Morro Bay Oysters, and Panko Crusted Calamari Steak.
Not sure what to order? Neither did we as everything looked tantalizing. With an oyster bar and extensive appetizer list, we decided on a sampler platter of fresh oysters, Oysters Rockefeller, mussels, and steamed clams. And yes, it was really, really good!
The restaurant features California wines with an emphasis on the best of the Central Coast that pair perfectly with these fresh treasures from the sea.
English writer Virginia Woolf once said, "One cannot think well, love well, sleep well if one has not dined well." Dining in Cambria restaurants certainly provided the "dining well" experience.
---
Which of these Cambria restaurants do you most want to try? Let us know in the comments section below!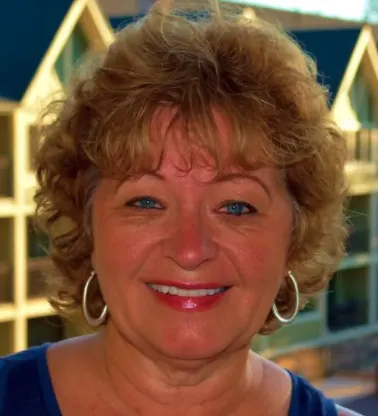 Noreen Kompanik is a Registered Nurse and San Diego-based travel writer and photographer. Over 400 of her published articles have appeared in 38 different digital and print publications. She especially loves writing about family travel, luxury travel, food, wine, coffee, history and travel writing and shares these articles on her travel website What's In Your Suitcase.