The Tampa Bay region, with a population of 3 million, is a diverse blend of cultures and culinary styles. Cuban, Spanish, German, and Italian immigrants brought their cultures and cuisines to Tampa, and made history in the process.
Today, descendants of these hard-working immigrants carry on culinary traditions passed down through generations. Nowhere is this more visible than in the Cuban community. Anyone can put together a Cuban-style sandwich, but if you want the genuine experience, Tampa has multiple options for this and other Cuban specialties.
Below are five of the best spots to get your fill of authentic Cuban food in Tampa. And if you're open to it, a lesson in culture and history is on your plate.
The Best Cuban Food in Tampa, FL
2117 E. 7th Ave., Tampa, FL 33605 // +18132484961
Stepping into the Columbia Restaurant in historic Ybor City is like walking into the middle of a century-plus-old story that is still ongoing. The first thing that hits you is the intoxicating aroma of layers of fresh bread, seafood, a bit of sweetness, and something hard to pinpoint. If there's a heaven, this is how it would smell.
The Columbia is Florida's oldest restaurant, consumes an entire city block, and boasts 15 separate and distinct dining rooms, It's famous for its delectable Cuban food in Tampa, excellent service, as well as one of the largest Spanish wine collections in the world. And the restaurant has prestigious awards to prove it.
The story began when a Spanish-Cuban immigrant named Casimiro Hernandez, Sr., arrived in Tampa, with four young sons and high hopes of a better life. Casimiro's dreams came to fruition on December 17th, 1903, when he helped open the Columbia Saloon.
Two years later, the saloon became the Columbia Restaurant, and the rest is a history of steady growth, adherence to tradition, and unwavering commitment to quality.
Today, the Gonzmart family, the fourth generation of Casimiro's descendants, operates the Columbia and six other successful Tampa restaurants.
Columbia's menu is varied without being overwhelming. An excellent place to start is Columbia's Original "1905" Salad®, which comes as a main or side dish and it is the perfect way to explore the Cuban food in Tampa.
This outstanding salad is tossed fresh at your table and contains iceberg lettuce, julienned baked ham, Swiss cheese, tomato, olives, grated Romano cheese, Lea & Perrins® Worcestershire sauce, and a garlic dressing so tasty, you'll want to take a bottle home with you.
If you're with a friend, consider ordering a 1905 Salad and a colossal Original Cuban Sandwich to share. The sandwich is a true flavor bomb, and the Cuban bread is still soft and chewy inside, even when pressed.
The sandwich was created in the 1890s for the Ybor City cigar factory workers and was called "Mixto." As immigrants from different countries arrived, they added their own contribution to the original 1915 Cuban Sandwich, still served at Columbia today.
Spanish immigrants brought fine ham, Sicilians Genoa salami, Cubans mojo-marinated roast pork, and Germans and Jews brought Swiss cheese, pickle, and mustard. Layer all those international goodies on freshly baked Tampa Cuban bread, press it, and you have something truly special.
If you have room for dessert, try sharing some Bread Pudding. Columbia's version is made with quality white chocolate, day-old Cuban bread, milk, eggs, and topped with rich Bacardi rum sauce. The crusty exterior and soft moist center make a superb combination of flavors and textures.
In the evening, Columbia is open for dinner, or you can treat yourself to dinner and a Flamenco dance show in the El Siboney Dining Room, which became part of the restaurant in 1959.
Besides the delicious Cuban food in Tampa, be sure to peek into some of Columbia's other dining rooms. You'll see ornate chandeliers, stunning colored tiles, and some of the individually commissioned paintings of each of the 115 scenes in Cervantes' Don Quixote. The Red Room is especially attractive with its dramatic red velvet wallpaper.
Despite Columbia's 52,000 square footage and capacity of up to 1,700 diners, its popularity makes reservations a necessity. If you are looking for authentic Cuban food in Tampa, this is the right place for you.
Note: The family also owns and operates two other Tampa Columbia cafés—Riverwalk and Airport—and restaurants in Sarasota, St. Augustine, Clearwater, and Orlando.
2512 N. 15th Street // +18132481531
La Segunda has been baking authentic Cuban bread since 1915, and currently produces approximately 18,000 loaves per day.
Where does all that bread go? For one thing, La Segunda produces all the Cuban bread served at the Columbia and the six other restaurants owned by the Gonzmart family. Also, the bakery ships all across the country. Many Publix supermarkets carry La Segunda's bread. And of course, they sell to their loyal Tampa fans.
Juan Morés, a native of Spain's Catalan region, was a soldier in the Spanish-American War. While in Cuba, he discovered a traditional recipe for Cuban bread. Juan carried it, along with his dream of a brighter future, to Ybor City.
As World War I began to ravage Europe, Juan joined a group of fellow bakers to open three bakeries. La Segunda was the only business to survive. Today, the building is one of Ybor City's landmarks that represents the Cuban-American era.
The fourth generation of Juan's family now keeps a soldier's dream alive by artfully producing handmade Cuban bread according to family traditions that date back to the early 1900s.
Before each 18- and 36-inch loaf is put in the oven, bakers place a moist freshly cut palmetto leaf along the top. This helps keep the interior moist and creates the split that runs down the middle. The palmetto leaf is edible, and is left on the loaf for patrons to do with as they please.
The palmetto leaf is a sure sign that you have just purchased an authentic loaf of Cuban bread. La Segunda is one of a small number of bakeries to continue this labor-intensive tradition.
Along with its famous authentic Cuban bread, La Segunda offers breakfast items, sandwiches, salads, a variety of pastries and cookies and other Cuban food in Tampa. Try the Ybor's Muffaletta: a flavor-packed combination of olive spread, Provolone cheese, Genoa Salami, smoked ham, Mortadella, and Capicola, layered on Cuban bread.
Satisfy your sweet tooth with a guava turnover comprised of multiple layers of buttery golden pastry filled with tangy guava. You can also opt for a guava turnover with cheese in the filling or one filled with creamy coconut.
Note: La Segunda also has locations in South Tampa and St. Petersburg.
1910 N Ola Ave, Tampa, FL 33602
Hemingway's is a cozy, casual spot for flavorful Cuban food in Tampa. Located on Tampa's Riverwalk at the Armature Works complex, this foodie find offers an impressive menu and friendly service here.
Start with some refreshing blackberry, mango, or peach sangria, then sit back and peruse the menu.
The Croquetas, with ham, cheddar, and aged asiago, are reminiscent of the tasty tapas you'll find in Spain. Crispy on the outside with a molten interior, you need to bite into these with care.
Or dig into a plate of Cuban Salchipapa: shredded pork, chicharrones, melted cheese, chopped avocado, crispy onions, aioli duo, and fresh chopped cilantro, piled on a bed of yucca fries. This is one hardy-hot mess that's great for sharing.
If it's a sandwich you're craving, there's always the classic Cuban. Or you can kick it up a notch with the El Ultimo, a steak sandwich on steroids. Layered thinly sliced palomilla steak, caramelized onions, crisp potato strings, melted cheese, and cilantro, dressed with garlic aioli and served on toasted Cuban bread will have you considering a nap, if you manage to finish it.
Hemingway's has plenty of options for vegetarians, as well. The flavorful Black Bean Burger is topped with spicy aioli, Cuban coleslaw, heirloom tomatoes, and is served on a sweet egg bun. Or you can enjoy a bowl layered with beans, cheese, plantains, and other meatless goodies.
For dessert, indulge in the moistly decadent Tres Leches, adorned with house-made Chantilly cream. Or share an order of Yuca Churros with cinnamon milk sauce for dipping; Hemingway's coffee or fruit tea makes a fine accompaniment for either choice.
516 S Howard Ave // +18132130100
If you're looking for exciting Cuban food in Tampa with an emphasis on healthful eating, you'll appreciate Luv Child's approach to preparing Cuban and Latino cuisine. Located in Tampa's eclectic SoHo district, This popular bar serves up creative cocktails and mouthwatering dishes to satisfy any appetite or level of thirst.
Luv Child isn't merely a bar, though. It's a gathering place, an all-day coffee bar, and a relaxing cocktail lounge. Kick back with a classic Mojito, refreshing Mimosa, or sweet strawberry margarita. If you prefer something non-alcoholic, you can go for a strong espresso or cold juice.
If salad is on your mind, try the Kale and Shaved Brussels, with grape tomatoes, plantain croutons, parmesan and tossed with lime caesar dressing.
For an appetizer, the Totopo Chips served with LUV Sauce, poblano queso, and salsa is an excellent choice. Ideal for sharing are the Croquetas de Pollo with tomato broth or garlic aioli, or Yucca Fries with green mojo vinaigrette and purple olive sauce.
Platos are beds of grains, legumes, and/or vegetables, topped with a protein of your choice. For example, the foundation for Rojo is tomato cauliflower rice, black beans, mojo plantains, and tomato broth, one of a number of satisfying gluten-free options.
Vegan options are available, including vegan chorizo that can serve as a protein in entrees. Luv Child also offers a selection of sandwiches, burritos, and tacos that include vegetarian-friendly fillings.
Luv Child is where you can take your time enjoying happy hour and/or a tasty meal. The decor invites relaxation and conversation with exotic plants, murals by local artists, and cheerful colors. The background music is a mix of 70s and 80s tunes that won't deafen you for the next week.
Whether you choose to sit indoors or take advantage of Luv Child's outdoor seating, this people and dog-friendly spot will put a smile on your face.
3248 W Columbus Dr // +18138799704
La Teresita is known for outstanding traditional Cuban food in Tampa, reasonable prices, and generous portions. Centrally located in a Spanish neighborhood, minutes from Tampa International Airport, Raymond James Stadium, and International Plaza, this family-owned eatery is a true gem.
La Teresita's story began as a study of courage and faith. In 1962, Maximino and Coralia Capdevila along with their young sons, found themselves on a Freedom Flight from Cuba to Miami, fleeing Fidel Castro and communism. The family eventually settled in Tampa.
The Capdevilas didn't speak any English and had no resources. What they did have was a strong work ethic and an unshakable belief that hard work would eventually bring them the American dream.
Work they did, until 1972, when the Capdevilas were able to buy their first business, La Teresita Grocery. And then they worked even harder, growing the small grocery store into a supermarket.
Expansion continued, adding a fish and meat market and a coffee and sandwich shop with a steadily growing customer base. Soon, the restaurant outgrew its space, and the family bought the gas station across the street.
Today, the gas station the Capdevilas renovated, along with the extension they added when they purchased an adjoining property, is the La Teresita the locals and visitors have come to love.
La Teresita serves various styles of chicken, pork, and shrimp that are familiar and comfortable. But you're there for the traditional Cuban food in Tampa. Right? So, try the Ropa Vieja, a dish made with shredded beef. The name means old clothes, and is a tasty reminder that it may be time to clean out your closet.
Enjoy a crusty, juicy Cuban sandwich, a bowl of hot and hardy garbanzo bean or black bean soup, or a plate of slow-cooked ox tails in a savory sauce.
La Teresita's menu is extensive and offers an impressive choice of vegetarian-friendly and vegan options. A plate of black beans and sweet plantains is a beautiful balance of flavors that will fill you up as nicely as any meat dish.
Daily lunch and dinner specials are offered on a rotation, so if you fall in love with a particular dish, you know on which day of the week to show up. The tender, flavorful roast pork is a favorite, and you can come in any day of the week to enjoy it.
Other popular dishes include Fried Pork Chunks, fall-apart Pot Roast, and Pigs Feet, if that strikes your fancy.
La Teresita also prepares a wide variety of steaks, including Breaded Steak and other familiar varieties of cuts and cooking methods, offering one of the best Cuban food in Tampa.
If you crave seafood, try Rice with Squid Chunks, chewy squid that makes you feel like you're sitting on the beach. And the Shrimp in Garlic Sauce is always a good bet.
Traditional yellow rice, fried ripe or green plantains, fried yucca, corn tamales, and fried plantain chips are a few of the sides from which you can choose as an accompaniment.
For dessert, try the creamy Sweet Rice Pudding, or the simple but classy Cream Cheese Flan. You might enjoy a frosty tropical fruit shake on a hot Tampa day. La Teresita also stocks a variety of domestic and imported beers.
La Teresita is a friendly and comfortable spot for a full meal or hardy snack. There's plenty of seating for cozy couples, groups of friends, or large gatherings that can party in the upstairs banquet hall.
Disclaimer: Our visit to Tampa was generously hosted by Visit Tampa Bay, however, all opinions are entirely my own.
Visiting other destinations in Florida? Check out our other guides: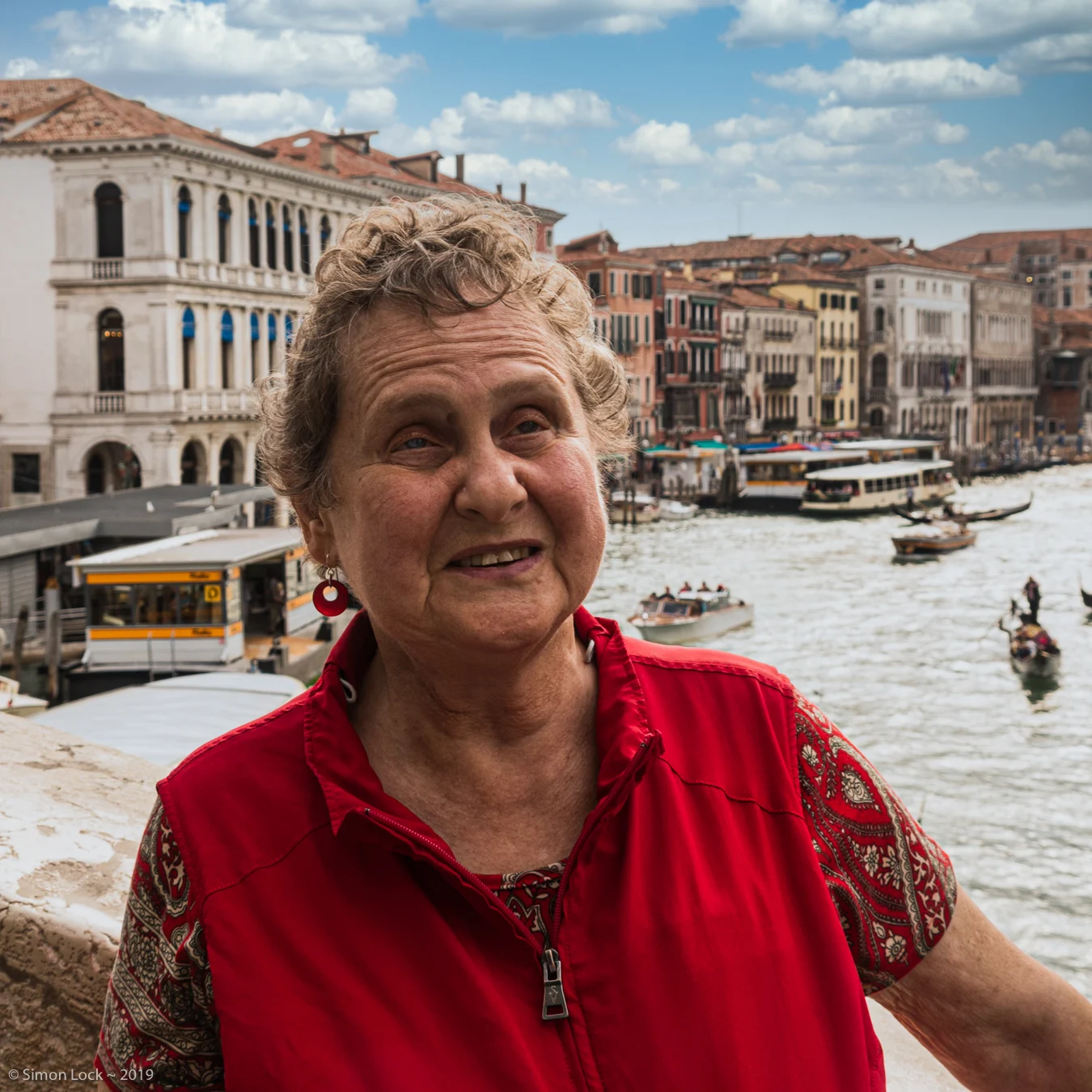 Penny Zibula is a freelance travel writer based in Greenville, South Carolina. She has always had a passion for travel, writing, and learning. With her husband/photographer, Simon Lock, and her guide dog, she travels the world focused on creating content of interest to serious travelers, armchair travelers, boomer travelers, and travelers with disabilities. She shares her experiences through her blog http://www.sixlegswilltravel.com