The dynamic city of Tampa is a study in contradictions. It is vibrant, yet laid back, bound to its extraordinary past, yet undeniably modern. Tampa draws you in with its rich history, a wide range of activities, and outstanding food scene.
So, after sleeping in following a fun-filled day of visiting attractions, a relaxing brunch is the perfect juice to get your battery recharged for another day of exploring best brunches in Tampa. The options are endless, so to help you choose, here are seven of the best restaurants to enjoy your time and explore some of Tampa's most mouth-watering morning creations.
The Best Brunches in Tampa
1601 W. Swann Avenue, Tampa, FL 33606 // +18133081925
Goody Goody was born in 1925 as one of America's first drive-in restaurants, and died in 2005. It was resurrected in 2014 by Richard Gonzmart, fourth generation Co-Owner and President of the Gonzmart Family of Restaurants. He was passionate about reviving the name and character of a local icon, strongly believing Goody Goody played an important role in forming Tampa's identity.
Located in historic Hyde Park Village, within close proximity to the original Goody Goody, today's version has the look, feel, decorations, and menu of an old-style diner where everyone feels at home. From the original sign, which the new owners managed to retrieve, to the homey interior with its counter, stools, booths, tables, and colorful tiled floor, Goody Goody takes you back to a simpler time.
The menu is as uncomplicated and unpretentious as the restaurant itself. The food is comfortably familiar, freshly prepared, with an emphasis on quality and value. Goody Goody serves breakfast all day, so your relaxing brunch can take place any time.
The restaurant also serves classic burgers, hot dogs, and sandwiches. You'll also find a small selection of beers and wines to complement your meal and create a memorable experience with one of the best brunches in Tampa.
If your stomach feels like the Grand Canyon, you might be able to devour an entire 12-inch sweet potato pancake. This gluten-free creation arrives with crispy edges hanging off the sides of the plate. It is fluffy on the inside with a subtle but definite taste of pumpkin spice. If you manage to finish this behemoth of a pancake, you will be in very select company. Or you could go for the OMG French Toast, served with cracker maple syrup or Bananas Foster syrup, and butter.
Goody Goody has a way with all the standard egg dishes, especially when it comes to their perfectly prepared omelettes. If you like a bit of heat, try The Tampa Omelette, a Western Omelette on steroids with bacon, jalapeño, onion, red pepper, cheddar and home fries. Another excellent choice is The Kitchen Sink Omelette with bacon, pork sausage, tomato, spinach, onion, mushrooms, potatoes, and cheddar.
Wash your food down with one of a variety of beverages, but if you want to try something traditional, dip some Cuban bread into a cup of café con leché. You won't regret it. And of course, since brunch wouldn't be brunch without dessert, treat yourself to one of Goody Goody's famous pies.
The luscious butterscotch pie is every sweet tooth's dream come true. A thick crust filled with silky butterscotch cream, and topped with pillowy meringue is hard to resist. But if you really, really can't eat another bite, you can always drop in later for your pie fix. Goody Goody also serves up banana, chocolate, and coconut cream pies, as well as a different pie special every month.
Note: Goody Goody has a second restaurant located in the Southwest airside at Tampa International Airport.
420 West Kennedy Boulevard, Tampa, Florida 33606 // +18132530222
Located near the University of Tampa in one of the city's many historic buildings, Oxford Exchange is more than a restaurant. It's an experience you assemble to your liking with your choice of classy components. Among the options are a bookstore, a shop selling gifts and décor items, a coffee/tea shop, a champagne bar, and of course, the restaurant itself.
Oxford Exchange is not only a popular haunt for both locals and visitors, it has garnered national recognition from Food Network Magazine, which named it the Most "Instagrammable" Restaurant in Florida. And Architectural Digest named Oxford Exchange among the 50 Most Beautiful Independent Stores in the United States. Even if a satisfying brunch is your ultimate goal, all kinds of little surprises await you. So, take some time to look around and take in your surroundings..
Every weekend Oxford Exchange serves brunch from 9:00 a.m. to 5:00 p.m., but if you're an early bird, you can enjoy a brunch-size breakfast on any weekday from 7:30 a.m.. You can choose to sit in the dining room with an open kitchen, where you are surrounded by art, or opt for the bright natural light and decorative vegetation in the conservatory, complete with a retractable glass roof.
You can go for something fairly simple like a Smoked Salmon everything bagel with chive crème, pickled red onion, and fennel salad, or an elegant creation such as Kale Scramble, featuring a heart-healthy combo of egg whites, kale, sweet potato, roasted peppers, scallion, feta, and toast.
Then there are the kicked-up Breakfast Tacos loaded down with chorizo, 2 eggs, manchego, jalapeño pico de gallo, cumin aioli, and micro greens on flour tortillas. The dish is served with a mound of addictive crispy potatoes that are hard to stop eating, even when you're full.
For something on the sweet side, try the Blueberry Buttermilk Pancakes with orange mascarpone cream, warm maple syrup, and toasted walnuts, or griddled chocolate chip pound cake with sweet raspberry mascarpone. Several small plates, such as the Avocado Toast with mashed avocado, roasted grape tomato, micro arugula, and pumpkin seeds, or Deviled Egg with smoked gouda, crispy bacon, pickled chile, and chives are also available for brunch.
If you miss breakfast during the week, you can still satisfy your hunger with an impressive selection of burgers, sandwiches, salads, and small plates until 5:00 PM. Or treat yourself to a traditional afternoon tea any Sunday from 3:00 p.m. to 5:00 p.m.
1207 South Howard Avenue, Tampa, FL 33606 // +18139998726
Located in the Epicurean Hotel, Elevage has one entire wall of large windows welcoming in a generous amount of natural light. It is a comfortable place to enjoy breakfast, lunch, dinner, and weekend brunch. The service is friendly, the food excellent, and although the menu isn't enormous, you can count on seasonal freshness and familiar foods with a creative international twist. The fact that Elevage's executive chef is a James Beard semifinalist doesn't hurt either.
You can go for a light brunch with The Continental consisting of yogurt, seasonal fruit, Epic Bread, oatmeal, or smoked salmon toast with everything; cream cheese, lemon, brined onion, capers, and seasonal sprouts. If you're in the mood for something that will stick to your ribs for the rest of the day, try the omelette, the Baked French Toast, or the Classic Breakfast that gives you two eggs, breakfast potatoes, a choice of meat, and toast. This is my favourite place for one of the best brunches in Tampa and one of the best experiences.
Want to up your brunch game? Go for the Steak and Eggs, a platter of steak tips, two eggs, chimichurri, and roasted potatoes. The Eggs Benedict gives you Italian sliced prosciutto in place of the standard Canadian bacon, while the Huevos Rancherox will fill you up with two sunny side-up eggs, black beans, avocado, red onion, cotija cheese, salsa roja, salsa verde, and corn tortillas. Menu items change according to the seasons, so be prepared for some pleasant surprises.
1910 N Ola Ave, Tampa, FL 33602 // +18137731901
Oak & Ola is what happened when a group of close like-minded friends, whose love of food and years of experience as restaurateurs, pooled their talents and resources to establish a local independent EuroAmerican restaurant. They located it in historic Armature Works in North Tampa Heights, where their patrons could enjoy the stunning skyline and river views while dining on outstanding dishes thoughtfully created by James Beard Award-Winning Chef, Anne Kearney.
In the same way the cream rises to the top, Oak & Ola quickly became a favorite among locals and visitors alike. The restaurant ranked second on USA Today's 10 Best Tampa Restaurants, with one of the best brunches in Tampa and its popularity continues to grow. Fresh, locally and regionally sourced ingredients that change with the seasons, creative cocktails, and artfully presented food and beverages are what Oak & Ola diners have come to expect.
Oak & Ola is open for lunch and dinner throughout the week, but on Saturday and Sunday, you can take your time over a fabulous brunch between 10:00 a.m. and 4:00 p.m. Choose from classics like frittatas, three-egg omelettes, and steak and eggs. You might want to be a little adventurous with Chorizo Gravy & Cornbread Basqué Benedict, or the Charred Brussel Sprouts with dijon cream, local honey, pickled red onion, Parmigiano-Reggiano, and chive.
If you're craving a sandwich, burger, or pizza, you can have that, as well. And you can always order a couple of eggs on the side to give it that brunchy feel and enjoy one of the best brunches in Tampa.
601 S Harbour Island Blvd. #107. Tampa, FL 33602 // +18136053333
Whether there's a game on or not, brunch at American Social Bar & Kitchen, a luxury sports bar located on Harbour Island, is bound to be a delightfully unique experience. This 15,000-square-foot waterfront destination offers four full-service bars, a raw bar, an intimate dining room with indoor and outdoor VIP bars, as well as private event space.
Add to all that a magnificent view of the Tampa skyline across the Garrison Channel, extensive food and drink menus, and a friendly, relaxed atmosphere, and you may not want to leave.
If it's a hardy brunch you're after, try one of American Social's brunch plates. If you want one of the best brunches in Tampa, you can't go wrong with the Smoked Salmon Benedict with two poached eggs, hollandaise, fried potato cake, fresh spinach, and petite salad. Or you might go for an omelette with your choice of chorizo and goat cheese or spinach and feta. The omelettes are served with petite salad or Busted Potatoes.
If you're with a group, you might want to dig into a couple of shareables such as Buffalo Chicken Fries, a mound of pulled Buffalo Chicken, blue cheese crumbles, jalapeños, green onions, fries, and ranch dressing, or a platter of marinated roasted chicken wings, tossed in Signature Buffalo or Kansas City style BBQ sauce. Wash it all down with a regular or specialty coffee, and you're set for the rest of the day.
American Social carries an impressive selection of craft beers, including IPAs, stouts, lagers, and hard ciders. You can also choose from over a dozen signature cocktails and a varied assortment of wines. Enjoy a traditional Bloody Mary, or get an added caffeine boost from the Moka-Spresso Martini, a decadent concoction of Grey Goose, Tempus Fugit Crème de Moka, and Owen's Nitro-Infused espresso, topped with shaved chocolate.
Note: Harbor Island is the largest of American Social's four Florida locations. You can also find them in Miami, Fort Lauderdale, and Orlando.
2223 N. West Shore Blvd. B207, Tampa, FL 33607 // +18135359955
Whiskey Cake, located in the International Plaza and Bay Street complex, is where fancy and down home meet, mesh perfectly, and live happily ever after. If you're in the mood for something comfortably familiar with a touch of an undefinable secret sauce, then this is where you'll want to enjoy one of your best brunches in Tampa.
You can choose to dine at communal tables, in a booth, on a comfy sofa, or even in a rocking chair. You can dine indoors, or on the porch next to the fireplace. Wherever you decide to park your posterior, you'll be bulking up your belly with some seriously good eats.
With restaurants in Florida, Texas, and Oklahoma, you have a number of options for finding hardy made-from-scratch, locally sourced food if you're headed West. Whiskey Cake uses slow-cooking methods on its live-wood grills, smokers, and spits, so you know it's going to be full of flavor. All this is worth keeping in mind once you've sampled what the best brunches in Tampa have to offer.
Order up a cocktail, or a freshly juiced Jessica Wabbit made with mint, carrot juice, lime, pineapple, pineapple-ginger syrup, and Fever-Tree ginger beer. Then sit back and peruse your menu choices.
You might be in the mood for the Farmhouse Benedict with pulled pork, wilted local field greens, poached eggs, basil-brushed English muffin, smoked tomato hollandaise, and micro basil. But the Carrot Cake Pancake Stack topped with lavender-cream cheese icing, spiced pecans, sorghum whipped butter, and vanilla spiked maple syrup may be calling your name.
Then there's Chicken & Waffle, a malted waffle, crispy chicken tenders, sunny-side-up eggs, maple syrup, and house country gravy. Fortunately, you have plenty of time to decide.
If you want one of your best brunches in Tampa, you can also choose from a selection of creatively constructed and named sandwiches and sides, then ease into some French press coffee and dessert for the grand finale. Treat yourself to a slice of Whiskey Cake, a sticky toffee cake topped with bourbon anglaise, spiced pecans, and house-made vanilla whipped cream.
603 Channelside Dr, Tampa, FL 33602 // +18132237999
If you're planning a special treat for a loved one, your family, a group of friends, or yourself—come on now, you know you deserve it—booking the ultimate weekend Yacht Starship brunch cruise will immediately earn you hero status. There's no better place to relax and unwind than on the water, taking in skyline views of Downtown Tampa, while you graze the brunch buffet and sip $10 bottomless mimosas.
The buffet menu is subject to change, but you can probably count on finding a selection of salads, cheeses, and breakfast pastries. Biscuits and gravy, scrambled eggs, and peel-and-eat shrimp are also a fairly safe bet.
If you're lucky, the buffet may offer Creole Pasta, a dish of baked penne with andouille, bell peppers, onion, celery, and fire-roasted tomato in a Cajun cream sauce topped with cheddar and Monterey Jack cheeses. And if you're really lucky, you might find the over-the-top French Toast Casserole, consisting of baked layers of French Toast in custard with assorted toppings, such as Bananas Foster, pecan caramel, and maple syrup.
Whatever your brunch buffet may hold in store, remember, everything tastes better outdoors, and especially on the water. This is absolutely one of the places for the best brunches in Tampa.
Note: Your two-hour brunch cruise includes a live DJ and dancing on the top deck after brunch.
Best Brunches in Tampa Wrap-up
Tampa's food scene is constantly growing and becoming more innovative. There will always be the traditional favorites amicably co-existing with new additions to the city's dining options. So, if you are looking for the best brunches in Tampa, you can find anything that strikes your fancy, from the classic two eggs any style to dishes that make you feel as if you just stepped into a European or Asian eatery without the hassle of flying. Brunch nirvana awaits you in Tampa.
Disclaimer: Our visit to Tampa was generously hosted by Visit Tampa, however, all opinions are entirely my own.
Visiting other destinations in Florida? Check out our other guides: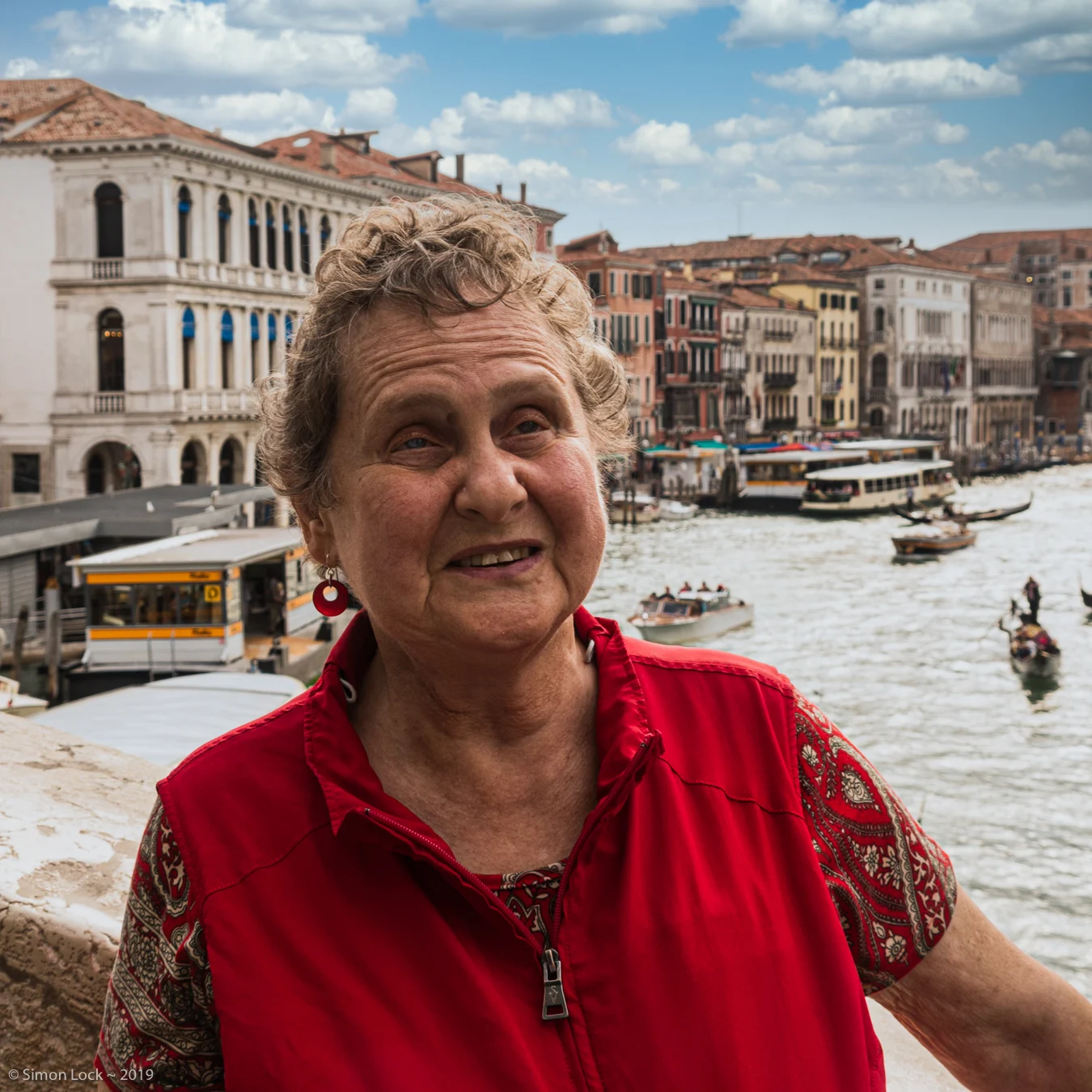 Penny Zibula is a freelance travel writer based in Greenville, South Carolina. She has always had a passion for travel, writing, and learning. With her husband/photographer, Simon Lock, and her guide dog, she travels the world focused on creating content of interest to serious travelers, armchair travelers, boomer travelers, and travelers with disabilities. She shares her experiences through her blog http://www.sixlegswilltravel.com