Are you visiting Bar Harbor for your vacation? Here are the best things to do in Bar Harbor Maine, for a day trip or weekend getaway. With historic charm, a beautiful coastline, great restaurants, wedding venues, and more, it's no wonder this is one of the favorite tourist destinations on the east coast!
Visiting Bar Harbor? Check out our other delicious guides:
7 Best Things To Do In Bar Harbor Maine
Jordan Pond is one of the most beautiful lakes in Maine, surrounded by forests and dunes. It's a haven for wildlife, and the shores abound with birds, deer, and other animals. To explore the island, I advise you to take a short hike on the historic trail that dates back 2,000 years to a time when Native Americans carried their goods on a 2000-year old Portage route.
Water is so pure it's worth bottling, Jordan Pond is the crown jewel of 100% natural spring water. Refreshing on its own, it's the perfect place to recharge your senses.
Ice fishing, kayaking, canoeing, hiking the trails, picnicking, and fishing are popular activities here. While watching the sunset over Maine's highest mountain, Mt. Desert Island, souvenir hunting at nearby villages, or strolling downtown, Bar Harbor will reveal many things to indulge in, including one of the world's greatest delicacies—the lobster roll.
This lake is gorgeous, and the views are amazing. Breathe in the fresh air and see nothing but water and trees, then try paddling around in a canoe or kayak.
The scenery here is totally worth it, as all of Bar Harbor has a special feel to it. Many return year after year with family and friends to experience this hidden gem!
The Schoodic Peninsula is a scenic destination in the eastern domain of Acadia National Park and offers some of the most magnificent sights to be found anywhere. The park's only road, Schoodic Drive, connects the peninsula to the towering granite headlands of The Seawall, two miles of coastline packed with marine life.
When I visited the Peninsula, I rented a bike and took a ride along the oceanfront, and discovered astounding views of Ocean Point in Grand Harbor. Then, I went to the Schoodic peninsula to feast my eyes on granite cliffs, towering pines, and secluded beaches. The Inn at S'port is an ideal place to unwind after a day of playing in the water and hiking the trails―with hot tubs close by to warm up.
For more challenging hikes, you'll want to visit the Great Head Trail (2.2 miles), which has some steep ascents and a ladder, or the Hunt Trail (0.6 miles) for spectacular views of Bar Harbor and Frenchman Bay.
35 Cottage St // +1 207-288-0829
Experience a restored Bar Harbor classic. The Criterion Theater is a historic art deco masterpiece with original hand-carved seats, state-of-the-art Sound and Projection equipment, and a custom-built C.B. Fisk Cinema Pipe Organ with original Wurlitzer components.
Featuring a one-of-a-kind sloped orchestra seating layout, the theater boasts state-of-the-art sound and lighting systems. The Criterion is a nexus for talented artists, musicians, and filmmakers alike, making it the perfect venue for performances, concerts, and film festivals. Whether you're interested in jazz music or educating yourself about the environment, you'll find plenty of interesting offerings at the theater and in the Bar Harbor area.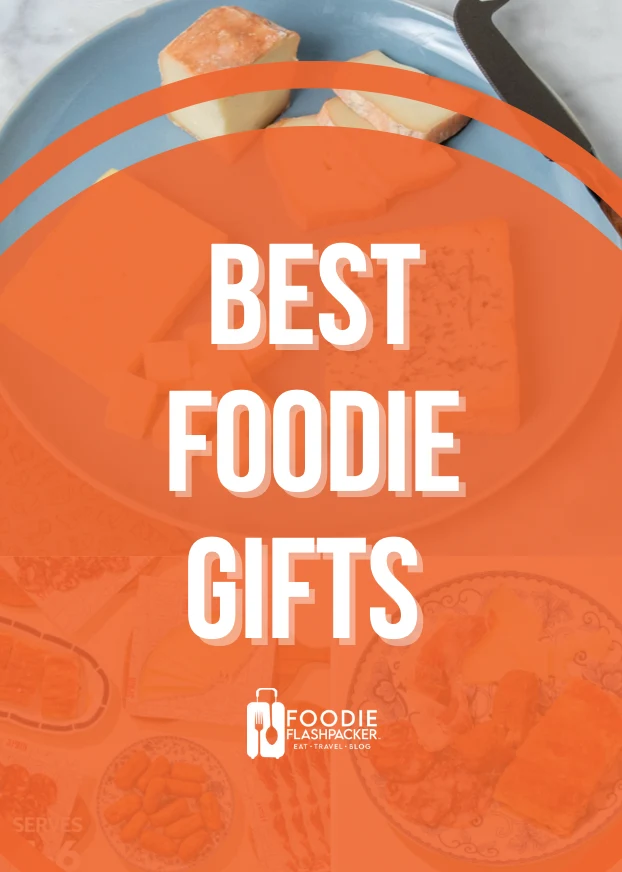 Are you a real foodie? I've compiled a list of the best foodie gifts you can get for yourself and your closest ones. Cheese, meat and sweets subscriptions, and some classic must-have foodie gadgets.
This historic movie theater has been reborn as a hub of activity in downtown Bar Harbor. If you are looking for memorable things to do in Bar Harbor Maine, head to this scenic venue to soak in one of its acclaimed performances. Do not hesitate to spend a couple of dollars for a show; either a musical or an act. It is totally worth it.
The stunning beauty of Acadia National Park is unmatched. With diverse wildlife, majestic shorelines, and breathtaking views of nearby islands, Acadia attracts thousands of visitors each year searching for the ultimate scenic getaway.
Stroll through the park's winding trails or gaze up at stunning peaks from the rocky coastline; no matter what time of year you visit your experience will be unforgettable.
Get an unbeatable starter pack when you purchase the Acadia National Park Experience package. This package includes the Park Shuttle, Ray Troll's How to Book a Maine Seashore Vacation, and an Explorer's Guide, which features in-depth information on history, art and culture, nature activities, dining, accommodations, and more for Bar Harbor and the surrounding area.
There are many ways to enjoy this place; by taking a ride, walking, or riding a bike. The roads are fascinating, and the views can take your breath away. Or if you feel energetic, you're more than welcome to walk and explore as much as you can on your own, and take photos that will last a lifetime! I couldn't get enough of it myself.
The best things to do in Acadia National Park are almost too good to share. Wildlife abounds, hiking trails beckon, and the views are worthy of framing. Take a horse-drawn carriage ride along the coast or bike through a local park. Or scrape your feet in the sand at one of many refreshing beaches. The choices are endless!
Bar Harbor // +1 207-288-5571
When you visit the Waterfront of Bar Harbour, one of the most popular and best things to do is to take photographs of the Town Pier. From the lighthouse to the variety of vessels anchored at the pier, your trip will be documented in history.
If you're not a fan of photography then, Hammock Beach State Park beckons visitors with its mile-long stretch of sand and calm waves that make it ideal for families. Take a walk through town and stop by some shops along the way to buy souvenirs and gifts. If walking isn't your thing, rent a bicycle from Wheel Fun Rentals on Main Street for $12 per day.
The Bar Harbor Jetty provides cruise ship passengers a convenient resting spot near the harbor. On the outside of the jetty, you can find two decks that provide plenty of shade, along with benches and Adirondack chairs for viewing the beautiful scenery.
Further inside, you'll find tables set up for concession stands where you can buy homemade baked goods or lighter fare, as well as t-shirts.
If you are looking for adventure, or a really great hike among things to do in Bar Harbor, Maine, head to Acadia National Park. The Cadillac Mountain is a must-visit destination. Set for an exciting day with the whole family, you can spend the morning climbing to the top of Cadillac Mountain and seeing spectacular views of The Porcupine Islands and The Cranberry Isles.
It is believed to be one of the best places in the country to view the aurora borealis during an evening stroll along its trails. If you're lucky enough to be there in late September or early October, you'll witness one of the most beautiful sunrises ever.
Cadillac Mountain is but one of many natural wonders in this small town. From my perspective, it was a breathtaking experience, as much as it's a pity that I couldn't stay overnight at one of the many hostels there, due to my slightly limited time in Bar Harbor.
The Cadillac Mountain Summit offers a spectacular view of Acadia's mountains, valleys, and coastline. But, you really want to see the sunrise from up here, right? So, get an early start on your visit and beat the crowds that will appear as the day goes on.
Whether you are going on a family vacation or a romantic weekend away, there are many activities that will make your visit to the Bay unforgettable.
Hiking at the trails that lead to breathtaking views or just relaxing on one of the several beaches along the rugged Frenchman Bay is sure to be a thing that you will share with friends for years to come. Many lodgings in Bar Harbor also offer views of Acadia National Park, which has miles of coastline and gorgeous mountains!
Frenchman Bay offers a unique opportunity to enjoy the outdoors with its culture of fishing, kayaking, hiking, and camping. Accessible only by private boat or ferry, this remote bay stretches for several miles and consists of 21 islands connected by narrow passages.
Surrounded by rugged wilderness, classic granite mountains rise dramatically from the sea.
Join the crowds in one of America's most beautiful natural havens, Frenchman Bay. Sit on a patio of a historic inn overlooking the bright blue waters of Frenchman Bay. Take in the fresh air with a hike up Cadillac Mountain, where you can see waves crash onto rocky shores at low tide and measure the growth of your tan while you bake at high.
The islands have deep woods, meadows with wildflowers, and ocean views that stretch across miles of open water.
Wrap up on things to do in Bar Harbor Maine
Make the most of your time with these must-see attractions in Bar Harbor. From hiking, birding, and sunset cruises to sea kayaking, art galleries, and boutique shopping, there's no shortage of things to do while you're here.
Head out to the wide variety of outdoor adventure rentals to get the most from your time spent outdoors, as well as visit the historical and cultural places such as theaters, national parks, etc.

If you've planned to visit Bar Harbor for a weekend, then I promise you that you will make it a week. This place will throw you off in a positive way, meaning that you will stay longer than planned because most of the things are exciting and worth doing.
While in Bar Harbor don't miss out on activities that will help immerse yourself with the city (hurry while they're hot!):
---
Which of these best things to do in Bar Harbor Maine do you want to check out first? Let us know in the comments section below!
Igor Jovanovski is an aspiring digital nomad, travel blogger and graphic designer who really loves food. He also has a creative side, and he works as a freelance graphic designer in his spare time. He has traveled across Europe quite a few times since he was young and recently started his mission to visit every country in the world! Igor's favorite thing about traveling is the way he gets to know new people, food, places and cultures.
This exciting experience helps him create his own stories and make memories that will last forever