With a location in Northern Florida, the town of Crystal River takes a lot of culinary cues from the nearby southern states. And being near the Gulf Coast, seafood is at the forefront of many restaurants in town.
So, if you like southern cooking and seafood, you're in for a treat while dining in almost any restaurant in Crystal River.
Located on the Gulf side of Florida, Crystal River is a playground for outdoor lovers. Many unique activities can be found here, from swimming with manatees to kayaking magical rivers to ebike tours.
No matter what you choose to do in Crystal River, you're bound to work up an appetite. Here are some of the restaurants in Crystal River that are worth the visit.
The Seven Best Restaurants In Crystal River
539 N. Citrus Ave., Crystal River, FL 34428, United States // +13525632697
Part cafe and part boutique, Amy's on the Avenue is an eclectic spot to grab breakfast or lunch and do some shopping while you're at it. The menu offers starters, sandwiches, salads, and an array of homemade desserts.
For breakfast, choose from bagels, croissants, and muffins plus other quick breakfast fare and a large menu of specialty coffee drinks. On Sundays, enjoy the brunch they put on, complete with southern favorites like shrimp and grits.
Try one of the delicious salads outside in the cozy courtyard.
Choose from a Greek salad that starts with a bed of Greek potatoes then layers of fresh lettuce, pickled beets, feta cheese, pepperoncini peppers, kalamata olives, cucumbers, grilled shrimp, and Greek dressing. It's the signature salad and quite a meal. Other popular salads include Pecan Chicken, Caesar, and Cobb Salad.
After lunch, check out the boutique for cute clothes and gift items. On your way out, make sure you stop by the candy bar where you can choose just the right piece of chocolate to enjoy later as your late evening snack. Amy's is a great place to start your hunt for a restaurant in Crystal River.
638 N. Citrus Ave., Crystal River, FL 34428, United States // +13522288818
Cattle Dog Coffee Roasters is a small business that serves house-brewed coffees, along with tasty breakfast and lunch dishes.
On a recent Saturday morning, this restaurant in Crystal River was packed. We jumped in line with many others to grab our morning cup of joe along with some of the housemade goodies. We watched the bakers do their handiwork while the barista whipped up our steaming hot drinks.
With a large selection of freshly baked muffins, scones, and bagels, it was hard to select just one thing. So we didn't. We choose a few items to go with our coffee. My chocolate biscotti and my husband's scone both hit the spot. We saved the scrumptious morning glory muffin for a mid-morning snack.
The lunch menu is quite large and offers so many choices. Along with their delectable housemade baked goods that are available all day, you can also get something called a toasted yolk (more about that later), lots of different kinds of sandwiches, salads, and flatbread pizzas.
Back to the toasted yolks. These breakfasty creations are a kind of house breakfast sandwich – but so much more.
Try the Cali toast, which includes pumpernickel toasted and topped with avocado spread, baby arugula tossed in red wine vinaigrette, heirloom tomatoes, an over-medium egg, and a drizzle of balsamic glaze.
Or how about the gourmet Florida blueberry brunch bagel sandwich, which is a blueberry flavored bagel with a Florida blueberry chutney using local honey topped with Boursin cheese spread, seasoned tomatoes, arugula, egg, thick-cut hickory smoked bacon, and smooth Munster cheese. All are lightly pressed together for the perfect finish. How delicious is that?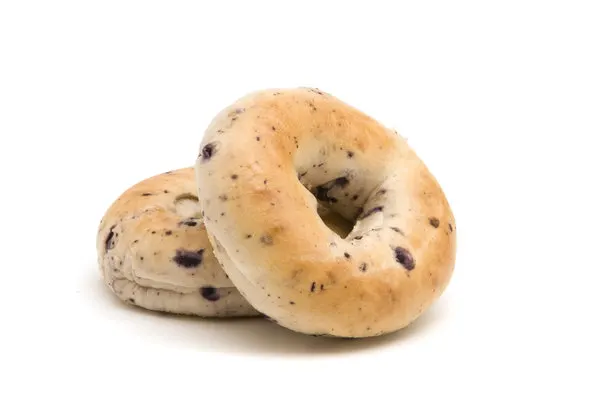 650 N. Citrus Ave., Crystal River, FL 34428, United States // +13525641500
We loved our light lunch at Tea House 650. They built their reputation on tea, but there is so much more to try. Along with teas, the Tea House 650 has a small lunch menu and a large variety of baked goods. For lunch, I chose the turkey panini.
Full of mesquite smoked turkey, gooey Vermont white cheddar cheese, and topped with sweet jalapeno honey mustard, rosemary, and mayo, it was the perfect lunch before our afternoon kayaking adventure.
My husband enjoyed an Arnold Palmer while he decided on the roast beef sandwich. Thinly sliced London broil, Swiss cheese, cucumber, and mayo, topped with a zesty horseradish sauce and served on chewy bread, he loved every bite.
Open for more than 18 years, the shop sells all kinds of tea including black teas, herbal teas, and medicinal teas. They even sell loose-leaf tea by the ounce here. Also, check out the cute little boutique area in the back where you can shop for one-of-a-kind items.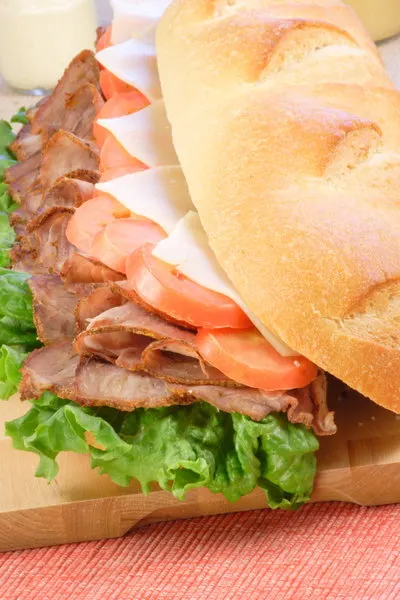 216 US-19, Crystal River, FL 34429, United States // +13527943899
A traditional Southern diner offering great and affordable breakfast and lunch, Sara's Diner offers high-quality, homecooked meals for reasonable prices.
This small restaurant in Crystal River packs a punch with its breakfast and lunch specialties. Lunch selections include cooked-to-order burgers and fries, sub sandwiches, and a variety of salads.
The tomato with tuna salad or chicken salad is a large tomato completely stuffed with homemade salad. Sara's serves my all-time favorite meal, downhome fried chicken.
Fried chicken on a menu these days is quite rare, so anytime I spot it, I'm all in. This laidback restaurant in Crystal River is a sure thing for old-school diner classics.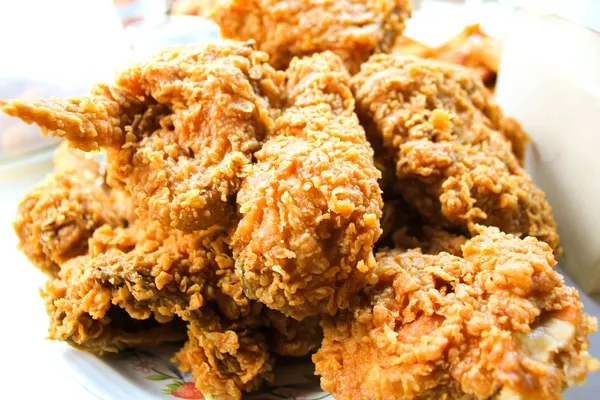 216 US-19, Crystal River, FL 34429, United States // +13527943899
Known for its stellar seafood with a Cajun twist, Jimmy's Seafood Seller And Cafe is a mainstay restaurant in Crystal River. This Cajun-inspired seafood eatery is super popular and they don't take reservations.
This means getting here early or being prepared to wait in line. If you do find yourself hanging around until a table opens up, grab a drink from the full bar. Cajun Jimmy's takes their seafood seriously. Their boats go out daily and the fresh catch is served to diners.
You'll find great choices of fresh seafood as well as scrumptious southern specialties.
For starters, try the crawfish and alligator mac and cheese. This brilliant concoction includes crawfish meat and gator sausage mixed with cheesy macaroni for a perfect way to start your meal.
Or maybe the fried green tomatoes, fresh tomatoes lightly battered and delicately fried to the perfect degree of doneness, served with ranch or the special Mardi Gras mustard. I'm a seafood lover living in a landlocked state, so I always jump at the chance for fresh seafood.
Cajun Jimmy's has quite a selection, including raw and steamed shellfish including oysters, clams, crab legs, mussels, and shrimp. While you're here, you may as well pretend you're in the bayou and order one of the classic New Orleans dishes. You can't go wrong with the jambalaya, crawfish etouffee, or shrimp and grits.
This is a little slice of a Big Easy restaurant in Crystal River.
1610 SE Paradise Cir., Crystal River, FL 34429, United States // +13527953113
A hidden gem right on the water, Waterfront Social offers gorgeous views and relaxed dining on King's Bay. This delightful spot is a perfect place to enjoy drinks and dinner while watching a gorgeous Florida sunset.
The menu here is heavy on seafood, as one would expect with a waterfront Florida location. While they don't offer a large menu, they do have all the bases covered, with a good selection of starters, entrees, desserts, and a full bar.
Along with all the fresh seafood, you'll also find steaks, chops, burgers, and salads. I'm a fan of appetizers and always like to try an appetizer to get my feet wet at new places. Here, I'd recommend the coconut shrimp or the smoked fish dip.
If you're in the mood for more fish, and who isn't when you're on the coast, try the tasty blackened grouper, the classic fish and chips, or grilled salmon.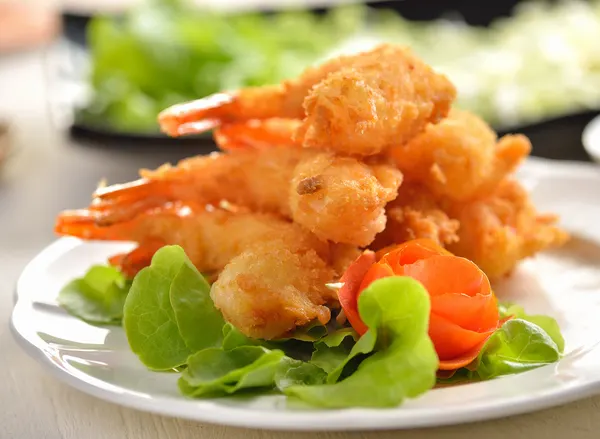 This scratch restaurant takes care to prepare your selections as you order, so everything is super fresh.
I found that dining dockside with gorgeous water views all around is an excellent way to destress after a long day of exploring. Whether you arrive by car or by boat, you'll find that Waterfront Social is a good bet for a restaurant in Crystal River.
2315 N. Sunshine Path, Crystal River, FL 34428, United States // +13527959081
One of the popular activities in this area is scalloping – where you hunt for scallops in the sea bed. Bring your catch to Dan's Clam Stand and they'll cook it for you.
If you didn't get out on the water to catch your dinner, no worries.
Dan's Clam Stand has the perfect dinner waiting for you. This casual spot has a wide menu of seafood specialties including fresh clams, oysters, shrimp, and even lobster. Order a basket of mouthwatering fish and get your choice of two sides.
Along with the usual things you'd expect like fries, rings, or coleslaw, you can also choose rice or green beans. I like the peel-and-eat shrimp from the appetizer menu. Served hot or cold, you can order a 1/2 pound as a starter, or a full pound for your entree.
Also on the appetizer menu is the delish New England clam chowder, which always gets rave reviews. A coastside meal wouldn't be complete without fluffy hushpuppies with just the right amount of kicky spice.
Dan's isn't a fancy place, but if you're looking for fresh seafood in a laid-back setting, Dan's Clam Stand is the place.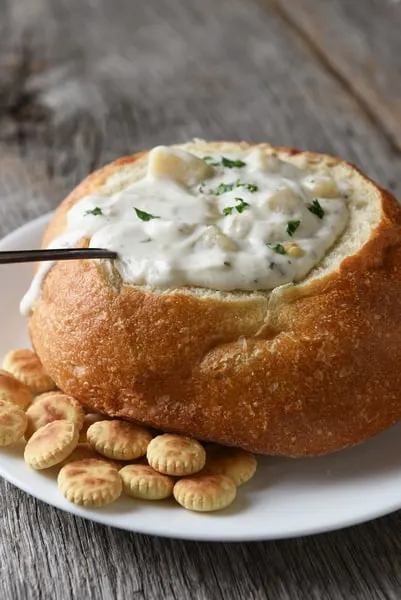 Visiting other destinations in Florida? Check out our other guides: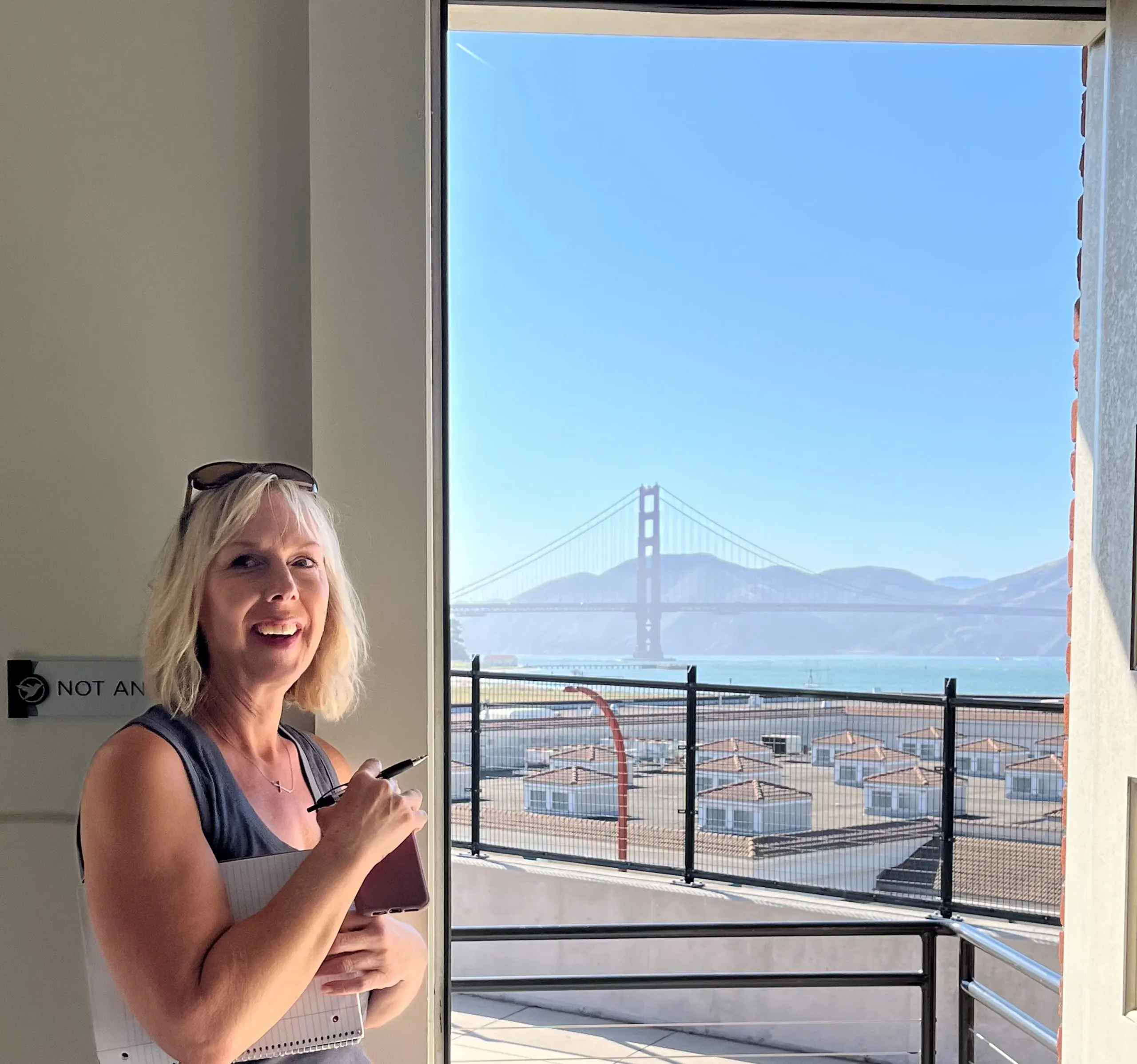 SJ is a freelance writer based in Omaha, specializing in travel and food. Whether she's on an undiscovered beach in Florida or an off-the-beaten path in the White Mountains of Northern Arizona, SJ likes the unexpected travel experience. She especially enjoys exploring sunny U.S. destinations, chatting with locals, and digging into creative cuisine. SJ holds a BA in history and is a member of NATJA and IFWTWA. Follow her travels on Instagram at @theprosperousblonde and on her website, www.TheProsperousBlonde.com .