Mooresville, North Carolina is a town rich in history dating back to the 1700s. Between the 19th and 20th centuries huge cotton plantations, cornfields, and tobacco farms sprawled across the region. The abundance of these crops soon brought the railroad, textile mills, grist mills, and factories.
A dam was built on the Catawba River and in 1960 Lake Norman was formed. With 520 miles of shoreline, the lake is now home to thousands of people, and thousands more visit every summer for recreational activities.
Today, Mooresville is best known as Race City USA due to the many NASCAR team shops and motorsport industry businesses in the area. All this history and cultural diversity, alongside the tourism aspects, has also helped establish many amazing must-try restaurants in Mooresville, NC.
The Mooresville culinary scene is as diverse as its history. Located on the northeast shores of Lake Norman, 25 miles north of Charlotte on the I-77, there is no need to drive to "the city" for a great dining experience. Mooresville restaurants range from authentic Texas-style BBQ to a five-star bistro to quirky, fun bar and grills with lakeside views and waterfront patios that you can even pull up to in your boat.
Not in the mood to go out to eat tonight? Click here to have Grubhub deliver directly from the best restaurants in town to your doorstep
Visiting other cities in North Carolina? Check out our foodie guides to the following cities:
Heading to South Carolina next? Check out our guide on the 9 Best Things To Do In Spartanburg SC!
13 Must-Try Restaurants in Mooresville, NC
Best Texas Style BBQ
179 N. Main Street // 704-658-1409
There are many diverse opinions about what constitutes a good barbecue. North Carolina's traditional BBQ is pork, with a vinegar-based sauce. But when you get a hankering for juicy Texas-style beef BBQ you go to Big Tiny's. Texas-style, mesquite-smoked BBQ — brisket, ribs, sausage, and turkey — is Big Tiny's specialty.
All their meats come in small, large, and family-sized portions with a list of sides such as green bean casserole, fried okra, sweet potato pie casserole, baked mac n' cheese, and coleslaw. There are sandwiches, a kid's menu, desserts, and daily specials. And I'm just going to tell you now, the Saturday night special is BBQ Beef Ribs. There is enough meat on that bone for two people and then some.
The line may belong at the walk-up order counter when you arrive but there is always plenty of seating at the family-style tables. The food is delivered hot to your table by friendly wait staff and possibly even the owner. For great food and great hospitality, make sure to try this Mooresville restaurant.
Best Steak and Seafood
Restaurant in Mooresville
104 S. Main Street // 704-230-1720
If you're looking for an amazing fine-dining experience for an anniversary or other special occasions, Epic Chophouse is a Mooresville restaurant treasure. Only open for dinner, you'll be hard-pressed to find better steak and seafood in such a refined setting with exceptional service. Set in a reclaimed 19th-century general store in the heart of downtown it has a one-of-a-kind atmosphere with exquisite food.
Using only the finest ingredients, they maintain high standards in quality, especially with their beef and seafood. The bourbon bar and wine cellar are as impeccable as their food menu.
Another thing I like about Epic Chophouse is the separate bar and lounge area for those that just want to stop by after work for a drink or meet up with friends for a cocktail and mind-blowing "happy hour" food from the bar-only menu. You can get the best of both worlds – casual dining or fine dining – at this "Epic" Mooresville steakhouse restaurant.
Best Fine Dining With A Southern Flair
117 Trade Court // 704-799-1110
Since 2006 Jeffery's motto has been Good Times and Good Food. Another local favorite, housed in a charming two-story red-brick building. You get a good feeling even before walking in. Inside is comfortable and spacious with two floors of seating and a wonderful outdoor patio with a brick fireplace.
Jeffery's menu has a distinct southern flair with daily specials such as fried chicken, meatloaf, and roasted turkey accompanied with great southern sides.
The menu rounds out with fresh soups and salads, burgers, sandwiches, pasta, seafood, and steaks. There is a full bar with yummy signature cocktails and an impressive wine list.
Fresh hot bread with peppered dipping oil arrives promptly for you to enjoy while you peruse the menu.
We started with crispy calamari, flash-fried with banana peppers and zucchini strips. It was served with house-made marinara and Texas Pete Aioli. Being a traveling foodie, I tend to judge a restaurant by its calamari. Jeffery's was some of the best I've ever had.
Best Authentic Neapolitan Pizza Restaurant in Mooresville
500 S. Main Street // 704-663-0010
In the historic downtown area of Mooresville, Alino's is housed in a completely restored and renovated 120-year-old textile mill. Walking through the doors, the first thing you notice are three huge, wood-fire pizza ovens imported from Naples, Italy. The ovens are made with volcanic sand from Mt. Vesuvius.
Then you see pizzaiolos tossing dough high into the air. The flour used to make the dough, as well as the tomatoes, buffalo mozzarella cheese, and olive oil are all imported weekly from Italy. Other ingredients are fresh and locally sourced. One favorite is the Toscana, made with sausage, San Marzano tomato sauce, fresh buffalo mozzarella, fresh basil, and fresh garlic.
Salads rotate on the menu from day to day. My personal favorite is fresh Caprese. To round out your meal try some dolce (dessert) made fresh daily – gelato (Italian ice cream), torte (cake), and cannolis.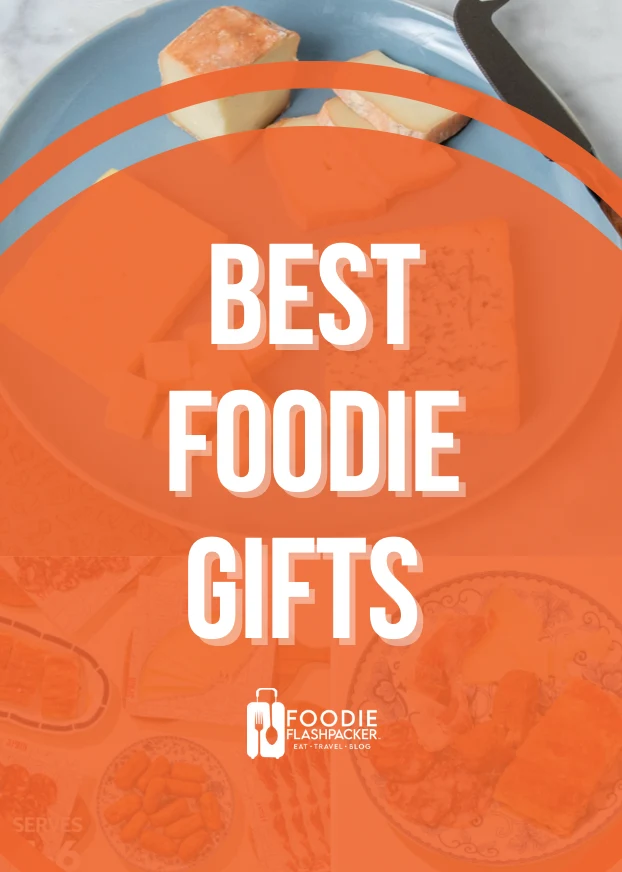 Are you a real foodie? I've compiled a list of the best foodie gifts you can get for yourself and your closest ones. Cheese, meat and sweets subscriptions, and some classic must-have foodie gadgets.
The dining room is clean and spacious with family-style seating on long wooden tables and benches. There is also outdoor patio seating at tables under red-and-white umbrellas. For a peek at Italy while dining in North Carolina, this is the place to eat in Mooresville.
Best Casual Seafood
510 River Highway // 704-662-9880
If you love fresh seafood, Joe Fish Casual Seafood is the place for you. It's where the locals go. Owner, Ronald LeBreton, has over 30 years of experience in the restaurant and seafood business. He has brought his knowledge and a little bit of New England with him when he opened Joe Fish in Mooresville.
The menu is full of fresh, baked, and broiled seafood, including lobster rolls, as well as char-grilled steaks and pasta dishes.
The house favorite, Ipswich Whole Belly Clams, sells out fast. The seared sesame-crusted ahi tuna salad did not disappoint and the lobster bisque alone will bring you back in time and time again.
There are daily dinner specials and a great kids' menu.
Joe Fish is an unobtrusive little place in a busy shopping center. But don't let that fool you. Inside is spacious with plenty of seating in the dining room as well as high tops in the casual full-service bar. If you prefer dining alfresco, the patio dining area is a delight.
Best Sunday Brunch in Mooresville
205 Golf Course Drive // 704-799-4240
Located at the Mooresville Golf Course, On the Nines is quickly becoming the go-to restaurant in the region. Open for dinner Tuesday through Saturday, the best-hidden secret of On The Nines is Sunday Brunch, which includes bottomless Mimosas or a Build Your Own Bloody Mary Bar.
The food menu is exceptional. It offers everything from chicken and waffles to a lobster, shiitake and Boursin omelet, to a nine-ounce bistro burger made with ground tenderloin and ribeye. Make sure you check out this golf course location "fore" some great dining in Mooresville.
Best Sushi in Mooresville, NC
591-A River Highway // 704-662-0062
On the hunt for great sushi? Look no further than Pisces Sushi Bar and Lounge. Located in a busy, modern shopping center, once you walk into Pisces you will be transformed into a world away. The decor is impeccable, creating an environment that you will love, making you want to go back to time and again.
The menu offers an all-you-can-eat menu for lunch, in addition to premium sashimi and nigiri. The food is always fresh and delicious. There are daily happy hour and drink specials. If you are looking for a new restaurant in Mooresville, make sure you try Pisces.
Best Lakeside Bar and Grill
169 Pinnacle Lane // 704-663-1203
This Mooresville restaurant is a Caribbean-themed lakeside bar and grill with a family-friendly (and dog-friendly) atmosphere. Great food, great drinks, great fun! Lunch and dinner are served on the expansive patio with spectacular views of Lake Norman in a relaxed environment. Weekends include live music.
Whether you order a full meal (ahi-tuna wraps are fantastic) or just have drinks and appetizers while watching the sunset, The Blue Parrot is the place to be in the Mooresville summertime. Plenty of automobile parking, or pull up in your boat after a day on the lake. Seasonal hours. Open April – October.


Best NASCAR Themed Restaurant
515 Rinehardt Road // 704-663-5807
Lancaster's friendly, fun, relaxed environment is one reason that keeps folks going back. The main reason is the slow-smoked, real eastern North Carolina BBQ. The race memorabilia adorning the roof and walls, the big yellow bus, and the game room are all a bonus.
The eclectic menu includes appetizers like Red-neck Fries and Nachos, salads, sandwiches, burgers, wraps, amazing wings (the first meal I ever had there), sides, and of course, real eastern NC BBQ. If road racing is your thing, make sure you visit this Mooresville restaurant.
Best Coffee Shop
in Mooresville, NC
862 Brawley School Rd Ste 107 // 704-663-0906
The coffee is hot and the food is what I'd call "good ol' home cooking". Nothing fancy (or expensive), but fresh and delicious – just like Mom would make at home. We love to eat here on Sunday mornings after church. There are only about a dozen tables so you might have to wait a few minutes. Everyone is friendly, staff and patrons alike. Open for breakfast and lunch. Comfort food rules at this Mooresville restaurant.
Best Casual American Cuisine
130 Landings Drive Ste 103 // 980-447-9012
Walking through the doors at Table 31 is warm and inviting. Lots of wood and red brick, but distinctive with white linen tablecloths and black napkins. There is ample seating room in three different areas including the bar area with high tops.
The menu is great, starting with "Yesterday's Soup". I love that. There are other great appetizers, soups and salads (my favorite is the Brussel sprout salad), sandwiches, and house specialties that include creole barbecue shrimp, prime rib, and chicken, to name a few. There are similar but separate menus for lunch and dinner. They also have a great kid's menu, signature cocktails, and an extensive wine list. For family-friendly dining, be sure to visit this Mooresville restaurant.
Best Raw Oyster Bar
1162 River Hwy // 704-663-4242
"It's the big blue building with Nascars on its roof. You can't miss it". People have been describing the outside of Big Daddy's that way for forty years. Inside there is a great 1970s family-restaurant atmosphere, a spacious dining area, and a huge raw oyster bar. It's a great place for the whole family.
The menu is extensive – over 57 items – fresh seafood of every kind, steaks and prime rib, a salad bar, pasta, and desserts. The place to be on any given night is at the raw bar. Pull up a stool and order a drink. A waiter soon appears with a bucket of raw oysters. They start shucking, you start eating. It's no wonder the huge parking lot out front is packed every night of the week. For a unique dining experience, Big Daddy's is the place to be in Mooresville.
Best Brew Pub in Mooresville, NC
427 East Statesville Avenue // 704-799-7433
My list would not be complete without adding at least one brewpub (brewery and eatery). In Mooresville, Ghostface Brewing tops my list. It has fantastic beer and cider brewed on location. They rotate their beers according to brew cycles, so I usually will have a flight, allowing me to taste four different beers on tap at any given time.
In the same building and very much complimenting Ghostface Beer is Davidson Pizza Company. Owner Chuck Klein, a New York native, has succeeded in bringing great-tasting food with fresh, quality ingredients to Mooresville. The New York-style pizza is top-notch, along with strombolis, calzones, and hero sandwiches (meatball is my favorite). The salads are fresh and amazing (you gotta try the Caprese with locally sourced mozzarella). The menu includes appetizers (garlic knots are a must), wings, desserts, a kid's menu, and daily lunch specials. Beer and pizza – Mooresville dining at its best!
---
Which of these restaurants in Mooresville, NC do you most want to try? Let me know in the comments section below!
Loretta Berry is a freelance travel writer and photographer. She loves discovering new places and experiencing the local food and drink. She has traveled extensively throughout the United States.
She is a wife, mother of four, and grandmother of five. She loves traveling with her kids and grandkids, sharing with them her passion for fun, food, and adventure. She is a member of ITWPA and IFWTWA. You can find her on both Facebook and Instagram to follow her travels.