Pounding surf, rocky outcrops, and picturesque headlands. This is the wild and wonderful Mendocino Coast, a destination known for its eclectic, outdoorsy and nature-loving lifestyle. It's long been a magnet for artists, romantics, and lovers of the untamed and free-spirited.
But this Northern California Pacific Coast region is also renowned as an epicurean enclave with locally-owned eateries outdoing one another on the best and freshest use of locally grown ingredients from the land, and the impressive bounty of the sea.
For a small town, Mendocino has a great selection of restaurants running the gamut between quaint bakeries and coffee shops to more fine dining establishments. But the truth is that no matter where you dine, this is a chilled laid-back live-and-let-live place where no one has to feel under-dressed for dinner.
Every one of our experiences here met the bill for having great food, creative presentations, top-notch service, and that perfect ambience that makes patrons feel like they're exactly where they need to be for breakfast, brunch, lunch, or dinner. And we've tried to include a range of places from quick breakfast stops to finer dining.
7 Must-Try Mendocino Restaurants
7901 N. Highway One // (707)-937-5942
Mendocino is known for its quaint inns, most with Pacific Ocean views. And one of our favorite Mendocino restaurants is the Little River Inn. This charming venue sports an amazing onsite restaurant with lovely indoor, ocean and garden views. Guests can either dine inside or outdoors in a heated tent that's so romantic. The evening pathway lighting enhances the setting even more.
Five-star chef Marc Dym brings a modern twist to the classic American-regional cuisine and it works well here. Entrees include starters, along with small plates to share and larger plated entrees. When you have servers that have tasted most of the menu items and know them well, it's easy to trust their recommendation.
We each selected the Clam Chowder and it was every bit as delightful as ones we've had in Monterey with the added surprise of having whole clams in the soup in lieu of clam pieces. It was so good; we could have almost licked our bowls!
For our main entrees, we selected the Braised Short Rib, a succulent tender bone in rib served with sharp cheddar mashed potatoes, farm vegetables, and a red wine reduction. Tender and tasty doesn't even describe this dish. My Cioppino was another winner with a bowl overflowing with shrimp, halibut, rock cod, clams, and calamari in a tomato fennel broth. Baguettes are perfect for sopping up the last of the tasty broth.
This is a place you seriously want to think about saving room for dessert as the Mixed Berry Cobbler topped with a huge scoop of vanilla ice cream is an absolute piece of heaven.
For a lovely romantic dinner with great service and outstanding cuisine, Little River Inn Restaurant is a perfect choice for a special meal.
45040 Main Street // (707)937-3569
F-L-0-W. The name stands for fresh, local, organic, and wholesome and that's a perfect description of the food here at this quaint second-story eatery in the cute little town of Mendocino. You can't beat the setting. Indoor seating and the outdoor patio both provide breathtaking coastal views.
Open Thursday through Monday, Flow serves a combined breakfast/lunch menu from 10-3, a bar menu from 3-5 and dinner from 5-9. We selected this restaurant as my spouse is a breakfast fan and I lean more toward lunch entrees. This worked great for us and other diners we chatted with at the restaurant.
We were impressed with the number of local, organic meats and vegetables used here for the entrees along with and the many vegan and gluten-free options. The Classic Eggs Benedict were perfectly prepared with two poached eggs, local Roundman's Canadian bacon, and hollandaise on an English muffin, and served with country potatoes. As Eggs Benedict goes, this one ranks among the very best.
I selected the combo Fish & Chips/Prawns Platter with local rock cod and jumbo prawns in a gluten-free cider batter, with coleslaw and house-cut fries. It was fresh, and really good.
If you have members of your party with different tastes and favorite meals, Flow is one of the Mendocino restaurants to go to please everyone in your group.
961 Ukiah Street // (707) 937-5614
Housed in an 1893 Victorian farmhouse in the seaside town of Mendocino, this charming French restaurant serves up classic but innovative cuisine in an elegant relaxed atmosphere. Here's why this place is one of the best Mendocino restaurants.
Café Beaujolais' cooking concept includes seeking out the finest ingredients, from organic local produce from area farmers, humanely raised meats from Niman Ranch, and wild line-caught seafood from local fishermen. It is so locally focused; the restaurant even showcases local artist's and photographer's works in their dining room.
The restaurant is open for dinner on Wednesday through Saturday along with a Sunday brunch. However, their other more casual eatery The Brickery on site features a pizza and more lunch in the garden Wednesday through Sunday, with burgers added on Wednesday and Thursday.
Expect that menus will change frequently. During our summer visit, we enjoyed a Grilled Asparagus Salad with mushroom, burrata, crispy duck skin, cherry tomatoes with an aged balsamic vinaigrette.
The local Black Cod with wild forest mushroom agnolotti, truffle emulsion, roasted baby beets and charred Bok choy was an absolute delight.
Next time we're in town, we've vowed to try the wood-fired pizza in their garden setting.
If you love French food with a decidedly healthy local organic twist, then Café Beaujolais is a wonderful place to try and definitely one of the best Mendocino restaurants.
10483 Lansing Street // (707) 937-0836
Opened in 2012, the Goodlife Cafe and Bakery has become one of the most popular Mendocino restaurants. Located in the heart of Mendocino in a historic building, the Café always has a line to get in the door, and for good reason. One of the locals we met on a Mendocino hike said this is a place we had to try, and my, was she ever right.
Breakfast and lunch are served at this heavenly restaurant and just entering the door feels like you're in a place that's friendly, charming, and community-oriented. Of course, the scent of fresh-baked goods wafting through the air made it even more enticing.
We visited on a mid-day for a quick breakfast before heading out for local exploring. Definitely start with a cappuccino as these are artistic creations here. My friend and I split a luscious, fresh avocado toast, and took some black bottom cupcakes to go, ordering them direct from the display case. We thought it would be a nice treat to share with friends later in the day. These delicious, rich chocolate cakes with a swirl of cheesecake were the perfect little dessert.
0390 Kasten Street // (707) 937-3200
Travel & Leisure magazine and many other top travel publications love Trillian Café, a quintessential Northern California restaurant with a serious seafood focus. Travel & Leisure even recommended it as one of their three top Mendocino restaurants.
Located in the village of Mendocino, the Café is on the ground floor of a lovely two-room inn. Guests can choose from seasonally rotating lunch or dinner menus that showcase a wonderful selection of starters, salads, seafood, land options, and vegetarian choices.
I am a seafood lover so the Wild Prawns and Risotto dinner entrée was right up my alley and perfectly prepared with a red wine barre rouge.
My vegetarian friend ordered the Vegetable Gnocchi and it was an amazing mix of kale, cauliflower, Brussels sprouts, snap peas, herb pumpkin seed pesto, pumpkin seeds, lemons, and topped with shaved parmesan cheese.
Feel free to ask your server about a wine pairing as the restaurant has a lovely selection. The staff is more than happy to suggest the perfect one to accompany each entrée.
10485 Lansing Street // (707) 937-4782
Yes, it's an Irish pub and food here is absolutely amazing. Just looking at the menu was an added surprise in itself as this is not your typical pub grub fare. Here are a few more reasons why it's one of the best Mendocino restaurants.
You'll likely find some stand-by Irish favorites but don't be afraid to try something new and different. The house Patterson's is located in is precious and picturesque. An important note here is that this is an over-21 establishment, so no children are allowed to accompany adults whether dining indoors or outdoors in the garden setting.
Patterson's serves lunch daily and a weekend brunch. The drink menu is extensive and beer lovers will celebrate choosing from 26 brews rotating brews on tap alone. Daily specials are featured along with menu items that include appetizers, soups, salads, seafood, pasta, signature sandwiches, and wraps. Choosing isn't easy, but servers are more than happy to assist as many have been with Patterson's for a long time. And it's good to know that entrees are plentiful. I was in the mood for a salad, so my partner and I split salad and sandwich entrees.
The Pear Salad was definitely gourmet, made with mixed greens, slices of seasonal pear, spiced pecans, goat cheese, and topped with Zinfandel vinaigrette. My spouse ordered the recommended French dip with roasted beef, Swiss cheese and grilled onions on a French roll with Au Ju and a side of horseradish. It was loaded and luscious. It was an excellent choice but their Grilled Reuben is also a crowd favorite.
If you're looking for a fun, casual pub-type atmosphere with food that will knock your socks off in Mendocino, we highly recommend a visit to Patterson's Pub. It's one of the best Mendocino restaurants.
45020 Albion Street // (707)-937-0289
Another incredibly beautiful place to dine amongst the plethora of Mendocino restaurants, this is the signature restaurant of the MacCallum House, a historic Mendocino landmark built in 1882. Surrounded by lush gardens with striking ocean views, this luxury mansion boasts 19 rooms, a vacation rental home, and a two-bedroom house in addition to this lovely dining venue.
The restaurant is only open at breakfast for guests of the inn. Dinner is available for outside guests if there is space available. Evening dinner service begins at five, and ends around eight. Patrons may choose from a prix fix menu or select a five-course tasting menu while dining under a romantic tent on the verdant lawn overlooking the Pacific. To select the tasting menu, the entire table must participate.
We selected the prix fix for our dinner, and found the food and wine here exceptional. Menu selections however will change according to season and local offerings. Cocktails here are spectacular and I loved my pre-dinner drink, the Huckleberry Sunset, an amazing concoction served in a hurricane glass.
If you really want to get a feel for the quality of entrees here, it's wise to order a few appetizers. We couldn't have been more thrilled with The Smoking Gun Wild King Salmon, mezcal cured and served with grilled corn, watercress, avocado, bacon, roasted peppers, toasted pepitas and lime salad. Another winner was the BBQ Pork Ribs basted with a bourbon maple glaze and accompanied by buttermilk slaw.
Save room for dessert as you won't want to miss a signature heavenly treasure, the Chocolate Budino, a devilish delight with vanilla bean ice cream, salted caramel sauce and candied hazelnut.
If you love being surrounded by history with stunning ocean views, this restaurant is an ideal dinner choice in Mendocino.
Mendocino Restaurants: Final Thoughts
Mendocino is an unforgettable place to visit as Mother Nature has blessed this area with so much natural beauty. And thanks to the abundance of the sea and land bounties, chefs are creating some incredible cuisine to the delight of locals and visitors alike.
Visiting other destinations in California? Check out our other delicious guides: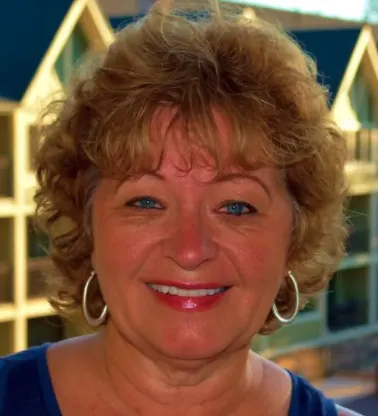 Noreen Kompanik is a Registered Nurse and San Diego-based travel writer and photographer. Over 400 of her published articles have appeared in 38 different digital and print publications. She especially loves writing about family travel, luxury travel, food, wine, coffee, history and travel writing and shares these articles on her travel website What's In Your Suitcase.