Nestled in the heart of Colorado and below the rocky mountains, Breckenridge is a majestic city with ethereal beauty to behold!
Just the mention of Breckenridge, Colorado brings happy thoughts of skiing and snow. And while this incredibly beautiful Rocky Mountain jewel does have an immense amount of winter sports activities, Breck, as the locals call it, is a four-season resort community offering a myriad of fun, and fabulous things to do in Breckenridge year-round!
We're not skiers, but no matter how many times my husband and I have been to Breckenridge, we find ourselves planning a future return trip. It's really that amazing!
Breckenridge didn't start out as a ski town. It was founded in 1859 during the massive Colorado Gold Rush. At an elevation of 9,600 feet, this alpine hamlet is located 80 miles west of Denver, and has all the elements of a perfect vacation destination. It's an outdoor lover's nirvana. History oozes from its pores. And Mother Nature has blessed this magnificent region with awe-inspiring treasures, one after another.
To experience Breckenridge's magical vibe, here are our favorite ways to stay and play in this lofty paradise, in addition to skiing and winter sports.
Visiting other destinations in Colorado? Check out our other delicious foodie guides:
The 20 Best Things To Do In Breckenridge
Things To Do In Breckenridge In Winter
November-May
Early in the morning, take off your day to Good Times Adventures and be introduced to a wide range of huskies sledding through the woods. Spend your morning exploring the mountains, the woods, and the scenic view on a peaceful half-an-hour ride with multiple furry kisses.
Next, take a ride to the Breckenridge Ski Resort; it's only 10-14 minutes away. After that, move towards the city and explore the historic buildings glowing with fairy lights.
I visited Breckenridge in early winters for the first time and witnessed the vibrant decorations around the city and trees—it felt like Christmas!
Here are my top choices of things to do in Breckenridge in winter.
1599 Ski Hill Rd, Breckenridge
Skiing was everything that I thought I didn't need—the loss of control, the beginner's slips that had me rolling down on the terrain in the powdered snow, or the cold wind that soothed my heart and shaking legs. Skiing will liberate your senses and relax your body into fulfillment.
Breckenridge Ski Resort is probably one of the most frequented skiing destinations because it's a wholesome station with five exclusive peaks, 34 Superchair lifts, flat+bumpy terrains covering 3000+ acres, and 180+ trails for skiing.
Reaching 13,000 feet above sea level, Breckenridge peak 6 gives a magnificent view of the rocky mountains and the city. I was surprised to see multiple food restaurants at almost all the mountain peaks engulfed in the snow—offering warm food & drinks to the travelers out there in the white heaven.
Skiing At Peak Nine, Colorado
Peak nine for Beginners: Silverthrone and Haunted forest
When I first visited Breckenridge, I chose peak nine designed especially for skiing beginners. It allows multiple green runs. One such green run was called Silverthorne—a flat terrain with optimal slopes to practice skiing.
Peak nine also had some blue runs (for intermediate skiers) towards peak eight and some black diamonds (for experts). Gold king is a blue run for intermediate skiers. For experts, Peak 9 has Peerless and Volunteer.
Apart from the said terrain, I also visited higher peaks for some sloppy skiing experiments. For intermediate skiing, take a peak seven. For expert skiing, take peak ten and the magnificent peak six.
At peak seven, I rewarded myself with beer and dinner at Sevens Restaurants. They served delicious cuisine, especially the appetizer and grilled delicacies.
170 Watson Avenue // (970) 453-5000
Breck-Connect Gondola is a favorite of skiers needing to access the ski resort from town. But off-season they give riders a bird's eye view of the stunning mountains, valleys, forests, and streams surrounding Breckenridge.
The gondolas are fast—covering over 400 feet of vertical rise and 7,600-feet of distance in just ten minutes. Each of its enclosed cabins can hold up to eight passengers, and it's free to ride the gondola for roundtrip transports from town to the ski base area.
On our last trip, we met up with professional photographer Liam Duran to visit the Cucumber Gulch Wildlife Preserve for an amazing photo experience in the great outdoors.
Mayflower lake-Mohawk Lake-Continental falls
Spruce Creek Rd, Colorado 80424
Who said hiking is just a summer experience? My spruce creek trail in the snow said otherwise! I always wanted to explore the forest, trails, the exquisite flora, and fauna on foot, in snow.
The White River National forest, the Spruce Creek, the frozen Mayflower Lake, the semi-frozen Continental Fall, and the Mohawk lake were a solemn experience.
I started my journey from Spruce Creek road and commenced the long 10+km voyage early in the morning. Surprisingly, the snowy trees greeted us with serenity, and the path we crossed served picturesque scenery every minute.
Although half of the trail was frozen, it was still grand. I noticed there weren't many signboards to lead an accurate way, but that's the excitement—getting lost in the wanderlust.
Spruce Creek trail takes you at an elevation of 2000 feet and offers a breathtaking panorama. We stood at the destination for 15-20 minutes just to absorb everything in. As mainstream as it may sound, the view was heaven on earth!
6061 Tiger Road, Breckenridge // +19704537604
What's better than starting your day with cute yet massive huskies riding you along the forest? In Breckenridge, the Good Times Adventure team and their service had us hooked. Although slightly expensive, this dog sledding was a fun 5-mile experience for me.
I personally loved the dogs and played with them for half of my time there. Good Times Adventures is a knowledgeable team arranging reserved dog sledding. Be sure to make a reservation in advance to enjoy the adventures because they are overflowed with bookings and have limited accommodation.
The five-mile trip revolves around the stunning Swan River valley trails and takes small breaks in between. Along with dog sledding, Good Times Adventures also offers snowmobile riding called—Ride the divine.
It's a 2-hours entertainment journey where you begin your course with basic instructions. The drive overpasses a trail across the Swan River Valley. As a final destination, it reaches the glorious Georgia Pass, situated at 11,500 feet elevation. The view is gorgeous and worth every ounce from the Pass.
9 Grandview Dr, Breckenridge // +19704536855
Breckenridge Nordic Center is a gorgeous wooden lodge with 50km of open landscapes. It's perfect for marriage ceremonies, birthday parties, romantic dates, and private gatherings.
This lodge attracts visitors throughout the year for multiple ventures, including beginner's skiing in winter and wedding ceremonies in fall.
When the snow gives space to the green landscape, Breckenridge's Nordic Center looks like a fairytale garland blessed with the expansive sky, adjoining forest, vibrant flowers, everything contrasting splendidly with the wooden infrastructure.
The lodge itself is handcrafted beautifully in a vintage, old-world-feel architecture. At BNC, marriage ceremonies are held outside in nature, and dinner is served inside the resort.
In winters, Nordic center's 50km snow terrain is perfect for beginner's luck at skiing—kids can ski here safely, too! Luckily, BNC is ideal for visitors or families who don't want to go to high altitudes for skiing. It's situated right across Main Street and is only ½ miles away from the Ski Road.
Other activities at Breckenridge Nordic Center include snowshoe, snowcat adventures, and trail
Things To Do In Breckenridge In Summer, Spring, And Fall
June-October
The rumors said Breckenridge is even more beautiful and fun in summer, spring, and fall. Well, to find out, I visited the city one more time in September and yet another time in April.
Least to say, Breckenridge was a colorful paradise in summer and fall with so many exciting activities to do! I could notice the virtue of the city that was once snow-covered. April pretty much was engulfed in flurries, but the sun still glistened, flowed warmth, and blossomed colorful flowers.
Breckenridge in April isn't as cold as -10 degrees, but it will still offer you heavy snow with warmth. On the other side, Breckenridge in September was a warm delight with departing fall and approaching winters.
For the record, the city witnesses snow every month of the year, making Breckenridge a year-round snowy destination.
You can swim/enjoy the water reservoirs without the severe winter, get gutsy at river rafting, fish at Mohawk lake, hike the tallest peak, spend a day at the recreation center, and surrender to the city at last!
Amidst the tall timberline mountains and steep valleys, the Blue Lake looks divine. If you love to float in water, this lake is an excellent opportunity to swim under the broad sky that greets you with sunshine.
This trail is perfect for travelers looking for a small morning run with their dogs. It covers a loop running 1.6km towards Blue Lake and the connecting waterfall at an elevation of 10,000+ feet.
My summer morning began with a boost to reach the Blue lake, witness the sun-filtered canopy of timberline, tundra, pines, and have a healthy trail to engulf dawn's fresh air. Without a paved road for vehicles, the Blue Lake trail was terrific on foot without much traffic.
I came across vibrant arrays of flora and decent sprinkles of snow throughout the track. Walking and running in the sunny mountains felt exhilarating.
We took our time and enjoyed hours swimming in the lake. The trail further takes visitors high above the ground and towards the waterfall. The streams of rushing water and nature's morning sound were euphoric at the location.
40671 US-24 // +19704237031
In Colorado, AVA Rafting & Zipline is the biggest community handling river rafting, zipline adventures, Via Ferrata, kayaking, etc.
Blue River Rafting: Blue river is an avid location for whitewater rafting near Breckenridge. Situated in Summit County, the site is 10 minutes away from Downtown and welcomes you for a fierce adventure.
The river is a narrow and bumpy ride with long, harsh waves giving you a lifetime of adrenaline!
Buena Vista River Rafting: Buena Vista's river rafting is another popular location close to Breckenridge. The destination is almost an hour away from the city and offers multiple-day adventure trips, including night-camping, kayaking, and rafting near the area.
Zipline Adventures: Buena Vista in Colorado also offers a zipline experience to travelers alike. The complete 8-hours of the package includes mountaintop Via Ferrata and Zipline over the famous Collegiate peaks and Arkansas rivers.
0542 French Gulch Road // (970) 453-4405
Gold—the precious metal that put Breckenridge on the map! And while Country Boy Mine closed nearly 100 years later, visitors can still descend 1,000-feet and tour one of Colorado's most famous shafts.
Donning hard hats and flashlights and led by a guide, we were treated to our underground tour through time. We trod the path of miners and reveled in the massive equipment and dynamite holes scattered throughout the tunnels. "If only walls could talk, the stories they'd tell" echoed through our minds as we journeyed deeper into the mine shaft.
An optional activity included in the mine tour is panning for gold. For those who haven't ever done it, a guide is there to demonstrate. I can truly attest that it's not just the little kids that loved being in that stream hoping to strike it rich!
Things To Do In Breckenridge Year-Round
605 Park Ave. // (970) 453-5125
Breckenridge has an abundance of vacation rentals which we love, but on our last visit, we did something different and stayed at Gravity Haus. Nestled at the base of Peak 9 just steps from downtown Main Street, this wonderfully eclectic boutique inn is an ideal home base from which to explore Breckenridge.
This 60-room pup-friendly hotel is beautifully appointed, eco-friendly, and extremely comfortable; the perfect place to rest your head after a busy day of exploration and activities. The lobby features warm fur-covered antique ski lift chairs and other comfy seating. We're in love with the local-farm-inspired cuisine and craft cocktails at their signature restaurant and bar, Cabin Juice.
One of the many things we love about Breckenridge is that the town offers a free trolley that starts out from the Breckenridge Welcome Center at Blue River Plaza, then loops Main Street, returning to the same trolley stop in thirty minutes. It's the ideal way to get an introduction to the town and see many historic sites along the way.
You'll see some of Breckenridge's most beloved historic homes and buildings, including original log homes. While at the Visitor's Center, be sure to peruse the fascinating displays detailing the town's history from the original Native American settlement through its gold-mining days and Victorian era right up to the present.
529 S. Main Street // (970) 453-2055
Visitors can discover some of Breckenridge's fascinating points of interest and get there fast by hopping on a fat bike tour. Or just rent a bike for a half or full day and ride along the picturesque streams and other stunning aspects of this magnificent Rocky Mountain town.
Breckenridge Bike Tours by Ridden rent wide-tired cycle rentals year-round. And they can, as this bike with oversized tires is specifically designed for off-road use, particularly soft terrains like snow or sand. But they can also manage the unstable and uneven paths of the mountains and unpaved roads. They're safe and provide an easy ride. Plus, they're a ton of fun!
Breckenridge truly represents Rocky Mountain Mother Nature in all her finest. And one of the best ways to experience its immense beauty is by hiking.
Each time we visit Breckenridge, we choose a different hike. This isn't hard given the hundreds of local trails ranging from fairly easy to difficult.
One of our favorites for starters is Sawmill Reservoir, a 1.3-mile loop trail near town. It's good for all skill levels, especially when hiking with those who've never hiked in Colorado's thin mountain air.
The area is incredibly scenic, offering stunning mountain vistas, shady pines, and seasonal wildflowers. It's spectacular and a great way to start a Breckenridge hiking adventure before moving on to more challenging treks.
At an elevation of 11,482 feet, the Boreas Pass scenery is so breathtaking it's almost hard to describe. Located on the lofty Continental Divide at the headwaters of two famous Colorado Rivers, this 22-mile pass offers innumerable "honey, stop the car" moments.
Other activities within the pass include hiking, biking, and camping. But no matter how you spend your time here, the experience will absolutely blow your mind. And in the fall, when the aspens quake and other trees begin to show off their colors, it's impossible to stop taking photos.
137 Main St. // (970) 547-9759
Renowned as the world's highest distillery, it's not just the height that makes this unique distillery stand out. It's the purity of the Rocky Mountain snowmelt infused into the distillery's spirits that separates it from all others. Trust me, this place is awesome.
You can't come to Breckenridge without a tour and tasting of these amazing spirits. You'll learn the history of bourbon, fun facts about the products, and visit the facilities where these tantalizing libations are made, stored, and bottled.
The tasting, of course, is super fun. Not only does the experience include straight samples of bourbon, vodka, and gin, but also some unique blends like pear, chile chili, espresso vodkas, along with spiced whiskey and rum.
Hang around for a fabulous meal at Breckenridge Distillery Restaurant for an upscale, yet relaxed mountain dining affair. You'll be so glad you did.
68 Continental Ct Unit 12B // (970)-368-2772
Colorado is known for its craft beer, and Breckenridge is loaded with great breweries. Though we've been to several, we're giving it up for our favorite, Broken Compass Brewing.
Who isn't fascinated by their motto "Where Lost Beer Souls are Found?" The staff here is delightful, knowledgeable, and treats guests like family. The beer menu changes seasonally with international bents, but their tap brews are always creative.
Some of our favorites include the Ginger Pale Ale, Strawberry Blonde, Mango Passionfruit Sour, and Coconut Porter. Pure beer drinkers will love their Kolsch, Czech Pilsner, Irish Red, and IPAs.
170 Watson Avenue // +18007897669
Situated within the Breckenridge Ski Resort, Epic Discovery is an adrenaline junkie's adventure park. While the park is closed during the winter ski season, mid-June through mid-September brings a whole new level of outdoor fun.
The discovery park boasts zip lines, canopy tours, coasters, miniature golf, gold panning, and guided 4X4 Jeep tours. It's a blast for the entire family providing adventures in the slopes, mountains, and valleys of Breckenridge.
The art scene is alive, vibrant, and growing by leaps and bounds in Breckenridge. Each time we visit, there are more places to experience local arts and crafts and enjoy the town's creative treasures.
Just stroll Main Street and its side alleys, and you'll see artists in residence working diligently in their studios and art galleries. Their works include paintings, metalsmithing, jewelry, pottery, glassworks, textiles, and more.
The district's core attraction is a lively art campus housing workshops within historic renovated structures. For those who want to do more than browse and admire the creativity of Breckenridge's talented artisans, the district also offers hands-on art and craft classes
Pick up a map at the Visitor's Center on Main Street for more information on finding these artistic venues.
189 Boreas Pass Road // (970) 453-9767
When the first train arrived in Breckenridge in 1882, it altered the course of the town's future. The railroad continuously brought supplies and amenities to this western Victorian town until its demise in 1937.
Train enthusiasts delight in visiting Engine No. 9, a genuine original locomotive designed for narrow-gauge mountain rail operations. The engine and rail cars are part of a small curated museum that relates the history of the railway through photos and artifacts. And the best part is the museum is free.
Photo opportunities here are phenomenal, especially in the fall when the forest backdrop is ablaze with color.
Renowned conservation and naturalist John Muir once said, "The mountains are calling and I must go."
It's exactly how we feel each time we visit Breckenridge. And we gladly answer her beckoning call.
S Main St, Breckenridge, CO 80424
Breckenridge Main Street radiates the hues of golden, blue, red, yellow, and pink lights at night. It's a perfect destination for couples and solo travelers looking for a charismatic nightlife—shopping, eating, and plenty of pubs.
The blue river parallel to Mainstreet further accentuates its overall beauty and charisma.
Breckenridge Main Street's architecture closely resembles the city's history. Most of the old buildings have been restored and stand glorious within the station. As a result, the city's facade mirrors what Breckenridge looked like back in the past (100 years from now).
Featuring over 200+ shops, Breckenridge displays authentic and delicious culinary, homemade souvenirs, rentals for ski resorts, clothes, spas, florist shops, etc.
The arena is famous for shopping and vintage scenery—If you want to purchase something authentic, homemade, and classy, the Main Street will help you dive into some great antiques. Also, don't be surprised to see horses pulling fairytale-vintage carts. That's just one of the many attractions of the city.
Breckenridge Main Street's food culinary is also something you shouldn't miss! It's authentic and delicious.
After shopping, head towards the Riverwalk Center, the Carter Park, the Historic Railroad Museum, Breckenridge Alpine Garden, etc., for a complete package tour of the city.
189 Boreas Pass Rd, Breckenridge
Passionate about history and trains? This historic avenue will make you feel giddy with its engine collections and multiple train artifacts. As a wholesome family destination, the Highline Railroad Museum also has a theme park for kids to play and enjoy.
If you are profusely looking for kids' destinations to play, Breckenridge's railroad museum will teach them history along with fun. This museum is a small tour of 30 minutes, but it's worth a visit.
Highline railroad park is entirely free of cost. However, you can donate to the community if you'd like.
Other Museums, Galleries, and Historical locations worth your attention are:
Breckenridge Gallery: This museum is an authentic art gallery exhibiting western-themed modern art within Breckenridge's South Street. Its tranquil location and woodsy infrastructure are a delight for architect enthusiasts.
Barney Ford House Museum: This museum is a part of the Breckenridge Heritage Alliance and is vital for history perseverance. It revolves around barney Ford's life, his struggle with slavery, and how he freed himself from it.
Breckenridge Welcome Center Museum: Dedicated to Breckenridge's history.
150 W Adams Ave, Breckenridge // +19704533187
Want to boost some energy and increase the much-needed heat in the cold, snowy Breckenridge? Riverwalk Center is a destination that will exhilarate you with DJs nights, live music performances, and many such events throughout the year.
Situated at Blue River's bank, the Riverwalk center is scenic. The 750 seats-theatre has something for everyone who visits the hall. Carter Park with the adjacent Blue River is excellent for swimming, enjoying waters, collecting stones, picnics, and playing around as a family tour.
The Blue River and its bank are a soothing arena to sit around—simply relax by the river, watch the city, witness sunrise early in the morning, and sunsets late in the evening. Riverwalk Center is sumptuous for a gentle and comforting evening.
At the time of winter, there are many snow sculptures throughout the locality! These sculptures are a great tourist attraction. The Breckenridge community adds multicolored lights to put focus on each unique figurine to increase their overall enchantment.
Fun Things To Do In Breckenridge For Kids
As a family person, I know just how essential kids' destinations are! While in Breckenridge, I visited some of the most unparalleled parks of my life.
These indoor and outdoor playgrounds combine multiple summer activities, including—coaster rides, alpine slides, rope climbing, wall climbing, bungee jumping, trampolines, etc.
It's not just fun for kids but for individuals of every age group! Don't forget to visit the Epic Discovery Adventures (sponsored by Breckenridge Ski Resort) in the summer season.
880 Airport Rd, Breckenridge // +19704531734
What's better than a family pool party where you can relax and enjoy splashing and swimming around? The kid's famous Breckenridge Recreation Center provides hours of fun in the water, but that's not all.
The center has two main swimming pools for kids and two big spas for adults. The pools have a giant two-story slide called Summit Plummet.
A small river swim stream, basketball hoop, and a vortex pool accompany this massive slide for a fun day!
Photo by Adammcginness
The lap pool (or the second pool in the community) has a small rock climbing wall and an additional rope swing. Professionals administer these children's pools throughout the time to ensure the safety of the kids.
This recreation center also proffers activities like ice skating, indoor sauna, hot tubs, etc.
It has multiple parks for outdoor ventures, including Breckenridge Skate Park, a tennis court, miniature golf field, basketball court, outdoor hot tubs, and various playgrounds for kids. In addition, the Recreation Center covers 88,000 sq ft of area and provides fitness rooms, including a circuit training room, turf gym, aerobic dance studio, and gymnasium room.
It's definitely a big community with many things to offer. So if you are a gym lover, or want your kids to have a great time ahead, or simply want to relax after a chilling skiing session, this Recreation Center will overflow you with energy and refreshment.
1599 County Rd 3, Breckenridge // +18007897669
Another fun destination for kids, families, and solo travelers would be the Peak 8 Fun Park. My favorite ride there was the Alpine Coaster that took me deep within the forest at an elevation of 2500 feet.
You can ride the coast alone or with your friend/partner. For kids below seven, ensure that an adult is controlling the speed of the coaster.
It is designed to feel like you are riding a roller coaster next to a canopy of trees while bumping along.
Photo by Guzzle & Nosh
Another thrilling ride at Breckenridge Peak 8 Fun park is the Alpine Slides. The park has three long alpine slides covering 2600 feet. To make things even more interesting, you and your friends can compete against each other on different slides—it's a fun competition for buddies, siblings, parents, or even strangers.
Just like the coaster, you can also control your automobile's speed according to you while driving through the slides.
Other activities at the Fun Park include mini-golf, gemstone panning,
Frequently Asked Questions
What is the best time of year to visit Breckenridge?
While Breckenridge is known for its fantastic skiing and snowboarding conditions in winter, it's also beautiful and full of activities in the summer. The choice largely depends on your personal preference for activities.
Are there activities for non-skiers in Breckenridge during winter?
Absolutely! Breckenridge offers numerous activities for non-skiers including snowshoeing, ice fishing, dog sledding, and snowmobiling. Don't forget to explore the thriving arts scene, local breweries, or indulge in some retail therapy.
Can I take a day trip to other places from Breckenridge?
Yes, Breckenridge's central location makes it easy to explore other parts of Colorado. Vail, Denver, and Rocky Mountain National Park are all within a day trip's distance.
What are some recommended local foods to try?
Breckenridge is a foodie's delight. Make sure to try Colorado staples like Bison burgers and Rocky Mountain trout. Don't forget to visit the local distillery for some bourbon.
---
Which of these things to do in Breckenridge will you try first? Let us know in the comments section below!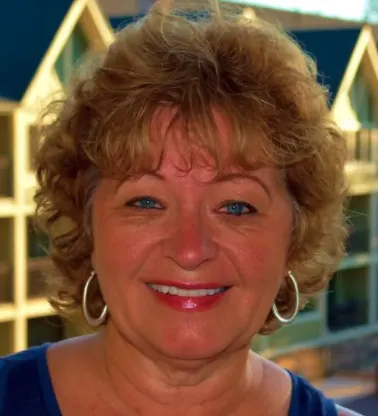 Noreen Kompanik is a Registered Nurse and San Diego-based travel writer and photographer. Over 400 of her published articles have appeared in 38 different digital and print publications. She especially loves writing about family travel, luxury travel, food, wine, coffee, history and travel writing and shares these articles on her travel website What's In Your Suitcase.