Denver may be most well-known for its elevation (aka "The Mile High City"), having over three hundred days of sunshine each year (perfect rooftop weather), or being a big dog in the American beer scene.
But visitors may be surprised to find a bustling Denver restaurant scene as well! Whether it's breakfast, brunch (a particular favorite in the city), lunch, or dinner, you're sure to find no shortage of amazing options for places to eat in Denver.
Which can make it tough to narrow down where to nosh. So a good place to start in any city is the iconic restaurants – the ones that put a city on the map food-wise, or are instantly recognizable within those city limits. And for Denver, that starts here.
Check out our list of the most exciting restaurants that make Denver possibly the best foodie heaven in the area!
Not in the mood to go out to eat tonight? Click here to have Grubhub deliver directly from the best restaurants in town to your doorstep.
Recommended food tours: Downtown Denver Food Tour

Embark on a culinary adventure through downtown Denver's dynamic dining scene on a walking food tour, sampling mouthwatering creations from five of the city's top restaurants in a single afternoon. Savor award-winning dishes, authentic Neapolitan pizza, and freshly baked empanadas from a family-owned establishment. As you indulge, uncover Denver's Wild West history and stroll past iconic landmarks like the baseball field and Union Station.
While in Denver don't miss out on activities that will help immerse yourself with the city (hurry while they're hot!):
My Top 3 Picks of Denver, CO Restaurants
| | | |
| --- | --- | --- |
| Restaurant | Top Pick | Our Rating |
| Gaetano's | Lasagna | 5/5 |
| Brown Palace | Ribs | 5/5 |
| Elway's | Natural Half Roast Chicken | 5/5 |
The Thirteen Best Restaurants in Denver, CO
1500 Curtis St // +1 303-534-1927
Is there anything more nostalgically American than an awesome diner? A place where prices are typically lower, you can get breakfast all day, and the size of the menu means everyone can find something they like?
Sam's No. 3 is one of the oldest restaurants in the city and the epitome of the classic diner in Denver. In fact, fans of Guy Fieri's "Diners, Drive-ins and Dives" may recognize this spot, as Sam's was featured on the show in 2011. And if the popularity wasn't already there (it was), it has since skyrocketed!
Here you'll find your typical diner fare: breakfast served all day, burgers, sandwiches, etc. But what Sam's is REALLY known for is their amazing green chili and absolutely massive (and creative) breakfast burritos!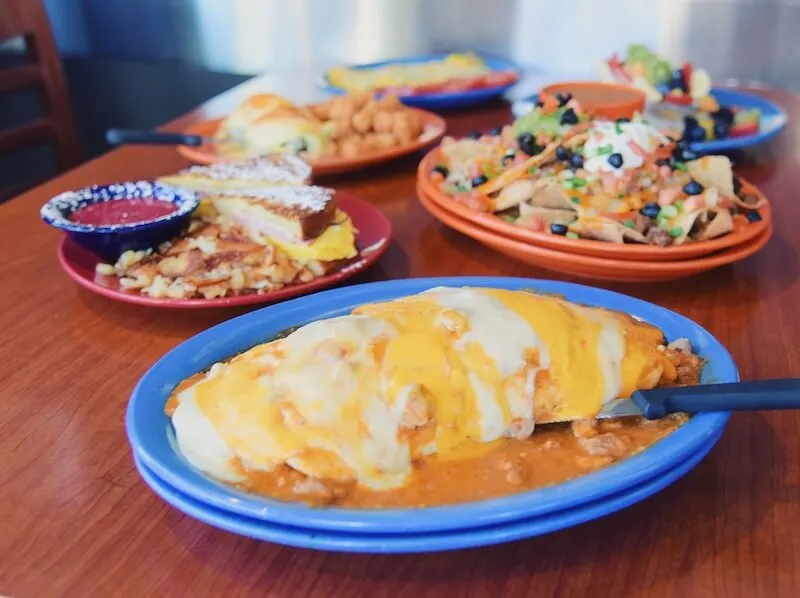 For a comfort food eating experience reminiscent of days past, make sure to try this classic Denver diner!
2641 E 2nd Ave // +1 303-322-7666
The Cherry Cricket has been slinging some of the best burgers you'll ever taste in Denver since the 1940s. Back then, it was regaled as one of Denver's very first sports bars.
Flash forward to the 21st century, and the Cricket is so loved by the Denver community, that when a fire ravaged the building in 2016, the impacts were felt city-wide. Luckily, their closure was short-lived, and they came back stronger than ever, even opening a second location in downtown Denver's ballpark neighborhood.
Check out one of their specialty sandwiches, or create your own from their massive list of potential ingredients. The possibilities are endless. Just make sure you get some fries on the side! Great place, great fun, great burgers at this Denver eatery!
Casa Bonita: The Most Fun Restaurant in Denver
6715 W Colfax Ave // +1 303-232-5115
When outsiders think of Denver restaurants, Casa Bonita may be THE most widely known. And we ultimately have South Park to thank for that. Because they certainly aren't known for their food – it's a very basic cafeteria-style dining area, serving up Mexican fare.
But however we got here, you simply cannot have a listing of iconic restaurants without including this one. Despite knowing the food shortfalls, people still frequent this establishment for the experience.
Casa Bonita has an extensive schedule of over thirty attractions. The most popular (and famous) being the dive show, where divers plunge into a fourteen-foot deep pool from a thirty-foot high indoor waterfall. While it may seem strange to include an average Denver restaurant in this list, there is nothing average about the entertainment value here.
Gaetano's: Classic Italian Restaurant in Denver
3760 Tejon St // +1 303-455-9852
Gaetano's was once owned by Denver's most infamous crime family with known ties to the mob, the Smaldone's. In fact, from the time it opened in what used to be Denver's Little Italy neighborhood, it was widely known to be the mob's hangout.
Today, it frequently receives accolades for being Denver's best old-school, real-deal Italian restaurant. Their menu is bursting with all of your Italian dishes like burrata, wood-fired pizzas, chicken parmigiana, handmade pasta, and the best lasagna you may ever eat. Or, you can just sit by the bar and soak up the retro ambiance while enjoying a classic cocktail.
You may also get lucky and catch their Frank Sinatra impersonator entertaining the crowd. Quality Italian cuisine, outstanding history – check out one of the best Italian among Denver restaurants.
Denver Diner: Great 24 Hour Denver Diner
740 W Colfax Ave // +1 303-825-5443
Another iconic diner from the list of Denver restaurants. This one is open twenty-four hours a day and is quite popular with the after-bar crowd (as you can imagine).
If you happen to find yourself here with the late-night folk, you will surely have some of the best people-watching a diner can offer along with your meal.
But what keeps the people coming here is the old-school diner feel, with a wide-ranging menu that has become synonymous with the classic American diner. And even though the people-watching experience may fall off a little during the day, don't let that stop you from sampling this classic Denver diner.
Brown Palace: Great Option for Upscale Dining in Denver
321 17th St // +1 303-297-3111
Built in 1892, The Brown Palace is Denver's second-longest hotel operating in the city, and its distinctive triangular shape makes its mark on the map of downtown Denver. A symbol of luxury, the hotel today is a popular "splurge" destination among tourists (read: not cheap).
With no expense spared, the dining options within the Brown Palace reflect that same level of luxury. Ellyngton's, in particular, is known for hosting extravagant champagne brunches.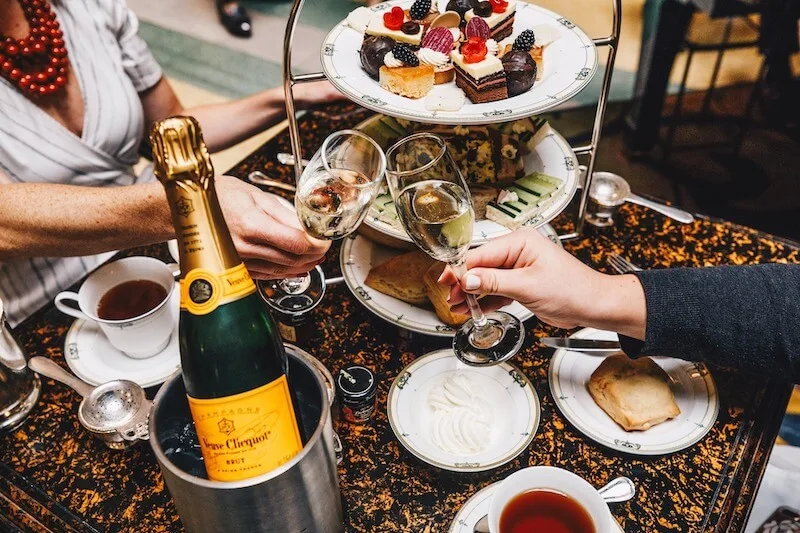 Or you can experience four-diamond fine dining among Napoleonic artifacts at the Palace Arms. The hotel even hosts a lovely afternoon tea, a la the United Kingdom. But if you're looking for a date night dinner experience, the Ship Tavern is best known for some of the tastiest prime and short rib, and endless seafood options.
Pair that with some Denver beer or wine for a memorable dining experience!
For elegance with an international flair, make sure to add the Brown Palace to your bucket list!
Elway's: Best Steakhouse in Denver
1881 Curtis St // +1 303-312-3107
Denver is a very sports-centric city, with professional teams in all major sports. For football, the city bleeds blue and orange for the Denver Broncos. And when it comes to the Broncos, there is no player/coach/whoever more loved and famous than John Elway himself.
So it's natural that a steakhouse opened in Cherry Creek by Elway would become a huge hit. But while the name may get people in the door, it's the food that keeps them coming back. Hand-cut USDA prime steaks, amazing Colorado lamb, fresh seafood (for a land-locked state), and an amazing wine list have all become synonymous with Elway's Steakhouse.
If you're unsure where to start with their extensive menu, some of the must-try dishes are Chicken Fried Lobster Tails (for starters), Natural Half Roast Chicken, and Braised Short Rib, paired with any cocktail from their impressive list!
Even if you are not a Bronco fan, check out this "best of Denver" steakhouse.
The Fort: Great Place to Try Regional Game
19192 CO-8 // +1 303-697-4771
The Fort is an iconic Denver restaurant with quite a peculiar history. It was originally constructed to be a family home, but the restaurant was added as an income-generator when the project went over budget. Once completed, they were open for business in 1963.
That same year, the family adopted a black bear cub (named Sissy) who wound up living at The Fort for nineteen years! She would greet guests and has even been memorialized into a children's book.
Today, the Fort's menu makes a contemporary twist on the same regional game mountain men and Indian tribes ate. Buffalo, elk, and quail are some of their staples, and they serve more than 80,000 buffalo entrees each year.
According to the restaurant, they are inspired by historic recipes and aim to reintroduce food trends of the 1800s into the modern era. For a unique dining experience in Denver, visit The Fort.
Illegal Pete's: A Denver Favorite for Mexican Food
1530 16th St Mall #101 // +1 303-623-2169
You might not know it, but Chipotle was actually started right in Denver, CO. And while they have grown into a national delight, true Denverites will tell you there's a bigger, better, more iconic dog in the fast-casual burrito game. And that, my friends, is Illegal Pete's.
Serving up mission-style Mexican fare, Illegal Pete's has all the usual suspects: burritos, tacos, quesadillas, etc. But here you can "spice up" your burrito with items like fried fish, queso, pesto sauce, or fried potatoes. It takes a little extra time to prepare (because everything is FRESH), but the Baja fish anything is to die for.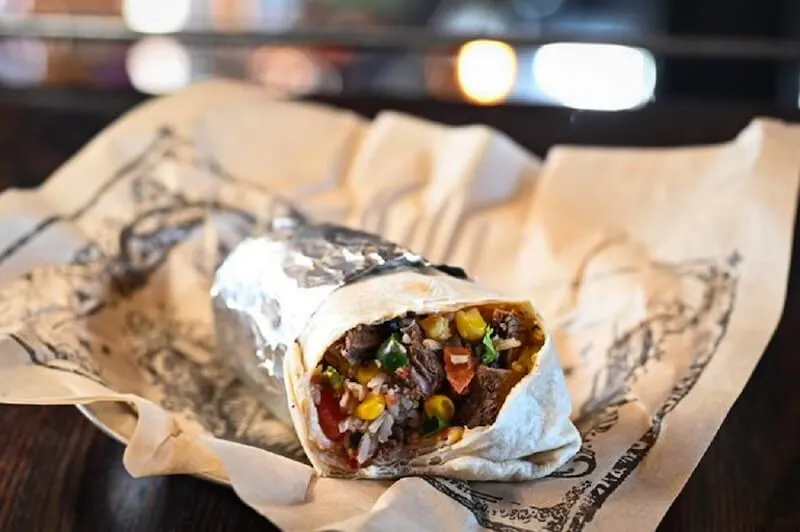 And, in addition to the amazing food, Illegal Pete's also has a full bar and hours that cater to the late-night crowd. It's no wonder this spot has such a cult following in Denver. If you're looking for great Mexican food in Denver, Illegal Pete's is one of the best restaurants to try out!
2620 16th St // +1 303-455-3811
Now let's talk about one of the new restaurants in Denver. Little Man is like a newborn baby compared to others on this list, having opened in 2008. But when it comes to amazing ice cream in the Mile High City, it just doesn't get any better than this.
Known for their iconic milk-jug shaped building and inventive flavors, it is not uncommon to see the line wrapped all the way up the street. People flock to this spot in droves for fresh, homestyle ice cream and waffle cones made on-site.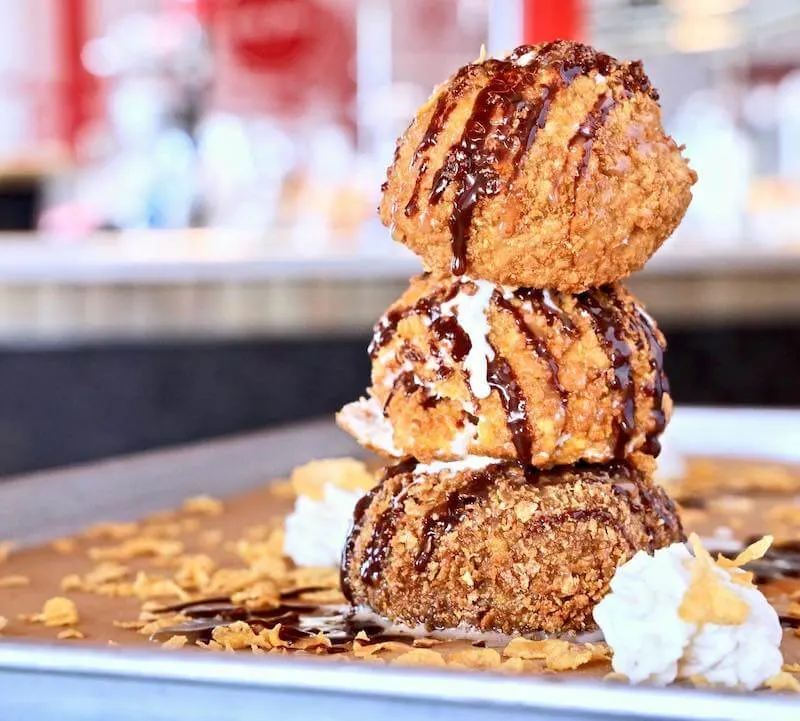 And while the flavors rotate, you're sure to find something you will love on their seasonal menu. The salted Oreo is a particular fan favorite!
They might be new on the Denver food scene, but they sure know how to prepare some delicious treats! Sate your sweet tooth at this classic among Denver restaurants.
980 Grant St // +1 303-860-1655
Another historic spot on this listing, Charlie Brown's has been around since the Prohibition Era. And when you walk in today, you can feel that it hasn't changed much as time went on. The decor is somewhat dated and speckled with antiques and nods to their prohibition connection.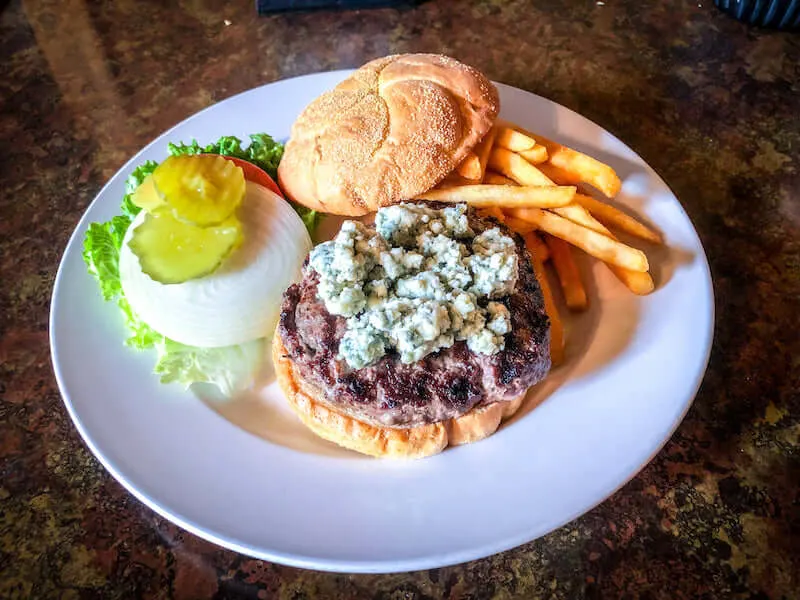 What you might be surprised to find out is that Charlie Brown's is Denver's oldest piano bar. And they still host nightly sing-a-longs!
As far as the food goes, you can find steak/chicken/seafood dinners, Greek specialties, or your standard burgers and pizza.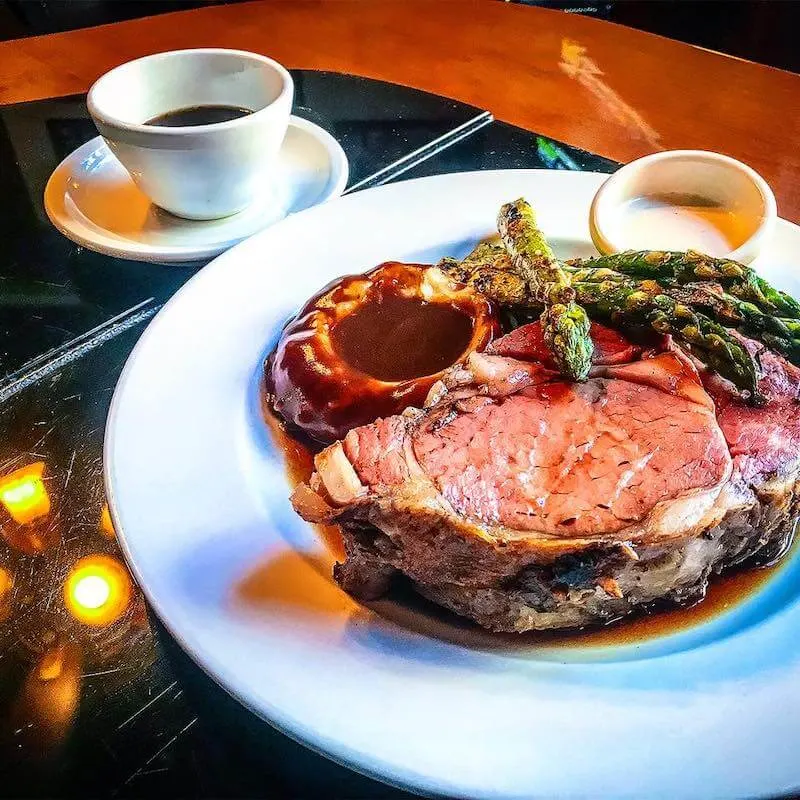 Whatever you order, it's sure to be solid. And when it's combined with live music and sing-a-longs with a lively crowd…does it get any better?
1962 E Colfax Ave // +1 303-321-3139
Pete Contos (RIP) was a Greek immigrant who came to Denver in the 1950s. He began working in local restaurants, and by 1962 he became a restaurant owner himself (his first of many) and began a legacy in Denver that is still alive and well today.
While you can't go wrong at any of Pete's restaurants, Pete's Kitchen is a particular favorite across Denver.
While the menu is diner-style and covers a wide array of items, you must try their Greek specialties.
Whether it's gyros, souvlaki, or kebabs, it's guaranteed to be 100% delicious. If you want to get super Greek food in Denver, Pete's is the restaurant of choice.
714 Santa Fe Dr, Denver, CO 80204 // +13036233926
If you're like me and always on the hunt for that authentic Mexican taste, then Denver has a treat in store for you.
Tucked away in a modest setting with a hole-in-the-wall vibe, El Taco de Mexico has been serving up traditional Mexico City-style plates since 1985. I mean, a James Beard award winner for their tacos? You bet I had to see what the buzz was all about!
And oh boy, did it live up to the hype. The first thing you'll notice when you walk in are the countless awards gracing the walls. It gives off a "humble but proud" aura.
But let's talk tacos. Hands down, these are some of the best I've tasted in Denver – perhaps even ever. Every bite had me savoring the perfectly seasoned meats and fresh ingredients. And for the adventurous souls out there, don't shy away from the beef tongue and cheek meat. It's a revelation!
Now, as for my personal favorite: the smothered chile relleno burrito. It was an explosion of flavors in my mouth, making it one of my most memorable Mexican dish experiences.
The seating might be limited, and the kitchen may appear simple, but the sheer magic they whip up in there is remarkable.
In short, if you're in the Denver area and craving for a piece of authentic Mexico, swing by El Taco de Mexico!
---
When it comes to eating in Denver restaurants, there is no shortage of amazing venues to try. But if you want to really dig into the history and significance of Denver restaurants, you simply can't go wrong with any of these local icons.
Frequently Asked Questions
What food is Denver famous for?
Denver, Colorado, boasts a diverse culinary scene that pulls from various traditions and reflects the city's history and evolving tastes. Here are some foods and dishes that Denver is particularly known for: Rocky Mountain Oysters, Denver Omelette, Colorado Green Chile, Colorado Lamb, Bison, Craft Beer, Palisade Peaches, Rocky Ford Cantaloupes.
What are the best restaurants in Denver for cheap eats?
Denver has a diverse culinary scene that offers delicious options at every price point. For those on a budget, here are some of the best places in Denver to enjoy great food without breaking the bank:
Illegal Pete's:
Biker Jim's Gourmet Dogs
Santiago's
Pho Duy
Federal Coffee
What about vegetarian and vegan restaurants in Denver?
Denver is quite accommodating for vegetarians and vegans. Some popular choices are:
WaterCourse Foods: A completely vegetarian restaurant with a diverse menu.
City, O' City: Offering a varied vegetarian and vegan menu, from breakfast to late-night eats.
Vital Root: Focused on fast and casual, yet healthy and delicious vegetarian and vegan options.
What are some of the must-visit restaurants in Denver?
Denver has a dynamic food scene. Here are some top recommendations:
Fruition Restaurant
The Wolf's Tailor
Safta
El Five
ChoLon
Visiting Denver, CO? Check out our other delicious guides:
Best Mexican Food In Denver
Visiting other destinations in Colorado? Check out our other guides:
Which of these iconic Denver restaurants do you most want to try? Let us know in the comments section below!
Kara is the one-woman team behind Happening in Denver, a travel blog. After fleeing small-town life in Wyoming, she has called Denver, CO home for the last 12+ years. When it comes to travel, she appreciates traveling like a local and never paying full price for a trip. And when she isn't living that travel life, she can be found petting every dog that will let her, and laughing (loudly) at any opportunity.