Looking for the best South Padre Island restaurants? Then you've come to the right place!
Did you know that Texas has a tropical island? Believe it or not, it does.
South Padre Island encompasses a 34-mile-long stretch of white sand in southern Texas. This barrier island borders the Gulf of Mexico to the east, and to the west by the picturesque Laguna Madre Bay.
The natural beauty of the region along with its spectacular sunrises and sunsets are just some of the reasons visitors from Texas and northern U.S. states flock to this island destination year-round. It's a perfect playground for outdoor activities like windsurfing, skydiving, kiteboarding, horseback riding, sailing, fishing, and so much more.
Completely surrounded by water, South Padre Island also boasts the freshest seafood, brought in daily by its local fishermen. As a food aficionado, I loved the variety of restaurants and cuisines offered here. Most are family owned and operated, a concept you don't see a lot of places these days. But on South Padre Island, it's a source of local pride and joy.
The number of restaurants on the island is impressive for its size. But here are some of my favorite places for eats and treats from my first time visit to this water wonderland.
Visiting other destinations in Texas? Check out our other delicious guides:
The 7 Best South Padre Island Restaurants
202 W. Whiting Street // (956) 761-2977
It's hard to beat the food, the views, and the service at this fun, festive waterfront eatery with stunning sunsets. The dining pavilion is situated above the picturesque Laguna Madre bayside and fishing pier. The restaurant is named for the marlins that inhabit these waters. Mounted marlin sculptures colorfully decorated and painted by local artisans hang from the ceiling, adding an air of whimsical artistry.
Our group of gal pals loved dining at The Painted Marlin as it's quintessential island outdoor dining in a casual but picture-perfect setting. Ordering drinks to toast the awe-inspiring sunset on the last night of our visit was so special. Our favorites? The house made red sangria, house shack margaritas, and creative coladas.
Of no surprise, seafood is the star of the show here. A few shared starters like Ceviche, Crab Cake Bites, and Blue Crab Fingers were relished by everyone. As a special surprise, the chef sent out a small tasting of his amazing Etouffee and Rice made with fresh crawfish and shrimp.
My main dinner entrée was a beautiful prepared and presented Mojo Mussels and Shrimp Capellini. This savory dish was utterly delicious, with a slight Cajun twist that made it unique.
If you're looking for fresh seafood with a view for happy hour or dinner on the island, The Painted Marlin Grille is your place! Or if you're out there for a day of fishing and catch your own seafood, the restaurant is happy prepare it your way at a reasonable price.
3409 South Padre Blvd // (956) 299-4910
I fully admit that breakfast is a meal I often skip. But after eating at Josephine's Restaurant, I have been converted to a "morning dining diva." All due to their incredibly diverse and creative menu that's served all-day long in addition to an impressive brunch and lunch menu.
This island favorite is always packed, with lines forming on the weekend, and for good reason. The charming eatery is a gathering place for friends who come for the great American scratch fare just like "Mom and Grandma used to make."
Selecting from the menu isn't easy, but thankfully, our group of girls are all about sharing which means we'd get a few tastes of everything. There wasn't a breakfast entrée that didn't delight, though two made us the ooh, ahh and drool. The Crab Cake Benedict: lump crab served on a croissant, topped with two poached eggs and house-made hollandaise sauce, and the Crepe Mussett, a French crepe creation stuffed with berries, bananas and Nutella, then topped with berries and cream.
I asked for mine sans the Nutella, and got more fresh fruit and a wink from my server that meant "I've got you covered!"
For a quaint, charming hometown classy foodie experience without a stiff price tag, Josephine's is an absolute island jewel.
3400 Padre Boulevard // (956) 761-9585
Every town has to have a brewpub. And we loved the vibe of Padre Island Brewing Company. The locals adore it. And so did we.
Established in 1995, the lunch and dinner pub specializes in its handcrafted beers. The best way to taste? A flight, of course. A large chalkboard lists the daily offerings though the full beer menu includes even many more choices. If you're not sure about which ones to choose, servers are well-versed and beer experts themselves, so they're very helpful.
Shared starters are a must, like Beer Battered Stuffed Crab Mushrooms, Wisconsin Cheese Curds, and of course a pub favorite that goes with any beer, the cheese topped Pretzel.
Other entrees feature salads, sandwiches, burgers, tacos, wraps, seafood baskets, and main entrees. I couldn't resist ordering a pizza, especially after Pizza Today Magazine voted Padre Island Brewing Company one of the "Top 100 Independent Pizza Places."
Patrons can choose their sauce, along with individual toppings. I can't say enough about my pie choice with fresh tomato sauce, pepperoni, mushrooms, onion, and pepper. Though it's said to be an "individual pizza," it's plenty big enough to share. The same goes with the Calzones my friends ordered- they were huge and delicious!
For a great brewpub experience, Padre Island Brewing Company has my recommendation.
6700 Padre Blvd. // (956) 433-2098
We all agreed that we'd never experienced a restaurant quite like this in a Courtyard by Marriott hotel. Bar Louie is truly unique, that's for certain. And its fits the area to a T.
Locals absolutely love the gastrobar that features live music, a vibrant atmosphere, lots of bar and floor seating, wonderful libations, and really, really good food. And guaranteed, there's always someone on the dance floor, for who can resist a popular upbeat song?
We started with a trio of bar bites like hand-breaded pickles, flash fried calamari, and a trio of chips and Mexican-inspired dips. They were perfect items to pass and share around the table.
I'd already heard from a local foodie that the Voodoo Pasta was a must-try. Prepared with jumbo shrimp, andouille sausage, red and green bell peppers with a house-made spicy voodoo sauce, it was everything it was touted to be. Delectably delicious with every bite!
We had no room for dessert but patrons at the table next to us raved about the Cinnamon Donut Holes. These cinnamon and sugar dusted poppers are accompanied by maple caramel and chocolate sauces. I can attest that it didn't take long for that cup of donuts to magically disappear from their table top!
For a really fun and festive time in South Padre Island with great bar food and live music, Bar Louie is the ideal place to gather.
103 East Saturn Lane // (956)- 761-2962
Every beach town needs a pirate restaurant.
Open for lunch and dinner, Blackbeards' has been a mainstay of South Padre Island since it first opened back in 1978. The owner's mantra was "if you make and serve a good burger and a cold beer, you might do enough business to be able to live in a beach town." Given the longevity of the eatery, one can surmise that it truly worked!
Our friends thoroughly enjoyed our lunch together starting with shared dishes of Potato Skins, Crabcake, and Tres Amigos (fresh chips with salsa, guacamole, and queso).
A few words of warning if you're dining here. One, the menu is extensive and it isn't easy to choose your main entrée. However, the servers are happy to assist as many have been with this establishment for years.
Two, portions are huge, so you may want to consider sharing. A friend who's a seafood lover like me agreed to split the Blackbeards' Seafood Platter Supreme. The impressive broiled or fried seafood plate included gulf shrimp, scallops, stuffed crab, stuffed shrimp and a choice of fresh fish. Our fish selection was broiled seasonal Mahi Mahi. Accompanied by a house salad and loaded baked potato, the bountiful entrée was more than enough for sharing, and we still had leftovers.
Other house favorites include Blackened Asian Catfish, Ginger Teriyaki Tuna Steak, and Shrimp 3 Ways. If some of your party isn't into seafood, no worries. Blackbeards' offers other options like burgers, steak, and chicken.
At this pirate lair, we guarantee you'll find something for everyone.
700 Padre Blvd South, Suite J // (956) 761-2526
This delightful South Padre favorite is yet another eatery that's so popular with locals and visitors that tables fill up fast during prime dining hours. Open for breakfast, lunch, and brunch, the charming bistro features incredibly tantalizing dishes served with a smile and outstanding service.
I highly recommend starting with a mimosa, or ordering a carafe of champagne for couples or larger groups. Yummies will also bring out accompanying juice mixes of your choice. My favorite? The pineapple mango. And to our pleasant surprise, the juice contains sparkles, so when mixed with the champagne, the glass glitters. Honestly, it doesn't get any more fun.
And coffee lovers will delight in their creative concoctions like Coconut Zesta, Spanish Macchiato, Nutella Mocha, or a Milky Way Latte.
Entrees here are divine. But again, everything in Texas seems supersized, so these are big enough to share. My Padre Panini included sliced ham, bacon, egg, tomato, spinach, cheddar cheese, all grilled on sourdough bread. I also asked for a Lemon Poppyseed Pancake one of Yummies' house specialties. Both choices were perfect.
For a hometown feel with great food and great service, Yummies Bistro is a place you won't want to miss in South Padre Island.
4215 Padre Blvd // (956) 761-4843
With Mexico just over the border, having a colorful festive Mexican restaurant and cantina is a must. And Señor Donkey is the spot on the island for Tex-Mex food.
Open for lunch and dinner, the eatery does indeed have a donkey as its mascot. You'll meet him as soon as you enter the restaurant. The atmosphere here is laid-back but lively, and a whole lot of fun. The menu is seafood-centric but has a great selection of classic tacos, enchiladas, burritos, and quesadillas along with featured dishes.
Our group of diners highly recommend the Shrimp Quesadillas (my absolute favorite), Fish Ceviche, Pete's Carnitas, and Blackened Fish Veracruz. Start with a few cheesy queso dips to share as these always set the mood for more follow-on Mexican delights.
If you're into adult beverages, the bartenders at Señor Donkey are great at making massive Micheladas, Margaritas, and other delightful Mexican libations. My jalapeño margarita was amazing. Smooth with just the right amount of kick.
The next time you're in South Padre Island, we hope you'll enjoy one of more of our favorite places. Guaranteed, you won't go hungry here!
---
Which of these restaurants on South Padre Island will you try first? Let us know in the comments section below!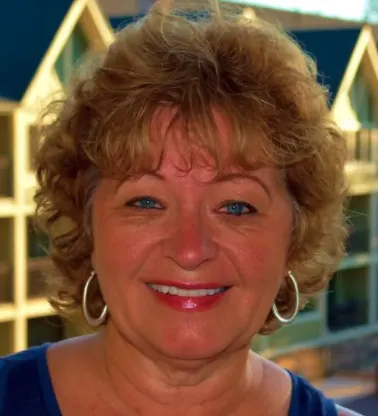 Noreen Kompanik is a Registered Nurse and San Diego-based travel writer and photographer. Over 400 of her published articles have appeared in 38 different digital and print publications. She especially loves writing about family travel, luxury travel, food, wine, coffee, history and travel writing and shares these articles on her travel website What's In Your Suitcase.