If you're visiting Saratoga Springs, New York, this year, you might be looking for "Health, History, Horses" – after all, that's our slogan, and we wear it well. Saratoga offers health in many ways, but the healing mineral waters are the most sought after. We also have a plethora of hot spots featuring our rich history everywhere you turn, and one only needs to say the word 'racetrack' to experience stories about the oldest organized sporting venue in the country. How about Saratoga Springs restaurants?
The food scene in the Spa City has exploded over the years as well: Southern Louisiana fare, Italian, Mexican, pub foods, hole-in-the-wall finds, BBQ, Sushi, Indian, Steak Houses, Farm-to-Table – you name it, we've got it. Here are eight restaurants you simply can't miss when in town.
The 10 Best Saratoga Springs Restaurants
15 Church Street // +15185871515
Locals love Saratoga, partly because contractors tend to restore historic buildings to their yesteryear glory – rather than bulldozing them and starting new; it's exciting to watch many restaurants and other businesses find their new homes inside.
15 Church is one of these.
The waitstaff is very friendly and willing to share what the day's specials are and which are their favorite dishes. The atmosphere is cozy, and people lean toward each other in conversation. Or, you can choose to dine on The Patio at 15 Church – a delightful open-air space right next door.
A great choice is their Prime Filet Mignon Center-Cut with gorgonzola butter, garlicky spinach, crispy onions, red onion marmalade, and bone marrow demi. They also serve fresh fish dishes and chicken, rabbit, and duck selections from their extensive menu.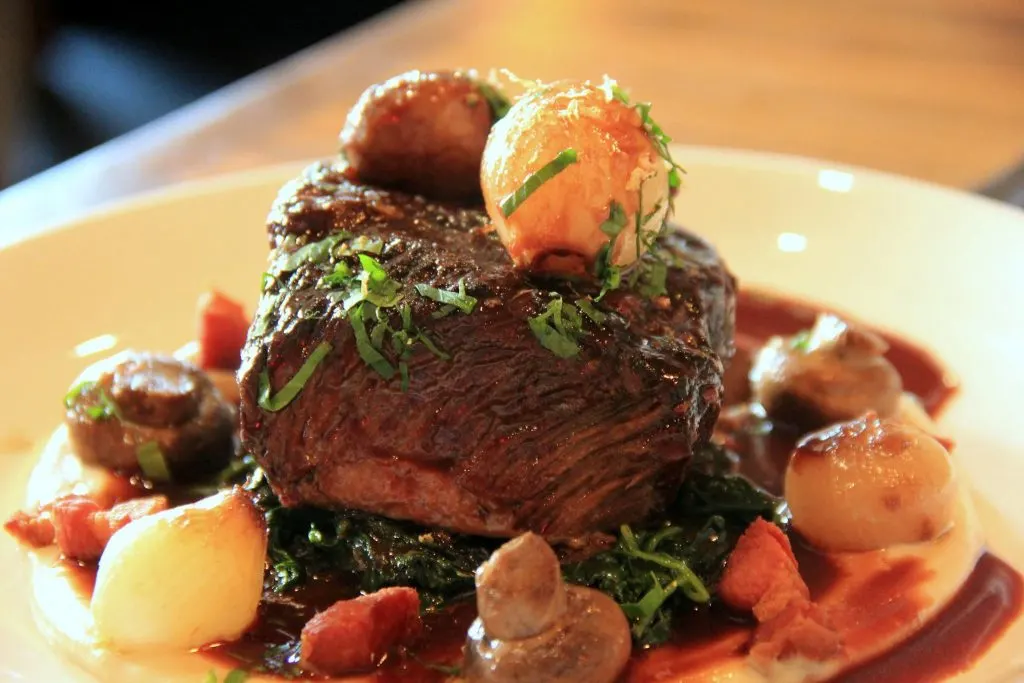 Alongside their brandy, Scotch, and Port choices, their wine list offers an array of bottles or by-the-glass options.
25 Church Street // +15185837889
There are a few great breakfast eateries in our Spa City. Still, my favorite is the Country Corner Café right off Broadway, located in another historic building nearing its 200th birthday. You can eat downstairs or next door in an upstairs open space with plenty of tables and old-fashioned items of interest.
Everything is fresh and bought locally. The restaurant serves breakfast bowls, make-your-own omelets, eggs benedict, pancakes, waffles, rancheros, yogurt, and lunch options – such as sandwiches, salads, and soups.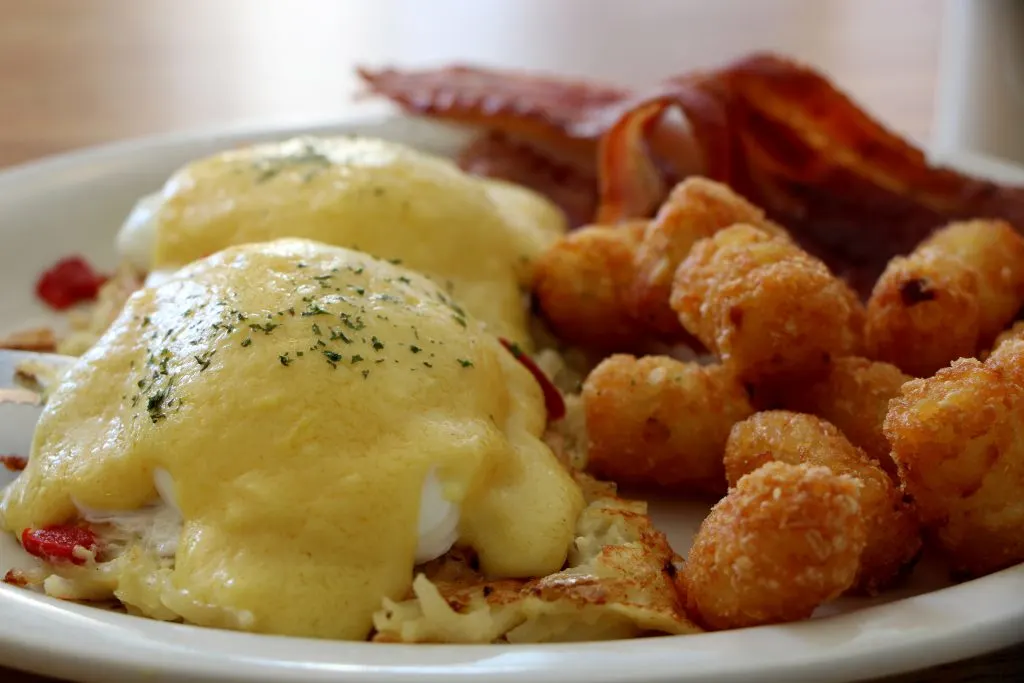 I enjoy the staff – they are attentive and friendly, but they leave me alone between bites and chatting with friends who've met me for breakfast.
Try their ½ and ½ – a mix of orange and cranberry juice – a super refreshing beverage and a step up from the usual.
18 Division St, Saratoga Springs, NY 12866, the United States // +15185800025
Chianti Il Ristorante is the place to go if you want a peaceful atmosphere and superb fine food. They offer a full selection of traditional Italian cuisine, pizzas, and fresh seafood.
Among their delicious specialties are shrimp scampi, homemade pasta, and a variety of sauces, which change daily.
I enjoyed that Chianti's ambiance was romantic, elegant, and certainly on the fancier side.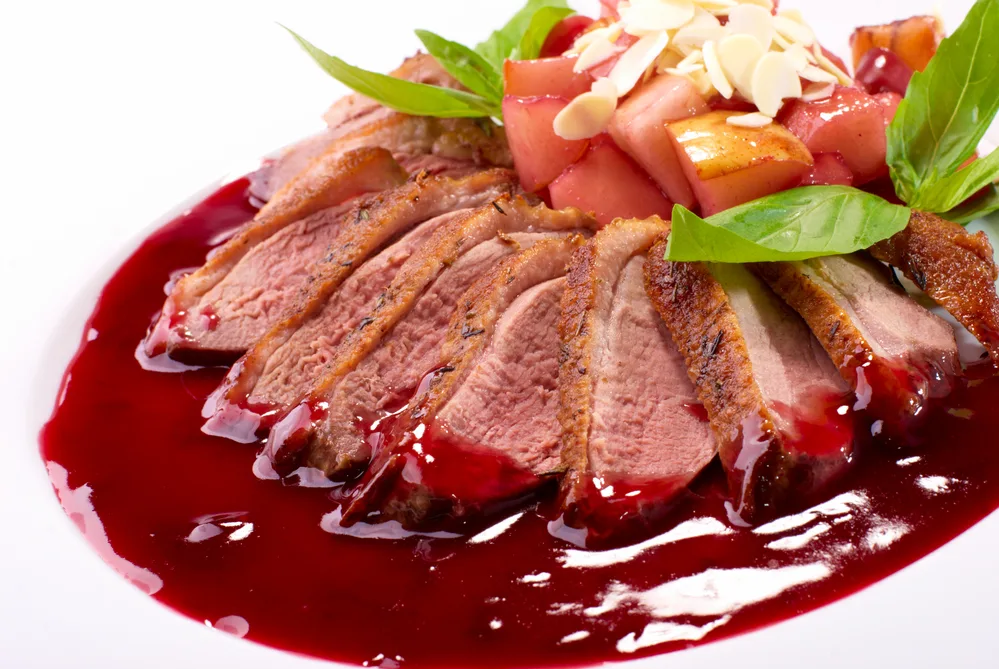 The food was simply fantastic! We got a bottle of red chianti from their extensive wine menu, which was fantastic, as well as a carpaccio starter with gorgonzola and truffle oil and two duck entrees.
The duck was served with a black cherry reduction that went nicely with both the duck and the vegetables.
Again, we had a fantastic time and thoroughly enjoyed every aspect of our dining experience! The hostess was friendly and helpful, and our bartender/waiter was friendly, chatty, and outgoing.
Chianti is highly recommended if you want to eat at a fantastic Italian restaurant with a fine dining vibe in a really lovely and quiet town!
185 Ballston Avenue // +15185837783
Sometimes, the best surprises come in the least expected places. Mama Mia's is an Italian restaurant like that, tucked into a nondescript strip mall in Saratoga. It seems like a quaint little pizza shop when you first walk in. Once you look around, though, you can take in the walls painted with scenes from Italy, and the smells of Italian dishes simmering in the kitchen, to know it is so much more.
Owner Giuseppe oversees every little detail, often visiting the tables to ensure people enjoy their dinner. A variety of homemade pasta made on premises, seafood, chicken, veal, and hand-tossed gourmet pizzas are among the offerings from their extensive menu.
I usually choose their eggplant rollatini – fresh eggplant rolled with ricotta cheese and topped with melted mozzarella cheese and marinara sauce. Leave room for dessert; those are homemade as well!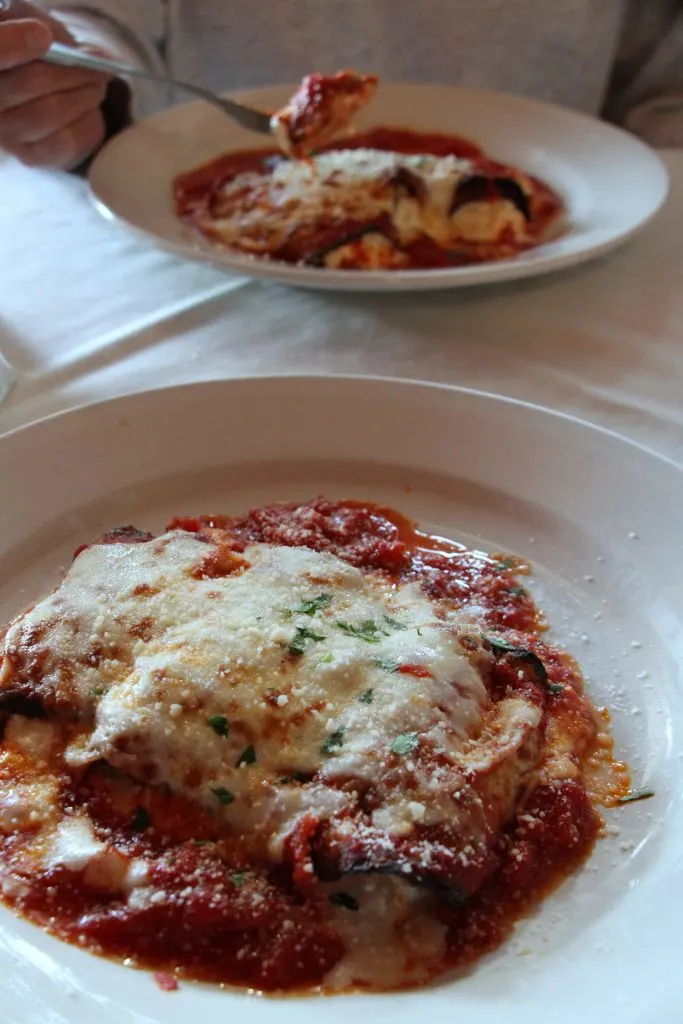 464 Broadway // +5185818100
Mrs. London's Bakery is one of the Saratoga Springs restaurants I make sure to take anyone visiting me. Not only does it serve a great tomato and cheddar soup, salad, and several fantastic sandwiches, the bakery is my favorite stop for the freshest desserts – and makes me feel like I'm in a Parisian shop at the same time.
The line is often outside the front door and sometimes winds down and around the sidewalk, especially during the busy weekends on Broadway. But, stay! You won't regret it.
I usually choose one (or three) of their famous sweets – and there are shelves filled with them. I enjoy them with a hot cup of coffee or an iced tea if the weather is warm.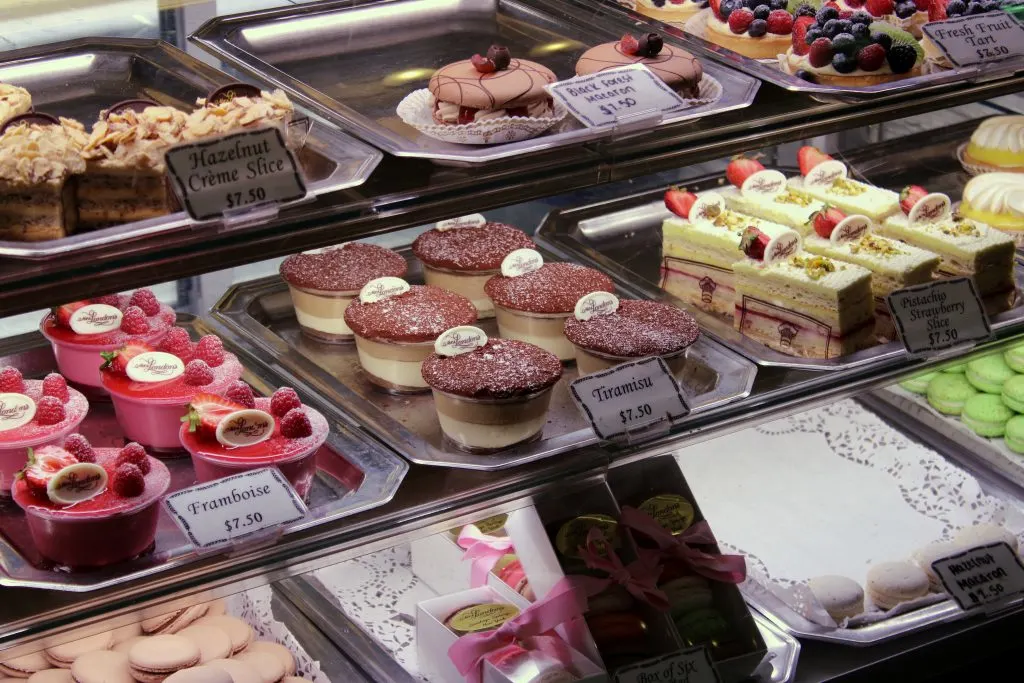 The bakery has several cozy tables inside and a patio for outdoor seating if you prefer the fresh air and people-watching along the main drag in town.
54 Phila Street // +5182260400
For a few reasons, Phila Fusion is one of my favorite amongst the Saratoga Springs restaurants. It's located on one of the most historic streets in town, with several eateries, music venues, retail shops, and sports bars lining both sides. So it's an easy stop during a day of exploring the area.
Phila specializes in noodle dishes, fresh sushi, craft cocktails, and my ideal must-have, piping-hot Crab Rangoon. I've tried many of their menu items and have been happy with them, but I suggest ordering their pad-thai with chicken and extra peanut sauce for your entrée. If you lean towards fruity cocktails, my favorite is the 'flying iguana.'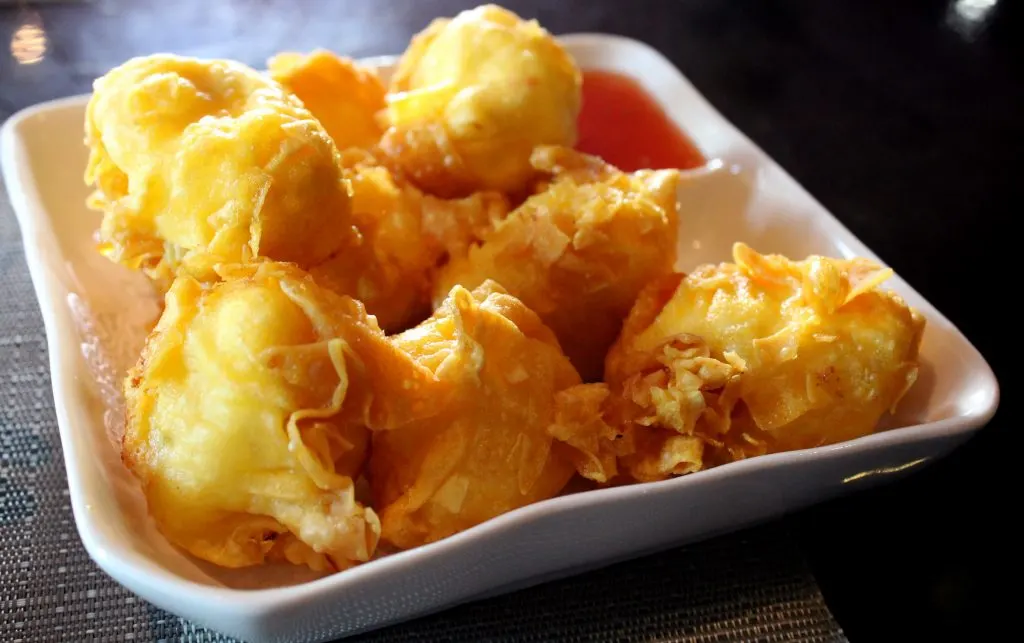 On a side note – they also have another restaurant – located next door. It's called Sushi Thai and has a more formal setting than its sister.
44 Lake Avenue // +15185840192
Scallions Restaurant is a fabulous, hip restaurant right off of Broadway. Inside, the artwork is everywhere – on the walls, shelves, and even carved into the bright and colorful tables throughout the comfortable space. It's one of the hippest Saratoga Springs restaurants.
If you like dishes that lean towards the gourmet side, using flavors and items other eateries might not marry, this is the place for you. Everything is fresh and filling, with homemade soups, delicious salads, seafood items, and more.
Try their salmon salad – the cooked-to-perfection filet is set atop greens with a delicious dressing drizzle. The side dressing is creamy, with a tangy flavor. You can either pour this over the dish or dip each fish bite – as I do.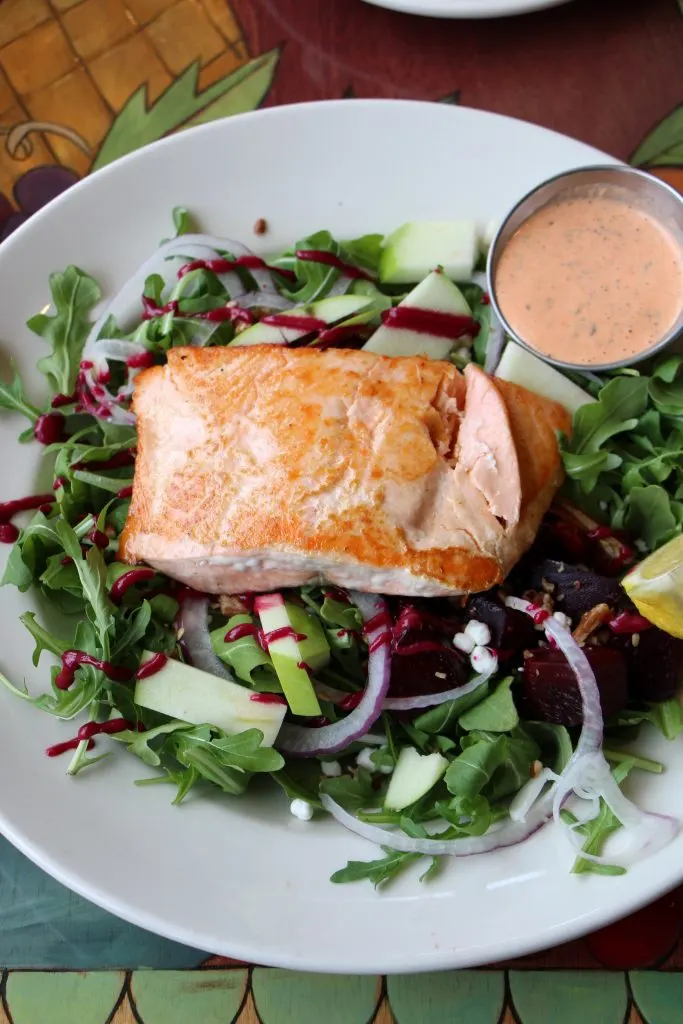 390 Broadway Avenue // +5186826950
When I first walked into this Belgian restaurant in Saratoga Springs, I wondered how true it would be to the foods I remembered my mother cooking during the years I grew up.
Firstly, let me say that everything on the menu sounded tempting; shareable plates, fresh salads, fish and poultry dishes, and decadent desserts; I really wanted to try one that honored my German heritage.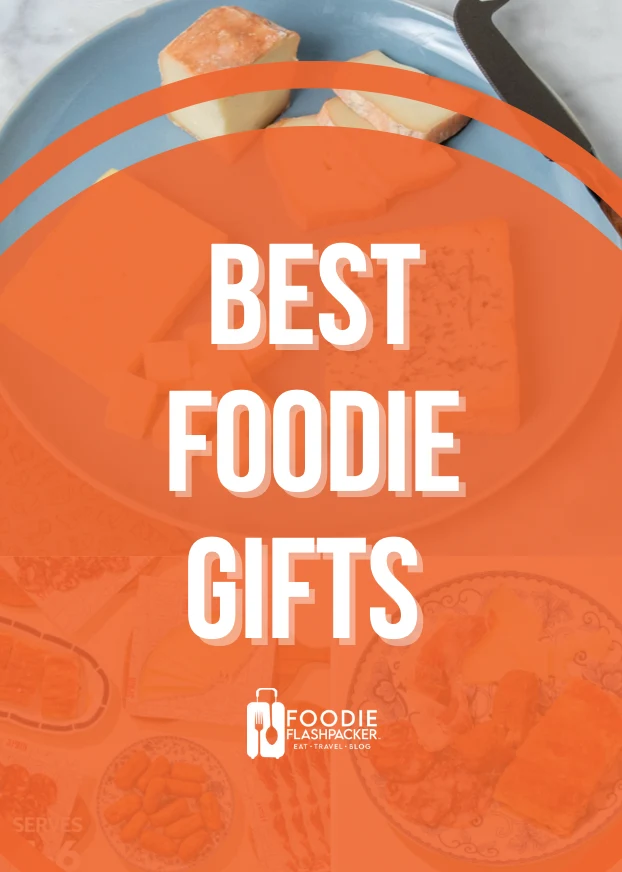 Are you a real foodie? I've compiled a list of the best foodie gifts you can get for yourself and your closest ones. Cheese, meat and sweets subscriptions, and some classic must-have foodie gadgets.
I chose their world-famous Jager Schnitzel as my entrée. The pork loin was pounded thin, breaded, and browned on both sides. Chef Armand Vanderstigchel (the USA-born son of a Dutch immigrant) smothered this ample portion with a rich hunter mushroom sauce, home fries, and a side of red cabbage. I was in Heaven!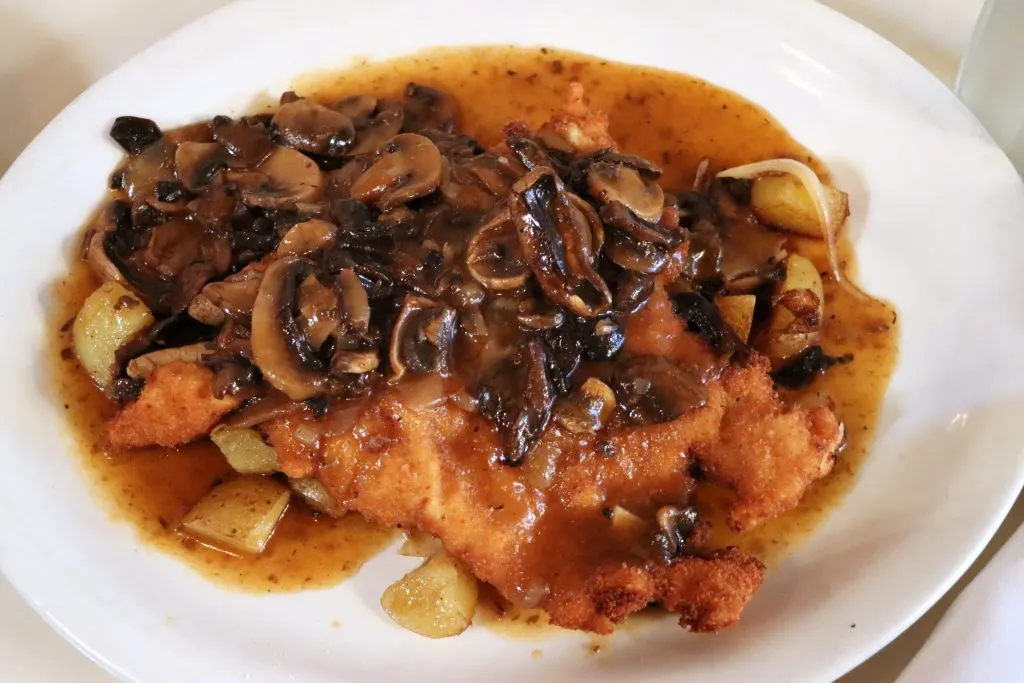 I chose a just-baked apple-blueberry bread pudding with a scoop of vanilla bean ice cream for dessert. The menu is extensive, meaning I will return (many times) to try other featured items this Belgian gem amongst the Saratoga Springs restaurants offers.
541 Broadway, Saratoga Springs, NY 12866, United States // +15185812401
Italian dishes and wood-fired pizza in candlelit, Tuscan-style quarters with a lively all-season patio. Cozy and romantic place perfect for a winter getaway with family or enjoying a special occasion.
Our waitress was over-the-top kind and a complete professional. She made our evening special and one to remember. She was polite and attentive and made sure everything was perfect. On the other side, the food was entirely on another level. Perfectly blended flavors, appealing smell, and incredible taste.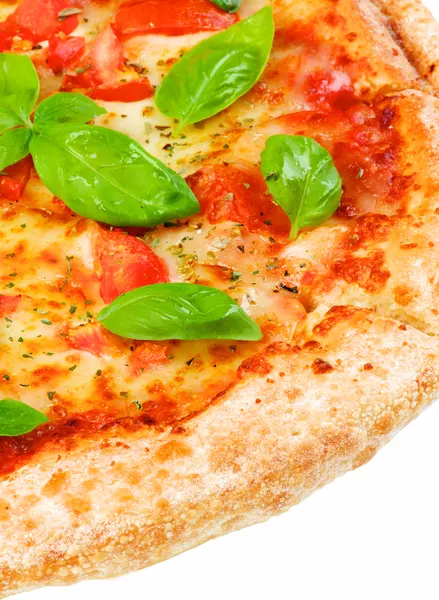 Their classic Bruschetta with Diced tomatoes, garlic, basil, olive oil, arugula pesto, parmesan, and balsamic drizzle is perfect for warming up for your main dish.
The Margherita Pizza with Crushed tomato sauce, fresh mozzarella cheese, and fresh basil is way more than a usual Margherita. It is so thin and crispy, made with fresh ingredients and perfectly melted cheese.
Let the traditional lasagna with meat and besciamella sauce baked in their oven be your must-try meal. There is also an extensive wine list, so you can choose to pair and complete your meal.
129 S Broadway, Saratoga Springs, NY 12866, United States //+15185846882
Enduring Italian restaurant serving classics such as parmigiana, pasta & steaks. With live music on Thursdays, this place is perfect for bigger groups and family gatherings.
Fried calamari, shrimp, clams, salads, and many more starters are on the menu to prepare you for the main dish. The Bruschetta Trio with tomato, pesto, and mozzarella is crispy on the outside and soft on the inside.
The Rigatoni with sausage red cream sauce (Pasta al a Michael) is perfect for lunch. Every bite is better than the next. I strongly recommend Aunt Celia's Eggplant Parmigiana and Linguine with white clam sauce. They were well-presented, tasty, and filling.
They also have great bottles of Italian wine on the wine list at reasonable prices.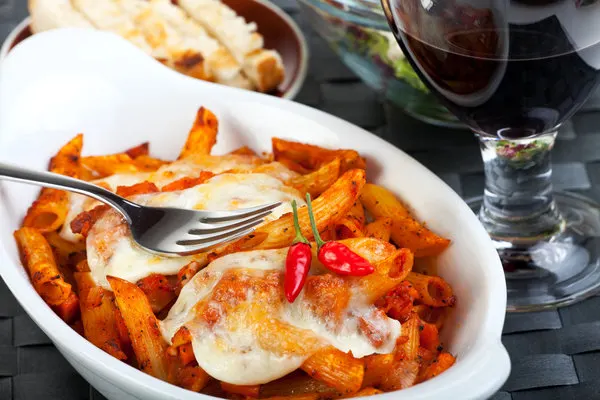 FAQ
What is Saratoga Springs, NY, known for?
This intriguing historical and cultural town is just minutes from Albany and is a short trip from most Northeast areas. It is known for the Saratoga Race Course, horses, mineral springs, and superb restaurants and shopping.
Does Saratoga Springs have a downtown?
Saratoga Springs is the place to be if you enjoy shopping. Shopping is the main draw for many visitors to this vibrant downtown sector.
What is Saratoga Springs's most famous food?
Saratoga Peanut Butter
You've tried peanut butter before, but not like this. Saratoga Peanut Butter Company has been on a roll since its start in 2005 when the company set out to create a peanut butter that was both delicious and nutritious.
10 Best Saratoga Springs Restaurants: Conclusion
Saratoga Springs has over 200 places to choose from when you want to eat in town. From great little hole-in-the-wall eateries to upscale 5-star restaurants, there's something for everyone. The flavors are diverse, and many countries are represented here. So, no matter what kind of food you're hungry for, chances are the Spa City offers it. I've lived here since 2000 and still haven't tried them all. Trust me – it's a happy problem and something I'm more than willing to change!
Visiting other destinations in the region? Check out our other delicious guides:
Theresa St. John is a freelance travel writer, photographer, and videographer based in Saratoga Springs, New York. Even though history was not on her radar while in High School, she has an interest in all things historical now. She has been sent on assignment for several different print magazines, online and in-flight publications. Theresa loves to write profile pieces and is always looking for interesting people to highlight in her writing. She has written several food articles and has her own restaurant review column in a local magazine. She is mom to two wonderful young men and nonnie to six rescued pups.