The East Tremont section of the Bronx is a neighborhood in the south-central portion of the borough, just north of Crotona Park. This neighborhood is sometimes confused with the South Bronx – but the two are not related and are quite different. East Tremont's borders include Southern Boulevard (north), Third Avenue (east), and Interstate 95 (south).
While a part of the Bronx is frequently associated with poverty and crime, a small pocket has worked hard to stay on the right side of those negative stereotypes. East Tremont is just a quick subway ride from Manhattan and home to beautiful old houses with well-manicured lawns. In East Tremont, you'll find many people and businesses, and some seriously good East Tremont restaurants. In addition, you're close to plenty of shopping, entertainment, and dining options like Bronx Community College, the Tremont Mall, Yankee Stadium, and The Hub.
Table of Contents
The 7 Best East Tremont Restaurants
East Tremont is a neighborhood designated for culinary explorers. With an inordinate number of restaurants, bars and cafes, this destination maintains an intimate appeal that feels unlike anything else in the city. East Tremont restaurants are popular with the locals and tourists alike, who flock to this come-as-you-are destination for drinks and dinner. In this article, you will find a list of a few of the best restaurants in East Tremont.
3444 E. Tremont Ave., Bronx, NY 10465 // +17188236318
Take a break from your day and enjoy the best pizza in East Tremont as the locals do. This local business is a feature of the community it serves. El Paisano Pizza & Pasta always delivers quality food to every customer. The food is delicious, and the staff members are always friendly and helpful, making quick work of busy crowds.
The food at El Paisano is a staple of many different types of meals. You can have it at lunch, dinner, or even breakfast. The best part is that there are many options to choose from, such as various pizzas and many kinds of pasta. They've got you covered with salads and soups if you're looking for something light. Or maybe you want to try a calzone or hoagie instead? They've got that too!
When you want to indulge in something sweet, try their homemade chocolate chip cookies and Zeppolis. Visit El Paisano, try out their tasty food, and convince yourself why this Bronx Italian restaurant has so many fans!
2370 Belmont Ave, The Bronx, NY 10458, the United States // +17187336630
Italian eatery Antonio's Trattoria opened in "Little Italy" of the Bronx in 2006. Anthony Lancione and two business partners founded the eatery. The three friends needed a place to transport guests back in time in terms of cuisine and ambiance because they had grown up close to Arthur Avenue.
The trattoria offers everything from thin-crust pizza to Italian-American favorites like Chicken Parmigiana and house-made pasta dishes. They also have a huge selection of wines.
I chose the Fettuccine Primavera with Chicken, which was enough food for two people. Fresh and perfectly cooked al dente, the pasta. Additionally, it included a variety of fresh vegetables.
The enormous Rapini Pizza was the meal's highlight (definitely enough for multiple meals). The Sicilian type that we ordered had a beautiful thick crust. The broccoli rabe and sausage went well with the plentiful, delicious cheese. We also sampled the traditional and delectable Garlic Knots.
We ordered cannoli for dessert, a great way to end the meal because it was stuffed to the gills with cream.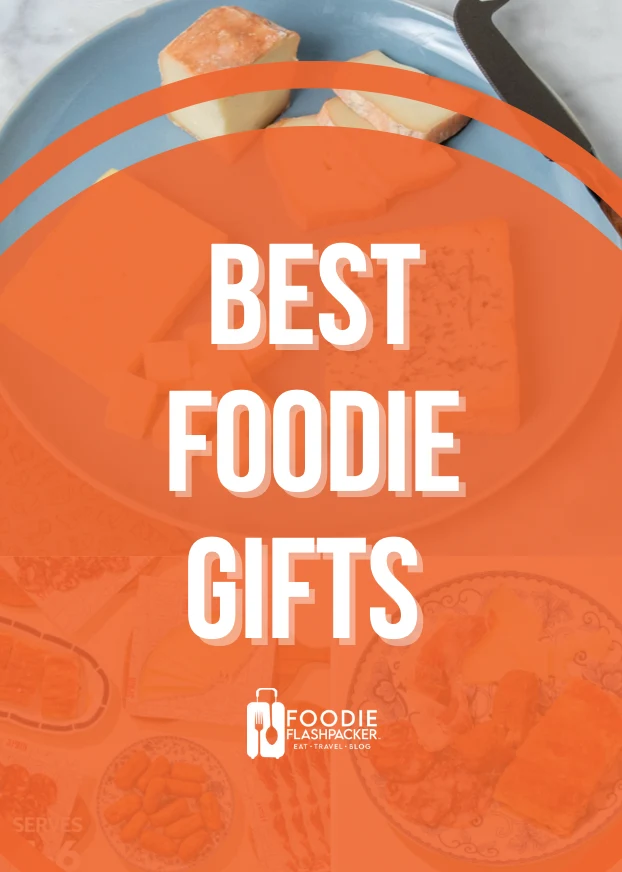 Are you a real foodie? I've compiled a list of the best foodie gifts you can get for yourself and your closest ones. Cheese, meat and sweets subscriptions, and some classic must-have foodie gadgets.
Our waiter was delightful, accommodating, and attentive. The service was provided quickly. The only thing was that they didn't warn me that the dish of garlic knots was quite hot, so I burned my fingers touching it. However, our server swiftly brought me some ice and salve, demonstrating how much she cared for my health. The restaurant's interior is decorated and set up like a traditional Italian restaurant, and there is plenty of seating.
Overall, if you're seeking Italian food in the Bronx, I would recommend Antonio's Trattoria because I doubt you'll find a better deal elsewhere.
2321 Hughes Ave, The Bronx, NY 10458, the United States // +17189336194
I had been wanting to visit this beautifully designed, rustic Albanian restaurant for some time. But I had concerns about how much they'd be able to accommodate a vegetarian diet. Despite their menu being largely meat-focused, the vegetarian options were outstanding.
The lecenik was amazing – a fusion between cornbread and polenta, flavored with rich cheese and spinach. The fli was also very unique, more similar to a traditional borek, with layers of flaky pastry dough.
We also had a small portion of the red ajvar dip, served with pita but paired well with all the pieces of bread.
For more substantial dishes, we had the pepper tava and kacamak, which were both served in hot clay pots. Both were rich cheesy stews – while the kacamak might not be visually appealing, its salty tang grows increasingly delicious with each bite and is a must-try.
718 E. Tremont Ave., Bronx, NY 10457 // +17185833333
When you are choosing amongst the East Tremont restaurants, J & J Restaurant is a real gem! Delicious food, friendly staff, and excellent service rule at this Tremont diner. The prices are equal to or lower than many fast-food chains, but you get fresh ingredients, deliciously flavorful food, and a large serving for your money. Their menu includes dishes such as Mofongo Chicken, Shrimp Soupy Rice, many combos, lobster in garlic, fried pork meat, Cuban sandwich, various burgers, etc. The natural juices and the deserts like Guava cake and three milk cake are amazing!
If you are looking for a delicious breakfast, lunch, or dinner in Tremont, this is the place to go. You will not be disappointed when you eat at this family-owned restaurant. The staff is trained to provide quick, friendly, and excellent service! They have a great atmosphere perfect for dining with family and friends. Their food is prepared with fresh ingredients and made to order, ensuring you get quality every time.
726 E Tremont Ave, The Bronx, NY 10457, the United States // +17182991925
If you're looking for some good home fries in the Bronx, look no further than Cosmo's East Tremont.
This place is not just one of the many East Tremont restaurants but also a family-owned diner, serving delicious food and providing top-notch service!
They have different lunch specials and breakfast specials daily. The French toast is served with fresh fruit and homemade strawberry syrup.
Their pancakes are huge and fluffy too! The staff is friendly and always willing to help you out if you have any questions about the menu items or if there's anything that you'd like to request at all. It's definitely a place worth visiting when in the area!
3233 E. Tremont Ave., Bronx, NY 10461 // +17188248400
Indulge in traditional Latin American cuisine in Tremont, prepared with tradition and passion. Experience the richness of Mamajuana Cafe with a menu inspired by the customs, tastes, and flavors of Latin American cuisine dating back centuries, presented in a fashionable and contemporary setting. Try out some of their famous dishes such as calamari, chuletas, hamburgesa Mamajuana, sopa de pollo, ensalada Espanola, the empanada trio, and much more.
Mamajuana Cafe is a unique and one-of-a-kind restaurant. They pride themselves on serving fresh ingredients that come to life in their kitchen through the culinary artistry of their chefs and staff. Its mission is to bring the Bronx back to life by celebrating the culinary traditions of the past while creating fun new cultural experiences for the present day. They offer something for everyone, with a distinct Latin/Caribbean twist. Mamajuana Cafe is more than a restaurant. It's a cultural experience.
1903 Bathgate Ave, The Bronx, NY 10457, the United States // +13473290673
I adore Venezuelan food, so this shop is essentially the best of both worlds for me. The variety of Spanish cuisine will make your mouth swim and leave you unable to decide what to eat. That's one of the reasons why it's on the top in my East Tremont restaurants list.
A sweet corn cake is used to make the Venezuelan sandwich known as cachapa. The Cachapa there was prepared from arepas, which I'm sure can also be done. A unique sauce, meat, and vegetables are used to fill the sandwich. The cost varies depending on where you are.
I paid $9 for mine, which I thought would be too much at first. I was so mistaken. I also bought a Chinola Juice for myself. The response time was really short. It was enjoyable to watch them make my dinner.
I observed them assembling the Cachapa and adding the cheese, chicken, lettuce, tomatoes, and sauces. Finally, the courteous man at the counter brought me my lunch at my table.
It looked completely different from what I had before, so I didn't know what to expect. The chicken was tender throughout. It was flavorful and shredded. It was covered in mozzarella cheese underneath. The toppings I described earlier then came next.
The unique sauces elevated this sandwich. One sauce had a ketchup-mayo flavor, which is typical of Spanish food.
The other was a creamy sauce that reminded me of chimichurri, which I adored! In addition, it had a light herby and garlic flavor that wasn't overbearing.
East Tremont Restaurants: Wrap Up
East Tremont is a neighborhood with a significant character, yet it maintains an inviting low-key vibe. Nearly all of the East Tremont restaurants offer outdoor patios and craft beers. It's a place you can get dressed up for or stay casual, depending on your mood.

The restaurant scene in this area definitely goes way above and beyond. East Tremont is the go-to destination in the Bronx area for eclectic culinary tastes. So don't hesitate to visit this fantastic neighborhood today and try some of the best dishes.
Visiting other destinations in the region? Check out our other delicious guides:
Igor Jovanovski is an aspiring digital nomad, travel blogger and graphic designer who really loves food. He also has a creative side, and he works as a freelance graphic designer in his spare time. He has traveled across Europe quite a few times since he was young and recently started his mission to visit every country in the world! Igor's favorite thing about traveling is the way he gets to know new people, food, places and cultures.
This exciting experience helps him create his own stories and make memories that will last forever