There is a big world out there, filled with tons of delicious foods. Jersey City offers a wide range of international cuisine that will keep your taste buds happy and satisfied for quite some time!
You will find every type of dining establishment you could imagine there; small cafes, chain restaurants, hole-in-the-wall diners, five-star cuisine on three-star budgets, or simple cafes that attract coffee connoisseurs in droves.
Of course, the 24-hour service industry thrives there, too, for those who are prone to late-night hunger pangs.
Jersey City restaurants are genuinely incredible. Whether you're looking for some down-home cooking or want to impress your date with some new eclectic cuisine, it's all here in this diverse palette of eateries.
Ask a local for a taste of the city, and you'll be directed to one of Jersey City's bustling restaurants. From Korean hot spots to modern Italian eateries, Jersey City has some unique culinary destinations.
This list will take you on a tour of the best of all things edible, including breakfast, lunch, and dinner hotspots. Take your pick. What to eat while there? It's up to you. Here are some of my favorites!
Table of Contents
The 12 Best Jersey City Restaurants
527 Jersey Ave., Jersey City, NJ 07302 // +12013328505
Pasta Dal Cuore is the spot for Italian food. Here you'll find anything from lasagna to farro salads, all masterfully made by the staff.
The pasta, made from scratch by head chef Marisa Fierro is terrific. The lasagna can be ordered with a free-range chicken breast or with seafood Monday to Friday.
Pasta Dal Cuore is housed in an old tavern. The tables are bare wood, the music is loud, and the portions are large. The waitresses are friendly, and the prices are low.
But what about the food? If you love to eat – in other words, if you are human – then Pasta Dal Cuore is one of the most delicious restaurants in Jersey City, offering classic Northern Italian fare that goes well beyond standard red-sauce joints.
516 Jersey Ave, Jersey City, NJ 07302 // 201-479-8396
If you're in Jersey City's downtown neighborhood, you should definitely stop by Wurstbar. It is a fantastic establishment in a lovely setting that serves a diverse menu for breakfast, lunch, and dinner.
The atmosphere is fantastic, reminiscent of a German pub. The cuisine is delicious! Where else can you find a restaurant that serves meat in three distinct ways?
The chef there is one of a kind, providing exceptional hospitality as well as delicious food.
It was happy hour when we came. We ordered Mexican corn dogs, pretzels, and mac and cheese for appetizers. All of them were delicious and I would recommend them. The corn dogs were fresh and tasty.
For dinner, I ordered the Haus Kielbasa, a delicious sausage in fluffy bread. We also ordered poutine, which came in a large portion and was delicious. Overall, a fantastic little location in the heart of downtown JC. A must-try!
586 Newark Ave., Jersey City, NJ 07306 // 201-763-6635
With its stylish, roomy dining rooms and fashionable plating, Ling Long Xuan – "The Prosperous Dragon" – makes for an important adjunct to Jersey City's recent canvas of Asian restaurants scattered along Newark Avenue between Grove Street and Sinatra Drive.
The restaurant's name comes from the luxurious district of Tianjin near Beijing that is famous for its wontons. Among Ling Long Xuan's signature specialties are boiled pork dumplings called tang bao, soup dumplings called Xiao Long Bao, egg rolls, scallion pancakes, noodle soups, and so much more!
Popular with both locals and JC visitors, Ling Long Xuan is known for its amazingly fresh seafood dishes. Once you've tried the restaurant's Tian Jin-style wonton soup, you'll never be able to look at soup the same way again!
576 Summit Ave., Jersey City, NJ 07306 // +12017216566
Located in downtown Jersey City, this restaurant is one of the few Bangladeshi restaurants in the metropolitan area that dishes out such authentic and delectable Bangladeshi food.
Among the curries, pillars (steamed rice preparations), and Bhortas (spicy vegetable purees made from eggplant, potatoes, or lentils), the use of mustard oil is outstanding.
The trip to this particular venue – a joint venture of Nur-E Gulshan Rahman, who runs one of the most lauded Bangladeshi venues in town, and her daughter Nur-E Farhana Rahman – just might be worth it.
Committed to making your experience top-notch, the entire staff is happy to explain the nuances of the menu, which changes frequently. Many dishes are based on recipes Rahman learned from her mother, who taught her how to cook at age five.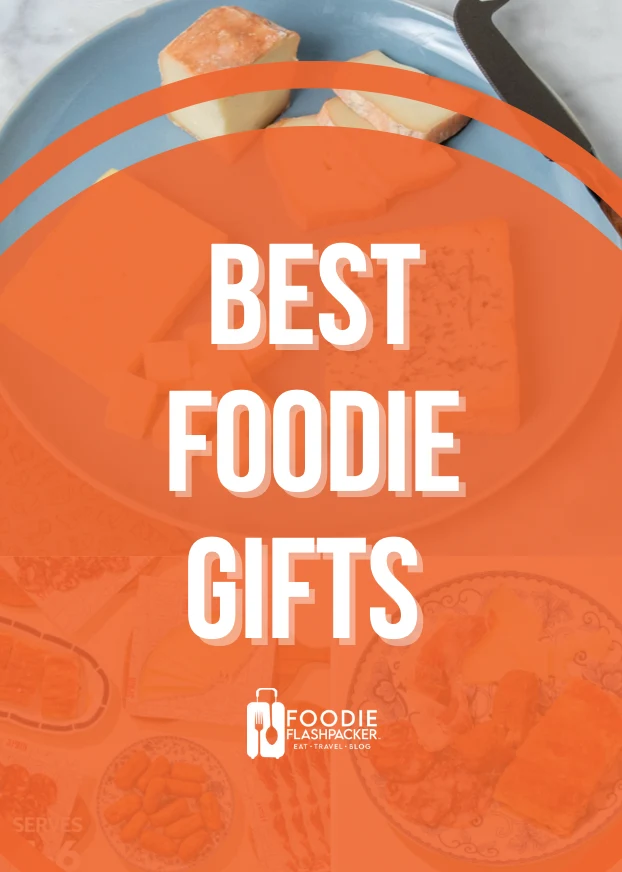 Are you a real foodie? I've compiled a list of the best foodie gifts you can get for yourself and your closest ones. Cheese, meat and sweets subscriptions, and some classic must-have foodie gadgets.
A sleek and modern take on traditional Bangladeshi cuisine, Korai Kitchen takes classic dishes and makes them special through the combination of spices.
As authentic as it gets, this restaurant is one of the best in the area and the perfect place for those looking to try something new.
435 Palisade Avenue, Jersey City, NJ 07307 // 201 500-7338
The Bread & Salt restaurant, a place standing over a decade on the busy Penn Avenue in Shadyside, looks more like a cozy living room than a kitchen.
The focal point is an impressive brick oven from which focaccia emerges and some of the region's finest baguettes, rustic loaves, and olive bread.
You can discover the treasures of true Italian cooking. Everything is made with the freshest ingredients and the highest quality cheeses.
They have a passion for food and pride in their heritage. The Bread & Salt Bakery also provides the Hudson Valley with the highest quality groceries imported from Italy.
It has a do-it-yourself concept that allows you to choose from meats and other items and create your dishes. So come here for a sandwich filled with house-roasted meats, or the best of a variety of interesting spreads!
250 NJ-440, Jersey City, NJ 07305 // +12013330072
Featuring an open kitchen that gives diners an assistants-eye view of the action, Mamak is big on variety. As a result, this is Malaysian food like you've never had before.
Like nasi lemak, a rice-based dish topped with dark chicken curry and anchovy relish, staple dishes come with familiar flavors but are quite different from what you might expect.
Mamak House is a great stop for people who haven't had much Malaysian or Chinese food before, as the menu goes well beyond the familiar sauces and stir-fries.
The restaurant is located inside an old warehouse, with high ceilings and windows all along the riverfront side.
This place makes a fine introduction to Malaysian food. Be sure to order the shrimp rice cakes, anchovies with peanuts, and bitter gourd with vinegar!
795 Newark Ave., Jersey City, NJ 07306 // +12016598700
Mithaas Vegetarian Indian Cuisine offers the taste of India in an atmosphere that's serene, pristine, even soothing.
It's one of three vegetarian restaurants run by Kamal Arora, who also operates two in Manhattan.
His cooking is high-quality Indian vegetarian with South Indian specialties like crisp Dosai filled with spiced potatoes or cheese or even both, available plain or stuffed with spicy paneer. Another specialty is rice curries, including one notable dish with Pongal.
Behind glass on one wall, shelves are filled with prepared sweets in a range of colors – the most popular being gulab jamun, deep-fried dough balls in a rose petal syrup. It looks almost too perfect to dig into, but it's so soft inside that you'll want to eat the whole thing after the first bite!
It's not the cheapest restaurant around, but it may be the best place in Jersey City to have a vegetarian meal!
275 Grove St., Jersey City, NJ 07302 // +12013569348
No matter the time of day, it's worth making a stop here, where you'll find excellent take-out pizza plus craft beers. At Razza Pizza Artigianale, co-owner and chef Dan Richer has built his dream pizza joint.
He is an alchemist of pizza-making who has pulled off one of America's most outstanding pizza restorations. Razza serves up artisanal pizzas made with locally-sourced and organic ingredients.
They have Neapolitan pizzas, like the one with buffalo mozzarella and tomato; Roman-style pies, like the Margarita made with burrata; and unconventional ones like the antipasto (fontina, olives, provolone, salami, mortadella).
Soak in the fantastic experience at Razza Pizza Artigianale, from homemade dough to the best toppings in town, a delicious mix of classic and original recipes, and wood-fired pizza perfection. Razza promises a flavor explosion!
48 Journal Square Plaza, Jersey City, NJ 07306 // +12016561855
Whether you're leaving the Heights or just passing through, take a break and stop in at Boulevard Drinks to try this Jersey City specialty. The bright yellow counter has been around since 1937 and continues serving the classic Jersey Chili Dog.
Order at the counter to get a hot dog, a white or whole wheat seeded roll, and then head over to the metal platforms where you can choose from a selection of 20 soda flavors.
Boulevard Drinks is one of the most famous hot dog joints in New Jersey, known for its "Jersey dogs" – sausage with sauce on a toasted bun.
At Boulevard Drinks, there are no frills. Everything is served on paper, except the drinks. And the taste of this neighborhood institution will bring you back here again and again.
2854 John F. Kennedy Blvd., Jersey City, NJ 07306 // +12017929565
Tucked in between a laundromat and a tiny park, just south of the Journal Square PATH stop, this family-run pizzeria has been in business since 1964. And in that time, it's developed a loyal following.
There are two somewhat warring camps in Jersey City when it comes to the place – those who grew up eating its glorious cheese slices, and those who can't understand how you can do so without pizza sauce.
But plenty of noncommittal folks vote for this place because they are obsessed with the garlic knots.
Whether you choose the cheese slice or the extra cheese slice, both will prove to be flavorful, hearty slices of heaven. Of course, cheese lovers will want to add a calzone to their order.
There is also a hot dog available for those who want to sample something different.
The menu has grown over the years, but the pizza remains the city favorite, a hefty square pie with a crisp, floury crust and a plethora of toppings, something you would not want to miss!
76 Audrey Zapp Dr, Jersey City, NJ 07305, United States //+12013950300
Modern American eatery and event center serving steaks & seafood on the water with Manhattan views. This fancy, decorated, and classy place will take your breath away. Excellent service, perfect presentation of food, and even better taste.
Of all the views in the world, you can not ask for one much better. It certainly helps when the weather is good, but this is a perfect place for any time of the year. Everyone is very accommodating, from ceremony to reception, nothing is skipped, and everything is detailed. This place is a little bit pricey for a venue but is worth it for the pictures, view, and entertainment since they know precisely how to get the party started from the beginning to end.
From the menu, good sushi is served after 5 pm, with salads, steamed mussels, and octopus as starters. And for lunch, there is an exclusive and quality Rib Eye steak with truffle mashed potato, suitable for two.
Their beverage menu is extensive, and you can perfectly pair your meal with a glass of sparkling wine or some other spirits.
3 2nd St, Jersey City, NJ 07302, United States // +12016857330
This stylish gastropub features elevated American fare, cocktails, and a patio with river vistas. The staff is amicable and accommodating. The food and drinks are pretty good, and the view of the water and the NY skyline is incredible!
As a brunch person, I will start with my experience with their brunch menu. I had a chance to enjoy the avocado toast with salmon and the bacon egg benedict. Original flavors, fresh ingredients, and, most crucially, fantastic taste!
I am not a sushi lover, or I thought I wasn't until I tried theirs; it was exquisite. Don't miss to try the "Rainbow" rolls with Tuna, Salmon, Yellow Tail, White Tuna, Avocado, Wasabi Tobiko, Spicy Salmon, and Cucumber.
We also ordered some steak cuts (New York Strip and Filet Mignon), which were just on point. There is also a very extensive seafood menu, pizza, pasta, and all sorts of salads. They also have an extensive wine selection and many other beverages on the menu.
I would certainly recommend this place to everyone who wants to try all different kinds of cuisine and is not afraid to experiment!
FAQ
What food is famous in Jersey City?
Rasoi. The city was known for Indian food long before it was known for pizza, and for a good reason: more than 11% of the population is Asian Indian.
Is downtown Jersey City Nice?
Hudson County's Historic Downtown is one of the nicest areas to reside in New Jersey. Living in Historic Downtown provides a dense urban feel, where most residents rent their home. Historic Downtown has numerous taverns, restaurants, coffee shops, and parks.
What is Jersey City famous for?
Jersey City's historical landmarks are among its most well-known features. Liberty Island National Park, which includes the Ellis Island Immigration Station, is located in Jersey City, and the city completely surrounds the Statue of Liberty.
Summary Of The 10 Best Restaurants In Jersey City
Metro-New Yorkers and visitors alike will find no shortage of great options with Jersey City's diverse culinary offerings.
It has everything, from inexpensive diners and family-owned shops to fresh Italian and French cuisine.
So whatever your tastes might be, you're sure to find a place to dine on any trip through Jersey City!
Visiting other destinations in the region? Check out our other guides:
While in Jersey City don't miss out on activities that will help immerse yourself with the city (hurry while they're hot!):
---
Which of these best restaurants in Jersey City do you want to try first? Let us know in the comments section below!
Igor Jovanovski is an aspiring digital nomad, travel blogger and graphic designer who really loves food. He also has a creative side, and he works as a freelance graphic designer in his spare time. He has traveled across Europe quite a few times since he was young and recently started his mission to visit every country in the world! Igor's favorite thing about traveling is the way he gets to know new people, food, places and cultures.
This exciting experience helps him create his own stories and make memories that will last forever