Rochester, New York, is the city where East and West go together and is home to a diverse and vibrant community. No different than any other metropolitan area, you will find everything from trendy hotspot bars to fancy five-star eateries making up the restaurants in Rochester, NY.
But, even though the city was once known as "the flyover place between Buffalo and Syracuse," it has become a popular tourist destination in North America.
The city of Rochester is home to dozens of restaurants and bars you shouldn't miss, as well as plenty of things you'll enjoy eating if you just want to take in the tastes of the city. In addition, Rochester and the surrounding areas are full of activities if you live outside of it or live in the area.
If you're looking for a fun weekend getaway or even just a relaxing dinner, there are plenty of restaurants with excellent options for any meal of the day and every mood. Rochester offers an eclectic cuisine scene that is sure to satisfy any foodie. Each year, the Rochester International Wine Competition and the Taste of Rochester highlight the culinary talents in the area.
It will be a crime if you leave the city without trying at least one of the best places to eat in Rochester NY, each unique and each a story of its own.
My Top 3 Picks of The Best Rochester, NY Restaurants
| | | |
| --- | --- | --- |
| Restaurant | Top Pick | Our Rating |
| Char Steak & Lounge | Minnesota Walleye Fish Fry | 5/5 |
| La Luna Restaurant | Deep-fried Mozzarella with Tomato Sauce | 5/5 |
| The Owl House | Chicken and Waffles | 5/5 |
The 10 Best Restaurants In Rochester NY
704 University Ave, Rochester // +15852714910
Once you step into Rochester's Edibles Restaurant, you'll notice its unique atmosphere. The restaurant takes place inside a renovated home that dates back to the mid-1850s. This pre-Civil War structure was preserved to showcase its charm and character. The result? It is an elegantly designed restaurant that evokes a sense of nostalgia.
You can expect to experience an eclectic mix of tastes at Edibles Restaurant in Rochester. The ingredients are fresh, and the portions are generous, which can't be said for many other restaurants in the area.
Choose from selections like Ossobucco, mushroom risotto, tomato pan gravy, braised pork shank, Chicken de Medici, lemon parsley, aged Parmesan, tomatoes, and breaded chicken cutlet.
It doesn't matter if you are looking for breakfast, lunch, brunch, or dinner; you will find just what you are craving at this newly renovated restaurant.
60 Browns Race, Rochester // +15852325862
La Luna Restaurant & Wine Bar is ideal for holding upscale social events, business meetings, and private parties. La Luna is one of the most convenient, centrally located places for business and pleasure. This restaurant offers delicious Italian cuisine, a great selection of wines to suit your taste, and a friendly environment where you can enjoy your meal.
The appetizers are probably the highlight of everything La Luna has to offer. I recommend the deep-fried mozzarella with tomato sauce, or for something lighter, the baked eggplant drizzled with olive oil and toasted sesame seeds. These two items are light but flavorful, which is exactly how an Italian appetizer should taste.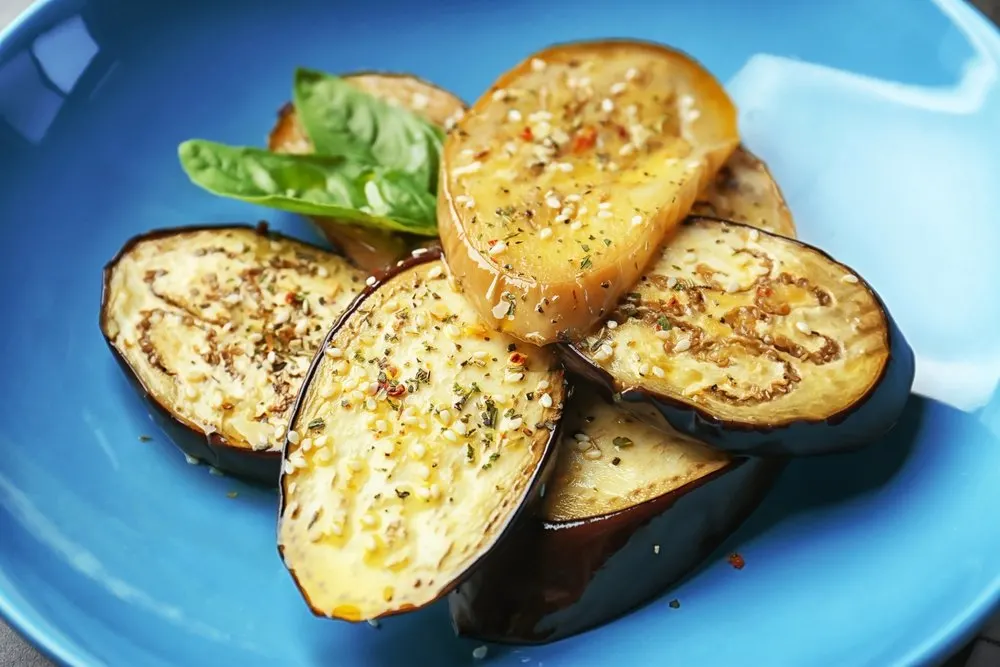 What sets La Luna apart is its ability to accommodate large parties, ideal for business lunches or dinners, wedding receptions and showers, and other significant events.
2541 Monroe Ave, Rochester // +15852705229
On the farthest edge of a body of water surrounded by Rochester skyscrapers, you'll find another upscale Italian restaurant focused on fresh ingredients. The bustling city tries to drown out the sounds of clinking wine glasses and happy diners at Avvino.
Since opening, Avvino has established a reputation for providing some of Rochester's best and most authentic Italian food. The menu includes many traditional entrees that are sure to satisfy any appetite.
The menu at Avvino is full of hearty Italian entrees, appetizers, salads, sides, and homemade desserts. They serve meatballs or cheese puffs as the first course of your dinner. Next, a tomato sauce is served over the penne pasta with pork meatballs and veal meatballs.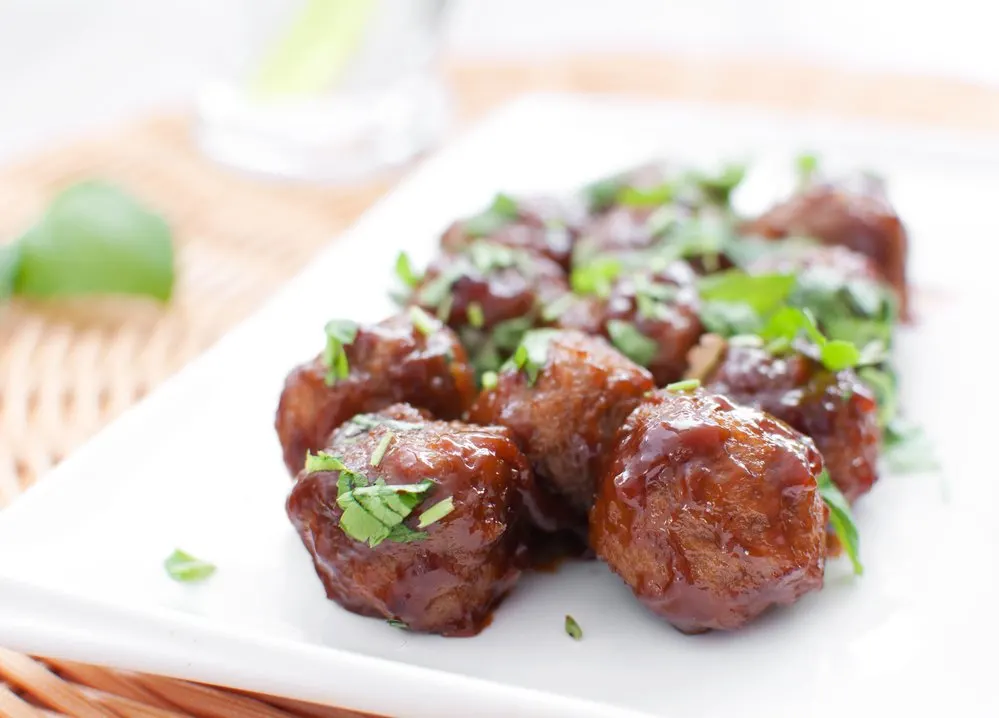 Chef Dave's cheese puffs are handmade, featuring two kinds of cheese, Parmigiano-Reggiano and Asiago, baked into a flaky puff pastry.
There are plenty of options for mid-priced, family-style dinners here. The ambiance is far better than most other Italian restaurants in Rochester, and regardless of the occasion, you can enjoy yourself here.
If you're searching for the best Italian restaurants in Rochester, make a reservation at AVVINO for a fantastic dining experience!
50 Rochester Public Market, Rochester // +15855637941
Nestled in the Public Market beside other nearby restaurants and cafes, Cure takes you on a gourmet adventure. Nourishment for the body and soul is what you will get at this trendy French restaurant. Walking through the doors, scents of spices and fresh herbs greet the guests as a welcome. The restaurant's creative menu entices diners to choose appetizers, salad, main entrees, and cheese plates.
You'll find almost any type of cuisine represented here. For example, you can get shrimp or chicken tacos with avocado and cilantro alongside the Brisket Tacos, if you prefer an appetizer. As for the entrees, enjoy dishes like the Bone-In Dry Aged Sirloin Steak, cooked medium-rare and served with a creamy porcini butter sauce.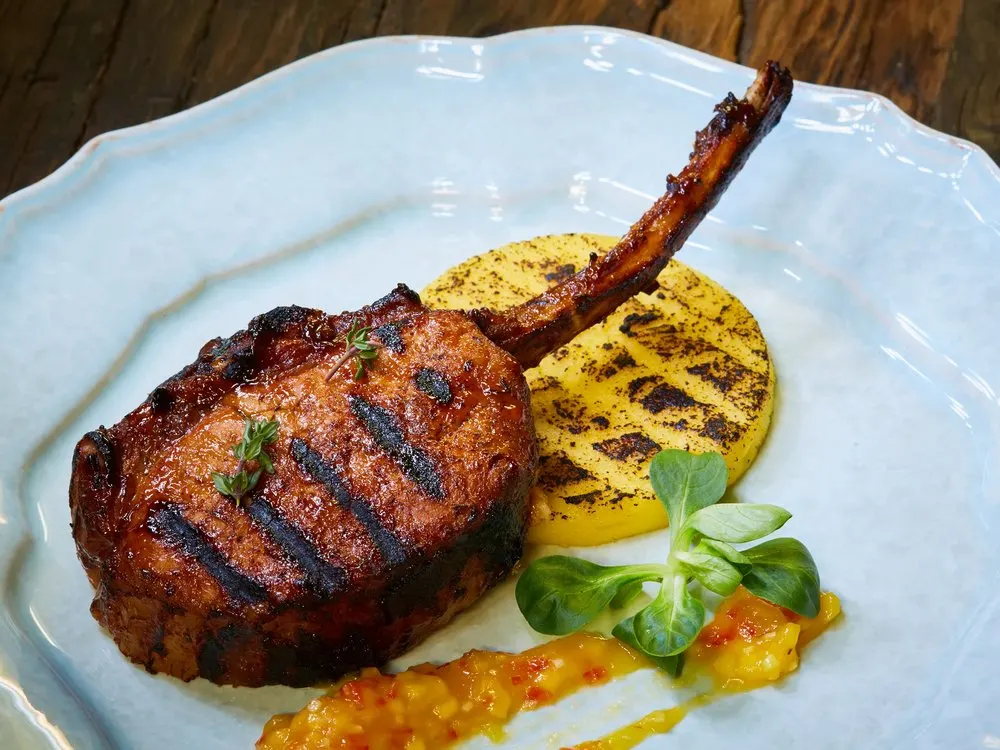 Of course, since Cure uses locally sourced ingredients, you can also enjoy staples like pizza and pasta during your visit.
With a charming ambiance, anyone would love to visit Cure for a dinner date or with a group of friends. The cozy environment and delicious menu at this restaurant will make you want to return at least once more.
550 East Ave, Rochester // +15852417100
One of the newest restaurants in the city is Char Steak & Lounge, a more contemporary restaurant in Rochester's Neighborhood of the Arts. It has an upscale and elegant ambiance, typical of steakhouse chains. However, it also has some features that make it stand out from other steakhouses in the Rochester area.
Char Steak & Lounge's menu features an array of items, including fresh salads, charbroiled chicken breast, tender Atlantic salmon, and many other succulent cuts of steak. Their award-winning wine list has over 160 different selections to choose from. In addition, the food menu features a variety of appetizers and fish dishes.
No matter what you're craving, Char Steak & Lounge is sure to satisfy your taste buds. The restaurant serves specialty sandwiches, handcrafted burgers, and their famous Minnesota walleye fish fry with fresh coleslaw and homemade bread.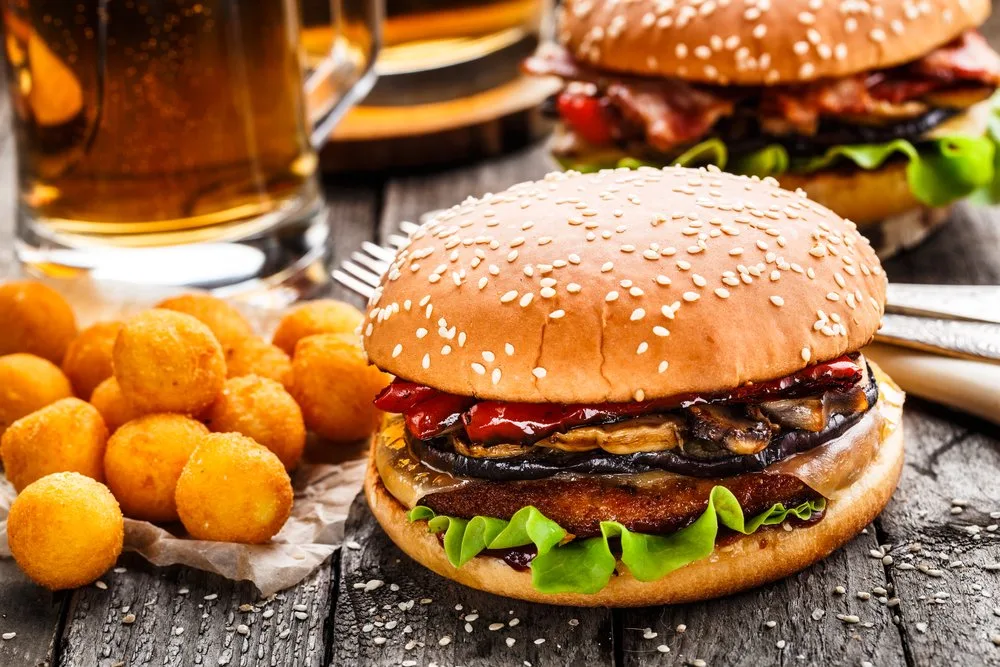 Char Steak & Lounge is a great spot to have a bite to eat while taking in the arts or enjoying some live music. Char Steak & Lounge is two restaurants in one.
The establishment's varied menu of entrees that combine savory flavors with an emphasis on local produce, meats, and cheeses has earned this restaurant many awards.
26 Broadway, Rochester // +15852693888
Located inside Rochester's only luxury boutique hotel, The Inn on Broadway, Tournedos Steakhouse serves local and international cuisine. As well as suspended lights, hardwood floors, and comfortable leather booths, this restaurant features pendant lighting.
There are fine chandeliers, an arched entryway, and a temperature-controlled wine cellar displaying its regal elegance.
A romantic dinner at Tournedos Steakhouse in Rochester is the perfect way to celebrate your special occasion. There are many options for entrees here since it's a steakhouse.
A few of my top picks here are prime rib, filet mignon, chicken Marsala, and swordfish. There are also many seafood dishes available and sides like potato croquettes and sauteed spinach.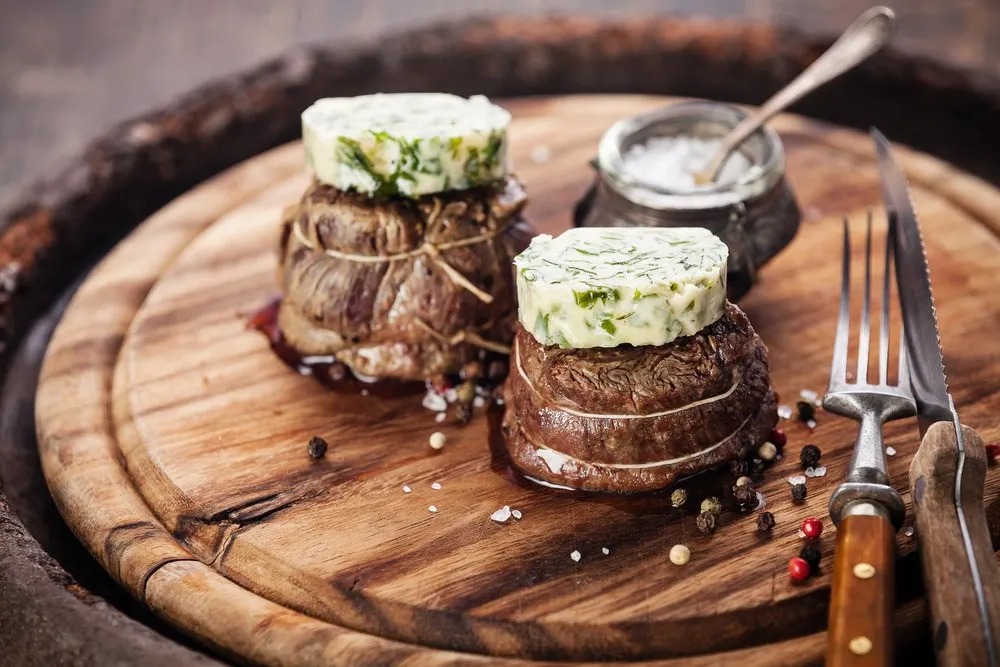 The restaurant's executive chef, Stephen Reiziger, prides himself on the unique seasonal menu that offers the finest steaks in Rochester, fresh seafood, and exceptional side dishes.
As a result, Tournedos' prices are very affordable considering the quality of food served and the romantic atmosphere.
This is one of my favorite places for some tasty food in Rochester, so I highly recommend you reserve a table!
274 N Goodman St, Rochester // +15852713470
Lento sits at the Neighborhood of the Arts entrance, a community where art galleries and creative non-profits have made their home. A restaurant is born to serve this community, with patrons often walking among glass and ceramic sculptures. Lento has an artistic and cutting edge feel, but one that's inviting to everyone.
To get to Lento, you have to make your way along the walkway that leads from Genesee Street and follow the green awning. A pair of heavy wooden doors greet you on the left, just as you reach the corner of Main Street and Exchange.
Known for its locally revered craft cocktails, Lento is a fun and low-key place to enjoy delicious food. However, if you would rather have something on the lighter side, the buddha bowl is perfect.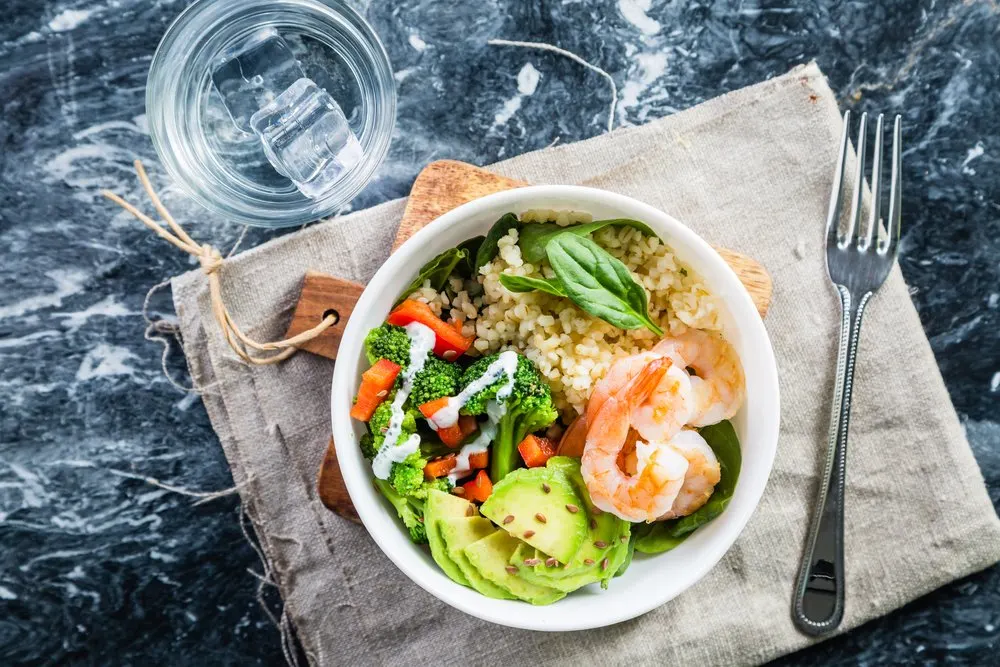 All juices and sauces are house-made with brown rice, edamame, tomatoes, bok choy, avocado, and carrots topped with shrimp and a spicy gingery sauce.
Sometimes it's just easier not to get up from your booth or table. In that case, try one of Lento's salads or the buddha wontons as a starter with Lento's aromatic jalapeno sauce.
175 N Water St, Rochester // +15852326090
Pane Vino has earned several awards for its menu and service, from Best Italian Restaurant to the Democrat and Chronicle's Best Romantic Restaurant. In addition, this restaurant's outdoor seating patio features specially designed heaters that provide warmth even when it gets cold outside.
Pane Vino offers a three-course set menu, with a choice of three or four items per course and an optional wine pairing. This option is an ideal chance for guests to try the best options from the menu.
One appetizer I recall is the oil-cured olives served with roasted almonds and cherry peppers. Unique and unusual yet insanely delicious.
Pane Vino's menu offers a large selection of classic Italian dishes and daily specials that feature local and seasonal ingredients and fish. The wine list includes both whites and reds, as well as eleven signature cocktails.
Pane Vino also includes a private dining room ideal for special occasions like birthdays, anniversaries, or even just for getting together with family.
To experience one of the best Italian restaurants with the best food, make sure to make reservations at Pane Vino On The River!
1815 East Ave, Rochester // +15852443460
Family-owned and operated, Ristorante Lucano in downtown Rochester offers excellent Italian cuisine in a charming atmosphere. This restaurant's interior design features Old World murals, tile flooring, textured walls, framed pictures of ancient Rome, and ornate ceiling tiles.
Sconce lighting, candlelit tables, and crisp white linen tablecloths add a touch of romance, perfect for a special dinner.
Luciano's menu offers a variety of options for every taste and budget. In addition, there is also a good selection on their Italian Wine list featuring red and white wines, such as Lucano's Chianti, if you feel like complimenting your meal with a glass of excellent wine.
This restaurant also has a fresh seafood menu with entrées like the seafood franchise and the grilled salmon with brown butter sauce. Do not forget to end the perfect Italian experience with a classic Tiramisu.
1290 University Ave, Rochester // +15853406454
Large paned windows give this neighborhood-themed restaurant in the Arts District a distinct look. Its rustic-chic style features exposed ceilings, stone walls, chandeliers, and a romantic fireplace – an ideal setting to enjoy a romantic date night.
The menu includes seafood dishes such as poached halibut, baked stuffed clams, grilled swordfish, and meatloaf with mashed potatoes and veal osso buco.
However, even if you do not eat seafood or meat, you can still enjoy this restaurant with vegan and vegetarian options such as spicy smoked tofu salad with arugula and tomatillo relish.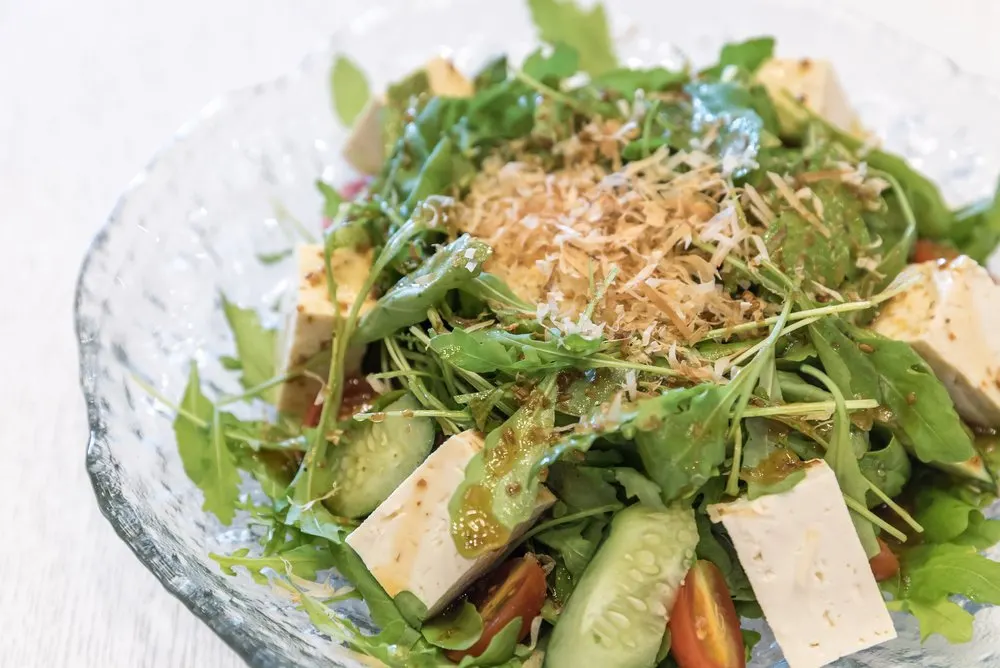 Though a bit on the pricey side, The Revelry is worth visiting for the following reasons: It is home to Rochester's only Southern tasting menu. The bar is made from recycled materials.
They use local products and fresh ingredients whenever possible and offer an array of desserts, such as South Carolina pecan pie served with bourbon whipped cream.
75 Marshall St, Rochester, NY 14607, United States // +15853602920
It's not every day you stumble upon a treasure, especially when it comes to dining out. But, as luck would have it, I found myself at "The Owl House" on a whim.
Housed in a cozy, bohemian-style home, this Rochester hidden gem had me hooked from the moment I stepped inside. The backyard aesthetics alone were enough to transport me to another world, making it an ideal escape for anyone craving a serene ambiance.
But ambiance aside, let's talk about the main event: the food. Being a food enthusiast, I'm always on the hunt for dishes that stand out. And boy, did The Owl House deliver!
My first dive-in was with their chicken and waffles. Think it's the usual combo? Think again. What set theirs apart was a unique twist of sriracha strawberry jam drizzled on top.
The sweet and spicy fusion perfectly tied the crispy fried chicken and fluffy waffles, creating an explosive palate party. Paired with fresh berries and maple syrup, it was simply divine.
I'd heard murmurs around town about their legendary French fries. Naturally, I couldn't resist. I opted for their rosemary fries, and let me tell you, they are the talk of the town for a reason- best fries ever! Crispy, aromatic, and downright addictive!
Whether you're planning a romantic date night, indulging yourself, or just craving a memorable meal, The Owl House is one of the best restaurants.
With fantastic food and drink options for brunch or dinner, this spot truly is a testament to Rochester's vibrant food scene. I can't wait to go back, and I wholeheartedly recommend you give it a try!
Frequently Asked Questions: Foodies Also Ask
What food is Rochester, New York, known for?
Rochester, New York, boasts a few signature dishes and culinary delights that are unique to the region. When discussing Rochester's food culture, the following are some of the most notable dishes: Garbage Plate, White Hots, Rochester-Style Chicken French, Apple Cider, Abbott's Frozen Custard, Rochester-Style Ribs.
What are some spots for comfort food in Rochester?
Rochester has a variety of spots where you can indulge in hearty, satisfying comfort food that'll warm your soul. Here are some of the notable establishments where you can get your fill:
Nick Tahou Hots
Swan Market
The Owl House
The Red Fern
Steve's Diner
Savory's
Where can I find Craft Beers in Rochester NY?
Rochester, NY, has a thriving craft beer scene. Whether you're looking for a brewery, a taproom, or a pub that offers a wide variety of local brews, you're in for a treat in this city. Here are some places where you can find craft beers and cozy atmospheres in Rochester:
The Old Toad
Tap and Mallet
The Playhouse // Swillburger
Wrapping Up The 10 Best Restaurants In Rochester NY
Rochester, New York, is fast becoming one of upstate New York's newest culinary hotspots. The burgeoning cultural food scene in Rochester also offers a barbecue and Caribbean food, which have become staples alongside farm-to-table dining and upscale American fare.
There's nothing better (besides the smell of freshly baked cookies) than a great dining experience. Whether your tastes are eclectic or formal, gourmet or straightforward, there is something on this list that will delight and satisfy you. Virginia Woolf was right when she said, "One cannot think well, love well, sleep well if one has not dined well," and one will surely dine well in Rochester and probably consider coming back.
Visiting other destinations in New York? Check out our other delicious guides:
Igor Jovanovski is an aspiring digital nomad, travel blogger and graphic designer who really loves food. He also has a creative side, and he works as a freelance graphic designer in his spare time. He has traveled across Europe quite a few times since he was young and recently started his mission to visit every country in the world! Igor's favorite thing about traveling is the way he gets to know new people, food, places and cultures.
This exciting experience helps him create his own stories and make memories that will last forever