Looking for the best Santa Fe restaurants? You've come to the right place!
Santa Fe doesn't just create and serve outstanding southwestern food; they have their very own cuisine that celebrates the unique history and culture of New Mexico. Chefs in this land of enchantment have invented or perfected so many dishes that it's almost impossible to get anything other than a great meal here.
Ask anyone who's spent any time in Santa Fe why they love it so much and guaranteed one of their top answers will be "they have such incredible food."
Restaurants here range from established fine-dining dress-up venues to leisurely spots where you can eat after a good hike in the Sangre de Cristo Mountains. No matter where you go, you'll leave with a full belly and a big smile. Like any great foodie city, Santa Fe offers guests a range of options from local favorites to internationally-inspired dishes.
After diving into the Santa Fe foodie scene, here are a few of our must-try recommendations.
Table of Contents
The 10 Best Santa Fe Restaurants
227 Don Gasper // (202) 285-9840
Visitors to Santa Fe are in for a special dining treat if they're willing to do some advance planning. Led by chef-owner Hue-Chan Karels, this dining venue was designed to bring people together through interactive dining experiences. Hue Chan's food celebrates the bounty from area farms. Her cuisine is globally inspired, locally sourced, and handcrafted to give diners a foodie experience they'll not forget.
Reservations are accepted for special events or for a party of six. So, if you happen to be in Santa Fe for a conference, or with friends and family, this is an absolute not-to-be-missed opportunity. On our recent visit, Hue Chan featured a multi-course Southwest Native American dinner paired with New Mexico's Gruet wine.
Dinner began with hor d'oeuvres of ancient grains croquettes with pumpkin seed mole and a fresh corn tostada with wild boar bacon, onion jam, and drizzled with red chile honey. The first course paid homage to the "Three Sisters" of Native American culture–corn, fermented black beans, and pickled squash. The second featured an organic Tamaya blue corn tamale with ancho-chile braised bison brisket with hominy. This was followed by a main course of corn-husk grilled trout, wild rice, and roasted root vegetables.
We finished with Xocolatl Pots de Crème, a perfect sweet dessert custard to top off one amazingly delightful dinner.
535 Cerrillos Road // (505) 820-7243
This artisan bread bakery, pastry, coffee shop, and café in historic Santa Fe is an impressive mainstay. Open Monday through Saturday 7:30 am to 2 pm, the small boutique eatery is always packed, and for good reason.
The smell of freshly-baked bread wafting through the air acts as a siren call to hungry eaters. The menu sports fascinating entrees that can be viewed in the lovely display case for patrons to make their choices. The wheat is purchased from local organic farmers and stone ground to produce artisanal flour of exceptional quality. And this is profoundly evident in their delightful breads and entrees.
I loved my savory kale and gruyere tart and you just can't leave without trying a yummy, flaky croissant complimented with a steamy, creamy cup of café latte.
1512 Pacheco Street, Building B // (505) 795-7383
Servings are plentiful here at this attractive Santa Fe eatery. But then again, their food is good for you!
"Honest food" is what Sweetwater Kitchen is all about and it's evident in their use of fresh locally sourced ingredients. Add in a good-portioned helping of chef creativity, and you have the recipe for a not-to-be-missed place to dine for breakfast, brunch, lunch, or dinner– especially if you enjoy a decidedly international inspiration.
Menus vary with seasonal product availability but I can certainly proclaim that my Spinach Salad with boiled egg, mushroom, red onion, and walnuts topped with a balsamic vinaigrette was superb. Breakfast Tacos with three blue corn tortillas filled with scrambled eggs, avocado, jack cheese, with sliced watermelon radish, and pico de gallo was another New Mexican winner.
This is definitely a place I'd return to on my next trip to Santa Fe, mostly because the wholesome healthy foodie experience here is so impressive.
526 Galisteo Street // (505) 820-0919
This dining venue puts the "ohhhhh" in dining out. Chef Martin Rios and his wife Jennifer have created one spectacular place to wine, dine, and celebrate life and good food.
Guests can choose between charming indoor dining or the outdoor lighted patio with a splendid ambience. I highly recommend this dinner-only restaurant for a romantic evening out with your someone special as it's got the perfect combination of outstanding cuisine, top-notch service, and lovely surroundings.
Though the menu isn't extensive, it's well thought out. The Chilled English Pea Soup is an excellent starter with mint-yogurt mousse, crispy carrots, seed cracker apple, orange supremes, and toasted coconut. I've never tasted anything like it before, and I'm still dreaming about that amazing soup.
Main entrees feature seafood, beef, lamb, chicken breast, duck, and a vegetarian tasting plate. It's not easy to choose but my Maple Leaf Farms Duck Breast with Calamansi-ginger glaze, duck confit-fried rice, Tokyo turnips, buckwheat pancake, a Koji-carrot puree with huckleberry-duck jus was simply divine.
If you're looking for fine-dining in Santa Fe, this is an excellent choice. And we can't wait to hear the news as Chef Martin has been nominated for a 2022 James Beard award. Reservations are highly recommended.
54 Lincoln Ave // (505) 982-1664
It's Santa Fe's oldest restaurant celebrating 75 years serving locals and visitors authentic New Mexican cuisine in its historic diner on the main downtown plaza.
Open for breakfast, lunch, and dinner, guests can select indoor or outdoor dining. We happen to love the views of the plaza but the inside of the diner is filled with eye-catchy historic memorabilia.
Frito Pie is a Santa Fe iconic dish and comes highly recommended. So, I decided it was time to do just that, and all I can say is "what have I been missing?" This Plaza's specialty is made with Fritos, beef, chicken or calabacitas (zucchini). I chose the chicken topped with beans, chile, cheese, onions, lettuce and tomato. I did ask for a side of sour cream which calmed the zing of the red chiles. Diners get to choose between the zesty red or green chiles, a common decision facing diners in Santa Fe New Mexican eateries.
My friends loved the New Mexico Chile and Blue Corn Enchiladas. Save room for dessert however because the homemade pies here, like the Coconut Cream are incredible. There's enough to share. That is, if you really have to.
For a laid-back, fun, and relaxing Santa Fe foodie experience in the heart of the downtown plaza, this is a great choice.
710 Camino Lejo // (505) 984-8900
There's something fascinating about dining on the site of a Santa Fe museum. And that's the option guests have at the Museum Hill Café located on the grounds of the iconic Museum of Indian Arts & Culture.
Open Tuesday through Sunday from 11 am to 3 pm, the Café serves a well-presented and prepared array of savory choices. My Shrimp Stuffed Poblano consisting of grilled shrimp, cheese, pico, rice, and greens was one of the best poblano dishes I've ever had. Fresh Grilled Salmon and Crab Cakes were other top favorites among my group of friends.
If you want to pair a glass of wine with lunch, the Café has an impressive collection of whites, roses, and reds.
1607 Paseo De Peralta // (595) 989-3278
This Santa Fe venue began brewing beer in 1996 and in 2010 opened a location next to the Santa Fe Farmer's Market in the Railyard District.
A busy, vibrant happening place, Second Street is open for lunch and dinner. The brewery is renowned for its rotating selection of draft beers varying from German pilsners, English bitters, American ales, stouts, sours, and IPAs. Not sure which to choose? Order a flight.
Though the menu features pub-type foods, their tasty entrees are large enough for sharing. Burgers are a definite winner here though veggie lovers delight in the Power to the Pita! Entrée served with cilantro hummus, local sprouts, cucumber, lettuce, tomato, carrots and avocado.
100 E San Francisco St // (505) 995-2334
You won't find a more beautiful ambience surrounded by history than La Plazuela at the historic La Fonda on the Plaza hotel. This restaurant with its lofty, dramatic atmosphere and soothing fountain is situated on the site of a patio originally built in the 1920s.
The casual eatery is open for breakfast, lunch, and dinner and menu choices are numerous. If you're dining here for breakfast, I highly recommend the Brioche French Toast, topped with fresh seasonal berries with whipped butter and maple syrup on the side. If you're looking for a lighter breakfast, the Local Granola Parfait is an ideal choice.
We love the atmosphere, service, and setting of this magnificent light-infused venue framed by its amazing hand-painted windows. It's simply magical!
100 E. San Francisco Street // (505) 983-6697
A local favorite for 45 years, this French pastry shop and creperie owned by French natives in La Fonda on the Plaza is an absolute gem. Expect it to be packed. Once you spy the display case with its decadent breads, eclairs, cream puffs, tarts, and other dessert offerings, your mouth will be watering. Then once you dine here, you'll understand its immense popularity.
I was dying for a crepe after being in Paris a few months ago, so I already knew what I would choose. My Sweet Crepe was filled and topped with fresh berries, and of course, no crepe would be complete without the finishing touch of a healthy dollop of whipped cream. Another superb choice was my friend's Quiche Lorraine. I had a few bites and it won my heart as well. You just couldn't beat that flaky perfect crust filled with nutty Gruyere cheese and other classic French ingredients.
If you're hankering for some amazing French favorites but don't want to make the trip to Paris, the Pastry Shop is open each day from 6:30 am to 5:00 pm.
142 West Palace Avenue // (595) 919-9935
This fine dining restaurant is ideal for those looking for an upscale foodie experience. Though this is definitely a place you want to dress up a bit for, it's not snooty or stuffy in the least.
We love the appealing midcentury design of the eatery with its velvet booths, drum-shade light fixtures, bold colors, and Southwestern art donning the walls. When the restaurant opened in 2020, the owners paid homage to the property's 120-year-old history by keeping the former saloon's signature patterned wallpaper and antique gold-framed mirrors.
Though the restaurant tends to run on the pricey side, the quality and creativeness of the entrees make dining here a good value. Though Palace Prime is called a "modern steakhouse," it definitely offers many other contemporary cuisine choices with European inspiration.
I started with the Escargot in garlic-parsley butter. You'll need the accompanying house-baked bread to soak up the good stuff. If I closed my eyes, I was indeed back in Paris. And to my unexpected delight, my server truly was from Paris!
Our table of diners shared the Burrata and Prosciutto and Crispy Wild Caught Calamari with fresh peppers and a Thai chile aioli (both outstanding choices). I needed a lighter main entrée and my server's recommendation of the Lobster-Ricotta Ravioli was spot on.
Leave room for dessert even if it's a few bites of the Bread Pudding with cinnamon crème anglaise bourbon caramel, topped with piñon or the Crème Brûlée with blackberry-grand Marnier syrup and Chantilly cream. Both were heavenly.
English author Virginia Woolf once said "One cannot think well, love well, sleep well, if one has not dined well. Guaranteed you'll be dining well on your next visit to Santa Fe. And choosing one or more of these must-try restaurants will guarantee a most satisfying experience.
Visiting other destinations in New Mexico? Check out our other delicious guides:
---
Which of these Santa Fe restaurants will you try first? Let us know in the comments section below!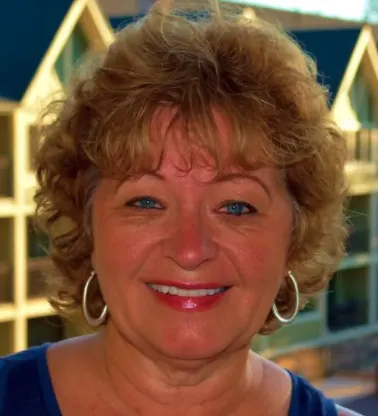 Noreen Kompanik is a Registered Nurse and San Diego-based travel writer and photographer. Over 400 of her published articles have appeared in 38 different digital and print publications. She especially loves writing about family travel, luxury travel, food, wine, coffee, history and travel writing and shares these articles on her travel website What's In Your Suitcase.