Las Cruces is a city in New Mexico on the border of the Chihuahuan Desert.
It is surrounded by four mountain ranges and the Rio Grande.
It has examples of Native American petroglyphs, exhibits at the New Mexico Farm and Ranch Heritage Museum, a desert animals museum, and hands-on displays. It also has a railroad museum with model trains and explores how railways impacted this area.
Las Cruces has a diverse population, picturesque views of the Organ Mountains, a vibrant art scene, and cultural offerings, including museums, theaters, and historical sites. Combined with its proximity to some of our nation's greatest treasures, like White Sands National Monument and Carlsbad Caverns National Park, Las Cruces is an ideal location to visit.
As one of the best destinations in America, you'll be amazed at the authentic cultural experiences, history lessons, and family-friendly fun awaiting you when you visit Las Cruces.
Las Cruces combines the best of urban and rural life with easy accessibility to several world-class destinations.
Savor diverse flavors at unique Las Cruces restaurants and sample wine in an unexpected desert oasis. Admire a wildlife park, hike through a canyon, and explore big-city museums. Las Cruces has the perfect adventure for every traveler. So start planning your escape to Southern New Mexico today!
Table of Contents
The 9 Best Las Cruces Restaurants, Mexico
Las Cruces is an eating adventurer's dream. The city has more than 200 restaurants, offering everything from burgers and steaks to sushi and ice cream. In addition, Las Cruces is a town that paid homage to its neighbors in the fields from which it sprang – the farms, ranches, and orchards of southern New Mexico and West Texas.
The food scene is defined by New Mexico's signature ingredient, the green chile pepper, which can be found in everything from sweet confections to entrées.
The culinary diversity of Las Cruces is no exception. International cuisines are represented in the city's restaurants, including Mediterranean, Lebanese, Japanese, and Thai offerings. Let's dive into the list of the best Las Cruces restaurants.
741 N. Alameda Blvd. #16, Las Cruces, NM 88005 // +15755272483
Open your door to the world of Belgian cuisine with A Bite of Belgium. A Bite of Belgium is a charming rustic restaurant that offers authentic and tasty Belgian cuisine at an affordable cost, delivered in a fun and fast atmosphere. The family-owned business was established on October 1, 2012.
Stop in on your way home from a long day at the office, or take a break during your shopping expedition. Here are few more reasons why a Bite of Belgium made the list of the best Las Cruces restaurants.
This is a small restaurant with big flavors, and an authentic menu with a few favorites, including The Belgian Burger (ground beef, caramelized onions, Gouda cheese, and gravy on a freshly baked brioche bun), warm, authentic Belgian waffles, daily baked goods, peasant-style quiche, and tomato basil soup.
After a long day of travel and exploring, A Bite of Belgium is ready to welcome you and offer the food that you are craving.
195 N. Mesquite St., Las Cruces, NM 88001 // +15755235434
Since 1957, La Nueva Casita has served delicious Mexican food to the Las Cruces community. The small cafe is located in historic downtown, along the original Camino Real, and is proud of its traditions.
Today the family continues serving a variety of traditional and contemporary Mexican favorites.
In addition to daily homemade tamales and menudo, you'll find favorites like carne adovada, enchiladas suizas, cabrito, and chimichangas on top of tacos, burritos, and fajitas every day. Always feel free to order from the menu or customize your own meal!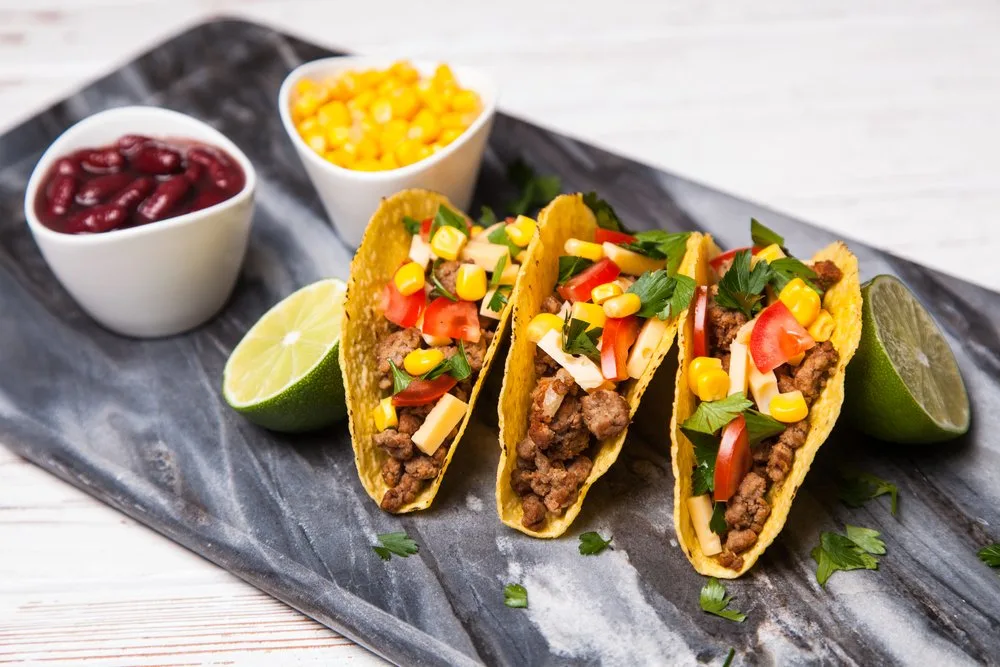 La Nueva Casita Café is the neighborhood gathering place where everybody knows your name and exactly what you want to eat.
So stop in today to taste old Las Cruces, New Mexico, right here on Main Street. Its mission is to be the premier Mexican restaurant in New Mexico by serving fresh, made-from-scratch Mexican food that will simply satisfy your palate!
1321 Avenida de Mesilla, Las Cruces, NM 88005 // +15755262484
Welcome to Luna Rossa Winery and Pizzeria! Here, you'll find a warm, enchanting setting to enjoy the best wines and delicious brick oven pizza.
They offer excellent seating and entertainment, fantastic customer service, and top-quality pizzas, pasta, and wines. The restaurant is terrific.
Be sure to stroll through the vineyards if you have time. The large selection of pizza toppings and the thin crust make your mouth water just thinking about it.
Order Pizza Romana or Quatro stagioni, or signature dishes like Petto Di Pollo, Pasta primavera, or their famous bruschetta, and enjoy a glass of their delightful Cabernet Sauvignon, Sangiovese, Primo Dulce, or Merlot wines. Do not forget to try the gelato. One taste, and you will be hooked!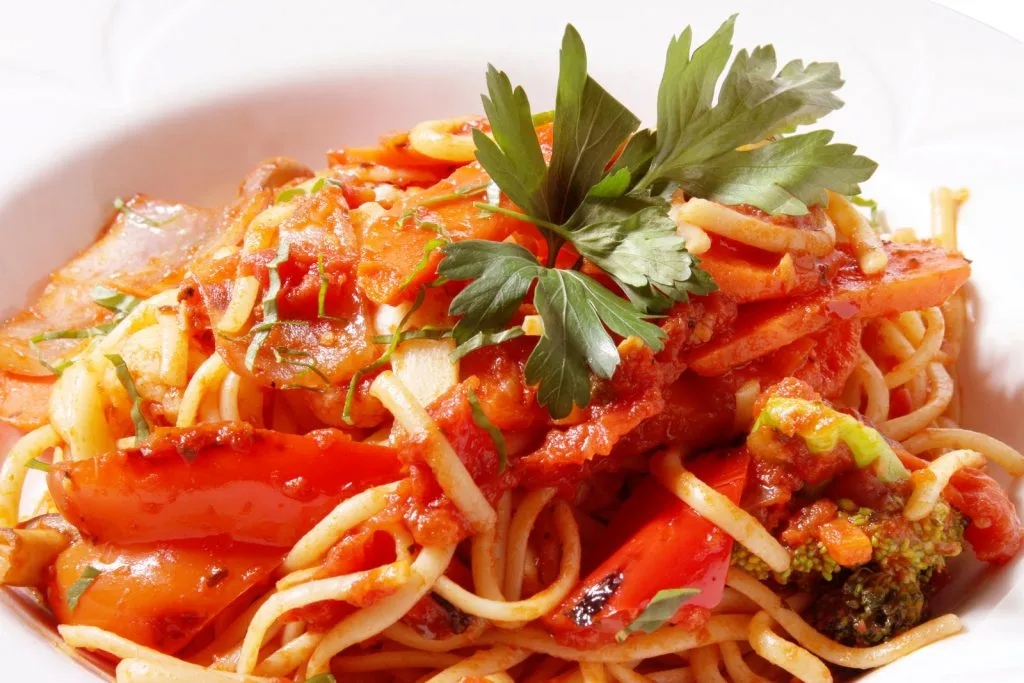 Sit back, relax, and escape to a different world at Luna Rossa Winery and Pizzeria.
Luna Rossa is a family-owned restaurant offering authentic Mediterranean food and wines that will please any palate, supplemented by beautiful and expansive views of the vineyard.
Excellent service like no other and delicious food! Luna Rossa is the place to be for those interested in delicious pizza and wine.
2355 Calle De Guadalupe, Mesilla, NM 88046 // +15755236700
Award-winning Double Eagle restaurant has won the flip on both sides of the coin and garnered many accolades from local personalities and foodies.
This gorgeous hacienda has been completely remodeled with the newest decor, including custom art, vintage chandeliers, antique ceilings, and tile mosaics. Double-decker hurricane lamps lend an old-world sophistication to the dining room tables, and elegant white linens dress up a high bar menu.
The kitchen is staffed with award-winning chefs creating masterpieces daily in every category. From the local pride of their hatch green chili to dessert sweetened banana enchiladas, they offer your taste buds something you will never forget. Definitely one of the most exciting Las Cruces restaurants.
Double Eagle Restaurant offers exciting and flavorful southwest dishes for lunch and dinner, including New Mexican and Southwestern specialties, but it's most known for its steaks and offers a full bar and an extensive wine list.
The building has been in continuous operation as some kind of eatery since 1874. The owners bought the place more than a decade ago and created a unique Southwestern buffet that includes everything from tacos to barbecued beef. They are proud to be one of the region's most reputable dining establishments.
1720 Avenida de Mesilla, Las Cruces, NM 88005 // +15755242408
With their award-winning wines and gourmet dishes, D.H. Lescombes Winery & Bistro is the cream of the crop amongst the Las Cruces restaurants.
Their extensive wine list and masterfully prepared dishes are a favorite among locals and visitors alike. In addition, their comfortable dining room, refreshing outdoor patio, live music, and delightful staff make this the perfect place to enjoy a nice meal with friends or family.
Wine and food can be one of the more enjoyable experiences in life. Whether you are a fan of reds or whites, medium-bodied or full-bodied is your preference, they have a lot to offer. Their chefs have created an outstanding menu that allows you to enjoy yourself while tasting the pleasures provided by their local New Mexico winery.
Try out Calabrian shrimp and feta, grilled romaine, harvest chicken sandwich, grilled salmon, and sip a glass of their Pinot Noir, ENMU Eastern sunrise, Cabernet Franch, or Heritage Rose. They hope to see you soon!
1753 E. University Ave.,, Las Cruces, NM 88001 // +15755213505
For 18 years, Lorenzo's Italian Restaurant has been sharing the family recipes that have made them famous.
They are passionate about bringing their guests new and exciting dishes that take the classic Italian concept and create an unforgettable dining experience (one of the reasons why it made the list of the best Las Cruces restaurants)
Their favorite Italian dishes have been passed down from generation to generation, where Trish and Vincent find the best ingredients and prepare them in the tradition that they were taught by their mother.
Homemade pasta, sauces, and more are made fresh every day. They will exceed your expectations, from their handmade Italian cookies to fresh garlic bread and their pasta, made to order.
Voted as the best Italian restaurant in Las Cruces, this family-owned and operated business has been a local favorite.
The best part is that you will enjoy the same great home-cooked food as if you were a family member. Explore the delights at Lorenzo's Italian Restaurant, and if you cannot make it into their restaurant, they have full-service catering for any occasion and will deliver to you.
They have the authentic Italian taste you're craving and promise they won't disappoint you.
790 S. Telshor Blvd., Las Cruces, NM 88011 // +15755227533
If you're hungry for a good steak, some seafood, or a juicy burger, visit Cattle Baron! Their casual, contemporary dining with plenty of gorgeous desert views is just minutes away from the University of New Mexico and downtown Las Cruces.
They've got an indoor bar and dining area with all the excitement and energy of a classic Western saloon combined with a full-service cocktail bar. It's the best meat joint in between all of the Las Cruces restaurants.
You can count on them to treat you like family, from perfectly cooked steaks to their legendary chicken fried steak. Explore their full menu of food, drinks, and desserts for yourself, or try something new at their salad bar!
Order Green Chile Stew, Sirloin Steak salad, Rio Pollo, Cajun Chicken Alfredo, or New York Steak. You can always count on them to provide friendly faces, plenty of laughter, and an unforgettable experience every time you visit.
1001 E. University Ave. E-3, Las Cruces, NM 88001 // +15755219270
Santorini offers an extensive menu representing the cuisines of Syria, Lebanon, Cyprus, and Greece.
From savory gourmet sandwiches, traditional Greek Gyros, mouth-watering "Afelia," hummus, and baba ganoosh to delicious vegetarian dishes, tasty pizzas, and crisp salads, you'll find something to satisfy everyone's taste at Santorini.
Whatever you are looking for in-restaurant dining, Santorini will be a place where you "feel like family." It's definitely one of the most unique Las Cruces restaurants.
A new twist on these Mediterranean classic dishes will keep you coming back for more at Santorini. They pride themselves on serving their delicious food in a family-friendly, casual atmosphere at an affordable price.
Whether you want to eat in or take out, they cater to your needs and make every visit memorable.
1551 E Amador Ave, Las Cruces, NM 88001, United States // +15755270817
Casual spot serving New Mexican cuisine plus beer, wine, and margaritas. It can be found at 3 locations, and it is locals' absolute favorite. The building is ornately adorned in classic detail, and the quality of the food and service echoes this timeless decor. Once you're seated, even if you've been waiting for a table, the veteran staff provides prompt service for a delicious meal and generous drinks.
This is a perfect place to come with kids. There's a fountain in the center of the restaurant that is a real attraction for the little ones.
Their Nachos with handmade corn tortilla chips topped with refried beans, their signature queso, freshly grated Monterey Jack and cheddar cheese, and your choice of ground beef, shredded beef, or shredded chicken are perfect starters.
For lunch, I ordered the Gorditas (one of each meat – shredded chicken, shredded beef, and ground beef) and was pleasantly surprised. All three were yummy, but the shredded beef and chicken were my favorite.
They also serve steaks, protein dishes, juicy burgers, and even seafood. Ask your waiter about the seasonal dessert and treat yourself to something sweet for a pleasant finish to your meal.
Las Cruces Restaurants: Wrap Up
Las Cruces is a city found right in the middle of everything. With world-famous cities only a day trip away, Las Cruces has a bit to offer for everyone.
With 33 local wineries and many more vineyards, you can enjoy the fresh desert fruit here in town or head out to the vineyards and create your own wine. Speaking of food, trendy Las Cruces restaurants, mouth-watering delicacies, fabulous food trucks, and marvelous cuisine await you in this constantly growing culinary community.
Expanding your horizons and tapping new energy sources can be a liberating experience. Las Cruces is the perfect destination for a weekend getaway, a day trip, or an unforgettable vacation.
This city is full of memories waiting to be made. At Las Cruces, you go as a stranger and leave as a friend.
New Mexico is the "Land of Enchantment" for you if you love food. Each town has its own outstanding cuisine, and the Las Cruces area is no exception. With a mile and a half of enticingly exotic Mexican, Italian, and New Mexican restaurants, the Avenue will satisfy all your cravings.
Visiting other destinations in New Mexico? Check out our other delicious guides:
---
Which of these restaurants in Las Cruces will you try first? Let us know in the comments section below!
Igor Jovanovski is an aspiring digital nomad, travel blogger and graphic designer who really loves food. He also has a creative side, and he works as a freelance graphic designer in his spare time. He has traveled across Europe quite a few times since he was young and recently started his mission to visit every country in the world! Igor's favorite thing about traveling is the way he gets to know new people, food, places and cultures.
This exciting experience helps him create his own stories and make memories that will last forever