The Finger Lakes is a foodie paradise. The Native American translation of Canandaigua literally means "the chosen spot." Canandaigua Lake is one of the eleven Finger Lakes located just 24 miles south of Rochester, New York. Legend says that the island was used to hide the Seneca women and children during the Sullivan Expedition against the Six Nations in 1779.
Let's eat.
The Eleven Best Restaurants in Canandaigua
759 South Main Street, Canandaigua, NY 14424 // 585-412-6414
A stone's throw from Canandaigua Lake, Murphy's Law Irish Pub is a safe haven to raise a glass, enjoy good food, relax, or get a little rowdy. Sit at the bar, a table, or their outside patio. Take a look at their list of over 100 beers from around the world. They also are located in Rochester NY.
Amazing appetizers include chicken wings and fish tacos. I made a meal out of the BBQ Chicken Quesadilla appetizer. Try the Irish Poutine with crisp French fries topped with house corned beef, stout gravy, local cheese curd, pickled red onion, or the Black Angus Beef Nachos.
These nachos are piled high with pico de gallo, seasoned Black Angus ground beef, cheddar ale sauce, jalapenos, scallions, and sour cream. You can choose chicken instead of beef if you prefer.
A taste of comfort can be found in their Baked Mac & Cheese. Soup, salad, sandwiches, and wraps are available too. Order from the Burger Bar section of the menu.
Build Your Own Burger, the O'Murphy Burger, or if you want to spice it up, get The Angry Leprechaun with Cajun seasoning, jalapenos, bacon, pepper jack cheese, lettuce, and sriracha mayo. Definitely one of the best restaurants in Canandaigua.
Afterward, walk down the street for a frozen custard creamy treat at Abbott's. Their secret recipe is a taste you will remember.
101 South Main Street, Canandaigua, NY 14424 // 585-394-9090
The inspiration for Simply Crepes began in South Durham, Quebec. The Proulx family farm specialized in dairy and maple syrup production, which is the foundation of this family business today. It's a gem among the restaurants in Canandaigua.
Picture breakfast on the farm. Homespun crepes were cooked on buttery cast iron, stuffed with brown sugar, and the family's own maple syrup. Wafting through the farmhouse was the smell of grandma's cooking.
Handcrafted food made simple, using whole, natural ingredients. Enjoy delicious food in this captivating environment.
When you get a craving for crepes, like I do, visit Simply Crepes. Sweet crepes are my favorite. I cannot resist the Nutella Fruit Crepe with Nutella, fresh strawberries or sauteed bananas, chocolate sauce, whipped cream, and vanilla bean ice cream.
A favorite on the Classic Brunch section of the menu is the Chicken and Waffles or Bangin' Shrimp and Grits made with crepe-battered shrimp tossed in apricot bourbon hot honey served with smoked Parmesan grit cake with maple sausage gravy and a pop of cherry pepper arugula salad.
Are you in the mood for breakfast? Try any of these "eggcellent" dishes, The Breakfast Crepe with scrambled eggs, cheddar, and your choice of applewood bacon, maple sausage, andouille sausage, or smoked ham. Or Crepe Madame, an egg-battered crepe with hardwood smoked ham, gruyere, cream sauce, fried egg, and bacon jam.
215 South Main Street, Canandaigua, NY 14424 // 585-905-3951
The only French Bistro among the restaurants in Canandaigua, Bon Ami is sure to please. Enjoy a taste of Provence, serving authentic French cuisine paired with the perfect wine in a friendly, charming atmosphere. Be sure to make a reservation here when you're in Canandaigua, NY.
Have a drink at the fully stocked bar, then sit down to a delicious hand-prepared meal. French Onion Soup in this French bistro is a great starter, or inquire about the soup of the day.
Some amazing specials that have been featured are Saumon a I'orange, topped with an orange relish and served with a vegetable and starch of the day. Breaded and fried pork tenderloin, topped with mixed green salad, lemon vinaigrette, and fresh Parmesan was another recent choice at this restaurant in Canandaigua.
Have you ever eaten escargot? The escargot is served traditionally, cooked in a garlic butter sauce, untraditionally, served out of their shell.
Their desserts are delectable, especially the Chocolate Soufflé. Other featured desserts have included Mixed Berry Tart, Cherry Cobbler, White Chocolate Blueberry Bread Pudding, and Crème Brûlée. Ooh, la la!
When I stayed at the Bed & Breakfast at Oliver Phelps, the innkeeper recommended Bon Ami to a couple celebrating their anniversary. We all agreed that this bed and breakfast and Bon Ami were excellent experiences.
726 South Main Street, Canandaigua, NY 14424 // 585-905-0201
Nolan's on Canandaigua Lake is committed to quality food and service. This level of hospitality creates a dining experience that goes above and beyond and rightfully puts Nolan's at the top of the restaurants in Canandaigua list.
You're sure to find a wine or beer that pleases your palate. Finger Lakes wines are featured as well as others, including California wines.
Now that your glass is filled, fill your plate with an appetizer. My choice was Coconut Shrimp made with coconut-crusted shrimp topped with lemon-honey syrup and mango habanero aioli for dipping. I heard others rave about the Bacon-wrapped Scallops. You get four jumbo sea scallops wrapped with bacon and served with melted butter.
My next course was Nolan's Seafood Chowder. Soup du Jour and French Onion Crock are more soup selections. You can't go wrong no matter which one you choose.
Go green with one of their fabulous salads topped with house-made dressings, avocado ranch, tomato-basil vinaigrette, creamy gorgonzola, maple balsamic, Thousand Island, or Cajun ranch. You can add blackened salmon or filet mignon. That alone makes a marvelous meal.
Consider these pub fare favorites, the Pub Burger, Lobster Roll, or Captain Pete's Fish & Chips.
What's for dinner? Chicken, veal, pasta, and seafood. I set my sights on the steak. The Delmonico "Cowboy" Cut to be exact. It's their most flavorful steak.
No pie in the sky, only on your plate. Key Lime or Peanut Butter pie are both delicious desserts. Don't overlook the Sweet Crème Brûlée served in an edible chocolate dish. Chocolate lovers will enjoy this one.
770 South Main Street, Canandaigua, NY 14424 // 585-394-7800
Come to this casual hangout after a long day on the lake and crack open a beer. Relax in a chair under the famous hanging boat and you will be well taken care of by the staff at the Sand Bar at The Lake House, one of the coolest restaurants in Canandaigua.
Beer pairs well with pretzels, so order the Four Cheese Crab Dip with jumbo lump crab served with warm baked pretzels.
You may have heard the saying from Shakespeare's The Merry Wives of Windsor, "the world is your oyster." Not only can you achieve anything and go anywhere, but you can have Oysters By The Half Dozen at the Sand Bar.
Here is a unique appetizer, Salt Baked Beets with goat cheese, ricotta cream, citrus supremes, micro greens, and candied pecans. These beets can't be beaten.
It's not a complete experience without dessert in my opinion. Surrounded by my mom's baked goods and dad's frozen custard stand growing up whet my appetite for sweet things. I remember my dad making frozen bananas.
I was delighted to see a Frozen Banana on the Sand Bar dessert menu. The frozen banana was covered in dark chocolate with cocoa nibs. Continuing on the ice cream theme, Pittsford Farms Dairy Ice Cream is another cool and creamy dessert choice.
Another favorite dessert is the Salted Chocolate Brownie with dulce de leche strawberry compote. These will all melt in your mouth and put a smile on your face in this lovely lake place.
224 South Main Street, Canandaigua, NY 14424 // 585-905-0950
Generous portions and the best German beer are here at Rheinblick German Restaurant. This is the closest you can get to German food without a passport. Definitely a must try among the restaurants in Canandaigua.
"Liebe geht durch den Magen," literally means "love goes through the stomach." Food and love go hand-in-hand and are expressed with each meal prepared here.
Here are a few appetizers offered. Kartoffelpuffer – German potato pancakes with applesauce. Spundekäs – German cheese spread with a warm pretzel roll, or Käsespätzle – German egg noodles, melted cheeses, and caramelized onion.
Of course, there is Schnitzel, from chicken, veal, or pork.
Chicken, Veal, and Pork Schnitzel, tenderized, lightly breaded and butter sauteed. Served with Spätzle and vegetable garnish. Jägerschnitzel is the most popular Schnitzel in Germany, the "Hunter's Schnitzel" comes with brown mushroom gravy. Reuben Schnitzel (White or Red) is made with corned beef, either sauerkraut or red cabbage, melted Swiss cheese, and Rheinblick Lorelei dressing.
Savor these traditional German entrées. Sauerbraten is marinated Beef Roast in a sweet-sour sauce of red wine vinegar, served with Spätzle and red cabbage. "The Metzger" is The Butcher's Choice that comes with two Bratwurst, two Bauernwurst, and a Hungarian Debreziner over Sauerkraut, served with homemade mashed potatoes.
This one is my favorite. Rittersteak – The Knight's Steak is a tender 12-ounce Ribeye with a choice of caramelized onions or Kräuterbutter (homemade herb butter), served with German Potato Salad.
The German desserts are baked fresh daily. Your options may include Apfelstrudel – Apple Strudel with whipped topping, or Schwarzwälder Kirschtorte – Black Forest Cake (my daughter-in-law's favorite). Linzer Torte was my choice; it's a Classic Red Raspberry Torte from Austria, or get some "Hot Love" which in German is Heisse Liebe. Vanilla Ice cream with warm raspberry sauce.
You will get your fill with this culinary experience at the Rheinblick German restaurant in Canandaigua NY. A walk by the lake is the perfect after-meal activity.
800 South Main Street, Canandaigua, NY 14424 // 585-394-7070
New York Kitchen takes you on a journey exploring the remarkable agriculture, craft beverage, and culinary arts, and it's one of the best restaurants in Canandaigua to do that for you. Expand your horizons in the Empire State when you visit the tasting room to sip and savor New York State wines, craft beers, and ciders. Classes are also available. Check the schedule.
The collaboration of Constellation Brands, Wegmans Food Markets, Rochester Institute of Technology, and New York Wine and Grape Foundation came together with a shared passion and mission for people around the world to experience the culture and agriculture in this area.
Chefs work directly with local area farmers to provide top-notch, farm-to-table fare with a New York State twist.
You're sure to have an unforgettable dining experience in the restaurant. On the Brunch Menu, you'll find Eggs Benedict, Create Your Own Omelet, and Brioche French Toast made with two slices of fresh Brioche toast, browned butter, candied pecans, and warm NYS maple syrup.
The Café Menu offers a Charcuterie Board with New York cheeses, locally cured meats, local honeycomb, candied pecans, roasted peppers, grain mustard, and crostini. The Baja Fish Tacos are a good choice with cilantro lime crema, Napa slaw, pico de gallo, and crumbed cotija cheese.
Salad, perhaps? I like the Roasted Beet Salad with roasted red and gold beets, arugula, First Light goat cheese, candied pecans, and white balsamic. Salad and pizza pair well.
One pizza option is Three Little Piggies, with red sauce, mozzarella, Genoa salami, pepperoni, and bacon.
You can't go wrong with these Sandwiches. Beef on Weck with shaved, slow-roasted beef, caramelized onions, creamy horseradish au au jus on a Weck roll is a regional specialty.
The All New York Burger is a New York Kitchen custom blend six-unce burger, New York reserve cheddar, bacon, bibb lettuce, local tomato and scallion aioli on a brioche roll.
Don't short yourself. Have some Strawberry Shortcake with house-made shortcake biscuits, strawberry sauce, and whipped cream. You will scream with delight. It's definitely one of the best breakfast restaurants in Canandaigua.
101 E Lake Rd, Canandaigua, NY 14424 // +15854129005
Some culinary experiences happen serendipitously. That's precisely how I discovered Peppers Family Restaurant on a simple, laid-back ride around Canandaigua Lake. What a delight it was to stumble upon this local gem!
At Peppers, you're immediately wrapped in a fun, casual, and welcoming atmosphere. It's the kind of place that instantly feels like home, thanks to the warm smiles of the staff. The menu is bursting with variety – traditional, yet far from mundane.
Let me give you a sneak peek into my dining experience. The Lobster Bisque? Phenomenal. I've had my fair share of bisques, but this one took the cake. It was pure maritime magic in a bowl.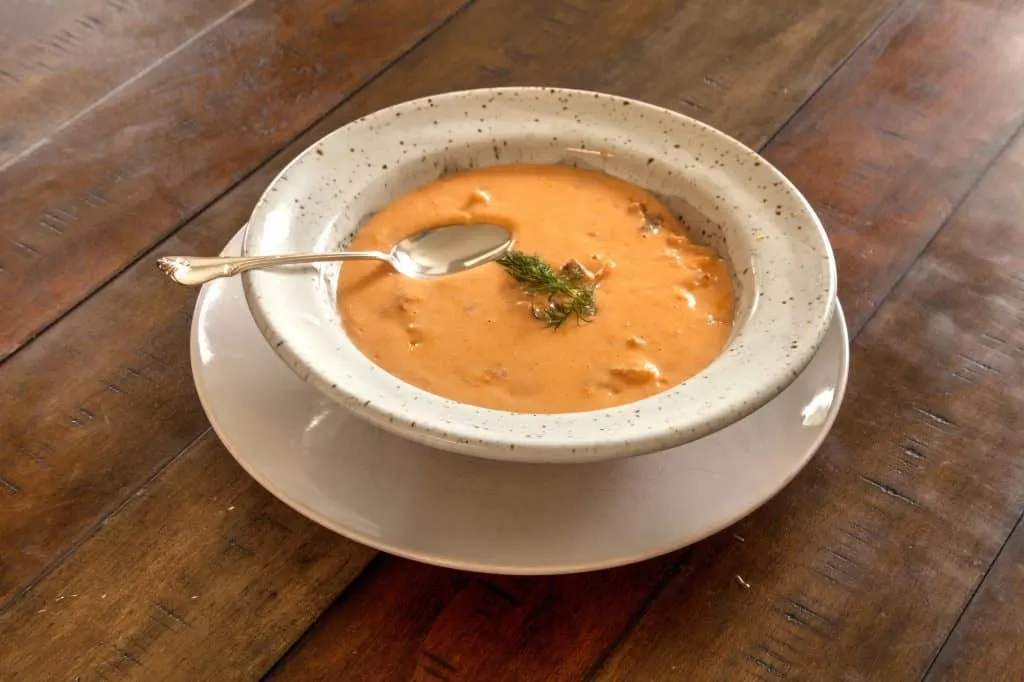 And the Black and Blue salad? It was, quite simply, the best I've ever had. Every ingredient harmonized to create a melody of flavors that had my taste buds singing!
But the real showstopper was the pie. If you find yourself at Peppers, do your senses a favor and indulge in their pies. You can thank me later.
Did I mention their homemade chips? Because they deserve a mention. Delicious would be an understatement. Crispy, flavorful, and downright addictive, they were the perfect sidekick to the memorable meal.
What's more, you're not going to feel the pinch on your wallet at Peppers. The quality, size, and flavor of the meals far surpass what you'd expect from the modest prices. It's indeed the best bargain in town!
Peppers Family Restaurant is a must-visit in Canandaigua. It's an experience that will leave you with a belly full of joy and a heart full of gratitude for good food and great times!
401 Lakeshore Dr, Canandaigua, NY 14424 // +15853960001
If you're looking for a stellar dining experience in Canandaigua, let me direct you to a hidden treasure: Finger Lakes Public House. This place packs a punch with pub-grub-style offerings that leave an indelible mark on your palate.
I remember stepping into the restaurant and being instantly enveloped in its warm and friendly aura. The moment I entered, I was greeted with the kind of genuine hospitality that makes you feel like a valued guest, not just another diner.
The allure of the Finger Lakes Public House is in its homemade food. The Smokehouse Pulled Pork Burger? Absolute heaven! The taste of that tender, smoky pulled pork still lingers in my memory.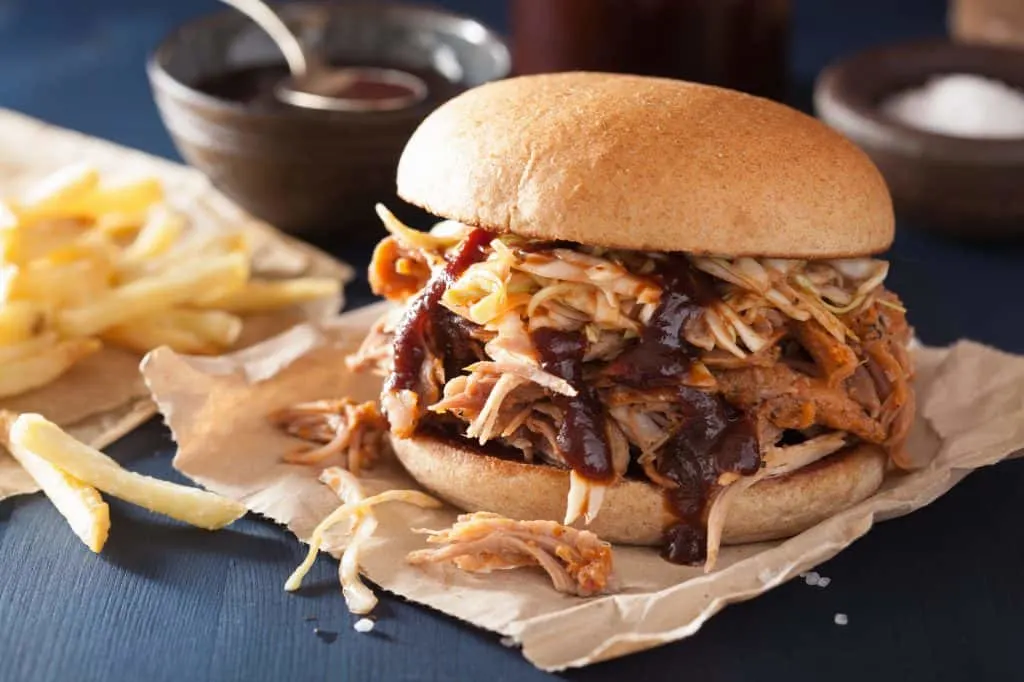 And as a side, the fried cauliflower was an unexpected star, delivering a delicious crunch in every bite. I'd be remiss if I didn't recommend the pulled pork sliders – they're a must-try, trust me!
Pairing this delicious food was a selection of splendid beers, a nod to the laid-back, pub-like ambiance. The servers, friendly and attentive, created a seamlessly pleasant dining experience.
And on a nice day, the patio is the perfect spot for a relaxing meal under the blue Canandaigua sky.
Despite having a full house, the efficient staff ensured quick table turnovers, making sure the wait time was minimal, even during peak dinner hours. It's clear that customer satisfaction is their top priority.
Finger Lakes Public House is more than just a restaurant. It's a warm, welcoming space that combines a family atmosphere with mouth-watering food and top-tier service. If you're in Canandaigua, do yourself a favor and treat yourself to a meal here!
407 Lakeshore Dr, Canandaigua, NY 14424 // +15859053097
Stepping into Laguna Grande Restaurante Mexicano & Bar in Canandaigua feels like a mini vacation to Mexico! This place has mastered the art of creating a rich, authentic dining experience that wows you in every possible way.
Right from the moment you enter, Laguna Grande rolls out the red carpet of hospitality. I was instantly seated and offered a refreshment, setting the tone for the delightful experience to follow.
The complimentary chips and salsa arrived swiftly – and talk about freshness! They were the perfect opening act, tantalizing my taste buds and setting the stage for the main event.
The menu at Laguna Grande is a beautiful symphony of Tex-Mex flavors. My favorites? The chicken and steak fajitas, served with your choice of corn or flour tortillas, refried beans in a corn shell, guacamole salad, and Spanish rice.
Each bite was a flavor explosion, a testament to the mastery of the kitchen. Oh, and let's not forget the enchiladas and bean dip, which were so flavorful, they had me scraping the plate clean.
These delicious dishes, beautifully presented, came at surprisingly affordable prices. But a visit to Laguna Grande is incomplete without trying their drinks. The Margaritas are colossal and so very refreshing, the perfect accompaniment to the meal.
I highly recommend you give this cozy establishment a visit. Dive headfirst into the vibrant, affordable Tex-Mex cuisine – it's an experience that will keep you coming back for more!
FAQ
What is the food scene like in Canandaigua Lake?
Canandaigua Lake offers a diverse and exciting food scene! It's a melting pot of flavors where you can find everything from classic pub grub and delicious Tex-Mex, to fine dining options and family-friendly eateries.
Are there vegetarian and vegan options in Canandaigua Lake restaurants?
Absolutely! Many restaurants around Canandaigua Lake offer vegetarian and vegan-friendly dishes. Some places have separate vegetarian and vegan menus, while others can customize their offerings to suit dietary preferences. It's always a good idea to check in advance or ask your server.
Is outdoor dining available in Canandaigua Lake restaurants?
Yes, many restaurants around the lake offer beautiful outdoor dining spaces. Whether it's a sunny patio, a cozy deck, or seating right by the lake, you can enjoy your meal in the open air with a stunning view.
Restaurants in Canandaigua: Wrap Up
There is more to do and places to stay in Canandaigua NY. Explore the Canandaigua Lake Wine Trail. Experience award-winning wineries, gourmet food, great restaurants, shops, attractions, golf, hotels, and bed and breakfasts along the way. I recommend the first ever Bed & Breakfast in Canandaigua, Bed & Breakfast at Oliver Phelps.
Book a dinner or sightseeing cruise on the Canandaigua Lady, a Mississippi-style paddlewheel boat. Stroll along the Canandaigua City Pier. Whatever you choose to do, you'll enjoy your time here.
Visiting other destinations in the region? Check out our other delicious guides: