Hello, my fellow food enthusiasts! Buckle up as we embark on a delectable journey exploring Oklahoma City, or OKC, a city that's got more than just the Thunder to brag about.
I'm talking about the bustling, boisterous, and belly-filling bar scene that's as colorful as an Oklahoma sunset!
Oklahoma City, where the wind comes sweeping down the plain and whisks you into an array of food and drink experiences. Trust me; this place isn't all cowboys and cattle; it's a culinary carnival, a hotbed of creativity with a twist of Southern charm.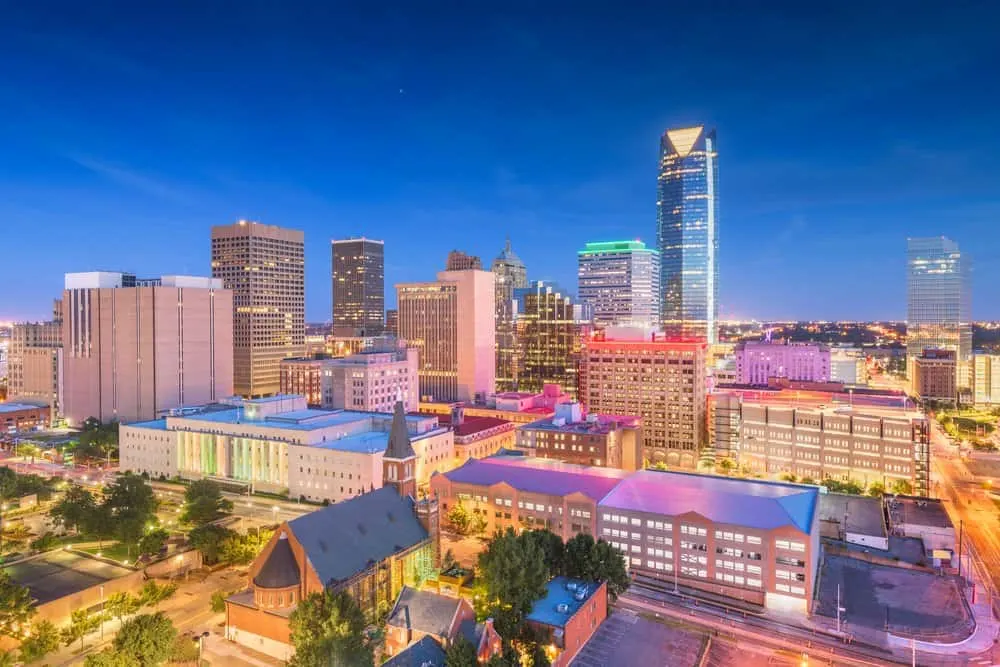 One minute you're walking down the vibrant streets of Bricktown; the next, you're pulling up a stool at a bar that feels like a long-lost friend.
The OKC bar scene is a delicious cocktail (pun intended) of dives, speakeasies, beer gardens, and cocktail lounges.
Whether you're a beer buff, a wine lover, or a cocktail connoisseur, there's a stool with your name on it and a bartender ready to mix your new favorite drink.
So, loosen your belt buckles, and let's dive into the heart of the tantaling OKC taverns, where every night feels like a delicious adventure!
My Top Three Picks of the Bars in OKC
| Restaurant | Top Pick | Our Rating |
| --- | --- | --- |
| The Bunker Club | Whiskey Cocktail | 5/5 |
| Golden Hour Bar & Lounge | Cocktail | 5/5 |
| Bar Arbolada | Burger | 5/5 |
The Seven Best Bars in OKC
433 NW 23rd St., Oklahoma City, OK 73103, United States
Straight from a dystopian novel, The Bunker Club is the perfect chill-out spot for all you intrepid explorers of unconventional fun. Definitely one of the best bars in OKC.
Swathed in dim, atmospheric lighting, this place is a vinyl-spinning, karaoke-singing, craft cocktail-shaking haven that's far from your average bar experience.
Here, the drinks are as explosive as the theme, with beers, wines, and cocktails that'll make you feel like you've unlocked a secret beverage bunker.
In the heart of a mid-week evening, I found myself seated comfortably in this cozy cavern, my laptop open, savoring a superbly mixed, and dare I say, mind-blowingly affordable, whiskey cocktail. Just $8; can you believe it?
The attentive, friendly bartender seemed to be a master in his craft, creating cocktails that were a riot in the mouth, and the draft beer selection was spot on!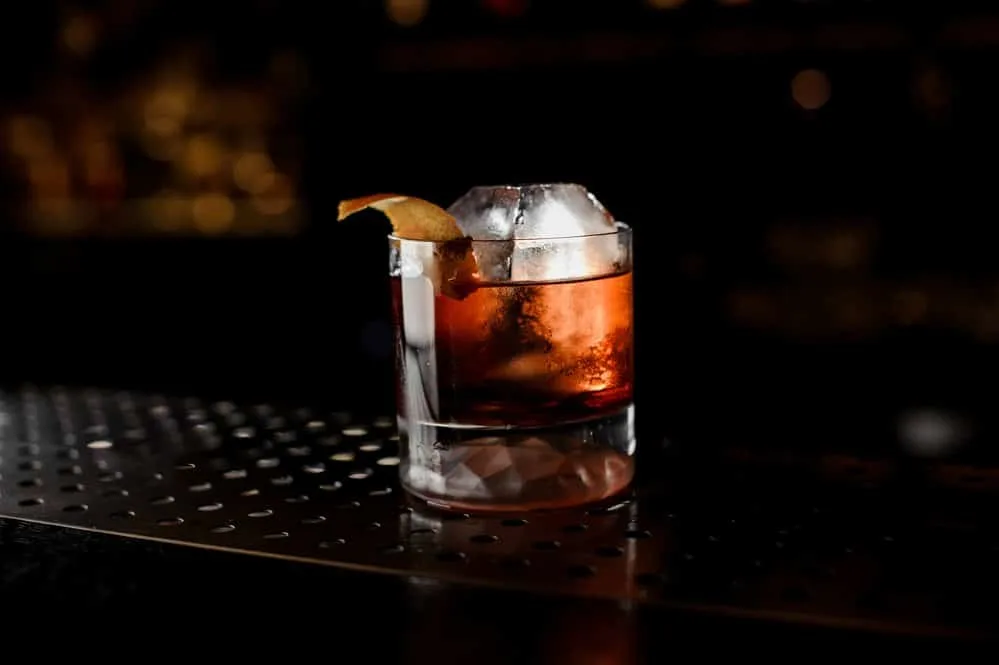 What's not to love about an OKC bar that fuses work, play, and an exceptional grub menu, all within a uniquely engaging post-apocalyptic theme?
The décor, the murals, and the entire ambiance is nothing short of stellar. Walking in, I couldn't help but admire their commitment to delivering a truly immersive experience.
The Bunker Club, my friends, makes me wish I was an OKC local. It's a spot where the city's quirky spirit truly shines, serving up a delightful dash of the unexpected with every visit.
So, don't forget to drop by the next time you're in town. Who knows, it could become your new favorite way to escape the everyday!
Tramps
2201 NW 39th St, Oklahoma City, OK 73112 // (405) 521-9888
Sitting in the middle of OKC's small but lively gay strip is Tramps- a bar known for strong pours (known as "big girl drinks" and a lively cast of regulars you can find frequenting the bar. It's the definition of a dive bar, in the best way possible.
Last time I visited I was happy to learn that indoor smoking had been banned and they now accept credit cards- these two changes successfully addressing what were my only two complaints about the place.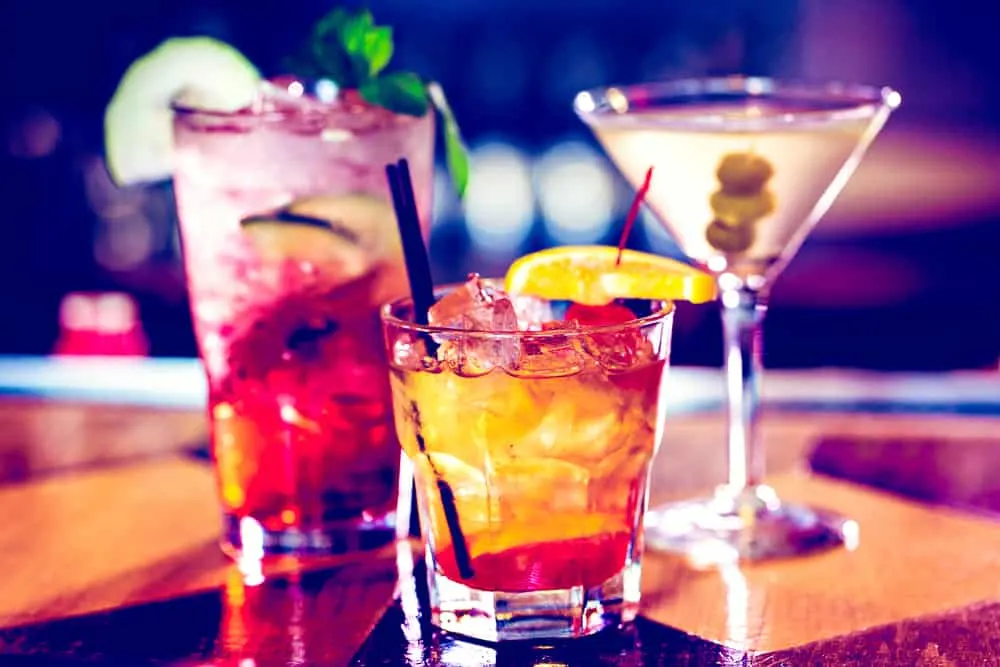 This isn't the place to come for the newest trendy craft cocktails. You won't find infused homemade simple syrups or the like. Tramps focuses on the classics but they do them well and the beer is always cold.
You can find regular drag shows and some of the friendliest bartenders in town. When bar hopping on the strip I like to start my night at Tramp's for a big girl drink to kick off the evening before usually finding ourselves back for at least one more to end the night!
733 NW 4th St., Oklahoma City, OK 73102, United States // +14056017256
Next stop – The Flea. This isn't just any bar; it's the epitome of a neighborhood watering hole, exuding an air of familiarity that whispers, "Hey, you're home." Intimate, inviting, and indulgently fun – that's The Flea in a nutshell.
As I sidled into this little upscale dive bar, I was met with a veritable cornucopia of choices – a jaw-dropping selection of craft and imported beers that would make any brew-lover swoon.
But there's more to this spot than just the drinks. Oh, boy, is there more!
Picture this. You're seated at a cozy corner, sipping on a chilled pint, while the seductive aroma of standard pub fare teases your senses.
Now, add a shuffleboard table, a pool table, foosball, and Jenga to this mix, and you've got an evening that's shaping up to be nothing short of fabulous.
Did I mention they also have plenty of board games and TVs for those game nights? Well, they do, and it's terrific! And the cherry on top? No smoking inside. Breathe in that fresh air, folks!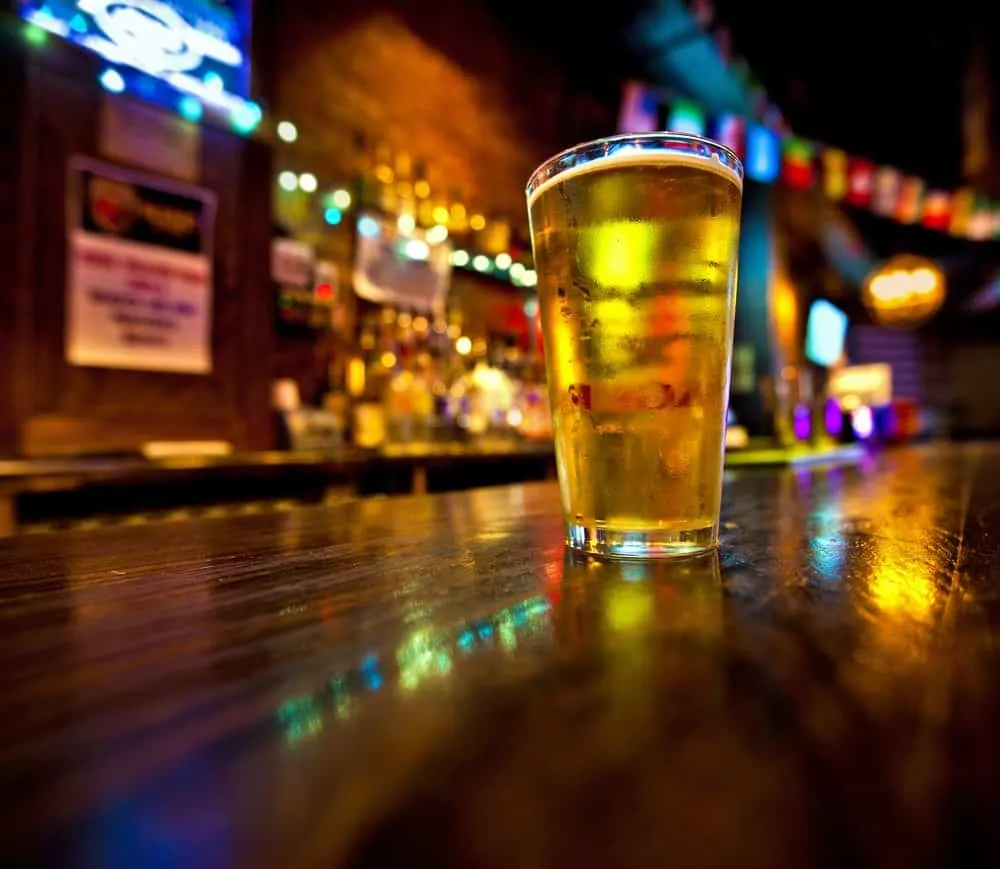 The Flea boasts a mellow crowd, tended to by friendly bartenders who pour love and craft into every drink.
And when you want a little open-air ambiance, they've got you covered with a comfy outdoor area, plus free parking – talk about thoughtful!
Visitors to OKC, listen up; if you're on the hunt for an under-appreciated gem, then The Flea is your treasure trove.
It's an Oklahoma City bar that wraps you up in its cozy charm, offering an experience that's as heartwarming as it is delicious.
Remember to stop by next time you're in town; you could just find your new home away from home. So, here's to The Flea, a true testament to OKC's warm, vibrant spirit!
2425 N. Walker Ave., Oklahoma City, OK 73103, United States
Now we have a splendid oasis in the heart of OKC known as The Pump Bar. Akin to a lively fiesta of flavors and faces, this bar and café unites locals and travelers, all basking in an atmosphere of camaraderie and frothy delight.
Swinging by The Pump Bar during my road trip was a spontaneous decision that paid off tremendously. Here's a little sneak peek into my delightful rendezvous.
I found myself savoring the tantalizing Black Betty cocktail, a drink so divine it made my taste buds break into an impromptu salsa.
The star of the evening? The crispy, well-endowed flatbread tacos were, quite simply, love at first bite! I ordered at the bar, chose my preferred corner, and they brought the feast right to me.
My friends, the Pump Bar is more than simply a place to quench your thirst and satisfy your hunger. It's a pet-friendly hangout, a playground for outdoor games, and a pulsating backdrop of melodic tunes.
Its vibe is something to be experienced first-hand – an electrifying blend of energy and warmth.
Whether you're an OKC novice, a longtime local, or merely cruising through, The Pump Bar is an absolute must-visit.
Soak in its lively ambiance, treat your taste buds to its culinary wonders, and let its rhythm sway you.
It's establishments like these that truly encapsulate the essence of bars in Oklahoma City, transforming it into a city that's as vibrant and engaging as it is appetizing.
500 NW 28th St., Oklahoma City, OK 73103, United States // +14056837432
Let's head to The Daley, nestled within Frida Southwest, a captivating hideaway that leaves me wondering why it isn't on every OKC visitor's itinerary!
Walking into The Daley felt like uncovering a secret known only to a select few. The welcoming staff greeted us like long-lost friends, immediately setting a tone of warmth and camaraderie. This is a place where hospitality isn't just a job; it's an art.
The Daley adds an exclusive touch with its special food and drinks menus, but if you're a Frida lover like me, you can order from its menu too.
Pairing cocktails with seafood tamale – pure bliss! The grand finale, a chocolate Bundt cake, was the proverbial cherry on top. Each bite, each sip, was a dance of flavors, delighting our taste buds to no end.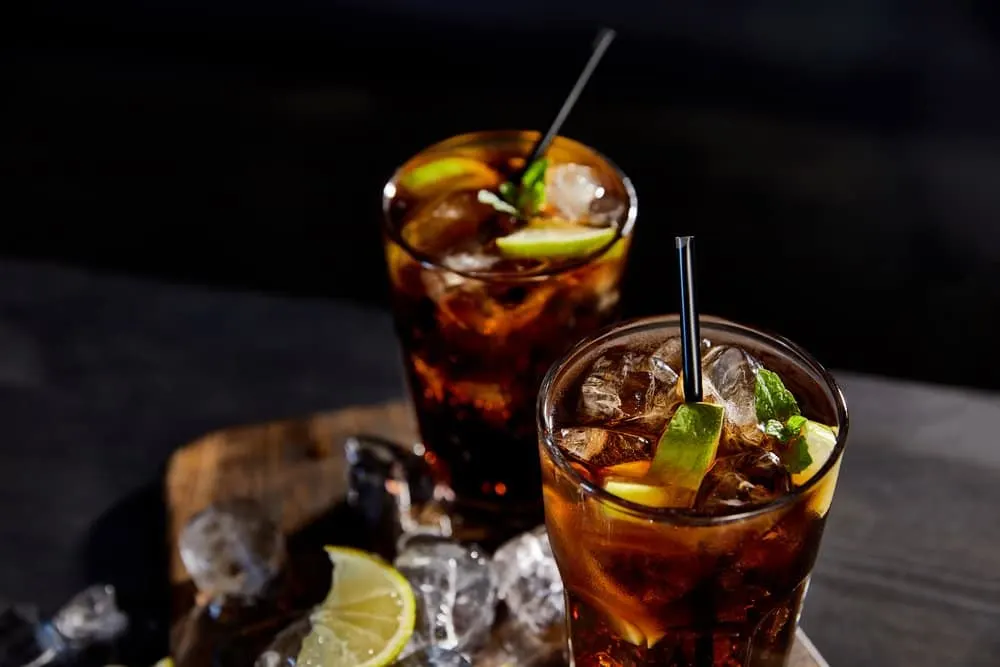 Even if you're just a duo, I'd recommend making reservations. It is a small venue, but the intimacy adds to the charm of The Daley.
Getting close to strangers only adds to the friendly ambiance, making your experience even more memorable.
In a nutshell, The Daley checks all the boxes for a perfect night out: a cozy setting, stellar service, mouthwatering food, and exceptional cocktails.
It's more than just a bar; it's an experience waiting to happen. So if you're in town, or even if you're a local, drop by The Daley. Here's to OKC's best-kept secret!
814 W. Sheridan Ave. C, Oklahoma City, OK 73106, United States // +14057749665
Next on the list, we have an absolute gem in OKC – the Golden Hour Bar & Lounge. Trust me when I say this place radiates warmth right from the moment you step foot in its vicinity.
As I arrived, the staff, who were as radiant as the name suggests, greeted me outside and inside, setting the tone for a wonderful visit.
With no cover charge to hinder your journey, you're left to enjoy the soothing waves of great drinks and friendly faces.
Golden Hour is not just a typical OKC bar; it's a lounge that whispers, "Come, take a seat, have a drink, and let your worries dissolve." If you're in search of a place where you can unwind with a glass in hand, Golden Hour should top your list!
The charm of Golden Hour lies in its intimate seating and ambiance, as comforting as a warm embrace. But let's talk cocktails – they are pure poetry in a glass! And for my fellow beer enthusiasts, you'll be delighted with the selection offered.
Friday nights at Golden Hour are a blissful symphony of clinking glasses and quiet conversation, the perfect antidote to those blaring, chaotic evenings. What's more? The drinks are not just excellently crafted but also reasonably priced.
But wait, there's more! The locale is a boon, with free street parking available post 5 pm and the well-lit surroundings making you feel safe and secure.
So, there you have it, folks! Golden Hour Bar & Lounge is the beacon of tranquility you didn't know you needed.
And once you've visited, it's a memory you'll cherish. So, when you're in OKC, don't just pass by; make sure to stop, sip, and savor at this golden retreat.
of Ambassador Hotel, 1200 N. Walker Ave. 7th Floor, Oklahoma City, OK 73103, United States // +14058988170
Time to ascend to the heights of comfort and class at O Bar, a trendy haven perched in the Ambassador Hotel of OKC.
Its charm lies in its spacious layout and the warm, welcoming ambiance that embraces you as soon as you walk in.
O Bar, my friends, isn't your every day bar; it's a destination. One that flaunts a rooftop seating area for those who love dining under the stars and an indoor cigar space for those who prefer their libations with a side of nostalgia.
Let's talk cocktails, shall we? At O Bar, each cocktail is a crafted artwork, a harmonious blend of flavors that dances elegantly on your palate. It's like sipping on sophistication itself!
Stepping into the Ambassador Hotel is like being introduced to a whole new world of coziness. The lobby sets the scene with a toasty fireplace, plush seating, and a mirrored elevator that whisks you up to the much-anticipated O Bar.
It's the ideal setting for a first date, a romantic evening, or just a much-needed escape from the ordinary.
Once you're at the bar, the staff's warm greetings and prompt service amplify the charm. Their attentiveness alone warrants a solid 10 out of 10! And as for the views? Let's just say the city skyline looks even more breathtaking from this rooftop paradise.
Now, the pièce de résistance is the food and drinks. I still dream about the old-fashioned – it was just that good! Every sip, every bite at O Bar is a testament to their commitment to quality and flavor.
So, my fellow food adventurers, let O Bar be your destination if you're looking for a cozy, classy, and unforgettable night out in an OKC bar. The views, vibes, and victuals all come together in one magnificent experience!
637 W. Main St., Oklahoma City, OK 73102, United States // +14056018659
Ever since its grand opening in 2018, it's been serving a dash of West Coast cool with its swanky cocktails and upscale small plates, thanks to the magic touch of Los Angeles-based restaurateur, and native Oklahoman, Dustin Lancaster.
But the real story began when the pandemic hit, forcing the intimate bar to shift gears. The fancy cocktails stayed, but the food menu took a detour, parking at the quintessential American classic – the cheeseburger.
The result? A smash-hit sensation so delicious that Food Network's Alton Brown hailed them as the best double cheeseburgers in the country. And trust me, he wasn't exaggerating!
The Bar Arbolada experience doesn't stop at cheeseburgers, though. It now tantalizes your taste buds with grilled cheese sandwiches, pimento cheese plates, and veggie burgers, each dish a symphony of flavors.
And let me confirm the rumors – their hamburgers might be the best in OKC. Smash burger style, simple yet delicious, perfectly paired with the world's most perfect bun.
And if you're up for a side, do yourself a favor and go for the pimento cheese fries. You can thank me later!
It's hard not to love the hipster-infused, cool vibe at OKC's Bar Arbolada. You feel the authentic Californian spirit wafting through, making it a fantastic place to unwind and savor some of OKC's finest offerings.
Keep in mind, though, that both food and drinks are ordered at the bar, and it can get quite busy. But don't let that deter you.
The friendly service and divine food and cocktails make Bar Arbolada worth every second of the wait.
So next time you're in looking for a bar in Oklahoma City, take a break from the usual and soak up some Californian charm at Bar Arbolada. You might just stumble upon your new favorite haunt.
Foodies Also Ask
What makes the bar scene in OKC unique?
OKC's bar scene is an eclectic blend of traditional roots and modern vibes, where you can find everything from classic dives to trendy rooftop lounges.
It's the perfect mix of old and new, local and global, offering a variety of experiences, each with its own unique charm and flavors.
The city's commitment to supporting local breweries makes it a haven for craft beer lovers.
I'm visiting OKC and prefer less crowded bars. What are my options?
Don't worry; OKC's bar scene has something for everyone. If you're seeking a more intimate experience, consider The Daley. The Golden Hour Bar & Lounge also offers a quieter ambiance, especially on Friday nights.
I'm looking for a unique bar experience in OKC. Any suggestions?
You're in for a treat! OKC is home to some unique bar experiences. The Bunker Club is a post-apocalyptic themed bar, while O Bar offers breathtaking city views from its rooftop seating area. It's all about exploring and discovering the perfect spot that matches your vibe.
Wrapping Up: The Seven Best Bars in OKC
And there you have it, folks – the stunning, diverse, and oh-so-delicious bar scene of OKC in a nutshell.
Each bar presents a unique character, a distinct flair, and a story that beautifully blends into the tapestry of OKC's nightlife.
From post-apocalyptic themed drinks, smashing cheeseburgers, and breathtaking rooftop views, to cozy and intimate corners, you have a world of experiences awaiting in Oklahoma City's best bars.
With its vibrant energy, rich flavors, and an array of options to suit every mood and palate, this city sure knows how to wow its patrons.
Remember, though, this list is just the tip of the iceberg. OKC's bar scene is continually evolving, surprising, and delighting us in countless ways.
So, the next time you're in town, let curiosity be your guide and adventure your companion. Here's to unforgettable nights in OKC!
Visiting other destinations in Oklahoma? Check out some of my other guides:
Travel writer and owner of the blog. My work has been featured on Fodors, Eater.com, International Living, and Great Escape Publishing, among many others. My story? Nearly six years ago, I left my job at an Oklahoma City law firm and embarked on a journey around the world. At the time, I thought I would only be gone for 6 months, but the more I traveled, the longer my bucket list became. Flashpacker describes how I travel. Rather than traveling as the normal world wise backpacker and staying in hostel dorms, I prefer a more comfortable experience, and typically stay in private rooms, take Ubers instead of taxis, and now use a suitcase instead of a backpack. Foodie, on the other hand, describes one of the key reasons why I travel. I love to pick a central "base camp" and then explore the surrounding area, really immersing myself in the culture and interacting with the people, and enjoying and exploring the food of an area is an essential part of this experience.