Located on the Colorado Plateau of northern Arizona at a 7,000-foot elevation, Flagstaff is a delightful destination. And one that visitors too often bypass on their journey to the nearby Grand Canyon as there are so many fun things to do in Flagstaff.
Flagstaff has its own special character and vibe, one that each person who visits is thankful they had the opportunity to experience. It's filled with one amazing surprise after another as we came to understand during our recent trip here. Flagstaff is both intriguing and unforgettable.
It's an outdoor lover's nirvana with its natural beauty, adventure activities and its awe-inspiring national monuments. Add in Flagstaff's fascinating history, craft beer scene, delightfully creative restauranteurs, and vibrant downtown, and it's the recipe for an ideal getaway. For its beauty and charming urban flavor, it's the best of both worlds.
After all, who doesn't fall in love with a town that's part of the Mother Road known as Route 66?
Here are some of our top recommendations of things to see and do in Flagstaff. Check them out and you'll be sure to find the magic when you come to this iconic Northern Arizona town.
Visiting other destinations in Arizona? Check out our other guides:
10 Best Things To Do In Flagstaff, Arizona
2515 E. Butler Avenue // (855) 516-1090
Choosing a historic hotel as your home base sets the stage for a wonderful Flagstaff experience. Established in 1952, Little America, set on 500 acres of Ponderosa Pine Forest is the perfect place to relax and soak in the surrounding natural beauty of the area.
The hotel features 247 beautifully-appointed and recently renovated queen and king rooms along with two-bedroom apartment suites. Rooms are spacious, comfortable, and my 480-square foot king accommodations included soft goose-down bedding, a separate sitting area, and spacious bathroom with separate vanity and shower.
While the rooms are great, it's the picturesque grounds that make this an absolute phenomenal hotel experience. Paths surrounding the resort led to a scenic wilderness area that's ideal for morning or late afternoon walks.
The hotel's Silver Pine Restaurant features delightful breakfast, lunch, and dinners, and we particularly loved sitting on the outdoor patio with waterfalls and firepits.
If you're looking for a hotel that exudes local character, Little America is the place to stay.
1 East Route 66 // (928) 213-2951
Most towns feature a visitor center. But Flagstaff's is quite unique. Located on Route 66 in the historic downtown train station, the venue is of no surprise, train-themed. Trains still arrive and depart at this active Amtrack station.
We love the model train that circles the perimeter of the visitor center along with the train and Route 66 memorabilia located in the gift shop. Knowledgeable guides here provide maps of the town and sage advice regarding the must-do activities in Flagstaff and surrounding areas. It's a fascinating trip through time, and a charming place to visit.
600 N Thorpe Rd // (928) 699-1307
No frets. It's much easier than it looks. Riding a Segway, that is. And there's absolutely no better way to explore all the delights of downtown Flagstaff than on a Segway bike. Plus, it's a whole lot of fun!
With our expert guide from Arizona Segway and Pedal Tours, we learned about the rich history of Flagstaff, and ventured to the iconic sights of the city. Probably the most fun and eye-opening part of the tour was arriving on the campus of NAU (Northern Arizona University).
This picturesque college campus is stunningly beautiful and super easy to get around. The surprise of our visit was meeting the Starship robots who deliver staff and student meals with the announcement "Hello! Here is your delivery."
Our entire group loved the Segway experience and I can't wait to do it again, perhaps in another locale.
5 South San Francisco St. // (928) 779-2739
Nothing pairs better with crisp mountain air than a cold brew. Flagstaff boasts eight award-winning craft breweries, most within walking distance of downtown and more on the horizon.
Craft beer has become so popular in Flagstaff that they created a Flagstaff Brewing Trail with a passport to enable visitors to taste and try a variety of limited-editions brews, along with distinctive IPAs and Kölsche-style ales.
We had the pleasure of dining and touring Lumberyard Brewing Company, housed in one of the last standing buildings from Flagstaff's Lumber era. Our guide led us through the brewing process from hops to glass followed by a tasting flight and accompanying lunch at their picturesque outdoor patio.
We can't wait to get back to sample more of Flagstaff's amazing craft breweries.
6 East Aspen Avenue // no phone number
If you happen to be in Flagstaff during the first Friday of the month (as we were), you shouldn't miss the First Friday Artwalk held in downtown Flagstaff.
Galleries and other businesses open their doors from 6-9 pm with special art exhibitions, performances, live music, culinary treats and more. Even restaurants participate in this lively event.
It's incredible to experience local art and culture in this fun, festive setting that features artwork, sculptures, metalworks, pottery, jewelry, blacksmithing, and other inventive creations. In addition, the street art here is absolutely amazing!
9300 North Snowbowl Road // (928) 779-1951
The Arizona Snowbowl is THE place Arizonans ski! Though winter is an extremely popular time to be on top of this extinct 11,500-foot volcano, guests can hop on the gondolas at various times throughout the year and ride to the top to enjoy being on the tallest point in the state.
The sweeping vistas here are incredible. And on a clear day, visitors can see both the Grand Canyon and Sedona Red Rocks in the distance. We were here during the fall season when colors were just beginning the change, and were totally awe-struck by the magnificent views.
1400 West Mars Hill Road // (928) 774-3358
Since their beginnings in 1894, the Lowell Observatory has been luring those seeking to explore the wonders of the universe in the most spectacular of dark sky settings.
Walking in the footsteps of founder Percival Lowell, discoverer of the planet Pluto, is almost indescribable. The awe-inspiring observatory allows visitors to examine the surface of the moon, and view Venus, Saturn, and other star formations through massive refractor telescopes.
There's something so indescribable about getting more up-close-and personal with our universe. And nothing is better than these sightings accompanied by the passionate, informative guides from the observatory.
Sunset Crater-Wupatki Loop Road (FS 545) // (928) 526-0502 x0
Every U.S. astronaut who's walked on the moon trained at Sunset Crater. This national monument was created by a massive volcanic eruption in 1085 known as the "curtain of fire." It became the chosen destination for astronauts preparing for their lunar landings as NASA believed the crater was the most similar to the lunar surface.
The rough, craggy, volcanic area with its loose cinders and hardened lava flows appears almost other-worldly. Today, the 3,040-acre monument area is a reminder of a natural upheaval which took place over 900 years ago.
For those who plan to visit (and you really have to), make sure to wear good hiking shoes and watch your step as these volcanic surfaces can be very sharp. The astronauts discovered this when they tore holes in their spacesuits. Better to find out here than on the moon!
25137 N Wupatki Ln, Flagstaff // (928) 679-2365
This ancient Native American monument is home to one of the world's most intact and culturally-revealing archeological sites. Wupatki actually occupies 56 square miles of dry, rugged land on the southwestern Colorado Plateau.
A short self-guided tour at the Wupatki Pueblo ruins begins at an authentic Native American structure just steps from the rear of the visitors' center. The image of this fascinating and picturesque deep-red stone pueblo was awe-inspiring. Covered with a clay-based mortar and located on the dry desert floor, it provided a stark contrast to the bluebird skies above.
And views of the incredible painted desert from this monument site are truly a site to behold.
3 Walnut Canyon Road // (928) 526-3367
Drawn by the waters of Walnut Creek, the Ancestral Puebloans constructed their homes within this enormous and fascinating canyon. Though it's been 800 years since their voices echoed throughout the massive gorge, the history of these Native Americans lives on in the spectacular ruins of their cliffside dwellings.
The best way to see these ancient abodes is by hike. Nine moderate trails ranging from 0.7 to 14.5 miles offer visitors the true picture of the canyon.
Following the advice of a park ranger, we opted for the Island Trail, a well-paved path. Though it's only a mile round-trip, the trail is somewhat strenuous given the 7,000-foot elevation and steps that descend 185 vertical feet into the canyon. It's not bad going down, but coming back up is another story. But it's so worth it.
Archeologists believe the 25 ancient cliff-dwellings were actually built by women who constructed them in shallow caves eroded into the limestone cliffs by wind and water.
To form the home's exterior walls, builders gathered roughly-shaped limestone rocks and cemented them with a gold-colored clay found in nearby canyon deposits. Wooden beams reinforced the doorways, and interior walls were plastered with layers of clay.
Surrounded by massive cliffs and sheer drop-offs, the setting was so incredible, it took our breath away.
3101 N. Fort Valley Rd. // (928) 774-5213
To truly understand the life and culture of the Native Americans who once lived and worked in this challenging desert environment, we paid a visit to the Museum of Northern Arizona.
Situated at the base of the San Francisco Peaks on land sacred to Native Americans, the museum is filled with an impressive collection of artwork and artifacts. It showcases the life and culture of the peoples who lived on the Colorado Plateau for almost a millennium.
Displays do an amazing job of telling one tale after another and revealing the challenging lives of those who called this region home.
Founded in 1928, the museum's mission is to inspire a sense of love and responsibility for the beauty and diversity of the region and its people. The message was received loud and clear as we strolled through the museum with one of the archeological and historical staff members.
Everyone in our group found the museum's collections and exhibits emotionally stirring. The museum did an amazing job melding the stories of these inhabitants with the land they loved.
Actor Alan Alda once said "You have to leave the city of your comfort and go into the wilderness of your intuition. What you will discover will be wonderful: Yourself."
Flagstaff is one of those magical places where you can find peace and solace in its natural beauty. But it has so many other incredible gifts that make it one amazing place for an unforgettable escape.
---
Which of these Flagstaff attractions do want to visit first? Let us know in the comments section below!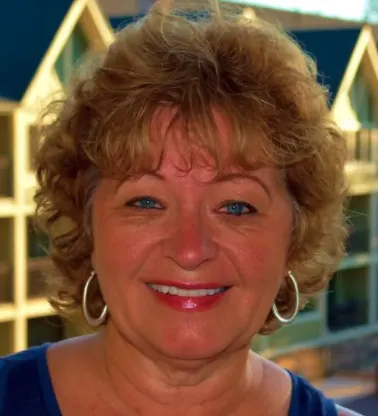 Noreen Kompanik is a Registered Nurse and San Diego-based travel writer and photographer. Over 400 of her published articles have appeared in 38 different digital and print publications. She especially loves writing about family travel, luxury travel, food, wine, coffee, history and travel writing and shares these articles on her travel website What's In Your Suitcase.