E Komo Mai (Welcome to Kauai). This is the warm melodious greeting to those coming to Hawaii's oldest island. Hospitality and aloha are a daily way of life here.
Kauai is filled with so much natural beauty; it almost defies description. You must experience the 'Garden Isle' at least once in your lifetime.
This little slice of heaven also boasts some of the best foods in the world direct from its bountiful farms and ocean.
Farm to table has been a concept here for many years before it caught on in the continental U.S. So, it isn't hard to imagine that Kauai has further perfected their dishes and creative presentations.
For a relatively small island, Kauai has some outstanding places to dine, so choosing favorites isn't an easy task.
But we've pulled together some of our top choices where history, views, food quality, local vibe, and service all blend together seamlessly to immerse diners in the magic of Kauai through its captivating cuisine.
8 Kauai Restaurants You Must Try
3610 Rice Street, Lihue // (808) 246-9599
A tribute to legendary surfer Duke Kahanamoku, this extremely popular restaurant and barefoot bar offers fresh island fish, prime steaks, live Hawaiian entertainment, and stunning ocean views.
It's a family tradition that our first meal is always at this laid-back oceanfront venue as it sets the mood perfectly for the entire trip.
It's also traditional to order a Mai Tai, one of Duke's creative concoctions served in a tiki glass with an umbrella, of course.
Open daily for lunch and dinner and Sunday brunch, Duke's has an impressive menu. Some of our favorite dishes come straight from the Pūpūs section.
Coconut shrimp is delightful with a lilikoi dipping sauce, and you can't beat the incredible flavor and savory crunch of the Crab & Macadamia Nut Wontons filled with crabmeat, cream cheese, and mac nuts, accompanied by a mustard-plum sauce.
Word of warning: don't overdo it on the pūpūs, as you'll want to finish off the meal with one of Duke's signature desserts—the Hula Pie.
This impressively large sweet delight is perfect for sharing, consisting of a generous slice of macadamia nut ice cream on a chocolate cookie crust, topped with hot fudge, macadamia nuts, and loads of whipped cream.
If you're into laid-back with a view and lots of great menu choices the whole family will love, head to Duke's. You'll love it, too!
3-2089 Kaumualii Hwy, Lihue // (808) 245-9593
Not only does this former sugar plantation restaurant at the historic Kilohana Plantation offer breathtaking garden views, but the cuisine here is incredible.
This is a dining location we never miss when coming to Kauai because their "farm to fork" concept predates the term, going back many years.
Gaylords relies on its own gardens to provide homegrown ingredients, so you can bet its entrees are as organic, fresh and healthy—as are the gardens that grow them.
Open daily for lunch and dinner, Plantation House's menu offers starters, salads, sandwiches, main entrees, and desserts.
Some of our favorite picks include Panzanella-style Beet Salad with local beets and greens, goat cheese, red onion, and grape tomatoes topped with a lemon balsamic vinaigrette and naan bread.
If you're into fish, the Red Curry Salmon marinated in shoyu emulsion, pan roasted, and topped with shitake mushrooms in a Kabayaki and coconut Thai red curry sauce is utterly divine.
Ahi Sashami Salad is another winner, tossed in sesame hoisin vinaigrette, with carrots, kale, Kulauea greens, and red and green cabbage.
Order some wine to accompany, and you've got the makings of the perfect lunch in a perfect setting.
For a pastoral courtyard meal surrounded by history and incredible service, The Plantation House offers an unforgettable dining experience. A must try amongst the Kauai restaurants.
520 Aleka Loop, Kapaa // (808) 822-0600
This dinner-only restaurant is another of our top choices when visiting Kauai. Once you dine here, you'll completely understand why it's in such top demand and one of the best Kauai restaurants.
Located at the Kauai Coast Resort, this quintessential Hawaiian open-air waterfront gem has it all—stunning views, incredible food, and live soft Hawaiian music, and tiki torches to set the mood for a lovely dinner out.
Green initiatives are of utmost importance to this island eatery that happily lists its farms and producers on its menu. The restaurant also grows its own herbs along with many of its vegetables in its on-site garden.
Fresh fish is the mainstay of Hukilau and it is absolutely amazing here. But do start with one of the restaurant's creative cocktails, as bartenders here are very proud of their libations. Entrees include a choice of salad or homemade soup of the day.
If the Tomato Pineapple Gazpacho is on the menu, go for it. This delightful concoction topped with pineapple basil Koloa Rum sorbet is not only unique, it totally tantalizes the palate with its own special zing.
As for the seafood entrees, selections and preparations change regularly but if you're into trying more than one of Hawaii's heavenly fish entrees, order the Hukilau Mixed Grill.
This includes three different fresh grilled local fish served on orzo pasta with a Thai chili coconut sauce, blackened seasoning, and pineapple relish. The Ono, Naigiri, and Opah selections were amazing.
Those not into seafood will find plenty of other entrees to choose from; my husband's prime rib was one of the best-quality and best-prepared prime ribs he's had in a long time.
If there's one island restaurant that represents the magical essence of Kauai as we see it, it's Hukilau Lanai. It's a magical place and one of the best Kauai Restaurants.
5-5156 Kuhio Hwy, Hanalai // (808) 826-9700
If you're in the throwback North Shore surf town of Hanalai (and you should be planning a trip to this amazing part of the island), consider stopping at Kalypso Island Bar & Grill for breakfast, lunch, happy hour, or dinner.
The open-air eatery is delightful, filled with surfboards and other island décor and its fun and festive tiki bar. The laid-back venue is always packed and dining is on a first-come, first-serve basis.
We found that when coming in a little before or after prime dining hours, there's less wait.
Though you're not going to find gourmet food here and shouldn't expect to, entrees are really good and portions are plentiful. Not sure what to order? Ask your server. They'll guide you on the right path.
We loved sharing a grouping of pūpūs that included Coconut Shrimp served with a sweet chili sauce, Blackened Mahi-Mahi Sliders with a tangy island slaw, and Macho Nachos loaded with melted cheddar, black beans, tomato, black olives, green onions, pickled jalapenos and a house salsa.
For some good eats in a super cool surf town, Kalypso is the choice amongst the Kauai restaurants.
2360 Kiahua Plantation Dr, Koloa // (808) 742-7534
Alhough this dinner restaurant is not on the water, you won't find a better island atmosphere and ambience.
Surrounded by exotic tropical plants, lagoons, waterfalls, tiki torches, and thatched-roof seating, Keoki's is literally dining in paradise.
For the quality of entrees here, prices are very reasonable. Given all these factors, the restaurant is always busy, and reservations are a must.
We started with a shared Kale Salad with local greens, pickled golden beet, Asian pear, Kunana Dairy goat cheese, candied macadamia nuts, and finished with a local honey white balsamic vinaigrette.
Seafood and steaks are mainstays of the menu, and my hubby and I drooled over the Panko & Mac Nut Crusted Mahi Mahi served over wheatberry rice with a lemon caper beurre blanc.
We also enjoyed an outstanding Seafood Risotto with lobster, shrimp, fresh fish, and shitake mushrooms. Ask the server for a wine pairing as the wine list here is both impressive and reasonably priced.
Keoki's Paradise radiates aloha, and dining here is an absolute treat. We highly recommend you give this gem amongst the Kauai Restaurants a try.
2100 Hoone Rd, Poipu Beach, Koloa // (808) 742-7588
One of our favorite lunch haunts on the island (though dinner and brunch are also served here) is Brenneke's, located on Poipu Beach with ocean views.
It's the perfect place to dine after exploring the picturesque, sunny Poipu South Shore area and its famous Spouting Horn blowhole.
The laid-back beach-décor eatery's motto is "food, friends & fun" and that's exactly what you'll find here.
In addition to lots of tropical drink options, the open-air second floor restaurant features Kauai-style pupus, soups, salads, eatery favorites, along with their classic Wagyu beef Beach Burgers. Other dinner specialties include Surf n Turf, Pad Thai, fresh-catch delights, and daily specials.
We couldn't get enough of our Furitake Crusted Ahi and Spicy Shrimp with a red miso sweet cream sauce.
This dish was of a quality seen in high-end restaurants and the daily special was a gold-medal winner. We were also hankering for a good burger after all the seafood we'd had, and Brenneke's Deluxe Beach Burger delivers.
For a relaxed, easygoing, casual Poipu lunch with great water views, head to Brenneke's Beach Broiler. It's one of the best Kauai Restaurants with a view.
2829 Ala Kalanikaumaka #42, Koloa // (808) 742-8385
It's pastoral with distant ocean views in a casual, yet elegant setting of an old Hawaiian plantation. Chef-owner Peter Merriman is known as the pioneer of the "Farm to Table" concept and 90% of his products are locally grown or caught using only sustainable methods.
Merriman's is a dinner only establishment that's well worth a visit. This gourmet Hawaiian favorite delights patrons with its creative appetizers, dirt-grown salads, rotating main entrees, and shared sides.
Seafood here is always a winner and if a scallop dish is on the menu, jump on it. If you're into taro, the Smoked Taro Hummus here is very unique and soooo Hawaiian. Served with Vegetable Crudité, and Molokai Sweet Potato Chips, we highly recommend this tasty treat.
On my last visit, my Scallop Dish was seared and served over a creamy corn risotto and topped with grilled asparagus.
Quite amazing, to say the least.
Save some tummy room for Merriman's showstopping dessert—the Chocolate Purse. Ooey, gooey, and served with house-made vanilla bean ice cream, this chocolate delight is a perfect shared finish to a perfect dinner.
If you're into a classy but laid-back dining experience with a Zen ambience, Merriman's is your siren call. It's definitely one of the best Kauai restaurants.
5022 Lawai Road, Koloa // (808) 742-1424
You will have to make reservations a good bit in advance of your visit (especially for a sunset seating), and this will likely be your costliest meal on Kauai, but we recommend you do it at least once. Here's why.
Sunsets here are some of the most spectacular on the island. The setting is postcard-worthy. It's romantic, and its Pacific Rim entrees definitely pack a "wow" factor. Or perhaps they tasted so delectable because of the stunning setting.
Either way, this is the place for a special dinner to celebrate an engagement, honeymoon, anniversary, love, or just vacationing in paradise.
Though we've had dinners here in the past, this visit we thought it would be nice to try out some new, more eclectic menu items for sharing.
Lobster Deviled Eggs was an amazing starter with nice chunks of local lobster, farm-fresh eggs, dill and lime accompanied by two glasses of Prosecco.
If you're into salads with a twist, the Watermelon Salad with arugula, baby greens, kalamata olives, feta, pea shoots with a candied lemon vinaigrette packed an incredible explosion of flavor.
We finished with a Pumpkin Patch Ravioli made with roasted local squash, chèvre, spinach, and toasted walnut sage pesto.
Here's an insider tip. If you can't snag a dinner reservation or you find the prices a bit outside your budget, come for Happy Hour Monday through Friday between 2 and 4 pm and enjoy half-priced drinks and appetizers at the bar.
No, you won't get sunset, but you will get some great food with stunning views.
However you choose to experience Beach House Restaurant, do make sure this piece of heaven gets on your must-do Kauai Restaurants list.
Kauai Restaurants Wrap Up
Let us know if you have other restaurants on the island that you'd include in a "best of" or "favorite" list. We're always looking for updates or places we have yet to experience on the magnificent magical Garden Isle of Kauai.
Visiting other destinations in Hawaii? Check out our other delicious guides: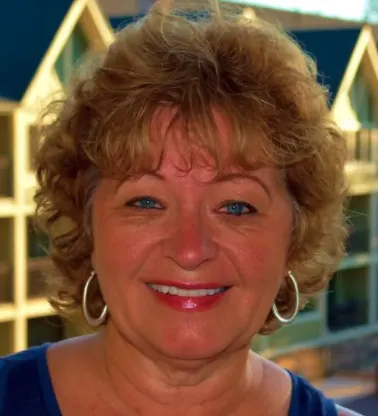 Noreen Kompanik is a Registered Nurse and San Diego-based travel writer and photographer. Over 400 of her published articles have appeared in 38 different digital and print publications. She especially loves writing about family travel, luxury travel, food, wine, coffee, history and travel writing and shares these articles on her travel website What's In Your Suitcase.