Maui is the perfect destination for a dream vacation. A picturesque, tropical paradise cradled between the Pacific Ocean and the West Maui Mountains, romantic havens like Wailea and Kapalua dot its coastlines with sparkling sands that have inspired artists and authors alike. Travelers flock to the historic town of Lahaina, the rugged cliffs of Hana, the miles of white sand beaches, the rainforests, and the waterfalls.
With endless adventures, wildlife, and landscapes, Maui is the perfect place to let loose and relax. There are many activities to experience, including swimming with dolphins and hiking through ancient temples. Whether you're seeking a romantic weekend getaway or the whale-watching adventure of a lifetime, Maui has something for everyone.
Enjoy a sunset dinner at one of the many seaside restaurants overlooking the ocean or watch the sunrise from atop Haleakala volcano. From snorkeling with sea turtles in idyllic Hana to an underwater tour of Molokini crater, Maui offers countless adventures and beautiful natural sites you won't find anywhere else. Your perfect vacation is waiting for you in Maui!
Table of Contents
The 10 Best Restaurants In Maui
Eat your way across the island, taking in the diverse cuisine and authentic experiences that are carefully curated just for you in this article. Consider that this is an insider tour guide to the lush island of Maui. The goal is to provide unforgettable food experiences, connecting you with local purveyors giving you access to the freshest ingredients and flavors while also highlighting Hawaii's unique cultural influences.
On Maui, farm to table isn't just a buzz phrase; it's the way of life. This incredible island has long been associated with world-class cuisine. Top chefs gather Maui's best of the best ingredients – from local seafood catch to the most exotic fruit produce. And you can sample these dishes at great restaurants all over the island. Here are some delicious options for your next visit to this incredible island.
127 Lahainaluna Rd., Lahaina, HI 96761 //+18086675117
Established in 1990, Lahaina Grill opened its doors for its customers as a small bistro on Front Street in Lahaina, and later expanded into a bigger restaurant offering a full dining and bar experience, and an in-house bakery. Their menu is extensive, inspired by new American cuisine. Their signature dishes are sautéed mahi-mahi with local kula spinach, pancetta, chardonnay beurre blanc Maui onion, and sesame seed, and a crusted seared ahi with vanilla bean jasmine rice, and herb-infused mashed potatoes.
Providing you with a historic and art-filled space for elegantly plated seafood, steak, local favorites, and modern American crafted dishes, with a full bar, dining, and a casual yet fun atmosphere at Lahaina Grill, be prepared for an unforgettable experience. From magnificent dishes to an award-winning culinary team, Lahaina Grill celebrates the very best in Hawaii Regional Cuisine in a contemporary bistro setting.
799 Poho Pl., Paia, HI 96779 // +18085798488
Mama's Fish House, one of the top-rated restaurants, is located right on the beach in the heart of Maui and along the Hana Highway and serves up fresh Hawaiian seafood. With their own fishing boat on the property, they serve only the best, freshest fish and seafood available. Located some distance from Paia, it is a local favorite and must-do for anyone on Maui.
Their menu includes extensive choices of fresh seafood. Order their signature dishes such as Bouillabaisse, Tristan island lobster tails, Mahi-Mahi stuffed with lobster and baked in Macadamia nut crust, and a lot more!
If you are looking for a special experience for your time in Hawaii, then take the time to enjoy this little gem of a place.
2435 Kaanapali Pkwy., Lahaina, HI 96761 // +18086676636
Dining right on the shores of the world-famous Ka'anapali Beach in Maui, Hula Grill Kaanapali offers a relaxed, open-air setting for lunch and dinner. Featuring sweeping views of Lanai and Molokai Islands and live Hula entertainment, the crew of Hula Grill is committed to delivering the true spirit of aloha with fresh local ingredients served with genuine hospitality.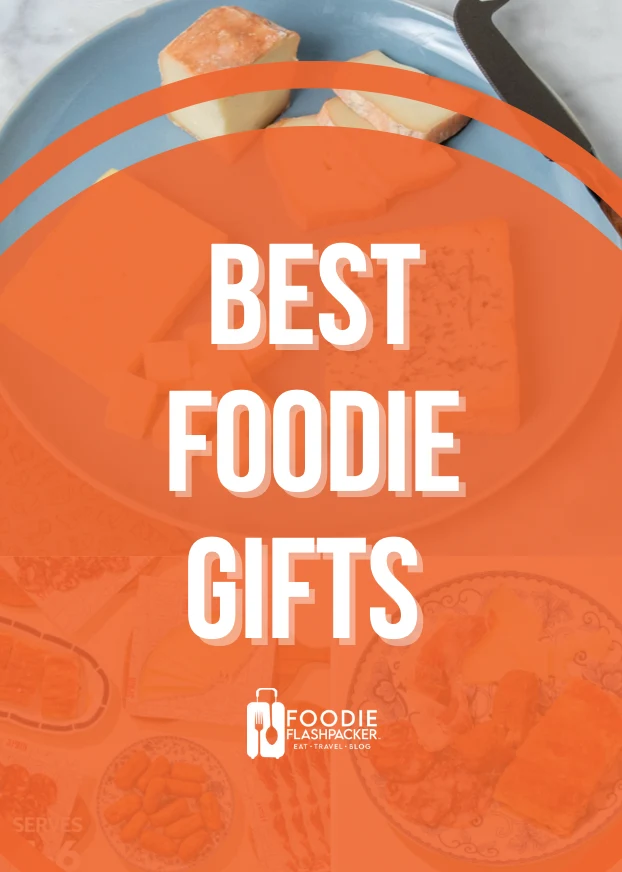 Are you a real foodie? I've compiled a list of the best foodie gifts you can get for yourself and your closest ones. Cheese, meat and sweets subscriptions, and some classic must-have foodie gadgets.
Dine with your toes in the sand, the backdrop of a fiery Maui sunset, and the sounds of island music at Hula Grill Kaanapali, an award-winning beachside restaurant serving the freshest locally caught fish, all-natural meats, handcrafted cocktails, a diverse wine list, and gracious Maui service. Dishes such as the variety of Pupus, Firecracker fish, fish tacos, Kapulu Jo, Burger, or their fresh salads, will definitely wake your taste buds. This open-air restaurant is an authentic slice of Hawaii.
4100 Wailea Alanui Dr., Kihei, HI 96753 // +18088752210
A Hawaiian term for "sugarcane," Kō takes inspiration from the sugarcane plantation era when people from each corner of the Earth came to Hawaii to work on the sugarcane fields. The plantation workers brought recipes and cooking techniques from home but utilized the ingredients available to them in the islands. This culinary evolution eventually developed into what is now considered modern Hawaiian cuisine.
Chef Pasion and his team continue to honor the cultural diversity of the plantation era by offering an innovative menu with fresh local ingredients that explore flavors from around the world (China, Portugal, Japan, Philippines, and Korea) with a Hawaiian flair. Try from their extensive menu, exclusive dishes such as their Korean braised short rib, Lobster Tempura, Hāmākua Aliʻi, Kona Kampachi Hawaiian Poke, and a lot more.
The restaurant will continue to honor the spirit of the plantation era, focusing on its local roots and creating a culinary experience that reflects the history and diversity of Hawai'i.
130 Kai Malina Pkwy., Lahaina, HI 96761 // +18086622900
Duke's Beach House restaurant is nestled on the sand of Kaanapali Beach. It offers the best of coastal savory gourmet lunch, dinner, and drinking alongside an open-air beachfront experience, shimmering tiki torches, Hawaiian crafts and collectibles, and live entertainment with some of Hawaii's best musicians – nightly. Duke's features Hawaiian favorites on its menu like Panko-crusted calamari, Kalua pork sandwich, baked Duke's fish, and an array of tempting appetizers, steaks, and local, fresh seafood dishes.
Duke's Beach House embodies the spirit of this area and honors it with its own version of paradise, as well as tributes to the sport and art of surfing. They're built around a few core principles that guide everything they do; their guest service culture, shoreline aloha, the freshest food and drink, and the island spirit. Duke's Beach House at the oceanfront Kaanapali Beach embodies that laid-back island life.
845 Front St. a, Lahaina, HI 96761 // +18086614811
From the first spark of Kimo's passion for fresh, delicious seafood to almost 40 years later, it has been an exciting ride. Kimo's is a Lahaina landmark – there are no other restaurants like it in the world. Now is the time to make your story unique and indulge in their legendary Lahaina restaurant. With a menu that serves classic Hawaiian recipes, you can find dishes such as Ahi Sashimi, Fish Tacos, Da Hawaiian burger, Coconut shrimp, and a lot more.
For the finest in secluded aloha dining, Kimo's at Lahaina Harbor is an oceanfront spot with breathtaking views, a relaxed atmosphere, and some of the best fresh seafood around, plus prime rib and the famous Hula Pie dessert. Their loyal guests have been enjoying their favorites since 1977. It's been a tradition for locals and visitors for decades, and you can make it yours too. Treat yourself to a meal you'll never forget!
1 Bay Club Pl., Lahaina, HI 96761 // +18086696400
Dining at Merriman's Kapalua is a remarkable experience. With their award-winning restaurant, oceanfront setting, and Peter Merriman's signature Hawaii Regional Cuisine, you will be transported to another level of dining excellence. Alfresco dining on the oceanfront begins with a fragrant lei greeting and continues on through the three-course prix-fixe meal. They serve Hawaiian poke, Kalua pig Quesadilla, Macadamia nut crusted line-caught Mahi Mahi, USDA prime filet of beef, and much more.
They source the finest local ingredients, which are grown or caught within a few hours' drive of Kapalua Resort. They use only sustainable methods to ensure quality and safety. Unwind in the casual ambiance of this restaurant, where you are surrounded by ocean vistas and serenaded by the sounds of swaying coconut palms. Enjoy world-class wines, stunning views, and a memorable culinary experience as you watch the sun sink over Maui's magnificent coastline.
658 Front St. # 102, Lahaina, HI 96761 // +18086614900
At Down the Hatch, they guarantee quality and customer satisfaction. Everything's popping at this casual island-style eatery! The vibe is lively, the crowd is friendly and fun, and the platters are plentiful. The staff is young, vibrant, energetic… and they remember your name! Everything is fresh—nothing's frozen at this restaurant! Their ingredients are sourced locally, and they take their food very seriously!
While you'll find a wide selection of seafood, they also offer some tasty pork dishes. Their menu includes Ahi Samurai, Lava Lava Shrimps, Coconut Shrimp, Mermaid tenders, Cajun Ahi, Macadamia nut crusted Mahi, Dinosaur Burger, and a lot more. No matter how full you get, save room for their uniquely delicious shaved ice with tropical syrups. And while you feast in this casual but vibrant atmosphere, enjoy their live music events.
360 Papa Pl. Ste. 116, Kahului, HI 96732 // +18088680753
Tin Roof is a spot devoted to island spirits who unite to create delicious local and international fare using fresh and innovative ingredients. Here, the flavors are a mixture of Japanese, Chinese, Portuguese, Korean, and Filipino influences with Hawaiian roots created by Chef Sheldon Simeon's own exciting comfort food. He sources the ingredients from local farmers, ranchers, fishermen, artists, and purveyors to provide a comfortable, honest, unique experience to the tourists and locals alike.
Tin Roof is a bustling Hawaiian comfort restaurant serving up delicious, new-wave interpretations of plate-lunch rice bowls, garlic noodles, Kimchi, Korean BBQ pork belly, and much more. With mouth-watering contemporary recipes and locally sourced ingredients, Tin Roof is an unpresumptuous interpretation of many cultures, flavors, textures, colors that have come together, and it's one of a kind experience on the island of Maui.
900 Haliimaile Rd., Makawao, HI 96768 // +18085722666
Explore the warm, tropical environment and discover the Hali'imaile General Store, part of Maui's agricultural heritage. This award-winning restaurant nestles in the pineapple fields on the lower slopes of Haleakala, between Makawao and Paia. They use local pasture-raised meat, island-grown vegetables and fruits, as well as fresh seafood in all of their preparations to bring out the best taste possible. Enjoy Hawaiian cuisine while drinking in the splendor of the West Maui Mountain Range.
The Aloha culture is a unique one, welcoming and accepting of all. It only makes sense that you will feel a sense of belonging here at Hali'imaile General Store. Their local fresh ingredients are used to create inspiring and delicious dishes each time you visit, such as Ahi Poke bowl, Kalua pork enchilada pie, coconut fish curry, a variety of fresh salads, and more. With Hawaiian hospitality permeating every aspect of your dining experience, our staff is happy to help you find the perfect spot for your meal on our beautiful patio.
Experience Maui's Cuisine
Once you arrive in this tropical paradise, you will notice how diverse and delicious the food is. Learn the importance of sustainability to Hawaiian chefs and specialty market owners, who practice it religiously. Explore Maui's eclectic culture through the farmers, ranchers, fishermen, and farmers that share their stories and their passion for the food of this island home. Sit down with a late lunch at a local favorite restaurant to taste the mix of Asian and European influences in traditional Hawaiian cuisine and learn about the dish's humble plantation origins.
This guide will surely help you to find the best restaurants on the Valley Isle (with menus featuring everything from fresh seafood to handmade poke to local favorites like a kalua pig), and by visiting them, you will meet some local people who will advise you on where to head for morning walks, late-night drinks, and other essential Maui experiences. On this beautiful island, you'll get a taste of the good life with everything from tiny roadside cafés to five-star dining. Maui is the perfect introduction to Hawaii culture and cuisine!
Visiting other destinations in Hawaii? Check out our other delicious guides:
---
Which of these best restaurants in Maui will you try first? Let us know in the comments section below!
Igor Jovanovski is an aspiring digital nomad, travel blogger and graphic designer who really loves food. He also has a creative side, and he works as a freelance graphic designer in his spare time. He has traveled across Europe quite a few times since he was young and recently started his mission to visit every country in the world! Igor's favorite thing about traveling is the way he gets to know new people, food, places and cultures.
This exciting experience helps him create his own stories and make memories that will last forever