Oahu, "The Gathering Place," is Hawaii's most populated island, home to almost a million people. Sounds crowded, but trust me, Oahu has more than its share of magic just like the other Hawaiian Islands. Visitors just have to know where to find it.
Ko Olina is one of these magical locations. This destination on Oahu's southwestern shore feels light-years from the hustle, bustle, and urban sprawl of hectic Honolulu and wild Waikiki.
Ko Olina means "a place of joy" and it couldn't be a better moniker. Home to some magnificent resorts that front a series of picture-perfect tourmaline lagoons, it's tropical escapism at its finest.
Imagine dining in Ko Olina, surrounded by palm trees, tiki torches, warm ocean breezes, a sparkling sea, and stunning sunsets. There are just too many of the best Ko Olina restaurants to eat in this paradise.
I happen to believe that Hawaiian Islands dining offers the best fish coming out of its bountiful Pacific waters along with the best fresh, sustainable, and exotic produce from its local farms. And creative chefs here know just how to prepare and showcase their cuisine in a way that makes dining in Ko Olina one of the top things to do in these magnificent isles.
Here are some of my favorite places to dine in beautiful Ko Olina, Hawaii.
While in Ko Olina & Kapolei, don't miss out on activities that will help immerse yourself with the city (hurry while they're hot!):
If you like this article, check out our guides:
The 7 Best Kapolei/Ko Olina Restaurants
92- 1048 Olani Street //+1 (808) 380-4086
I remember the first time I heard of this restaurant, named after the Hawaiian monkeypod tree. If nothing else, I had to go out of sheer curiosity. Especially since it's owned by the Merriman Group, one of the premier restaurant groups in the Hawaiian Islands.
It's so amazing, it's become our go-to every time we vacation in Ko Olina. The open-air eatery offers lunch and dinner, featuring local organic farm foods, meat, and fresh catches. While not extensive, the menu is a perfect selection of appetizers, salads, hand-tossed scratch-made wood-fired pizzas, and main entrees.
A good beginning here is to imbibe with a Monkeypod Mai Tai. This twist on the Hawaiian mainstay is a delightful version with the addition of a macadamia-nut orgeat and Marie Brizard Orange Curacao. It's simply to die for.
Shared favorites here include the delectable Pumpkin Patch Ravioli with kiawe-roasted squash, chèvre, organic spinach, and toasted walnut sage pesto, and Kauai Shrimp and Hamakua Mushroom Potstickers with ginger, garlic, green onions, and a citrus shoyu (Japanese soy sauce).
Wood-Roasted Free-Range Chicken Wings are another palate pleaser, thanks to its delightful garlic, rosemary, and tzatziki sauce.
But be sure to save room for dessert, as the homemade seasonal cream pies here are a must. Our personal favorites are the Strawberry and the Chocolate. Don't worry, there's enough to share (if you really want to). The Monkeypod is a great place to start your Ko Olina dining experience.
92-1001 Olani Street // +1 (808)-679-0079
Inspired by the Hawaiian phrase Mai Ka La Hiki A Ka La Kau meaning "from sunrise to sunset," we were so impressed with our breakfast here, we named La Hiki our "Ko Olina breakfast foodie heaven." And we're not necessarily breakfast aficionados. But when it's this gourmet, you know you're in for a real treat no matter what you choose.
We started with a steaming cup of Kona coffee, cultivated from beans grown on Hawaii's Big Island farms, and one of our favorite island pleasures.
I loved the Eggs Benedict with smoked salmon and avocado, served with asparagus and roasted tomato. Brioche French Toast with mac nut caramel and an orange blossom syrup was another big winner. Accompanied by Mimosas and Bloody Mary's, this was a delightful dining experience.
We can't wait to return for their lavish weekend breakfast buffet, a spectacular performance that includes all the regular items along with meat-carving stations, assorted dim-sum, poke bar, and king crab. It's known as the best breakfast on Oahu.
With a stunning open-air pool and ocean views at the Four Seasons Resort, the restaurant also serves dinner, featuring prime cuts and locally-inspired cuisine. Their service is impeccable and unrushed and the sense of aloha is fully felt here. La Hiki gives you a complete fine dining experience in Ko Olina.
92-1001 Olani Street // +1 (808)-679-0079
James Beard award-winning chef Michael Mina hit the mark again when he opened this incredible Hawaiian fish house restaurant under his name at the Four Seasons.
It's impossible to beat the ambiance and panoramic oceanfront views at this line-to-table Hawaiian seafood restaurant boasting multiple decks. And yes, options do include feet-in-the-sand beachside dining.
The seafood here is indeed the star of the show, from its raw bar to appetizers and classic inventive entrees. There are also menu options for the land-locked foodie lovers.
Unsure of what to choose? Mina's signature fish sommeliers can guide diners on their selections, pairing fish perfectly with their palates. We have to say this was one intriguing sommelier experience for us.
You haven't lived until you've had the Mina's Lobster Pot Pie. Created with a brandied truffle cream, baby root vegetables, and sea-salt dusted pie crust, the dish is delivered to the table, then artfully plated. It's foodie heaven! My hubby swooned over his Black Garlic & Miso Black Cod served with shishito pepper, garlic fried rice, and a Nori emulsion.
For a wonderful combination of food and view, Mina's is where to eat in Ko Olina.
92-161 Waipahe Place // +1 (808) 671-8887
"Cook with Love. Eat with Passion" is Longhi's mantra. Hawaiian pioneers in the farm-to-table movement since 1976, their first restaurant opened on Maui. The Oahu eatery offers Italian and Mediterranean-inspired dishes in its stunning open-air Marriott Ko Olina Beach Club venue. The magnificent oceanfront setting is ideal for a laid-back casual lunch, happy hour, or dinner.
We selected a dinner seating timed to toast a spectacular sunset with champagne. Our shared Belgian Endive Salad with Gorgonzola cheese, caramelized Maui macadamia nuts, and a honey mint scallion vinaigrette was superb.
For dinner, I chose the Longhi-style fresh fish of the day which was an opah (moonfish). I love it when a preparation lets the fish speak for itself as it did here, with a perfect white wine lemon sauté, local vine-ripened tomatoes, and fresh Maui basil.
Sesame Crusted Ahi was another delight with Sashimi grade Hawaiian Ahi, seared rare, then served in a light lobster consommé, topped with ginger, shaved leeks, red bell, pepper, cilantro, and tamari. Finished with a hot sesame oil drizzle, it couldn't have been better.
For fine dining in a casual environment, make sure to try this Ko Olina restaurant classic.
92-1185 Ali'inui Drive // +1 (866)-443-4763
This enchanting open-air restaurant at the magnificent Disney Aulani Resort and Spa is an elegant place to dine for breakfast, lunch, or dinner. It's named for the 'Ama 'Ama – a local mullet fish that inspired fishing settlements along the leeward coast of Oahu dating back to the twelfth century.
Designed to resemble a native Hawaiian beachside house, the restaurant features a thatched roof, mosaic-tile designs, a fountain, and a reflecting pool. Just steps from the beach, it's an amazing place to dine. And you may even catch a glimpse at Mickey, Minnie, or a few other Disney characters if you're lucky.
The menu isn't extensive but is well-thought-out. We loved sharing a Seafood Poke Plate that included Ahi Tuna, Korean-style Salmon, Maui Onion, and Crab.
The 'Ama 'Ama Chopped Salad with crispy wonton strips, bacon, chopped tomatoes, avocado, egg, Furikake seasoning, capers, and house-made ranch dressing was divine. The daily catch, chicken, or shrimp can be added for an extra charge.
The perfect palate cleanser for a finishing touch on a fantastic meal is the Sorbet, with a choice of Liliko'i, Guava, or Strawberry. We recommend asking your server for all three as they are so refreshing. You'll be glad you did.
The magic of Disney pairs with magical cuisine at one of the best restaurants in Ko Olina.
92-1220 Ali'inui Drive // +1 (808) 676-7697
Celebrity chef Roy Yamaguchi opened his first American-Japanese fusion restaurant in Honolulu in 1988. Since then, he's expanded to numerous other locations throughout the U.S. and Guam. What we love about Roy's is its consistency of great food, value, and service. And the Ko Olina restaurant location continues this tradition of excellence.
Located on the Bridge Bar lanai overlooking the 18th hole of the picturesque Ko Olina Golf Course, Roy's is open for lunch, aloha hour, and dinner.
Appetizers are our favorite choices here for that "little bit of everything" tasting opportunity. We rave over the Roy's Canoe Two – an expansive sharing plate with Spicy Ahi Maki, Shrimp Tempura, Blackened Ahi, Mongolian Ribs, and Chinatown Chicken Spring Rolls.
Another winner is the Hawaii Kai Style Crab Cakes topped with a spicy sesame butter sauce. Honestly, we've been pleased with everything we've ever had here.
While the simple name "Roy's Restaurant" may not seem inspiring, the food certainly is at this top-end Ko Olina restaurant.
563 Farmington Highway // +1 (808) 674-2262
For a little change-up of island dining, we love Thai Lao, a hidden gem just a short drive from the resort area of Ko Olina. The casual eatery serves an impressive array of mouthwatering Thai, Laotian, and Vietnamese appetizers, salads, and entrees. Making a selection isn't easy especially when the scent of savory dishes waft tantalizingly through the air.
We love starting with a yummy Lemongrass Soup – a tangy broth with tomatoes, mushrooms, lemongrass, and traditional spices. This sets the stage for the second act.
One of my favorites here is the Chicken Massaman Curry prepared with potatoes, carrots, onion, and pepper. The Shrimp Pad Thai is another big winner with thin rice noodles stir-fried with bean tofu, egg, and topped with crushed peanuts.
The eatery is ideal for vegetarians with so many delectable options to select from, guaranteed to make everyone happy. For fine Asian food in Ko Olina, Thai Lao should be your restaurant choice.
---
Which of these Kapolei/Ko Olina restaurants do you most want to try? Let us know in the comments section below!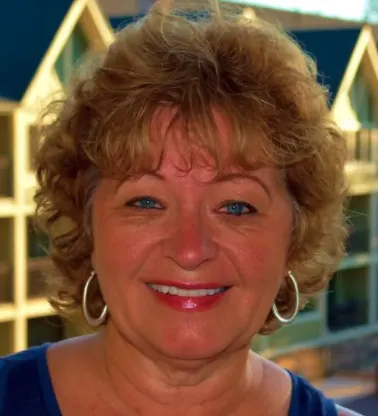 Noreen Kompanik is a Registered Nurse and San Diego-based travel writer and photographer. Over 400 of her published articles have appeared in 38 different digital and print publications. She especially loves writing about family travel, luxury travel, food, wine, coffee, history and travel writing and shares these articles on her travel website What's In Your Suitcase.