Italian food is some of the best in the world, and we all love it here in America! Finding new cuisine to experience is always a challenge when traveling, but when it comes down to Italian restaurants in Carmel, Indiana, just know you'll be getting the best.
Italian food is a staple in the area! Many of the best restaurants in town serve up delicious plates of pasta, pizza, and all kinds of Italian delicacies.
What makes these eateries stand out? It's their authenticity and use of fresh local ingredients. They have extensive menu choices and lists of wines, and they take pride in serving traditional Italian dishes with a new twist.
Whether traveling or just looking for something new to try out, I've got you covered. This place is packed with delicious Italian spots, and in the search for the best of the best, I tried out a few and picked some of my favorites!
If you're looking for a new place to grab a bite to eat, look no further than one of these top-rated spots!
Table of Contents
5 Must-Try Italian Restaurants in Carmel Indiana
211 W. Main St. Suite 102, Carmel, IN 46032 // +13175644126
Unique and contemporary, Savor offers a taste of both classic Italian and modern Mediterranean cuisine. From handmade pasta to succulent desserts and a wine list to complement any meal, their menu has a wide variety of freshly cooked dishes made with the finest local ingredients.
This restaurant has a unique way of presenting Italian food that is sure to please your taste buds. Every item is crafted over a wood fire in an open kitchen, and their chefs work hard to make sure that every plate is fresh, flavorful, and cooked to perfection.
Start your meal with their delicious Tortellini Michelangelo, a fresh seafood dish, or Crispy Rock Shrimp, a dish made for sharing!
Savor Restaurant is dedicated to showcasing the very best of what Italy has to offer. Come experience the excellent service, delicious flavors, and one-of-a-kind dining environment at Savor today.
11505 N. Illinois St., Carmel, IN 46032 // (317) 689-6330
As soon as you step into Osteria by Fabio Viviani, you'll know you're in for a memorable experience. Nestled next to the Market District and inspired by chef Fabio Viviani's Italian heritage, this is a unique eatery amongst the Italian restaurants in Carmel Indiana that offers a dining experience like no other!
At Osteria, the cuisine is inspired by the simplicity of Italian life and the diversity it offers. Their chefs use fresh ingredients and local produce to create seasonally inspired dishes, including elevated takes on favorite comfort foods and local craft drafts and cocktails.
Dine in a contemporary space with a menu offering homemade pasta, Neapolitan-style pizzas, salads, and classic Italian meat dishes!
Not sure where to start? Try the Calabrian Chili Orecchiette, a clam dish prepared with white wine, olive oil, garlic, cherry tomatoes, and garnished with parsley and basil. A genuinely delightful refreshment!
All their flavorful Italian classics and creative dishes are sure to be a crowd-pleaser.
111 W. Main St., Carmel, IN 46032 // +13178484488
If you're looking for one of the best Italian restaurants in Carmel Indiana with outstanding food and friendly service, Bazbeaux is the only name you need to know.
This Italian restaurant located in Carmel's Art District offers an upscale dining experience with a rustic atmosphere that's warm and welcoming. So, get your taste buds ready to feast.
Whether you like traditional toppings or a bit more exotic flavor combinations, you won't be disappointed by their extensive menu. In addition, their handcrafted pizzas are sure to make your mouth water when you consider classic favorites like The Luke and Tchoupitoulas.
The Luke, which features Buffalo chicken and blue cheese, red onion, and fresh celery, is an explosion of flavors you'd never experienced before.
You'll also love their delicious starter salads, such as their cobb salad, crab salad, and fresh mozzarella plates.
Their wide variety of choices will fill your appetite and delight your taste buds at the same time.
11529 Spring Mill Rd. Suite #300, Carmel, IN 46032 // 317-564-4670
Convivio is one of the best Italian restaurants in Carmel Indiana featuring artisanal pasta, pizzas, entrées, and regional specialties. Their menus change with the seasons, and they set themselves apart by using all-natural produce, meats, and cheese.
All of their dishes are prepared with authentic and sensitive care to celebrate traditional Italian cooking methods – including their fresh pasta.
Convivio uses the latest and most modern pasta machines directly from Italy to create their amazing pasta. However, the most exciting part of this restaurant is its open kitchen, which allows you a view into the process.
You can sip on a glass of wine in this restaurant while waiting for your order. The cooks are working to create the freshest and most unique dishes for you.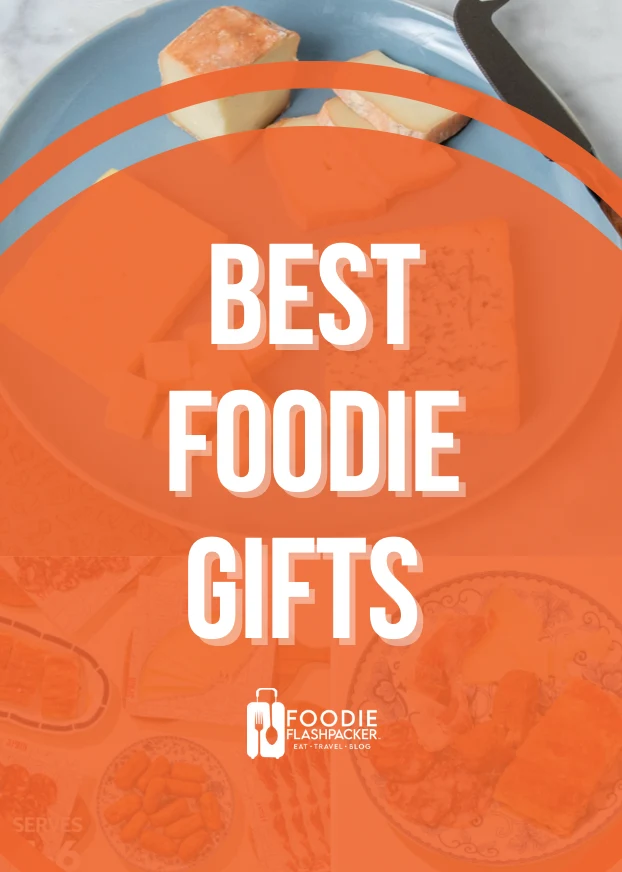 Are you a real foodie? I've compiled a list of the best foodie gifts you can get for yourself and your closest ones. Cheese, meat and sweets subscriptions, and some classic must-have foodie gadgets.
Feeling adventurous? Try their Pappardelle al Cinghiale, a dish prepared with Pappardelle pasta tossed with braised wild boar, carrots, celery, and rosemary. It's unlike anything you've ever experienced!
They refer to their consumers as guests because they treat them the same way they treat guests in their own house. So, come enjoy an evening at Convivio.
620 S. Rangeline Rd., Carmel, IN 46032 // +1 317-848-4600
You thought it was impossible to find authentic Italian food in Carmel? Well, the search is over.
Ristorante Roma is a family-owned Italian restaurant specializing in Italian food with a modern accent, hoping to bring a little corner of Italy right here in Carmel for everyone to enjoy. They pride themselves on the Italian traditions of warmth, hospitality, and exceptional service.
Handmade pasta and gnocchi are made daily at Ristorante Roma, using only traditional techniques and recipes. Try one of their classic specialties, such as La Bolognese or A'sorrentina.
Or go with my favorite, A'boscaiola, cooked in a wonderfully seasoned cream sauce with delicious sausage marinated in Chardonnay wine and champignon mushroom. Finishing touches include freshly ground black pepper and Parmigiano cheese!
We can guarantee that you'll come back for more no matter what you order. They are committed to creating a personal dining experience that is uniquely yours—every visit, every time.
Summary Of The 5 Must-Try Italian Restaurants In Carmel Indiana
One of the best things about traveling is trying out new cuisine. And when you're in an area with so much great Italian food, it can be tough to pick just one place. Sink your fork into something delicious and authentic at these top-rated Italian restaurants in Carmel, Indiana. Travelers and locals agree; these eateries serve the best Italian food around!
Visiting other destinations in Indiana? Check out our other delicious guides:
---
Which of these Carmel Italian restaurants will you try first? Let us know in the comments section below!
Igor Jovanovski is an aspiring digital nomad, travel blogger and graphic designer who really loves food. He also has a creative side, and he works as a freelance graphic designer in his spare time. He has traveled across Europe quite a few times since he was young and recently started his mission to visit every country in the world! Igor's favorite thing about traveling is the way he gets to know new people, food, places and cultures.
This exciting experience helps him create his own stories and make memories that will last forever