Looking for the best places to eat in Haleiwa, found on Oahu's iconic North Shore? You have definitely come to the right place! Visiting the north shore and all these Haleiwa restaurants was a delicious experience, and I'm going to share it with you!
Yes, Oahu's North Shore is renowned as the surfing capital of the world with its impressive winter waves. And Hale'iwa, about an hour's drive from the hustle and bustle of busy Waikiki, is its gateway community. The historic and charming laid-back village is filled with well-preserved 1900s sugar-plantation era buildings, country ambiance, fascinating art galleries, delightful boutiques, and, of course, lots of really cool surf shops. Ask any Hawaiian, and they'll tell you that Hale'iwa is absolutely the cutest, kitschiest town on the entire island. And after multiple visits here, we couldn't agree more.
Just entering Hale'iwa Old Town feels like taking a trip back in time. We've often thought about how awesome it would be to visit during the world-famous surf competitions when pro surfers are seen strolling the streets as well.
But this time, we came to Hale'iwa for the foodie experience – because restaurants here are locally owned and operated and celebrate many of the iconic foods and culture that make the Hawaiian Islands so uniquely special. These were the ones that put a smile on our faces, made us feel like "ohana" (family), and left us happy and satisfied.
Visiting other destinations in Hawaii? Check out our other delicious guides:
The 10 Best Haleiwa Restaurants
62-540 Kamehameha Highway // 808-637-3435
On our first trip to Oahu many years ago, one of our favorite restaurants in Hale'iwa was called Jameson's by the Sea. Though it was a rustic eatery in need of updating, we saw our very first "green flash" sunset here, a rare occurrence that made that first visit unforgettable.
After closing for several years, the venue, with its amazing setting just across from Hale'iwa State Park, was renovated and reopened in 2016 as the Hale'iwa Beach House. We were thrilled to dine here again and relive those precious memories.
The two-level restaurant is only open for lunch at this time. This authentic beach house features natural wood walls, floor to ceiling windows in the dining room with an open front giving it a bright, airy, and beachy feel. We had to start our visit with Hawaii's favorite libation, the classic Mai Tai. The menu is impressive, featuring not only some of the best seafood options but classic local island beef and pork entrees you just don't find outside of the islands.
As a seafood lover, I ordered the Poke Bowl consisting of fresh ahi tossed in a poke sauce mixed with shaved red onion, sea asparagus, and topped with tobiko, scallion, and yuzu aioli on a bed of white rice. It was magnificent, to say the least.
Our server was so helpful when my spouse asked for her recommendation of a "real" local favorite. The Loco Moco was a seared wagyu beef patty atop white rice smothered in a red wine demi-glace, then topped with fried eggs and crowned with crispy potato skins. He was more than delighted with this savory choice. And we were thrilled to be back in this picture-perfect setting once again and enjoy some of the best food we've had in Haleiwa!
66-011 Kamehameha Highway // 808-637-8005
Located in historic Hale'iwa Town, this restaurant totally lives up to its motto of "fresh food, friendly staff, and fantastic views." And it's even better with a Mai Tai or Blue Hawaiian.
Founded in 1998, Haleiwa Joe's, open for Sunday brunch and daily dinner, features incredible harbor and ocean vistas with postcard-worthy sunsets.
The menu was so extensive we couldn't seem to get past the pupus. Each mouthwatering item was a siren call to our palates. We had to go with the Coconut Shrimp that somehow always tastes best in the Hawaiian Islands. With its plum and honey mustard sauces and lightly deep-fried to perfection, it was magnificent. Sizzling mushrooms with butter, salt, cracked peppercorn, and Parmesan cheese with crostini was another solid winner. Lastly, our Thai Fried Calamari served with an Asian dipping sauce was exceptional.
With two glasses of Italian Benvolio Prosecco in hand, we toasted a gorgeous sunset. And though we didn't get the green flash effect this time around, the evening was still a memorable experience!
66-246 Kamehameha Highway // 808-451-2699
The Banzai Pipeline is a famous surf reef break on Oahu's North Shore known for its giant curling waves, some of the largest in the world, that can actually form a tunnel.
Not to be outdone by its namesake, the Japanese seafood restaurant Banzai Sushi Bar has been rated one of Oahu's best restaurants four years in a row by the Honolulu Star-Advertiser. And while you dine here, you can watch those classic surf films as well.
"Keep it real-keep it raw" is the eatery's mantra, and their sushi is as fresh as it gets. Seasonal fish is paired with the island's bounty of seasonal fruits and vegetables. Not only is the food here unbelievably delicious, but the chef presentations are a work of art.
The eatery is open Wednesday through Sunday 4-9 pm, but if you come at happy hour, drinks and a variety of handrolls are only $5. We loved Banzai so much that we came for happy hour and then again for dinner on another evening. We had to, since the menu is so extensive, it's almost impossible to get through all your favorites.
Servers are extremely helpful, and their suggestions were spot on with our tastes. We loved the Sake Aburi with cucumber and avocado topped with Aburi-style (flame-seared) king salmon with a spicy miso sauce and jalapeno. If you like spicy, this is perfect.
The Sashimi trio was another gold-medal winner, allowing us to sample three different cuts of premium fish–the Hawaiian big eye ahi, New Zealand King Salmon, and Japanese yellowtail.
If you love sushi, this is the place to go. Hands down, the best sushi in Haleiwa!
66-460 Kamehameha Highway // 808-637-5516
This delightful family-owned diner represents the historic town of Hale'iwa to a T. We love the colorful historic building with its quaint indoor setting. The café specializes in American diner meets California Mexican, with fresh, made-to-order breakfasts and lunch plates. During our visit to the island, we came for breakfast before embarking on a hike.
We heard the Buttermilk Pancakes were divine, and they were. Fluffy and hearty, they come topped with bananas or mixed berries. Huevos Rancheros is another favorite, with two eggs on a corn tortilla topped with the Café's homemade red salsa and cheese. This was served with Spanish rice, beans, and a flour tortilla. And yes, it was divine. It was all so filling; we didn't eat again until dinner! But next time, we'll want to try the Café at lunchtime.
If you happen to be in Oahu's North Shore, this is a great place to come to start your day off right. Guaranteed, it's the best breakfast you'll find in Hale'iwa.
62-594 Kamehameha Hwy #100, Haleiwa, HI 96712, United States // +18086375000
Banzai Bowls Haleiwa is the ultimate breakfast bowl experience! There's something undeniably satisfying about digging into a fresh, vibrant açaí bowl after soaking up some sun on the North Shore.
On my latest visit to Haleiwa, I stumbled upon the ultimate spot for that very craving: Banzai Bowls Haleiwa. And let me tell you, stopping here for breakfast (or honestly, any time of the day) is nothing short of a tropical treat.
From the moment you approach, the vibe of this place speaks "relaxed beachside hangout." With its open seating area, it offers a breezy spot to enjoy your bowl or smoothie. Though I spotted a line that stretched out the door, the skilled team behind the counter managed the crowd with ease, ensuring everyone was served in no time. And believe me, the brief wait? Worth every second!
The menu looked delicious! Choosing a bowl was a delightful dilemma, with options ranging from Sharks Cove to Da Kine, each more tempting than the last. But on a local's recommendation, I went with the Maui Sunrise, and it was, without a doubt, the best açaí bowl I've had so far.
The food was fresh, bursting with fruit that tasted like it had just been plucked from a tree, and those generous portion sizes? Absolute breakfast bliss. The vegan options they offer are a bonus, ensuring there's something delectable for everyone.
The smoothies here are equally commendable. Each sip packed a punch of flavor, fresh and utterly mouthwatering. Coupled with the friendly and helpful staff, Banzai Bowls provided a breakfast experience that felt like quality food served with genuine aloha spirit.
66-111 Kamehameha Highway #101 // 808-797-9649
When the original Uncle Bo's opened a few blocks from Waikiki, it became known as one of Honolulu's true hidden gems. Then a second location opened in Hale'iwa, much to the delight of locals and visitors alike. Though it may sound like a good-ol' boy venue, it actually attracts a hip, eclectic crowd of diners who love their pupus and good food.
Open for Sunday brunch, happy hour, and daily dinner, Uncle Bo's specializes in pupu appetizers, soups, salads, pizza, pasta, and treasures from the land and sea. If you're not sure what to order, you can always start with the "Bohana" favorites marked on the menu with a red heart.
We definitely came for the pupus, and are so glad we did. We highly recommend the Dynamite Shrimp tossed in garlic chili aioli with a Parmesan panko crust. It was amazing with just the right amount of heat. Thai-Style Steamer Clams were another favorite, simmered in a mild chili and garlic oyster sauce. Other friends ordered Bo's Big Nachos, and yes, they were quite an impressive platter filled with ham, kalua pig, onions, tomatoes, mushrooms, and mozzarella on wonton chips. That's Hawaiian nachos for you.
Save room for dessert, as the Hobo's basket of warm taro beignets with a scoop of vanilla ice cream and Frangelico American honey sauce is to die for. Six come in a basket, so if you want to share with a group, order at least two. They're that good!
If you're into pupus, and nice surprises, you'll love Uncle Bo's. Their food is mouthwatering!
66-111 Kamehameha Hwy #1001, Haleiwa, HI 96712, United States // +18087840023
On my trip to Haleiwa, I stumbled upon a gem that I can't help but rave about: Rajanee Thai Haleiwa. If you're in Haleiwa and looking for a hearty and healthy meal, this Thai restaurant is a must-visit.
Nestled among the best Haleiwa restaurants, Rajanee offers classic Thai dishes, but what set my heart (and taste buds) aflutter was the myriad of vegan options they had. Their menu is excellent!
Now, I've had my fair share of Thai food, but their papaya salad, mingling with nuts and tomatoes, is hands down one of the best dishes I've ever had. It was fresh, vibrant, and so full of flavor.
But let me not stop there. The roast duck with yellow curry I had was an explosion of taste. Paired with a side of coconut rice, which added its unique touch to the curry, I was transported straight to the streets of Bangkok. And oh, the Summer Rolls! The peanut sauce was the cherry on top – rich, creamy, and just the right amount of nutty.
The space itself is quaint, radiating warmth and an open atmosphere. It's the kind of place where you'd want to sit for hours, enjoying delicious menu items and chatting with friends.
Between the food and service, it stands tall among the best Haleiwa restaurants. I promise you, this lunch spot won't disappoint, and you'd find yourself thinking about the delicious food long after you've left.
66-236 Kamehameha Hwy, Haleiwa, HI 96712, United States // +18083730145
A particular food truck caught my attention and quickly became the highlight of my day in Haleiwa. Crispy Grindz Haleiwa, a vibrant purple truck dishing out authentic Brazilian delights, conveniently parked with a handful of picnic tables it shares with other food vendors!
Now, the places on the island offering acai bowls are many, but if you're on the hunt for the best acai bowls, Crispy Grindz is the place. The very first bite of their Hawaiian bowl, generously drizzled with honey and crowned with fresh coconut, had me sold.
They've mastered the art of blending pure açaí with bananas, providing a delectably smooth base, topped with a variety of yummy toppings to choose from. And the honey? A sweet touch of perfection!
But it wasn't just the acai bowls that had me hooked. From their tantalizing pastel to the coxinha, and let's not forget the refreshing Brazilian limeade, every item spoke of authenticity and flavor.
If you've never tried Brazilian food or drinks, Crispy Grindz should be on top of your list. I'd even dare to say it's one of the best places to eat on the island.
Beyond the fantastic food, the service was commendable. The staff was warm, welcoming, and made sure my visit was nothing short of delightful.
Whether you're seeking a breakfast plate to kickstart your day or a hearty Brazilian snack, this food truck has got you covered. I know I'll be going back, and if you value really excellent food, I bet you'll feel the same.
66-111 Kamehameha Highway, Suite #605 // 808-637-4827
You cannot, and we repeat, cannot, leave Hale'iwa without trying Matsumoto's shave ice. Since 1951, this family-owned landmark grocery store has been sellingthe best shave ice, along with original t-shirts and other island merchandise.
Shave ice (yes, shave, not shaved) is an iconic Hawaiian dessert consisting of fine ice shavings flavored with fruit syrup or other sweet ingredients. It's quite different from a snow cone, which is actually made with coarser crushed ice. On a warm Hawaiian day, Matsumoto dishes out over 1,000 shave ices servings. So, if you see a line, get in it, and stay in it, as the shave ice here is worth the wait.
The menu features 40 different flavors or you can choose a combination of three served in a cup or cone that also comes in three sizes. What makes Matsumoto so popular is the mouthwatering sweet taste of their varied flavors, ranging from pineapple, strawberry, and raspberry to more creative bubblegum, cotton candy, and root beer. If you really want to get exotic, go for the Li Hing Mui, a Chinese plum, a Pickled Mango, or Yuzu, Japanese citrus. And many Hawaiians are hooked on the Ichiban Special, made with a single shave ice flavor, vanilla ice cream, condensed milk, mochi (rice cake), and a waffle bowl.
If you're in Hale'iwa, put Matsumoto's on your must-do list. You'll be so glad you did.
Spiritualist J.A. Medders once said that "Even the sweetness of a freshly cut pineapple from Hawaii is a sermon."
Imagine what experiencing some of its best foods surrounded by such immense beauty is like. It's aloha, and yes, it's a slice of heaven.
---
Which of these Haleiwa restaurants will you try first? Let us know in the comments section below!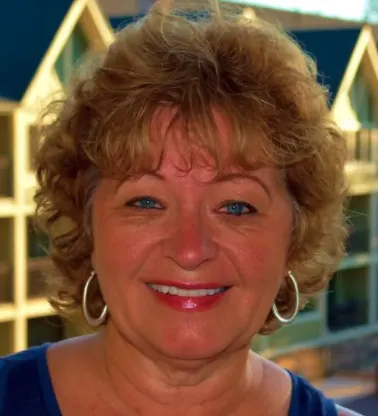 Noreen Kompanik is a Registered Nurse and San Diego-based travel writer and photographer. Over 400 of her published articles have appeared in 38 different digital and print publications. She especially loves writing about family travel, luxury travel, food, wine, coffee, history and travel writing and shares these articles on her travel website What's In Your Suitcase.