Elegant, charming, and enchanting. These are just a few words we often use to describe Charleston, South Carolina.
Despite earthquakes, fires, hurricanes, and Yankee bombardments, Charleston remains one of the best-preserved and most picturesque cities in America's Old South. Simply put, this Lowcountry city oozes Southern hospitality. From the moment you arrive, it embraces visitors with a warm, welcoming hug, especially evident in all the great downtown Charleston restaurants.
A trip to Charleston is always worth it, if only for the food. The city boasts internationally renowned, award-winning chefs creating entrees with a harmonious blend of French, Spanish, African, Caribbean, and traditional Southern culinary influences.
Words like bespoke, sustainable, heirloom and grass-fed dominate the menus. Yet, Charleston remains loyal to its Lowcountry heritage with tried-and-true favorites we love.
It's no surprise that Charleston consistently ranks as one of the "best foodie cities in the U.S." in so many polls. Here are some of our favorite places to dine—located right in the heart of downtown's historic district.
Not in the mood to go out to eat tonight? Click here to have Grubhub deliver directly from the best restaurants in town to your doorstep.
Recommended food tours: Downtown Charleston Food Tour

Gear up for a scrumptious walking tour of downtown Charleston, where you'll indulge in the city's culinary delights while discovering its rich history. Visit four local restaurants to savor a mix of traditional and contemporary Lowcountry cuisine, as you stroll through the French Quarter and the Market. Experience the charm of one of the oldest and largest historical districts in the US, all while enjoying an intimate small-group atmosphere.
While in Charleston, don't miss out on activities that will help immerse yourself with the city (hurry while they're hot!):
My Top 3 Picks of The Best Restaurants In Downtown Charleston
| | | |
| --- | --- | --- |
| Restaurant | Top Pick | Our Rating |
| Amen Street Fish & Raw Bar | Amen Street's She-Crab Soup | 5/5 |
| FIG | Brick Pressed Chicken | 5/5 |
| 5 Church Charleston | Holy Shi* Breakfast | 5/5 |
The 10 Best Downtown Charleston SC Restaurants
32C N. Market Street // (843) 996-4966
U.S.A. Today ranked this new kid on the block eatery as the #1 Best Restaurant in the Country in 2021. After dining here, we have no doubt why Tempest earned this prestigious recognition.
Located in the former historic Harriott Pinkney Home for Sailors, Tempest (named after a Shakespeare novel) features hyper-local sustainable seafood in a seasonal curated menu. The setting is simply spectacular. Most impressive is the ceiling, constructed with over 100,000 mosaic pieces of stained-glass by local artist Honey McCrary.
Since it was our first dining experience here, we trusted our server's recommendations, ordering three shared small plates.
Local Crudo features a daily catch (ours was Mahi) served in a blood orange vinaigrette with citrus zest. Light and refreshing with well-balanced acidity, it was an amazing melding of flavors. Charcoal-grilled oysters are a must and the Umami Tuna "Bombs" with tuna, truffle, and avocado are absolutely tantalizing.
Staff goes above and beyond to ensure the ultimate guest dining experience. And the surprise at the end of the meal? Their great finishing touch—a tray presented to all diners with cigars, a long-stemmed red rose, and cognac—all on the house. For fine dining in a classic environment, Tempest is one of the best restaurants in downtown Charleston.
76 Queen Street // (843)577-2500
10 years ago, Husk Restaurant opened their doors, much to the delight of locals and visitors. This eatery was one of the first in historic downtown Charleston to transform the essence of Southern food. Local ingredient heirloom products define their frequently changing menu.
Husk has deserved all the accolades it's earned throughout the years (including the #1 new restaurant) with its exciting, creative cuisine. What's good here on their brunch and dinner menus? Everything!
Some of our favorites include Smoked Sea Island Red Pea Hop-n-John over Carolina gold rice—a true Southern winner. We loved the Glazed Pig's Ears Lettuce Wraps with sweet vinegar marinated cucumber and red onion, and Skillet Corn Bread made with locally produced cornmeal and Benton's bacon.
Desserts also change seasonally (and sometimes weekly). If your tummy has room, go for it. They're all delectably impressive from pecan stack and peanut butter pies to peach cheesecake and cinnamon bread pudding.
If you are looking for new takes on country Southern cuisine in downtown Charleston, this is the place.
205 East Bay Street// (843) 853-8600
This is one of our favorite Charleston restaurants. The raw bar is highly popular and always packed, and for good cause.
But the number one reason we come here is for Amen Street's She-Crab Soup. It's a classic Charleston staple, and I believe this is the best you'll get in the downtown historic area. Rich, thick, with a ton of crab meat, and finished with dry sherry to enhance the flavors, it's so good, you'll want to lick the bowl.
Another Lowcountry favorite, the Fried Green Tomatoes are served with a hot 'n' sour pickled okra and a side of pimento cheese. It's soooo good.
Oysters here are always a treat, served raw, fried, or baked. We tried the baked on our most recent visit. Stuffed with spinach, tasso Rockefeller sauce, and topped with Parmesan, they were incredibly tasty.
Open for lunch and dinner, Amen always features an array of creative salads, sandwiches, and other seafood specialties. One of these days we'll try them, but we can never seem to get past the incredible starter selection!
When we tell you this is one of the best places to eat in Charleston, we expect to hear a very enthusiastic "Amen!"
232 Meeting Street // (843) 805-5900
In 2003, FIG (Food is Good) launched with a simple philosophy: "Serve honest, local ingredients, with informed service, in a comfortable setting." Perhaps this is an understatement, as this charming and beloved neighborhood bistro has blossomed into one of the Southeast's top culinary destinations, and one of our absolute favorite downtown Charleston restaurants.
Food here isn't just good…it's amazing. The dinner-only venue's cuisine pays homage to locally sourced, sustainable ingredients and the freshest catches coming from Lowcountry waters.
Though the menu isn't extensive and changes with the seasons, there's a standout for us—the Brick Pressed Chicken. Word of warning here though, this chicken will ruin it for ordering out chicken again. Served over a Frisée Salad with spring garlic and shiitake conserva, this tender, mouthwatering entrée is incredible.
Sherry Glazed Triggerfish with pepita, raisin, and Wakefield cabbage absolutely titillates the palate. This place is a definite must-do restaurant in downtown Charleston.
72 Queen Street // (843) 557-2337
We lived in Charleston in the 80s when Poogan's Porch was a relatively new restaurant on the historic downtown dining front. Visiting again 30 years later, and we are still impressed it has maintained its standing as one of the best restaurants in downtown Charleston.
Meals are served daily inside or outdoors in a beautifully restored 1891 yellow Victorian home. The restaurant got its name from a neighborhood dog abandoned at the home after previous owners left the area. Poogan became a mainstay and guardian of the establishment, greeting guests on the front porch of the restaurant.
Pan Seared Scallops accompanied by a butterbean and field pea succotash, tasso ham, Frisee, and bacon aioli here is amazing.
You can't get more Southern than a Sweet Tea Glazed Salmon served over Carolina Gold Middlins Rice with lemon, herbs, and asparagus.
And to make the experience even more intriguing, this charming historic restaurant abode is one of Charleston's renowned haunted places. And one of its ghostly guests just happens to be Poogan himself. Go figure.
39 John Street // (843) 722-8881
Resembling a late 1800s brasserie, this delightful French dinner restaurant offers both indoor and outdoor seating, and it's difficult to choose. Both feature a romantic setting with lots of candlelight and ambience.
The menu is well-planned and even the hor d'oeuvres section has a bounty of choices. We loved starting with Escargots, made with brandy, garlic, and parsley butter.
Moules en Six Preparations (mussels) provides a fabulous opportunity to select from classic Marinière to more unique mussel choices as Red Curry, Bacon Blue Cheese, or a Cauliflower Cream and Wine sauce.
Coq Au Vin, a classic French dish was a tantalizing blend of chicken braised in red wine with bacon lardons, pearl onions, and mushrooms. Everything here was délicieux.
For a taste of the continent in South Carolina, make it a point to visit one of downtown Charleston's best restaurants.
544 King Street// (843) 414-7060
Located in a historic bank, this seafood hall and oyster bar is anything but "ordinary." This southern foodie gem pays homage to all things from the ocean. Open for lunch and dinner on the weekend, and dinner only throughout the week, the eatery features an array of cold and hot seafood dishes ranging from oyster raw bar to full menu items.
The food here is indeed extraordinary with an incredible presentation. We loved the cold local Wahoo served with plumcot, wasabi, and Thai basil. Vegetarians (or non) will savor the Zucchini Carpaccio, a creative entree with pine nut, mint, basil, and Parmesan.
Make sure to save room for dessert. These change seasonally, and on our most recent visit, we oohed and aahed over the creamy, yummy Fig Tart. Large enough to share (if you really want to).
For a slice of history and "extra-Ordinary" cuisine, make sure to try one of the best seafood restaurants in Charleston.
32B North Market Street // (843) 937-8666
Charleston is a city of many, many churches, hence its moniker "the Holy City." 5 Church is just that—a 100-year-old historic red brick church turned into a restaurant. The interior is beautiful, with arching rafters and massive colorful stained-glass windows.
On our last day in Charleston, we decided to have brunch here, though it's good to note the restaurant also serves lunch and dinner. Local friends there said we absolutely had to order the Holy Shi* Breakfast (yes, that's really its name).
This enormous platter comes with fried chicken, Fili-West Farms eggs, bacon, house-made donuts, biscuits, house-made jam, and choice of a Mimosa or Bloody Mary. It's a two-person minimum, it's deliciously filling, and you probably won't need to eat again for the rest of the day! No prayers needed – for the best brunch in downtown Charleston, try 5 Church.
A sign in a boutique shop in historic Charleston says it best. "When life gives you lemons, put them in your sweet tea." Yep, this sweet Southern city surely has it all— including some of the best cuisines you'll find anywhere in the South.
82 Queen St, Charleston, SC 29401, United States // +18437237591
Tucked away on a serene street just a stone's throw off King Street in the heart of downtown Charleston, 82 Queen is an absolute gem.
If you're strolling down historic King Street and you happen to turn a corner, you'll find yourself transported to this refined Southern haven, complete with a swanky bar and an intimate courtyard that's perfect for any special occasion.
Now, let's talk about food! The moment I set foot in 82 Queen, I knew I was in for a culinary journey like no other in Charleston. For starters, their appetizer menu boasts some of the most scrumptious options you can find.
Trust me when I say, the crab soup is a knockout; it's like Charleston in a bowl. Fresh seafood tingles your taste buds and makes you wonder why you hadn't found this spot sooner.
But what truly blew me away was their unique take on Shrimp & Grits. Forget the watery gravy versions you might find elsewhere. Here, the grit is hearty yellow, the shrimp are generously large, and the light BBQ sauce adds that oh-so-perfect zing!
Plus, if you're in the mood for a cocktail, their bar offerings are curated to perfection.
I can't recommend it enough. From local produce to the best seafood in the area, 82 Queen offers a dining experience that's not only unique to Charleston but also incredibly delicious.
So, next time you're wandering through the heart of downtown Charleston, why not treat yourself?
224 King St, Charleston, SC 29401, United States // +18437514017
If you're looking for a dining experience that's the epitome of Southern opulence infused with French elegance, look no further than Charleston Grill. \
This upscale eatery is a symphony of impeccable service, heavenly ambiance, and food that's literally to die for. No wonder it consistently earns high praise and is named one of the best spots to eat in Charleston!
Now, let me dish about the food. The Waygu tenderloin was, hands down, the best steak I've ever tasted—cooked to perfection, melt-in-your-mouth tender. And if you think that's good, wait until you try their crab cake!
It's a masterpiece of local seafood, bursting with flavors that'll make you believe you've found gastronomic Nirvana. But don't even get me started on the carrot cake; it's the kind of dessert that sweet dreams are made of.
The presentation of each dish was like an art form, clearly crafted with passion and skill. It's more than just a meal; it's an experience, right down to the cocktails that are as visually stunning as they are delicious.
Honestly, it's the sort of place you can't frequent too often unless your wallet is as expansive as your appetite, but it's well worth the splurge.
If you're looking to celebrate a special occasion, make it a point to experience Charleston Grill. Located in the heart of downtown, it's the jewel in Charleston's culinary crown.
So, foodies, do yourself a favor: Splurge a little!
Frequently Asked Questions: Foodies Also Ask
What types of cuisine can I expect to find in Charleston?
Downtown Charleston offers a diverse culinary landscape, ranging from classic Southern fare to upscale French cuisine, fresh seafood, and even innovative fusion options. There's something for every palate.
Is it essential to make reservations for popular downtown Charleston restaurants?
Given the high demand for tables at many of Charleston's top restaurants, it's often advisable to make reservations, especially during weekends and tourist seasons.
Are there vegan and vegetarian-friendly options available?
Absolutely, many restaurants in downtown Charleston offer a variety of vegan and vegetarian dishes, and most are willing to accommodate special dietary needs if you call ahead.
Are there restaurants suitable for special occasions?
es, downtown Charleston is home to several high-end restaurants perfect for special occasions. These spots often feature luxurious interiors, exceptional service, and exquisite dishes that make for a memorable dining experience.
Visiting other destinations in South Carolina? Check out our other delicious guides: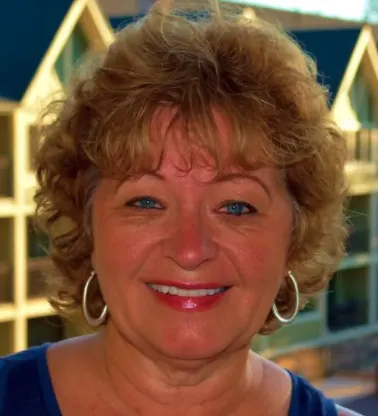 Noreen Kompanik is a Registered Nurse and San Diego-based travel writer and photographer. Over 400 of her published articles have appeared in 38 different digital and print publications. She especially loves writing about family travel, luxury travel, food, wine, coffee, history and travel writing and shares these articles on her travel website What's In Your Suitcase.