Looking for the best downtown Greenville restaurants? Then you've come to the right place! Here is what is happening in downtown.
Downtown Greenville, SC is the cultural and entertainment center for the upstate. On quaint Main Street, you'll find delicious food and drink, a bustling art scene, bikes, parks, festivals, and sweet Southern hospitality.
Award-winning downtown has a major performing arts center, a 17,000-seat arena, a 340,000-square-foot convention and exhibition center, nationally recognized museum collections, 39 parks, playgrounds, recreation centers, and restaurants galore.
You can take a Segway Tour starting in the heart of downtown Greenville, SC to capture the entire experience.
Now, let's eat and explore the Downtown Greenville food scene!
Recommended food tours: Small-Group Walking Tour in Greenville with Breakfast

Begin your day with a delectable breakfast food tour, exploring some of Greenville's finest eateries. Delight in farm-to-table selections, French-inspired breakfast crepes, freshly baked biscuits, and other delicious treats, including a featured destination from the Food Network. As your guide reveals the secrets behind Greenville's culinary hotspots, you'll also receive insider tips for further gastronomic adventures. Enjoy a full breakfast through tastings at various stops, and take in the sights of Greenville as you stroll between locations. This tour is perfect for food enthusiasts of all ages.
My Top 3 Picks of The Best Restaurants in Downtown Greenville, SC
| | | |
| --- | --- | --- |
| Restaurant | Top Pick | Our Rating |
| Jianna | Shucked Oysters | 5/5 |
| Nose Dive | West Coast Classic Burger | 5/5 |
| Sassafras Southern Bistro | Blue Crab and Pepperjack Fondue Nachos | 5/5 |
The Seven Best Restaurants in Downtown Greenville, SC
600 South Main Street, Greenville, SC 29601 // 864-720-2200
Overlooking beautiful Falls Park, Jianna is a downtown restaurant located in the heart of Greenville, SC. Here you will experience the flavors of Italy with innovative and inspiring classic Italian cuisine.
Welcome to Jianna, where delicious food comes together and is best celebrated with family and friends.
The chef uses only the best and freshest seasonal ingredients from farmers, artisans, and friends throughout the region. He adds a "wow" factor to each dish that turns a meal into an unforgettable dining experience.
At Jianna, house-made pasta is created daily. Not only linguine or fettuccine, but hand-rolled pasta and uniquely shaped, extruded noodles such as Casarecce or Tonnarelli. Italian favorites like Burratta, Char-Grilled Octopus, Potato Gnocchi, Italian cheeses, Spaghetti, and unique preparations of fresh seafood fill the menu.
This downtown restaurant's extraordinary 40-foot signature bar invites guests to take a seat indoors or outdoors. Enjoy freshly shucked oysters or indulge in the sliced-to-order Prosciutto di Parma and a handcrafted cocktail or glass of wine.
You could start with a Compressed Watermelon Salad made with Frisee, Ricotta Salata, Fresno Coulis, and Champagne Dressing. Follow it with a large plate selection, such as Pan Roasted Wild Striped Bass. Carrot Romesco, English Peas, Grilled Broccolini, and Toasted Almonds accompanied with roasted potatoes or Brussels sprouts.
The shucked oysters are a definite for me. My dad introduced me to oysters. He loved seafood as do I.
Pasta is the best course. You can't go wrong with the traditional spaghetti and meatballs. A fancy pasta option is the Fusilli. Chicken Ragu, Grilled Artichoke, Tomato, and Pesto Cream.
With a variety of lunch and dinner, oysters, and drinks, you're sure to find a dish that inspires you. For fine Italian cuisine in Greenville, this is your place.
3734 Pelham Rd, Greenville, SC 29615, the United States // +18649918636
There is no better place to get the best homemade lasagna in Greenville, SC and all around the South than Sciortino's Trattoria & Pizzeria.
They specialize in using fresh ingredients and herbs to make the most delicious food you've ever eaten.
Despite what many people might believe, Italian food isn't only about pasta, pizza, and subs! The menu at Sciortino's includes a variety of salads, soups, and gnocchi that will entice even the pickiest eater.
I've gone to many Italian restaurants, but this one was a real find for me. My friend got the Aglio E Olio, which is mussels cooked with garlic and olive oil served with penne pasta, and I ordered the stuffed shells with cheese.
If you have eaten the basket of garlic knots and your wait staff asks if you would like more, don't hesitate to nod yes because you just cannot get enough of these yummy garlic pieces of bread.
They have a wide choice of different Italian types of pasta, pizza, and other great meals that you must visit this place one evening or even at lunchtime. You will not be disappointed if you visit this spot, believe me!
116 South Main Street, Greenville, SC 29601 // 864-373-7300
At Nose Dive you won't fall flat on your face, you will feed your face with a selection of pub fare. This downtown relaxed watering hole will quench your thirst with cocktails, wine, and handcrafted beers.
What is the story about the name Nose Dive? Here is what I was told. Nose is the first sense of smell involved with food and drink. It could be the smoky smell of a burger on the grill or the nutty smell of a handcrafted beer. Our sense of smell is the most sensitive and immediate. The olfactory response travels directly to the brain.
Dive is one of the rarest restaurants in Greenville where high and low rub elbows. Anyone from bums and poets to thieves and celebrities. A place that wears its history proudly. The other part is this space used to house Restaurant O. Nose is also an acronym for Not O (something else).
Put Nose and Dive together and the name took on an identity. It was meant to be.
A relaxed and refined experience whether you're seated inside or outside. Order some urban comfort food, which is homestyle food that brings comforting thoughts of home or childhood. Make this your happy place.
In the city of downtown Greenville, SC, the Nose Dive culinary team features dishes using the best local ingredients. Be adventurous. Explore new culinary bounds with their daily specials.
Guest favorites include Fish and Chips. PBR Beer Battered Cod, Fries, Malt Vinegar, and Tartar Sauce. Fried Chicken and Waffles. Buttermilk Brined Georgia Chicken Breast, Sweet Potato Waffles, with Maple-Bourbon Gastrique. Shrimp and Grits have Balsamic Onions, White Cheddar Grits, Tasso Ham Red Eye Gravy, and Green Tomato Chow Chow.
Maybe you smelled the burgers grilling. In that case, be brave and get the West Coast Classic Burger. Braveheart Beef, Fancy Spread, Tomato, Lettuce, Grilled Onions, and American Cheese on a Brioche Bun.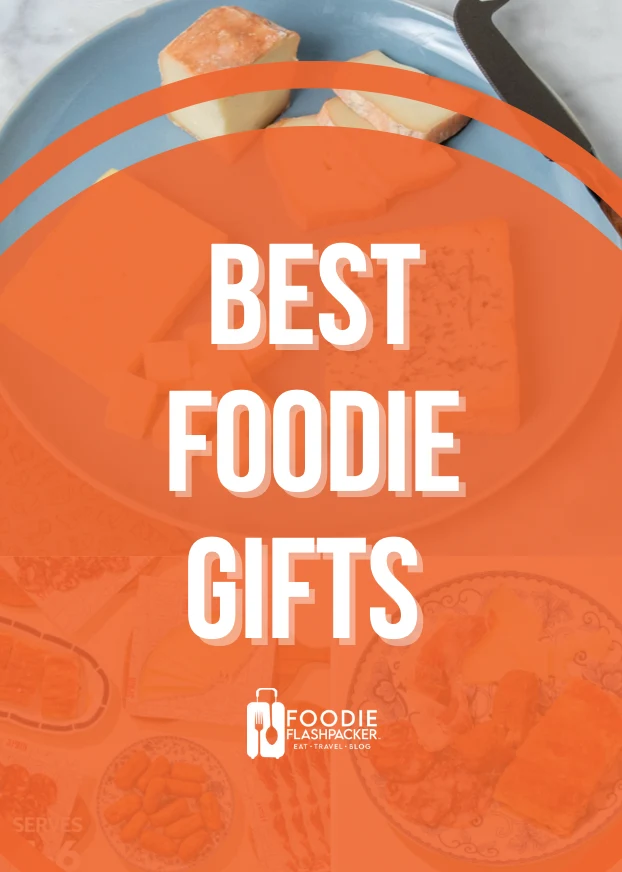 Are you a real foodie? I've compiled a list of the best foodie gifts you can get for yourself and your closest ones. Cheese, meat and sweets subscriptions, and some classic must-have foodie gadgets.
Lunch, dinner, and brunch are all delightful experiences. But wait, there's more. Yes, dessert. A couple of favorites are the Brown Butter Pound Cake. Blueberry Swirl Ice Cream, Roasted Peaches with Lavender Crumb. Yum! Another happy ending choice is the Dark Chocolate Mousse Dome with Coffee Caramel and Candied Hazelnuts. Someone, please pass me a napkin.
Experience the downtown Nose Dive and leave feeling sweet and satisfied.
318 South Main Street, Greenville, SC 29601 // 864-467-9777
Experience the luxury at Larkin's, one of the finest restaurants in Downtown Greenville. Sit on the patio and enjoy the gorgeous view.
For over 17 years, Larkin's has shaped the culinary experience of downtown Greenville with its wide varieties of wine, fresh fish, and aged steaks that you can enjoy in a beautiful setting.
Be sure to make dinner reservations. The 16-ounce Signature Bone-In Filet is a cut above. All their steak options won't disappoint, including the New York Strip, Ribeye, or Porterhouse.
A great seafood selection is the Chilean Sea Bass. Shrimp sofrito, onions, bell peppers, applewood smoked bacon, and fresh spinach.
Whether you work in or are visiting downtown Greenville, SC, Larkin's for lunch has compelling choices. The atmosphere is upscale but not uptight.
Taste the Deviled Eggs made with crab, black garlic, and crispy bacon. Larkin's Famous She Crab Soup is delicious.
A couple of popular salads are Shrimp Salad and Steak Salad. You can make a meal on soup and salad alone but take a peek at the sandwiches too.
You know I can't leave you hanging without mentioning dessert. My pick is the Chocolate Raspberry Torte. The White Chocolate Cheesecake is also a winner. They offer a Dessert Trio to share as well. Which one speaks to you?
121 South Main Street, Greenville, SC 29601 // 864-271-9166
This Italian restaurant in downtown Greenville, SC has exposed brick, big windows, and outdoor seating specializing in Bolognese.
An intimate and romantic atmosphere with good music, food, and hospitality was created by Chef Giorgio and his staff. The chef's earliest influence began watching his mother and grandmother in the kitchen preparing many meals for family and friends. Anyone who comes to Trattoria Giorgio in downtown Greenville, SC is family.
On the menu, you'll see linguine and ravioli dishes and this favorite, Pappardelle Bolognese. It's Pappardelle pasta tossed in homemade meat sauce. No wonder it's one of the best restaurants in Downtown Greenville.
Finish off your meal with a dessert. They offer Tiramisu, Mousse al Cioccolato, and Cannoli Siciliana.
It's a cozy, comfortable experience that you can enjoy alone or with friends, listening to the music and enjoying the scenery is inviting while eating this fine cuisine crafted with care and love.
103 North Main Street, Suite 107, Greenville, SC 29601 // 864-235-5670
Sassafras Southern Bistro is one of the best restaurants in Downtown Greenville.
Their menu is an eclectic mix of American Southern cuisine with a French twist.
Start with the Blue Crab and Pepperjack Fondue Nachos with tri-color tortilla chips with blue crab, red and green tomatoes, red onions, green olives, jalapenos, and sour cream. Or the BBQ Pulled Pork Egg Rolls are a good starter. Slow-cooked barbequed pulled pork deep fried in a wonton roll, plus collard greens and goat cheese drizzled with barbeque sauce served with coleslaw.
It's a toss-up for me when I decide which salad to order. For me, it's either the House Salad or Spinach Salad. The House Salad has mixed greens with candied pecans, red onions, cherry tomatoes, and gorgonzola crumbles tossed in a honey Dijon vinaigrette. The Spinach Salad has fresh baby spinach with mushrooms, bacon, cherry tomatoes, eggs, and Parmesan cheese tossed in balsamic vinaigrette. See my dilemma? Both are good choices.
An entree with variety on my plate is the Seafood Trio. Scallops, shrimp, and catfish grilled or blackened are served with creamy Parmesan risotto and sauteed asparagus. Get ready to dive into this feast.
Since I had salad, that justifies dessert, right? Let me mention some dessert options. Beignets are fluffy dough rolled in sugar and cinnamon served a la mode with caramelized peaches and honey molasses syrup. The Crème Brulee is a classic French dish that will tantalize your taste buds. Ooh, la la.
1 South Main Street, Greenville, SC 29601 // 864-331-7427
Sticky Fingers is one of the best restaurants in Downtown Greenville or nearly 30 years, providing Memphis-style barbecue slow-cooked on-site over aged hickory wood.
There is a line in the movie Life with Eddie Murphy that says, "You gonna eat your cornbread?" The answer will be a resounding yes when you eat the cornbread at Sticky Fingers.
Cornbread and one side are served with any entrée from the smoker. Consider the Award-Winning Hickory Smoked Ribs or the Sticky Trio of three types of meat of pulled pork, pulled chicken, sausage, smoked chicken, or substitute a brisket or half slab of ribs.
Go green and add a salad. Some options are a House Salad, Caesar Salad, or the Pick-a-Chick Salad with lettuce, cheese, tomato, cucumber, and croutons, topped with a choice of smoked chicken, grilled chicken breast, or hand-breaded fried chicken tenders.
Clean up your sticky fingers and get some dessert. Peach Cobbler, Banana Pudding, and Key Lime Pie are desserts you must try.
250 Riverplace, Greenville, SC 29601 // 864-242-4000
Go higher. Reserve your table Up on the Roof at one of the best restaurants in Downtown Greenville. You are sure to have an extraordinary dining experience.
It feels like a tropical getaway. Enjoy the island vibe with a Tiki drink. Drink in the panoramic scenic views of the city.
Peruse the chef-curated seasonal menu designed with local, farm-fresh ingredients.
Be careful not to lean over and fall off the wall if you order the Humpty Dumpty's Deviled Eggs. What else is on the farm fresh section of the menu? Strawberry Salad with spring greens, candied walnuts, grapes, burrata, and strawberry vinaigrette with the option to add chicken, tuna, shrimp, or salmon at an additional cost. It's worth it.
Let's dive into the sea. Here's a great catch. Grilled Shrimp Tacos with jalapeno-jicama slaw, pickled radish, watermelon salsa, and tequila-lime crema.
Keep drinking that Tiki drink and fish for more. You'll find Drunken Mussels with bacon, creamed corn, leeks, white wine, and charred tomato on your plate.
Let's keep the tropical island vibe going with an Island Quesadilla. Spiced pulled pork, pineapple salsa, smoked gouda, with coconut drizzle.
Now that you're in chill mode, wind down as the sun sets with a sweet ending to the evening. I'm talking about dessert in case you were wondering where I was going. Don't go anywhere until you have tasted the Lemon Chess Pie, Choco-Berry Chiffon, or Key Lime Cheesecake.
9 W Washington St, Greenville, SC 29601, United States // +18645091916
Fantastic restaurant whipping up Italian staples such as pasta, pizza, stromboli, and sandwiches. Authentic Italian food that tastes like grandma's house, friendly staff, and homie ambiance.
For starters, try their Bruschetta, topped with fresh tomatoes, basil, balsamic reduction, and house-made meatballs baked with mozzarella cheese. The Eggplant Rollatini rolled and filled with a blend of fresh ricotta, fresh baby spinach, and romano cheese baked with mozzarella is a good choice for a light snack.
I love that they have Neapolitan-style thin-crust pizza as well as Detroit-style and Chicago-style pizza. Every pizza on the menu is delicious and worth the price. The ingredients are fresh, and you can tell they do not spare the cheese.
Besides pizza, they also have one of the best lasagnas in town. The classic bolognese sauce paired with their homemade pasta and a lot of cheese is perfection!
FAQ
What food is Greenville, South Carolina, known for?
The Palmetto State is rife with excellent BBQ places. In fact, the South Carolina Barbecue Association has a list of "100-mile bbq," which are smoky delicacies deemed worthy of a 100-mile journey. Two of the 100-milers are in Greenville: Henry's Smokehouse and Bucky's Bar-B-Q.
What is downtown Greenville known for?
The lush, tree-lined Main Street and the majestic Reedy River Falls, located in the heart of Falls Park, are two of downtown Greenville's most prominent natural features.
Is downtown Greenville walkable?
Downtown Greenville has a pedestrian-friendly ambiance compared to a European city, with broad sidewalks, outdoor plazas, and streetside dining.
How many restaurants are in downtown Greenville SC?
There are more than 100 restaurants in the downtown area alone, with various menus as diverse as the city itself.
Best Restaurants in Downtown Greenville Wrap-Up
Now that you know the best places to eat downtown, explore the city further.
View Greenville's Public Art of murals, statues, and structures. Hop on a trolley. The red and blue open-air trolleys offer a vintage look and feel complete with a cow catcher on the front and wooden bench seats inside. Trolleys are wheelchair accessible and equipped with bicycle racks.
There is much to see, do, and eat in downtown Greenville SC. Taste and see all that is good. Downtown has been compared to a European city with wide sidewalks, outdoor plazas, a shopper's paradise, streetside dining, and a pedestrian-friendly atmosphere.
Visiting other destinations in South Carolina? Check out our other delicious guides: