Though Park City is well known as a popular winter ski resort town, it's a great year-round destination for outdoor enthusiasts. The silver strike in 1868 may have put Park City on the map, but today, it's all about skiing and its many outdoor adventures.
The charming, easily walkable town nestled in the Wasatch Mountains is an absolutely delightful place to visit. In addition to its historic museums, downtown Park City boasts some Old West saloons, breweries, and distilleries, along with charming boutiques, lots of hidden treasures, and great local restaurants.
And just a short drive from the village, there are additional eateries not to be missed. If nothing else, because of their absolutely incredible views. Like many ski towns, you'll find a myriad of American culinary restaurants but there are many other cuisine choices as well.
Here are some of our family's favorites.
Visiting other destinations in Utah? Check out our other delicious guides:
The 15 Best Restaurants In Park City
751 Lower Main Street // (435) 647-0040
You can't be in Park City and not eat steak. And you can't dine at Butcher's Chop House & Bar without a reservation. It's that popular, and that good.
Open daily for dinner, there's a reason this is one of the local's favorite chop houses. The meat is top quality, grilled to perfection, and surprisingly reasonable in price compared to other Park City steak houses.
Indoor and patio dining are available at this signature restaurant at the Caledonian Hotel right next to the downtown ski lift. The entrees include starters, soups, salads, butcher block favorites, and other main non-beef entrees.
I chose to go with the Prime Rib and of note, there's limited availability, so ask your server when you're seated if it can still be ordered. My hubby loved his Filet Mignon and both entrees were prepared to order. Service here is five-star. If you're thinking it, servers are already anticipating it.
Butcher's is one of the best restaurants In Park City and a do-not-miss if you're a steak lover.
710 Main Street // (435) 649-6979
Tapas are popular for a good reason. They encourage socializing as entrees shared and talked about by friends around the table. When you're looking for something a bit different than the typical sit-down-and-order per person, this modern style Spanish tapas bar with a twist on the classics is a really fun choice. And of course, you can find a great selection of Spanish wines to accompany your shareables.
Owners Paola Bello and Nicholas Smurthwaite opened this vibrant outpost after spending a summer in Spain and realizing the area needed a restaurant of this type.
Our favorites were the Patatas Bravas, lightly fried potatoes with spicy tomato sauce and garlic aioli. The Grilled Octopus salad was incredible, served with mixed greens and a chimichurri vinaigrette. But our hands down favorite was the grilled Australian Lamb Lollipops. If you have room for dessert, we recommend the Apple Empanada with caramelized apple, puff pastry, topped with vanilla bean ice cream.
If you love tapas and sharing with friends, you'll love 710 Bodega. It's one of the best restaurants In Park City.
151 Main Street // (435) 645-0636
Situated at the tippity top of Main Street, this rustic and historic Italian family farmhouse provides an absolute magical dining experience you won't forget. Whether it's a romantic dinner for two or a gathering with family or friends, Grappa is an ideal place with its multi-leveled dining areas, and lush outdoor garden with colorful twinkling lights.
Too cool for outdoor dining despite the heat lamps? The indoor setting with Italian terrazzo tile, rough sewn wooden beams, and Mediterranean touches delivers an elegant atmosphere.
Grappa's dinner menu isn't extensive but it's definitely well-designed and features some mouthwatering delights. A knowledgeable server can assist with both cuisine and wine recommendations. The menu is pricey, but the entrees are gourmet and out of this world.
Spaghetti Arrabiata was divine, made with spicy meatballs, roasted onions and peppers, and fresh herbs topped with a spicy Pecorino tomato sauce. My hubby loved his Gnocchi Primavera created with a basil and pine nut pesto, wild mushroom, herbed ricotta, roasted tomatoes, wilted pea tendrils, and caramelized cippolini onion.
We had absolutely no room for dessert but our server recommended we try the Lemon Mascarpone Cheesecake on our next visit.
And they'll definitely be a next visit as this romantic Italian restaurant rates an A+ all the way around. It definitely tops the list of the best restaurants In Park City.
586 Main Street // (435) 649-6293
When you see a lot of locals in a restaurant, you know it has to be good. And after a visit here, we understand why they come. This classic sushi restaurant is open for dinner on weekdays; lunch and dinner on weekends.
The delightful eatery offers both traditional and cutting-edge Japanese-inspired small plates that are perfect for sharing. Yuki Yama specializes in a large variety of fresh and exotic fish, such as sustainably farmed bluefin tuna and Santa Barbara uni.
House-made ramen noodle soup is a popular starter, especially on a chilly evening. One of my favorites is the Crispy Tuna Tartare, a spicy tuna with crispy rice, shiso, tobiko, avocado, and sweet soy sauce. Another big winner at our table was the Stuffed Shishito, tempura fried peppers filled with togarashi goat cheese topped with a spicy chili sauce.
If you love Japanese food and sushi, you have to try Yuki Yama. It really delivers and deservedly sticks to the top of our list of the best restaurants In Park City.
1600 Snow Creek Drive // (435) 901-8242
This wonderful eatery with awesome serious coffee, great food, and exceptional service is a gem we found one morning before heading out to chase waterfalls.
Dishes here are created from the best local seasonal produce with an emphasis on the Australian foodie culture from which its owners hail. We just couldn't get over the incredibly impressive presentations of its entrees.
Open from 7:30 to 3:00 pm daily, Five5eeds is one of the best restaurants in Park City and its menu features smoothies, bowls, all-day breakfast, and lunch selections. One of diners told my husband he was really impressed with his Pulled Pork Benedict made with two poached eggs, apple cider hollandaise, granny apples, sourdough, and filled with pulled pork. Great recommendation, as he loved it!
I truly enjoyed the Hotcake with mixed berries, citrus mascarpone, nuts, and seeds. One gorgeous dish and so tasty.
If you're into healthy eating and unique creative entrees, Five5eeds is your ideal choice.
540 Main Street // (435) 649-3536
This is one of Park City's oldest and most distinguished restaurants and one that's garnished numerous awards from Forbes Travel Guide, AAA, and other restaurant review sites.
Riverhorse setting alone is fascinating in the town's renovated Masonic Hall. History aside, it sports a trendy urban vibe serving eclectic upscale American cuisine and creative seasonal dishes. The menu as a result rotates based on the freshest available ingredients.
Open daily for dinner, the menu features appetizers, main entrees celebrating halibut, trout, salmon, ahi, and other seafood, and of course, Utah beef. Huge kudos to my Macadamia Crusted Alaskan Halibut dish, served with broccoli, herb-whipped potatoes, and mango.
Though I'm not necessarily a short rib fan, my hubby is, and he ordered the Durham Ranch Buffalo Short Rib with wilted spinach, poblano cream, and red pepper pesto accompanied by jalapeno hush puppies. Ok, I admit, this could lure me to the 'dark side.' It was really that good!
If you're looking for a special dining experience in an absolutely lovely setting in the heart of Main Street, this is a great choice amongst the best restaurants In Park City.
1897 Prospector Avenue // (435) 631-9861
I have to admit, this eatery came as quite a surprise on our family visit to Park City. Who would guess a restaurant in this rambunctious inland western ski town would serve fresh lobster? Well, they do, and it's amazing.
Flown in from Maine, the lobster here is as good as it gets. The quaint nautical-themed café and their food truck are open daily from 11 am to 8 pm. Also on the menu is delectable New England fare such as chowder, sandwiches, pies, and more. Here's why this place made the list of best restaurants In Park City.
Owner Lorin Smaha knows seafood as she was raised in New England and grew up feasting on lobster. Her mantra is "shore to door in 24" ensuring the freshest seafood possible. Though the menu has some tempting choices, we had to go for the lobster roll.
No wonder the casual eatery was awarded "The World's Best Lobster Roll" by Maine's Down East Magazine. Is it that good? Well, being a fan of New England's lobster rolls, I could close my eyes, take a bite, and yup, I think I'm in Maine.
The sandwich served on a New England style bun with butter and seasoning lets the quality 'lobsta' speak for itself. And boy does it!
2300 Deer Valley Drive // (435) 940-5700
Thanks to a recommendation from our hotel concierge, we had the opportunity to dine at this stunning lunch restaurant. Located in the St. Regis perched above Deer Valley, just getting to the restaurant is half the fun.
Guests travel up the mountain in a closed funicular, and then treated to breathtaking views of the entire valley while dining al fresco on their mountain terrace with live music. Hence the name, Brassiere 7452, as it serves classy French comfort food at a 7,452-foot elevation. It was a warm day in the valley, but so much cooler on the outdoor patio surrounded by gentle breezes. So much so, the encompassing fire pit surrounded by Adirondack chairs was alit.
The restaurant does not take reservations, so guests should plan to get there a bit earlier or later than the prime noon window. It didn't take long for every table on the terrace to be filled, and no one's in a hurry to leave.
Our server recommended the Charcuterie Board which included seasonal selections of local artisanal cheeses and cured hand-cut meats. It was perfect for sharing accompanied by, of course, a glass of Louis Latour French Chardonnay and Bourgogne Pinot Noir. Other menu selections include raw and cru seafood, starters, sandwiches, sides, and mains.
The St. Regis signature dinner restaurant Rime, adjacent to the Brasserie also sports awe-inspiring views and the menu looked incredible. Our goal on our next visit to Park City is to try this restaurant as it also came highly recommended.
368 Main St., Park City, UT 84060 // +14356496222
If you want excellent service, a relaxed ambiance, and fantastic, inventive food, make sure to visit Chimayo. Featuring festive lighting and wrought iron details, Southwestern throw pillows, and authentic Mexican tile flooring, this salon creates an illusion of a western paradise! It's one of the best restaurants in Park City Utah.
Their Mexican and Southwestern-inspired menu continuously evolves and brings up the chef's unique creations! The attention to detail and quality of inventive meals make this spot stand out.
If you want to explore their menu, start with a classic Chimayo Margarita, a local's favorite. Set the base with El Trio, and later, continue with The Duck Enchiladas, which will blow you away!
However, the much-bragged-about Spare Ribs also definitely deserve their praise! They are beautifully glazed with a sweet barbecue sauce after being seared in a cylinder and then tightly wrapped.
Onion rings topped with mashed potatoes and chives are placed atop the cylinder. They are served with a verde hominy sauce on the side, which makes a lovely contrast to the bbq sauce. Simply delicious and mouthwatering!
Everything is spectacular, incredibly presented, and guaranteed to give you a memorable Mexican meal in Park City!
562 Main St., Park City, UT 84060 // +14356491111
The cuisine at Fletcher's was excellent, and the entire experience was beautiful. The staff was courteous, and the service was first-rate. We adored Fletcher's setting and ambiance.
If you want to try something new or have never been there, I strongly advise stepping in.
We began with an heirloom tomato salad with Burrata and a pesto vinaigrette, followed by some delectable biscuits.
My friend had the portobello chicken, which was delicious, but my salmon was the finest I've ever had. The fish was cooked properly, and the Thai chili sauce added a little spice.
Even though we were already full, we ordered the mud pie, which was a frozen joy! This restaurant would be fantastic anywhere, so don't pass it up on your next visit to Park City!
306 Main St., Park City, UT 84060 // +14352529900
If you're hankering for some wood-fired meats and drinks, visit Firewood, the Main Street restaurant run by chef John Murcko. The fun doesn't stop with the rillettes, coal-roasted carrots, and elk.
You can watch all the action in the kitchen from behind the restaurant's enormous wood-fire grill, which is positioned in front of old windows.
With seasonal menu changes that include the best local food, Firewood serves New American heirloom cuisine. Most of their dishes are cooked over an open flame using wood specially chosen by the chef, including cedar, cherry, and maple.
Chef John Murcko is an open-flame cooking enthusiast who has returned to Park City after a successful career that has seen him operate more than 25 restaurants in Park City and Sun Valley.
Firewood's decor features industrial warehouse finishes from the turn of the century, reclaimed bricks and timbers, warehouse windows in the kitchen, and a customized Chef's table. In addition, Firewood features a separate bar level where private parties and events can be held.
The heirloom carrots, wild mushroom appetizer, and all of the salads were delicious. The Angus Tenderloin and Lamb Rack were our favorite main courses, but we also enjoyed the Wagyu Manhattan. So give it a shot if you haven't already. You will not be let down!
1825 Three Kings Dr., Park City, UT 84060 // +14356553456
This cozy, rustic eatery, located at the base of the Silver Star chairlift at Park City Mountain Resort, offers freshly made meals like mouthwatering burgers, soft French dip sandwiches, and crisp salads. Here are few more reasons why it's one of the best restaurants in Park City Utah.
If you're looking for a quiet dining option away from Main Street's bustle, this is a great place to stop for lunch after hiking on Park City Mountain.
I had the Osso Bucco at the waitress's recommendation, which was served on coconut cream corn and a welcome change from the usual heavy side of potatoes. My friend ordered the Mahi Mahi, which had just amazingly fresh flavors.
It's a wonderful restaurant with excellent food, generous portions, and top-notch service. One of the best restaurants I've ever been to, in my opinion. Test it out!
1784 Uinta Way # E-1, Park City, UT 84098 // +14352008864
The Vessel Kitchen was developed by chefs who were dissatisfied with normal high-end restaurants and kitchens where food was kept in refrigerators for hours on end.
They desired to find a way to provide clients with fresher, faster, and more fulfilling food selections.
Their food is meticulously cooked, and they have daily specials as well as an extensive wine list. Vessel's cuisine emphasizes seasonal ingredients and innovative pairings, with seafood options, European-inspired dishes, and classics like the avocado flatbread or the Arctic char sandwich.
My friend and I got the Good and Plenty bowl, which includes pulled pork, mashed potatoes, roasted Brussels sprouts, white BBQ sauce, pickled apple, Korean chile, and parsley.
This combo produces wonderful comfort food. I drank some sparkling water, and the entire dinner was incredibly satisfying and pleasant.
Vegans and vegetarians have lots of options as well! Don't pass up this fantastic Park City eatery!
1241 Center Dr. L100, Park City, UT 84098 // +14356040608
Bartolo's, which serves superb Italian cuisine in a warm atmosphere, is one of my favorite restaurants in Park City Utah.
Alex and Rhia Bartolo, a husband and wife duo, opened the doors to this relatively new neighborhood trattoria in 2019 and have since been serving traditional Italian pasta meals.
Bartolo's is a great spot to eat anytime because they serve breakfast, lunch, and dinner. Their meal is always tasty and fresh. The food is genuinely delectable, the atmosphere is bright and modern, and the service is always pleasant and great!
While the dinner menu's House Focaccia, Fried Pork Chop Picatta, and Chicken Fettuccine are spectacular, brunch and lunch are your best bets! The afternoon menu includes Brioche French Toast, Tomato Gazpacho, Summer Savory Waffles, and even Rigatoni Bolognese!
And because we don't always want to drive up to Main Street for fantastic food, we're pleased that they're in Kimball Junction! So stop by Bartolo's for some beautiful cuisine, incredible coffee, and friendly folks!
1300 Snow Creek Drive, Suite RS, Park City, UT 84060 // +14357318238
Chef-owner Adam Ross's outstanding cuisine is a little undervalued due to Twisted Fern's under-the-radar position, but once you experience his gorgeous, avant-garde, and delectable plates, you'll want to come back again and again!
Twisted Fern, located just next to The Market, serves New American cuisine with a variety of fantastic appetizers, salads, mouthwatering entrees, and even a kids' menu!
If you're looking for one of the best restaurants in Park City Utah but away from the bustle of Main Street, Twisted Fern is an excellent choice for dinner or even a weekend brunch.
Appetizers and entrees are excellent and well prepared and presented, and their menu has a nice mix of meat, seafood, and vegetarian options.
And if you want to try some of the juiciest Pork Chops, this is your place! The Octopus Appetizer is also highly recommended, as is any other seafood dish on the menu, especially the Utah Elk!
FAQ
What are the top delivery restaurants in Park City Utah?
Some of Park City's most well-known eateries that offer delivery are Fuego Bistro and Pizzeria, Maxwell's East Coast Eatery, and Davanza's.
Which restaurants in Park City Utah offer the best takeout options?
The following are a few of the best-known Park City restaurants that offer takeout: Five5eeds, Ruth's Chris Steak House, and Yuki Yama Sushi.
What are some family-friendly restaurants in Park City Utah?
Some of Park City's top family-friendly eateries are Five5eeds, The Bridge Cafe and Grill, and Twisted Fern.
What is Park City known for?
The Sundance Film Festival, skiing, and snowboarding are Park City's three claims to fame! Park City, 35 miles southeast of Salt Lake City, is easily reachable and has a wide variety of accommodation options that draw large numbers of tourists during the winter.
Best Restaurants In Park City Summary
If you're looking for a memorable dining experience, head up the mountain to either of these delightful eateries. Guaranteed, you'll love it.
The late Anthony Bourdain once said "Context and memory play powerful roles in all the truly great meals in one's life." As a food lover and food writer, I couldn't agree more. Good food and a perfect setting are a match made in heaven. And you can certainly find that heaven in picturesque Park City.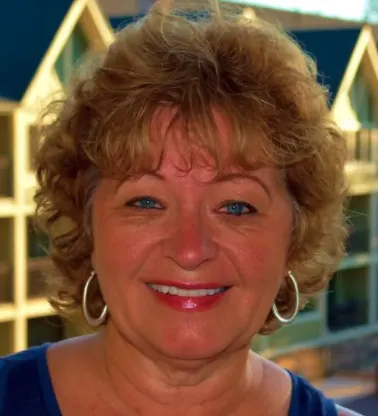 Noreen Kompanik is a Registered Nurse and San Diego-based travel writer and photographer. Over 400 of her published articles have appeared in 38 different digital and print publications. She especially loves writing about family travel, luxury travel, food, wine, coffee, history and travel writing and shares these articles on her travel website What's In Your Suitcase.