Contemporary and cosmopolitan, vibrant city with fantastic food and a rocking music scene, Dallas is the largest city located in the north of Texas, the largest state in the U.S.
This city boasts an impressive skyline and a bustling downtown area. It is home to state-of-the-art museums, restaurants, and sports venues.
The modern metropolis of Dallas, Texas with a frontier spirit, is a commercial and cultural hub with charming nightlife, where you'll get a taste for things that made Texas famous: barbecue, Tex-Mex, and bold Mexican cuisine. Lying on the banks of the Trinity River, this city is nestled among prairies, rivers, and trees, and enjoys a wealth of culture.
Explore its many landmarks, restaurants, and attractions. No matter where you go – from museums, to shopping districts – you'll find art and innovation at every turn. Dallas is always up for a good time. And there's no better place to find it than here, in the most exciting, energetic city in the South. So look no further for the best Mexican Restaurants in Dallas, because this guide will help you discover them.
Table of Contents
Best 7 Mexican Restaurants In Dallas TX
Known for the authentic Mexican and Tex-Mex restaurants that dot its streets, Dallas is a city where flavors from both sides of the border mingle in perfect harmony. Enjoy the city's most iconic dishes, from legendary barbecue to fajitas, fresh tamales, and green chile enchiladas; dining out in Dallas is a pleasure. Here you will find some of the most unique restaurants on the planet. Let's dig into the 7 best Mexican restaurants in Dallas.
4818 Greenville Ave., Dallas, TX 75206 // +12143631850
If you love Mexican food, you've come to the right place. For 44 years, Desperados Mexican restaurant has been proudly serving their family traditions, made from scratch and cooked by hand. Bringing the culinary diversity of Mexico to the heart of Dallas, this restaurant is an authentic family-owned and operated restaurant.
The authenticity of their specialty dishes makes all of the difference. Mexican-inspired dishes include chile Rellenos, Pollos, Tacos, and Enchiladas too.
Relax with favorites like their freshly prepared Guacamole created tableside, or spice it up with fiery sauces and ingredients to match any appetite. From their signature Chile Relleno appetizer to their salsas and sauces, there is no better place to get a taste of Mexico than here at Desperado Mexican restaurant.
They are one of the best Mexican restaurants in Dallas with a relaxed but vibrant atmosphere and they focus on the quality of their food and service. The experience is enhanced by their professional and friendly wait staff who will make you feel right at home!
1611 McKinney Ave. Dallas, TX 75202 // +12144846555
Founded in 2012, Meso Maya is an innovative interpretation of Mexican cuisine by Chef Nico Sanchez. Meso Maya is a modern take on the ceremonial and political cuisine of ancient Mayan culture. The location was formerly the Luna Tortilla Factory, which opened in 1938.
The building's architecture incorporates a Spanish-style exterior and interior with structural elements, including an outdoor patio, exposed red-brick walls, and grand archways that transform this space into an exotic oasis. They host bridal events and celebrate life moments with guests through music, dance, and other artistic expressions.
Dip into the bold, fresh flavors of authentic Mexico and locate hidden ingredients with fresh herbs. Blend into a delectable combo to tantalize your tastebuds! Delicious recipes and tantalizing beverages take you on a culinary adventure into a diverse world of authentic interior Mexican recipes, strong in flavor and earthy in spirit.
On their menu, you will find dishes such as Posole, Pollos, and a variety of enchiladas and tacos. Their Mexican Kitchen is an expansive collection of authentic Mexican recipes that are not only easy to prepare but completely true to their roots. Definitely a must-visit gem amongst the best Mexican restaurants in Dallas.
1601 McKinney Ave. Downtown #1, Dallas, TX 75202 // +12147471121
Welcome to El Fenix, a family-run restaurant, now in its fourth generation of operation. The world-famous Tex-Mex cuisine created here is served up fresh daily to appreciative guests like yourself. It all started back in 1918 when the founder, Miguel Martinez, opened his original restaurant, the Martinez Café, soon after arriving from Mexico.
Even then, he was making his own homemade corn tortillas by hand from 100% yellow cornmeal to accompany the delicious dishes he prepared. No wonder El Fenix has been satisfying generations of people for over 100 years.
Now at El Fenix, their daily specials offer a wide variety of hand-made dishes in flavors of the Old World, New World, and Tex-Mex cuisines. With their famous chilaquiles, huevos rancheros, huevos con papas, enchiladas, tacos, and tamales, new and more traditional recipes are combined to create an exciting dining experience with "something for everyone." That's why you don't have to travel all the way to Mexico—just go to El Fenix for the best Mexican cuisine available.
El Fenix takes you back in time to recapture the scent, essence, and feeling of a classic Mexican restaurant.
El Fenix has a bright and festive atmosphere, with abundant and colorful artwork and a comfy, time-warped interior. The staff is friendly, although sometimes it takes a few minutes to be seated if the restaurant is crowded. The portions are generous and served piping hot. Food is not just for sustenance; El Fenix food can be considered comfort food. You may find yourself craving their food long after your visit.
3699 McKinney Ave. #200, Dallas, TX 75204 // +14695335663
The year 1991 marked the opening of Mi Cocina, a uniquely upscale Tex-Mex restaurant serving the Dallas area. Bob McNutt, Ray Washburne, Dick Washburne, and Michael Rodriguez teamed up to develop a new, upscale concept in traditional Mexican cuisine. Its original location was founded in Preston Forest, Dallas. A few years later, Mi Cocina spread as chain restaurants in Texas and Tulsa, Oklahoma, and has intentions to grow more and open restaurants in other locations.
In addition to unique dishes and beverages, the restaurant also features a comfortably stylish atmosphere for its patrons. This combination quickly attracted people from all over the Metroplex, who began forming lines out the door.
Mi Cocina proudly serves the freshest ingredients and believes in sharing its secrets with customers. With dishes such as crispy beef taco, soft cheese taco smothered in queso, a pork picoso tamale, cheese enchilada, chicken enchilada, beef enchilada, he keeps loyal customers coming back for more. Along with classic Mexican favorites, Mi Cocina offers a full menu of specialty margaritas.
During these thirty years of work, the restaurants of Mi Cocina remain a strong neighborhood favorite with high recommendations from their customers. No wonder it's one of the best Mexican restaurants in Dallas.
2810 E. Trinity Mills Rd., Carrollton, TX 75006 // +19724785750
Established in 2004, Mena's is a family-owned and operated restaurant that takes pride in bringing authentic flavors of Mexico to the Dallas area. The menu offers a wide array of Mexican cuisine, providing dishes from a variety of regions, each with its own unique flavors and heat levels. The staff is friendly and knowledgeable in all things Tex-Mex, and eager to help you make an informed decision. Over the 25 years of existence, their family business has grown and now can be found at three local area locations in Carrollton, Richardson, and Flower Mound.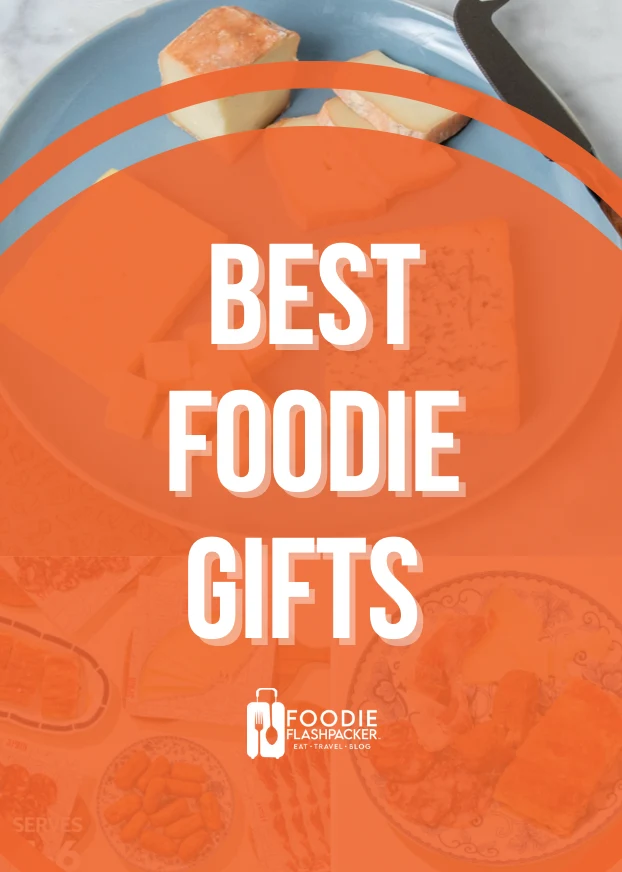 Are you a real foodie? I've compiled a list of the best foodie gifts you can get for yourself and your closest ones. Cheese, meat and sweets subscriptions, and some classic must-have foodie gadgets.
Enjoy a wide variety of Mexican and Tex Mex dishes, and be sure that you will be spoiled with mouth-watering authentic recipes. Each dish they serve is made from scratch- nothing is frozen, jarred, or canned, and that is what makes every item on their menu a delightful experience. Start with authentic Mexican recipes for their main courses and sides, and top it off with guacamole and tortillas made fresh daily to bring you the real deal. The gourmet salads and appetizers are also house favorites, so you can be sure everything they serve is a quality meal. At Mena's, your taste buds will tingle with delight.
10433 Lombardy Ln., Dallas, TX 75220 // +12143501970
Family always comes first at Pappas Restaurants. It was the guiding principle passed on from family patriarch H.D. Pappas, a Greek-born immigrant who built a successful restaurant enterprise in Texas in the early 1900s. H.D., who was famous for his hospitality, believed that "you treat people right, and they'll come back." He became successful by holding true to this belief and applying it to every aspect of 5business, from making an exceptional product to presenting outstanding service. It's a legacy that continues today in all Pappas restaurants.
Warm and inviting, their restaurants are where folks of all ages gather to enjoy their most memorable meals. Everything on the menu is prepared fresh and with the highest quality ingredients. When you eat at a Pappas restaurant, you can be sure that you'll receive great service along with a friendly smile. There is something for every taste from their quesadillas and enchiladas to tacos and fajitas. Definitely a must-try amongst the Mexican restaurants in Dallas.
And if you need a quick lunch on the run, they have fast-casual dining available at many locations, so you can grab something delicious and nutritious quickly. Or, at one of the other locations, take advantage of their catering services for your next cookout, business meeting, or special event.
1201 Oak Lawn Ave. #160, Dallas, TX 75207 // +12147411986
Seamlessly blend the culinary traditions of Mexico with contemporary, farm-fresh ingredients, bold flavors, and lively energy. Savor the distinctive tastes of Mexico the way you always imagined in their colorful space with an indoor/outdoor patio. Choose from their daily chef-inspired lunch and dinner specials, or enjoy your own fiesta, crafting a variety of flavorful margaritas from their handcrafted cocktail list.
At El Bolero, they love to work with farmers and ranchers in the region to source fresh ingredients and sustainably raised meats that are prepared in traditional techniques by the chef de cuisine. With fun new menu items added each quarter, there's always something new to explore at El Bolero.
Here at El Bolero, you will find dishes such as Quesadillas, a variety of enchiladas, Ceviche, Pozoles, Chile Rellenos, and a lot more traditional Mexican dishes.
The space, with its modern Mexican decor and palette of bold colors, is the perfect backdrop for an inventive, seasonal menu. Join them for everything from a quick bite at the bustling bar to a chic night out; they look forward to seeing you! Highly recommend this one which deserves its place in the list of the best Mexican restaurants in Dallas.
Mexican restaurants in Dallas: Wrap up.
Dallas is home to a rich, juicy tradition that lives on in the hearts, minds, and bellies of Texan food lovers – Tex-Mex. The tasty cuisine is no stranger to natives and newcomers alike, with dishes that are as beloved by city residents and tourists alike. Dallas has plenty of wonderful places to experience and enjoy all of your favorites.
You don't want to just relax – you want to indulge yourself, to experience food and drink that is expertly prepared and served in the Mexican restaurants in Dallas; a sophisticated elegance that reflects the casual, comfortable way of life.
Whether it's date night or a weeknight family dinner, many of us don't have the time to make from-scratch Tex Mex at home. Luckily, there's a wide variety of Mexican restaurants in Dallas ranging from classic local eateries to new hot spots.
There's a lot to love about food in Dallas. The city has never been able to escape its heritage as a Texan town, and the fine art of serving up Mexican dishes made with Central American and regional influences is something that makes dining here such a treat! Experience Dallas like a local discovers the city, where you can celebrate its independent culture, stroll the tree-lined streets of its neighborhoods, relax in local parks and get a taste of Texas!
Visiting other destinations in Texas? Check out our other delicious guides:
Igor Jovanovski is an aspiring digital nomad, travel blogger and graphic designer who really loves food. He also has a creative side, and he works as a freelance graphic designer in his spare time. He has traveled across Europe quite a few times since he was young and recently started his mission to visit every country in the world! Igor's favorite thing about traveling is the way he gets to know new people, food, places and cultures.
This exciting experience helps him create his own stories and make memories that will last forever