We call Dana Point Southern California's sleepy beach town. For years, we'd drive through and see the exit signs on our way further up the California Coast, never giving any Dana Point restaurants a chance. But it wasn't until we had the opportunity to stay there that we asked ourselves, "What have we been missing all this time?"
The unpretentious, laid-back west coast surf town has a magnificent, picturesque natural harbor and an awesome beach vibe. Bounded by dramatic cliffs on one side, and the azure Pacific waters on the other, it's a perfect place to visit, chill, and enjoy.
In addition to the immense beauty, Mother Nature has bestowed on this coastal hamlet and its blessing of mild year-round weather, Dana Point's restaurant scene is one to be celebrated. Its fresh coastal cuisine is impressive to say the least, and diners have their pick from local beach dives to elegant fine dining establishments. But no matter where you "drop anchor" to eat, you'll be pleased.
These are some of our favorites Dana Point restaurants, chosen based on their awe-inspiring views, creative chef-inspired menus, top-notch service, great atmosphere, and downright delectable cuisine.
Not in the mood to go out to eat tonight? Click here to have Grubhub deliver directly from the best restaurants in town to your doorstep.
Visiting other cities in California? Check out our foodie guides to the following cities:
7 Must-Try Restaurants in Dana Point, CA
34555 Golden Lantern // +1 (949) 493-2933
The name alone is a siren call for those who love a classic beach town seafood restaurant. For 44 years, Harpoon Henry's has been sharing their spirit of aloha with patrons in one of Dana Point's best harbor locations. Add in great service and well-prepared fresh seafood dishes, and it's a recipe for success.
Indoor and outdoor harborside patio dining is available and to be honest, every table here has a spectacular view. Breakfast is served on the weekends; lunch and dinner daily. We found the prices here quite reasonable given the quality of its entrees.
This Dana Point seafood restaurant is one of our favorite haunts for happy hour. It's magical sitting on the outside deck, where the beams of sunlight reflecting off harbor yachts is spectacular. Their bartenders mix the best Mai Tais and Margaritas.
Our favorite appetizers here are the coconut shrimp and calamari strips—fresh, tasty, and fun. Taken in its entirety, Harpoon Henry's is one of the best Dana Point Harbor restaurants.
32802 Pacific Coast Hwy// +1 (949) 661-7799
Though this Dana Point steak restaurant has five different locations (three in California and two in New Jersey), all have different menus.
It happens to be one of our favorite restaurants in Dana Point. What makes Salt Creek Grille stand out is consistency—in its great food, service, and atmosphere. And of course, the wafting scents of its tantalizing mesquite-grilled cuisine served in a laid-back but classy, the well-appointed rustic setting doesn't hurt.
Open for lunch on weekends and Sunday brunch, dinner is served Tuesday through Friday. Though the menu isn't extensive, it's well thought out, with a selection of appetizers, salads, seafood chowder, sandwiches, burgers, and main entrees.
My hubby raved over his perfectly-grilled Coffee Encrusted New York Strip steak with a hint of sweet bourbon caramel and then topped with bleu cheese.
Seafood is my favorite food. My selection of the daily line-caught market fish—sea bass served with butternut squash, mushrooms, and Brussels sprouts over a bed of mashed potatoes were downright delectable! And an ideal choice.
34255 Pacific Coast Hwy // +1 (949) 429-2222
I admit to not being a huge breakfast fan. So, when a place can lure me in for a morning meal, you know it has to be good!
Though Stacks Pancake House also features a lunch menu, breakfast is the star of the show, and it's really amazing. Portions here are large enough to share, and if you don't, it's guaranteed you won't need lunch.
Entrees feature a myriad of creative omelets and egg dishes, along with Mexican-inspired entrees. There's also an impressive selection of crepes, waffles, French toast, and pancakes.
I love crepes, and here at Stacks they are prepared in the perfect French tradition—light and delicate. I chose mine with fresh mixed berries, and it did not disappoint.
My hubby, who's much more a breakfast lover, opted for a top house favorite, co-owner Ovita Nixon's fluffy Banana Macadamia Pancakes. Topped with slices of banana and vanilla sauce, it almost doesn't need syrup. You may, however, be tempted to lick the plate!
For your Dana Point breakfast, Stacks is the answer.
One Ritz Carlton Drive // +1 (949) 240-2000
The moment we walked into this stylish Chef Richard Sandoval restaurant at the Ritz Carlton in Dana Point, we were blown away with its awe-inspiring views and romantic candlelight setting.
Our table overlooked the cerulean waters of the Pacific and the elegant dining room, with floor-to-ceiling windows, is a perfect place to celebrate a special occasion, a date night, or for those simply lusting for a place with gourmet food and killer views.
Raya highlights Pan-Latin Coastal Cuisine that's nothing short of spectacular. Comprised only of sustainable seafood, local produce, and natural and organic meats, entrees here are as fresh and healthy as you can possibly get. This is why the menus change seasonally.
Breakfast, lunch, and dinner are served, along with a Sunday champagne brunch.
Every bite of our dinner entrees was astoundingly good. Arroz Negro, with Maine lobster, prawn, mussel, calamari, Dungeness crab and Spanish chorizo with black forbidden rice is a must-do for seafood aficionados.
For landlubbers, the Lamb Shank Pibil with smoked bamboo rice, sweet plantain, spinach, cotija, and sour orange vinaigrette was incredible. Unsure about wine pairings? Servers here are also accomplished sommeliers who can expertly suggest the perfect wine complement.
Save room for dessert as the Chocolate Carmel Mousse Cake with coffee praline crunch, toasted marshmallow, and vanilla bean caramel makes for a perfectly shared finish to an absolutely incredible and unforgettable Dana Point fine dining experience.
34091 Pacific Coast Hwy // (949) 449-2822
Situated in the heart of Dana Point in a building dating back to the 1920s, Coastal Kitchen is a delightful choice for lunch. Word of warning, however. The restaurant is very popular with the locals and fills up fast—and for good reason.
The nautical-inspired navy and white décor is a perfect fit given its Southern California beach and harbor-inspired Dana Point location. Entrees are creative and fresh, and hospitality is a keystone element of the restaurant.
Crab Cake Salad with jumbo lump crab, arugula, Ruby Red grapefruit wedges, with a champagne vinaigrette was a superbly pleasing surprise, given that I rarely order crab cakes outside the Chesapeake Bay region.
And you won't find a Cuban sandwich this good in all of Orange County. Their red cabbage slaw is an ideal accompaniment.
We had no intention of ordering dessert but when our server touted their homemade Key Lime Pie as best on the west coast, we had to try it. Yes, we shared it, and it more than lived up to its reputation. Here's your lunch spot for your Dana Point visit.
34499 Golden Lantern Street // +1 (949) 240-1416
Since 1984, the Hicks family has welcomed guests to their quintessential Dana Point Harbor restaurant specializing in mesquite-grilled seafood. As a matter of fact, their restaurant's mantra is "We know seafood." We would definitely agree.
The laid-back fun and friendly waterfront eatery serve up lunch, dinner, and a Sunday Champagne Breakfast from 10 am to 2 pm where Bottomless Champagne and Mimosas are extremely popular.
Guests can order from either the breakfast or lunch menu. This is another eatery the locals frequent, so it can get busy, especially on the weekends.
We chose the Mesquite Grilled Mahi-Mahi Sandwich on a Brioche Bun and a Dungeness Crab Louie Salad with deviled egg, Kalamata olives, English cucumber, wedged tomatoes, and house-made Thousand Island Dressing. Both were perfectly prepared and the amount of crab in the salad was impressive.
Menu items are reasonably priced and it's hard to beat great food and amazing harbor views accompanied by sunshine, bluebird skies, and soft breezes at this Dana Point harbor restaurant..
1 Monarch Beach Resort // (949) 234-3900
This renowned Chef Michael Mina restaurant has been voted Orange County's #1 restaurant by the Orange County Register. One superbly exquisite dinner here provided that confirmation.
This modern American steakhouse with breathtaking ocean views at the Monarch Beach Resort has managed to find the perfect combination of creatively conjuring up the best cuisine with the highest of quality ingredients. The result was a heavenly evening of palate-pleasing pleasures.
Shared appetizers like the Ahi Tuna Tartare provided the top-quality experience we expected. But it was the "Instant" Bacon, a decadently rich pork belly with daikon, kimchi, masago arare, and a bourbon-soy glaze that blew us away and left us yearning for more.
Many entrees are finished table-side, a trademark of this award-winning restaurant. We chose Chef Michael Mina's signature dish to discover why these entrees are designated winners. Now we know after sampling the Maine Lobster Pot Pie, served in a fabulous brandied lobster cream with market vegetables.
A fitting dish from this renowned Dana Point steak restaurant, the Hay-Smoked Snake River Farms Rib Eye was strongly recommended by our server. Suffice it to say, we've never had a steak this flavorful or melt-in-your-mouth tender.
Too full for dessert? How about the sinfully good warm spiced mini-beignets with a side of Vanilla Creme Brulee? It fit the bill to a tee.
Service here was spectacularly attentive without being obtrusive, a hallmark of a top-notch award-winning restaurant. All in all, it was an unforgettably memorable dining experience.
For your next relaxing beach day, make sure you allow time to sample any of these Dana Point restaurants.
---
Which of these restaurants in Dana Point, CA do you most want to try? Let us know in the comments section below!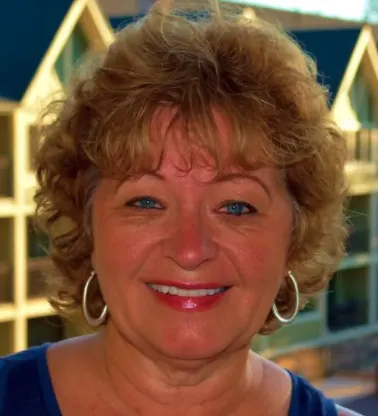 Noreen Kompanik is a Registered Nurse and San Diego-based travel writer and photographer. Over 400 of her published articles have appeared in 38 different digital and print publications. She especially loves writing about family travel, luxury travel, food, wine, coffee, history and travel writing and shares these articles on her travel website What's In Your Suitcase.