It's hard to believe that the Mall of America has been around for 30 years. A sign in the lobby celebrates Rudy Perpich, without whom the Ghermezian family would never have been able to see their vision to bring the Mall of America to Bloomington. Coincidentally, on my parents' anniversary, August 11th (Mom was a shopper!), the Mall of America opened its doors in 1992 and created more than 10,000 jobs.
Thanks to Governor Rudy Perpich, the 34th and 36th Governor of Minnesota, and retail legends, Macy's and Nordstroms, the mall includes the largest indoor amusement park in America (the one in Dubai is larger) and miles of space for safe power walks, regardless of weather, to explore, shop, eat, find Bigfoot, and enjoy with your family. And there's definitely a great number of good Mall of America restaurants to dine in.
There is a strict rule that anyone under the age of 16 must be accompanied by someone over 21. With more than a mile of walking space on each of the first three levels, Level 4 includes The Fair on Four, The Bar, Hooters, and the B&B movie theaters.
Having lived in the upper Midwest for more than a decade, you'd think I would've made many pilgrimages to the Mall of America, but despite annual scrapbooking and over 400 other events held each year, it's only been since working in Duluth that I've made the effort to get to know it—finally to the point where it's no longer overwhelming. It may help you, as it has me, to view it more as a mall around an amusement park.
To make your life easier, before you even walk in the door, download the Mall of America app, by going to the App Store and downloading "MOA" so that you'll know the right place to park to reach your primary targets and the best places to shop and eat and play in your quest for the best possible day.
Pro Tips to Know Before You Go From MSP:
Download the MOA app on your mobile phone
The LightRail, which takes you to the Mall of America, costs $2.50 each way
To estimate the time it will take you, the average walking time from when you reach the top of the escalator of the Light Rail, to the tram at the airport to TSA security took me six minutes to walk and ride. You'll enter at the Stone Arch Café by Concourse G
Keep in mind that each of the floors is more than a mile of walking space. It's an impressive place to walk and congregate. You can even "live" there with the nearby JW Marriott connected by their restaurant. And the Mall of America has oh so many places to eat. This was the first location I ever dined at Bubba Gump's and enjoyed their unique brand of table service where any server who happened by was able to help. What a great concept.
There are several national and regional chains including Buffalo Wild Wings, Burger King, Caribou Coffee, Chick-fil-A, Chipotle, Great Steak and Potato, Jamba Juice, Johnny Rockets, Long John Silvers, Margaritaville, Nordstrom's Grill, Panda Express, Popeye's Louisiana Kitchen, Qdoba, Rainforest Cafe, Sbarro, and Shake Shack. But don't forget if you're hungry, and looking for furniture or houseware items, they have quite the cafeteria at the IKEA across the parking lot. With so many local and regional restaurants, you need never go hungry.
These are some of my favorite places to eat at the Mall of America:
The 13 Best Mall of America Restaurants
352 South Avenue // +19528541004
How many places do you get to walk under a blue Cadillac to enter a restaurant? It's almost as much fun as the actual Cadillac Ranch in Amarillo.
Front and center, they're advertising their beverages on tap, which the day we visited included 3 Granite City options, one Sam Adams, one Blue Moon, one Angry Orchard, one Summit, one Excelsior, and a Bud light.
For their Lunchtime options, you can't go wrong with a wrap. Fresh ingredients, tender chicken and fresh lettuce with a tangy salsa and light cheese made for a delicious light meal to allow for more snacking across the amazing Mall of America restaurants.
60 E Broadway s343 // +1 952-456-8668
Favorite daughter likes her bubble tea, so this was an easy stop. They serve their signature milk teas, Jasmine green milk tea, oolong milk tea, roasted milk tea as well as Taro milk, Chai milk, coconut milk, Earl grey milk, and almond milk tea. And honey, strawberry banana or matcha green milk teas.
Their specialty milk teas include vanilla Chai, lavender, a cookies and cream, strawberry matcha, Sakura, or tiger latte.
They even have milk coffee in classic, hazelnut, Nutella, or vanilla.
But for those of us that are off milk, their fruit teas are the pick of the day, including mango green, Hawaiian fruit, white Peach, green or berry spritz, Kiwi, green, pink guava, black tea, passionfruit, green tea, Peach black tea, lychee black tea, pomegranate, black tea, honey, lemon green tea, lavender lemon green tea, sparkling hibiscus lemon, and sparkling hibiscus lychee.
While she went for the mango green, I tend to favor black teas that aren't quite that sweet. So I enjoyed their strawberry banana smoothie. Other smoothie choices include mango, passion fruit, lychee, Kiwi, honeydew, Thai tea, coconut, tarot, Chai tea, strawberry, pineapple, coconut, Acai Berry, mango, strawberry, light chai, lemongrass, matcha green tea, cookies and cream, or vanilla Chai smoothie.
To finish out the choices, they did offer Chai matcha, Earl Grey, black or Jasmine tea lattes. We saw many people around us enjoying their lemon breezes, whether Violet, pineapple lemon, tropical lemon, strawberry lemon, or Peach lemon fizz.
For those in the know, with the fruit QQs, offering mango, white Peach, passion fruit, pink guava, or lychee, these five choices are popular go-tos.
And, of course, the Mix-ins: Pearls, coconut jelly, rainbow jelly, coffee jelly, whipped cream, mango jelly, popping boba, and pudding. The popping boba is the popular choice of the day. It's one of the best Mall of America restaurants.
Those of you that follow my articles here on Foodie Flashpacker know that I'm not a fan of Japanese flavors and can't eat Ramen noodles, but the line was so long at Ichiddo Ramen, it seemed irresponsible not to include them in this article. And, of course, I was able to find something that I could eat, as I am a huge fan of edamame, and they had these lovely fried soybeans with sea salt for a very reasonable $4.95.
Other appetizers included: Char sui pork bun, fried chicken bun, tofu bun, beef short ribs, aged tofu, gyozo, calamari, sweet potato fries, which were also delicious, harumaki, salted cucumber, roasted char siu, Takoyaki, crab jalapeno, and chicken katsu.
They had 14 Rahman choices with broth options and asked that anybody who doesn't eat pork to advise them early as their broth is made with pork-related ingredients, which can be changed to a vegetable broth upon request.
So, despite my not eating Japanese or ramen noodles, I had a very tasty snack between restaurants on edamame and sweet potato fries.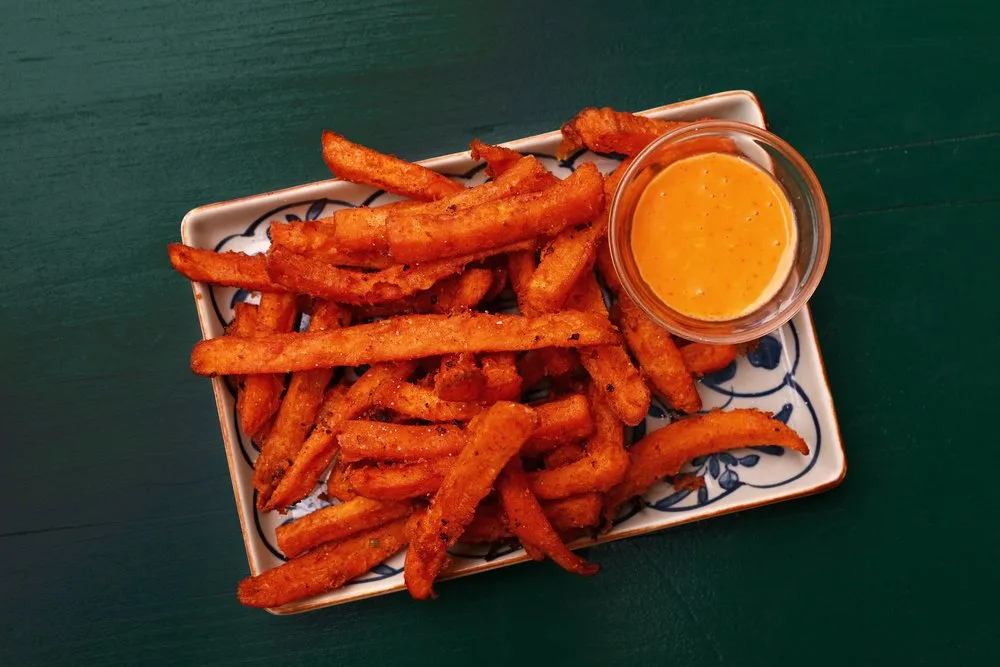 130 North Garden 1ST FLOOR // +19528540200
While the twin city grill at the Minneapolis Airport Concourse C has become my go-to restaurant for a layover, the Twin City Grill here at the Mall of America does have a different menu.
Starting with appetizers, it's very much a Minnesota Menu with Minnesota wild rice and corn chowder. Once you've seen the wild rice growing in the Minnesota Lakes, and you see how much work it takes to harvest it, you don't take it lightly. They offer baked French onion soup, State Fair cheese curds with ranch dressing, spinach and artichoke dip with garlic toast, and crispy fresh calamari with a creamy garlic sauce. Definitely a reason why it's one of the best Mall of America restaurants.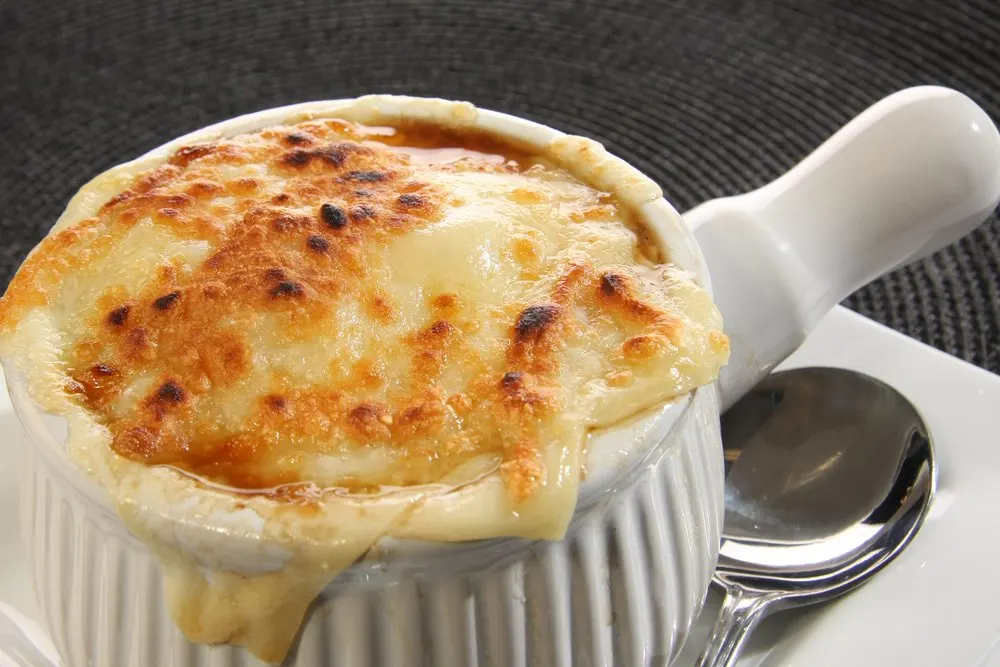 Their salads include a garden salad, Caesar salad, Mediterranean, Twin City Grill Wedge, Saint Paul chopped, and The Grill Room, which includes grilled, sliced tenderloin, grapes, almonds, and amablu bleu cheese dressing.
Their specialty is the Northern Lakes fresh walleye fish fry, with homemade tartar sauce and salt and vinegar fries. I switch out for regular fries, but my daughter, who is a tartar sauce snob, and lets that determine the fate of all restaurants, gives her approval to this restaurant. It's not uncommon for them to run out of the fresh walleye dish, so ask for it early.
The Twin City Grill offers five burgers, three flatbreads, six sandwiches and melts, including the beer battered fresh Minnesota walleye and my favorite, the Prime French dip, with sides that include salt and vinegar fries, fresh broccoli, loaded mashed potatoes, and steamed asparagus. I always have a difficult time choosing between their loaded mashed potatoes and their steamed asparagus because they're both so good.
If you don't feel like having the Northern Lakes fresh walleye fish fry, perhaps you would enjoy the almond-crusted fresh Minnesota walleye with lemon butter and mashed potatoes. This is a local favorite and keeps to the celiac diet. Just warn the server in advance so they can be careful about the pan they use to sear the fish in.
Additional Twin City Grill classics include the open-faced Turkey Plate, Tucci Benucch's famous baked spaghetti, the Iron Range chicken breast, chicken Parmesan, prime meatloaf, beef stroganoff, classic macaroni and cheese, loaded macaroni and cheese, which adds applewood smoked bacon and toasted breadcrumbs and tomatoes, simply grilled salmon with grilled asparagus, which is delicious, and hickory smoked BBQ baby back ribs.
Desserts include Key Lime Pie, creme brulee, banana cream pie, classic chocolate cake, and caramelized banana split. It's so hard to choose from these and the options within the mall, so I hope this article helps you plan your meals in advance. If you love cream puffs, for example, Papa Beard's is just two levels up.
If you're looking for a classic Minnesota meal, I highly recommend the pan-sauteed almond-crusted fresh Minnesota walleye. If you're looking for another delicious, filling and perhaps, healthier choice, I recommend the simply grilled salmon with grilled asparagus. One great place amongst the Mall of America restaurants.
234 North Garden // +19528541655
For starters, in true Northeast fashion, Wahlburgers offered Jenn's chicken egg rolls, Cheese curds, crispy fried Pickles, cheese and bacon tots, chili cheese fries, a basket of onion rings, pulled pork poutine, wings, pretzel bites, Buffalo chicken dip, burger nachos, Paul's sliders, or BBQ pulled pork sliders.
I'd take their pretzel bites, without the cheese or honey mustard sauce, any day of the week.
While I've seen the TV show, I've never been to one of their restaurants before. I know that on the show, Donnie, Mark, Mother Alma, and chef brother, Paul, keep it real. By using ingredients like what the kids ate as children, including the block government cheese that came with the equivalent of food stamps back in the day in the Northeast, it's their commitment to their childhood and to their family that makes them so relatable.
I like that on the menu, they have the favorite choices for the three primary brothers involved, Paul, Donnie and Mark. And fun names like "OFD originally from Dorchestah" to make sure you get the accent right and "The Ring Leader," though you may not be any surer than the family is about who it is that day. With a mom like Alma, it's no wonder that she has so many Italian stallions running through the family, so there's one on the menu. Here are more reasons why this is one of the best Mall of America restaurants.
I really like the Thanksgiving Turkey burger, that's a quarter pound, freshly ground seasoned turkey burger, stuffing, mayo, orange cranberry sauce, and roasted butternut squash. But when you're going for a hamburger, have your burger any way you like, I stick with the regular hamburger, no cheese, with about half the sliced onions that they typically offer. With a fresh Sliced tomato and some amazing French fries, it's a wonderful burger.
In a restaurant with their classic green chairs, banquette seating, and souvenir shirts along with pictures of the four most famous Wahlbergs, Danny, Donnie, Chef Paul, and Mama Alma, you can feel right at home if you follow the television series.
I forgot to ask if the Jenn options are for Jenny McCarthy, Donny's wife, a very funny lady who seems to fit right into this loving, prankster-filled family.
Sandwiches, served with a classic side, include mom's Sloppy Joe, Jenn's chicken sandwich, blackened salmon sandwich, which is something I'd like to try at my next visit, the Crispy Chicken Ranch sandwich, North End chicken sandwich, a grown-up grilled cheese, which includes the government cheese, as well as Swiss cheese and white cheddar cheese. With a tomato and bacon onion jam, served between thick-cut bread and grilled with Asiago cheese, It's a very bespoke sandwich.
The pulled pork sandwich and crispy fish sandwich gets it done to fill a very hungry appetite, as do the sweet and sour chicken sandwich or the grilled fish sandwich. The pork tenderloin, the people next to me said is tender and tasty with Paul's signature "Wahl sauce."
I especially appreciate that gluten-free buns and bread are available. It is possible, if you can refrain from eating the pretzel bites, to have a celiac-friendly meal.
For dessert, try a chocolate chip cookie with ice cream, a sugar cookie with strawberry ice cream, a brownie with ice cream, or grandma's apple crisp. They have classic shakes, a brownie shake, root beer float, and creamsicle float, which is as delicious as you remember from childhood with vanilla ice cream and orange soda, grilled FluffaNuttahh (accent required), which is a banana and peanut butter, marshmallow fluff and Nutella, or the signature flavor cupcake of the day. One of the sweetest Mall of America restaurants!
If you're not driving, indulge in their adult shakes, each with flavored vodka, offered as birthday cake, summers, mudpie, fluffaNuttahh, or hot fudge sundae. Beware the calorie count, each of these individual drinks is over 1000 calories. Indulge in their "wahlcoctions" for a fraction of the calories with the options of vodka, tequila, whiskey, gin, White rum, or Cherry vodka and grenadine.
They also carry six draft beers and 10 bottled beers with additional rotating, local drafts, and seasonal selections. They do have a limited offering of red or white wine, as well as the house-made Sangria.
375 North Garden // +16129998218
If you're looking for a cream puff, this is where you need to be. They tell the story right on the wall of their third-floor location.
"A long time ago, there was a small bakery in Osaka, Japan. The townspeople loved the bakery's delightful sweets that filled the town with a pleasant aroma. Everyone also loved the head baker, who was called Beard Papa after his fluffy, white beard.
One day, a group of children visited and asked, 'When are you going to come up with a new treat? We can't wait for you to work some more magic!' As Beard Papa stroked his fluffy white beard, it suddenly hit him. 'I'm going to make an original recipe for cream puffs that are just as fluffy and lovable as my beard!". It's one of the rare Mall of America restaurants that has a story so deep.
"The next day, Beard Papa enthusiastically baked away, and he successfully created double layered puffs filled with a perfect mixture of whipped cream and vanilla custard. The townspeople were delighted and to this day, Beard Papa stores use his recipe to put smiles on children's faces."
And on the faces of the rest of us, especially if we don't need to look at the scale. Today's offerings included the traditional cream puff, churro, Oreo cookie crumble eclair, summer delight, honey and butter, and a crispy almond that was too delightful to ignore. The crispy almond was light and fluffy, with enough powdered sugar to offset the dough without being too heavy.
60 E Broadway N 326 // +19523035458
If you go to Piada's, you're going to want to have a big appetite. There are just so many options and it's the top reason why Piada made the Mall of America restaurants list.
Rolled piadas include avocado, BLT, the Chef's Favorite, or Mediterranean style. Each of these wraps can be tailor-made to exclude anything you might not typically care for. For example, on a recent trip, one of my co-travelers refused cheese on anything. They're very accommodating here, so she'd easily find a tasty meal.
Tossed pastas include a carbonara, diavalo, basil pesto, and Pomodoro. But I don't want to get too far ahead of myself. Great find amongst the Mall of America restaurants.
First, pick a protein. Choices include Italian sausage, grilled chicken, crispy chicken, hot fried chicken, grilled steak, grass-fed meatballs, crispy calamari, or grilled salmon. For a truly hearty appetite, you can even double the protein amount.
Next, add a side. These include sweet corn salads, garlic dough, lobster bisque, calamari and hot peppers, grass-fed meatballs, Sweet Street cookies, or a gluten-free brownie. Yes, it is possible to have a celiac-friendly meal at this location.
To stick with the celiac-friendly menu, it's easiest to go with the greens and grains choices, which include a deluxe farmer's market, the bacon and blue, or power bowl.
The combination of the grilled chicken in the deluxe Caesar, romaine lettuce with red cabbage, cheese crisps, bruschetta, tomatoes, grated Parmesan, and Caesar dressing (I held the pancetta) was a filling, delicious meal. Deserves the top amongst the Mall of America restaurants.
312 N Garden, Bloomington // +19523734959
When you're ready for a sweet, this is one of the Mall of America restaurants to visit. They sell chocolates and chocolate- covered just about everything, as well as fudge. I arrived after lunch just in time, unfortunately, that they had already sold out of their candy apples, which is my favorite thing to get here. I'll try again next visit.
Now I know to call and place an order in advance.
Mall Of America, 2131 Lindau Ln // +19528541923
Favorite daughter's often favorite item is lobster rolls. The kiosk does not disappoint, and this is one reason why it made the Mall of America restaurants list. They have their famous Rolls, classic lobster roll, a lobster salad roll, and a lobster BLT roll, which is hugely popular.
As well as an aioli, or the "Maine events", which I want to get just because of the play on words, the Bar Harbor, the Lobster Mac and cheese, or lobster grilled cheese. Kids will be especially thrilled to know that they offer hotdogs, grilled cheese, and traditional mac and cheese. One of the best kid-friendly Mall of America restaurants.
Side dishes offered at the kiosk include potato salad or coleslaw or Cape Cod chips. You could also get a lobster salad, shrimp salad or side salad. And they serve lobster bisque and a New England clam chowder by the cup or bowl. The best place amongst the Mall of America restaurants to have soup.
Mall of America, 60 N335 E Broadway #3rd // +16123890646
Was a surprise with room for long lines. You may know them best from their Food Network show with Buddy Valastro, who has a full-size cardboard cut-out for a photo opportunity with "It ain't gonna ice itself. Get piping" across the front of his apron. One of the most popular Mall of America restaurants.
There were so many colorful and delicious appearing items under the glass, including the rainbow cakes which were six layers of different colors, intriguing, but the rainbow slice had tough competition with the chocolate fudge slice, the rod pretzel slice, the classic cannoli, strawberry cheesecake cannoli cheesecake peanut butter cannoli, birthday cake cannoli, lobster tail (which did look remarkably like the lobster across the way), the classic cheesecake, the chocolate mousse cheesecake, or a confetti slice.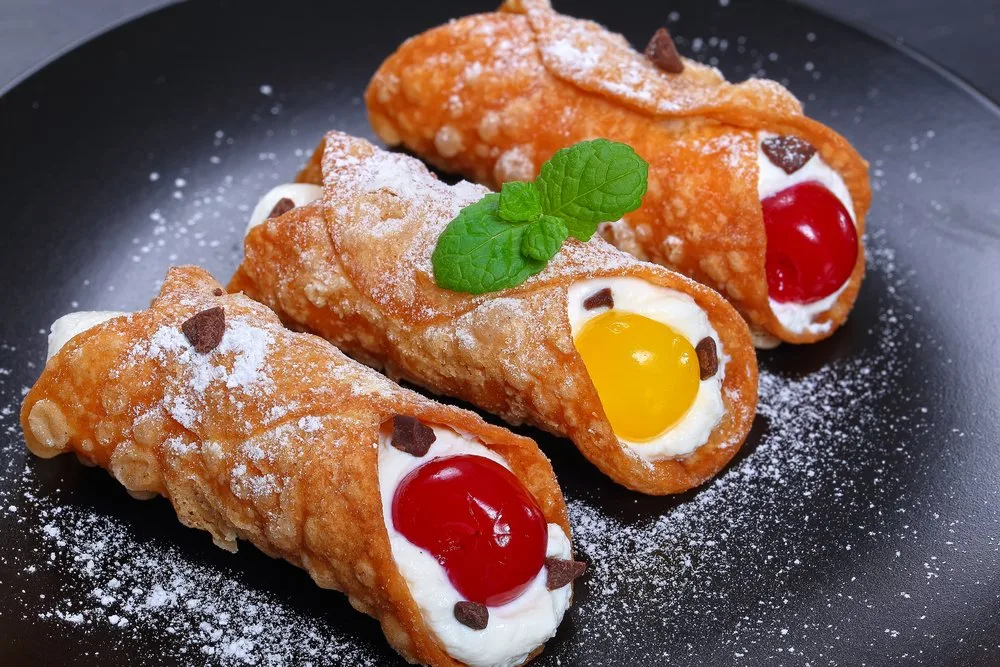 Having someone there with you to share would help a lot to defray some of these calories, although they might try to talk you into a red velvet or carrot cake slice. You sincerely can't make a poor choice here and I ultimately chose the chocolate fudge slice, which is rich and decadent and helped by a good glass of cold milk. No wonder it's a great find amongst the Mall of America restaurants.
In addition to everything that they display in the case, also offered were a variety of cookies including chocolate chip, M&M, oatmeal raisin, peanut butter, vanilla, rainbow, sprinkle, black and white, seasonal fondant, six pack cookie box or an Italian butter cookie box. The six-pack cookie box is the best value if you have multiple people to feed.
Cupcakes included vanilla buttercream and chocolate fudge every day with seasonal offerings as well. Cakes could also be ordered and sold in their entirety. The chocolate fudge, Strawberry Shortcake and vanilla confetti offered for $34.95. Red velvet, carrot, or cookies, and cream cakes are offered for $36.95. Prices went up from there to a maximum of nearly $50 for the seasonal rainbow fondant cakes.
Up on the 4th level, not far from the movie theater, the fair on 4 Invites you to eat, relax and have fun. Fair fare Includes The Bar with a plane flying the Margaritaville sign, Hooters, before reaching the B&B theaters.
The Bar offers classic pub food, including pizza and burgers. We must recommend stopping in, especially if you've got kids that are running wild across the fair.
Mall of America, 206 South Avenue // +19522081925
Whether or not you have children, I can't imagine not enjoying the sugar factory in between all other Mall of America restaurants. You can stay on the ice cream parlor side to the left, or go to the chandelier, bedazzled, bejeweled, and beflowered side on the right where they have floral arrangements currently ensconced with neon signs saying, "hey there, wild thing," and "hello gorgeous," and "beautiful," which would be a perfect place for a girls' luncheon. Sincerely, girls of all ages could enjoy this mightily.
While there's a long slide of drinks, the Sugar Factory's menu listed outside looks almost as appealing as their interiors. I love that their Appetizers include not only signature fries and buttermilk onion rings, chicken fingers, Buffalo chicken wings, spinach artichoke dip, popcorn shrimp, grilled mini burgers, and a sampler platter, but the picture of the sugar factory rainbow sliders, 5 colorful burger buns led by a rubber ducky that you can take home with you just makes it fun for anyone with little kids or an adult with a nostalgic bent. Cute and clever.
The soups and salads include a tomato bisque, the sugar factory garden salad, Caesar salad, a ginger sesame chicken salad, or pan-roasted salmon salad.
Their sandwiches include a grilled cheese sandwich, Buffalo chicken sandwich, chicken breast sandwich, the Sugar Factory Club sandwich, or a steak sandwich melt.
Sugar factory grilled entrees included chicken and waffles, pan-roasted salmon, prime New York steak frites, an 8-ounce Black Angus filet, or Black Angus filet and lobster surf and turf. Next time my favorite daughter is with me, I think that the latter one is going to be our choice. So, she'll have the surf and I'll have the turf.
The monster burgers include five awesome-looking burgers with fries, the most astounding to me being the Waffle Breakfast Burger, which is an 8-ounce Black Angus beef patty with classic vanilla bean waffle, fried egg, melted cheddar cheese, hash browns, country sausage, applewood bacon, and gravy served with warm Maple syrup in addition to French fries! It's truly incredible.
If that wasn't enough, they offer five plates of pasta served with toasted garlic crostini, to which you can add chicken breast, shrimp, steak, or lobster. They offer a marinara, fettuccine Alfredo, Cajun chicken Alfredo, chicken Alfredo, or shrimp Alfredo. A place that offers everything that all Mall of America restaurants offer.
With the surroundings, you can come just for dessert. They have a "world-famous Sugar Factory King Kong Sundae" that serves 12. For $99, it includes 24 scoops of ice cream covered with dark chocolate, caramel, and strawberry sauces, caramelized banana, marshmallows, chocolate chip, cookie chunks, a glazed donut, a red velvet cupcake, white chocolate, strawberry curls, gummy bears, Reese's pieces, Oreo cookie crumbs, rainbow and chocolate sprinkles, Graham cracker crumbles, waffle cones, Unicorn pops, candy necklaces, and topped with whipped cream, gummy cherries and sparklers.
I want 15 of you to come and join me so that we can eat this. I just don't see how 12 people could get through it.
I like the idea of their old-fashioned milkshakes which they offer in vanilla, chocolate, strawberry, chocolate cookie jar and Butterfinger, one of my childhood favorites. They also offer old-fashioned Sundaes for two whether the classic, strawberry cheesecake overload, cookie jar, chocolate blackout (which would probably put me in a coma with the amount of chocolate involved), or a banana split.
They're insane in the very best possible way. The milkshakes include a tie-dye milkshake, which has vanilla ice cream blended with vanilla sauce, served in a chocolate mug with Skittles and drizzled with red, blue, green, and yellow ganache, topped with whipped cream, pop rockets, cotton candy, a candy necklace, and rainbow sprinkles. Second best amongst the sweetest Mall of America restaurants.
There's a new banana milkshake, also served with whipped cream, Unicorn Lollipop candy necklace. Their campfire spiked s'mores milkshake is offered in both alcoholic and non-alcoholic versions. It's chocolate and coffee ice cream blended with espresso, toasted marshmallow, Virginia black whiskey (if you choose the alcohol version), topped with an insane seven-layer, s'more cookie served on top of a dark chocolate covered mug with Hershey bar chunks and dusted with Graham cracker crumbles and pieces.
Just reading the menu gives me ideas for new desserts to have back at home. When dinner parties really start going again, I hope you are lucky enough to come to my house for dessert during a progressive dinner, 'cause you may see some of these things offered.
To finish out the insane milkshakes, they have a caramel sugar daddy cheesecake, giggles Snickers milkshake, and a cookie monster make a wish. You'd think that would be enough, but they still have more. Of course, they do.
They also offer a New York cheesecake, a chocolate cake, and an Oreo stuffed chocolate chip cookie sandwich that looks like it has Mickey Mouse ears on the top.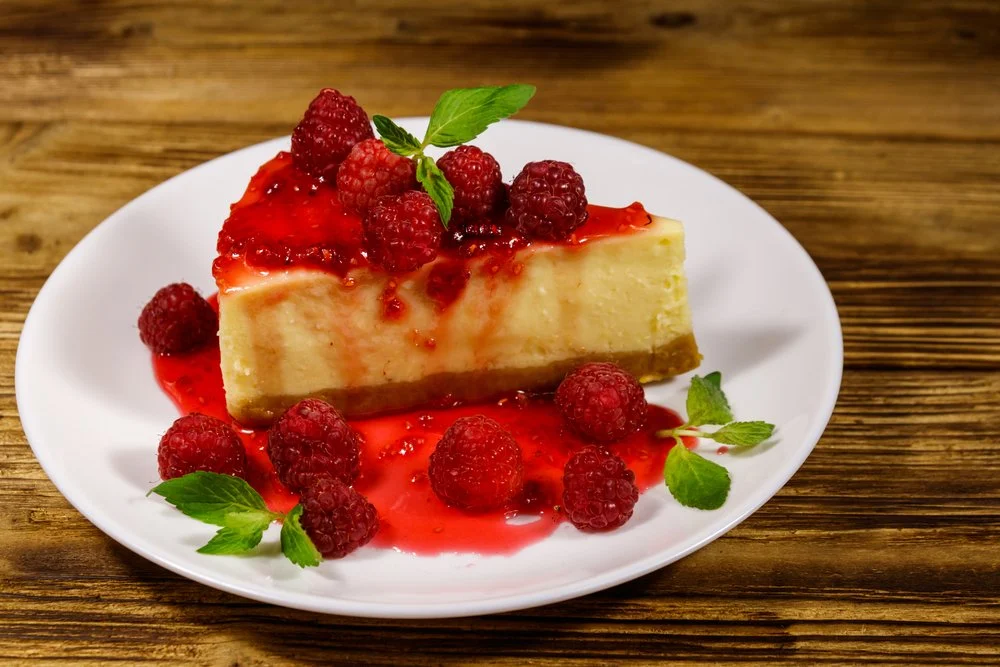 You'll be very happy to know they also offer a kids' menu. For only $12, your children can receive chicken tenders, hamburger or cheeseburger sliders, or a grilled cheese sandwich served with French fries, ice cream, and a drink. I saw little baby duckies going out with these kids' meals, available for children 12 and under, but I don't know how you get away from the kids seeing the menu and the other ice cream available unless you know what you're having in advance.
Maybe you could get away with them having a hot chocolate, offered as s'more hot chocolate, pink, Unicorn hot chocolate, or a classic hot chocolate. If you don't have 12 to 15 people ready to eat that World Famous King Kong Sundae, it's just something I've never seen before, It's utterly amazing.
379 South Avenue // +19528545309
If you have a taste for Asian cooking amongst the Mall of America restaurants, look no further than Ruby Thai. The aroma wafts through the air and makes you hungry all over again.
Three combos are offered for the variety of prices you would expect. They offer freshly cooked pad Thai with chicken, shrimp, beef, or veggie tofu. A Thai basil fried rice with the same proteins offered, the chef special with mango chicken, Atlantic salmon, and side dishes or a noodle bar, which includes won ton, chicken, spicy beef, seafood, and veggie tofu.
The offerings today included Spring rolls, Chinese wontons, Thai egg roll, Panang chicken, yellow Curry chicken, black pepper chicken, spicy grilled chicken, salt and pepper fish, mango chicken, lemon pepper chicken, grilled chicken, black pepper, and basil beef.
So, sticking with the gluten-free mandate, I was very happy with the grilled chicken. And fortunately, they had white rice for me today, 'cause they don't always. It was yummy and servings quite enough to take some back to the hotel for the next meal.
2141 Lindau Ln // +16126150124
If you drive in directly from the airport and park in the lot between MOA and IKEA, this will be the first restaurant available to you just past the welcome desk on the left. If you're ready to have a luscious sit-down meal, this is one of the best Mall of America restaurants for you, led by Executive Chef Frank Gort and Executive Sous Chef Jason Weiser. Their menu is inspired by Minnesota's roots and local culture in the items they offer and the choice of names.
Right on their menu, they speak to being chef-crafted, locally inspired, and modern American food.
They offer breakfast from 6:30 in the morning til 11:00 AM for those early walkers and include classics like Greek yogurt and granola parfait, fried egg sandwich, the Cedar and Stone breakfast—which includes eggs, choice of local chicken apple or local pork sausage or noble star bacon, heirloom potatoes, and the choice of toast, or a JW Eggs Benedict, because it is part of the Marriott Hotel.
Their specialties are the Croque Madame pizza, green energy smoothies, red quinoa egg white omelet, and braised short rib hash. Sweet treats include a cinnamon swirl, French toast, buttermilk pancakes, the C+S malted waffle, or crispy Amish chicken and waffle.
Lunch is served from 11:00 AM to 4:00 PM on weekdays and includes a roasted garlic ricotta pizza, Margherita pizza, spicy Ellsworth Creamery cheese curds, or crispy Brussels sprouts. For soup and salad, they offer a grilled steak, kale Caesar, torn kale salad, or Minnesota Wild rice soup. to which you can add a protein like Amish chicken breast, a grilled New York State, garlic butter shrimp, or wild salmon.
If interested in a large plate, they offer a New York steak sandwich, organic quinoa with a wild rice bowl, cedar + stone burger, or smoked Turkey sandwich. Definitely one of the best Mall of America restaurants.
Dinner is offered from 4:00 to 10:00 PM on weekdays. Appetizers include toasted cauliflower, macaroni and cheese, Cheese and charcuterie, seared scallops, and pork belly.
Large plates include a grilled filet, braised Angus short ribs, pan-roasted walleye, Skuna Bay salmon, Rosemary Brined Amish chicken, lobster risotto, comfrey farms, and pork chop or shrimp and grits.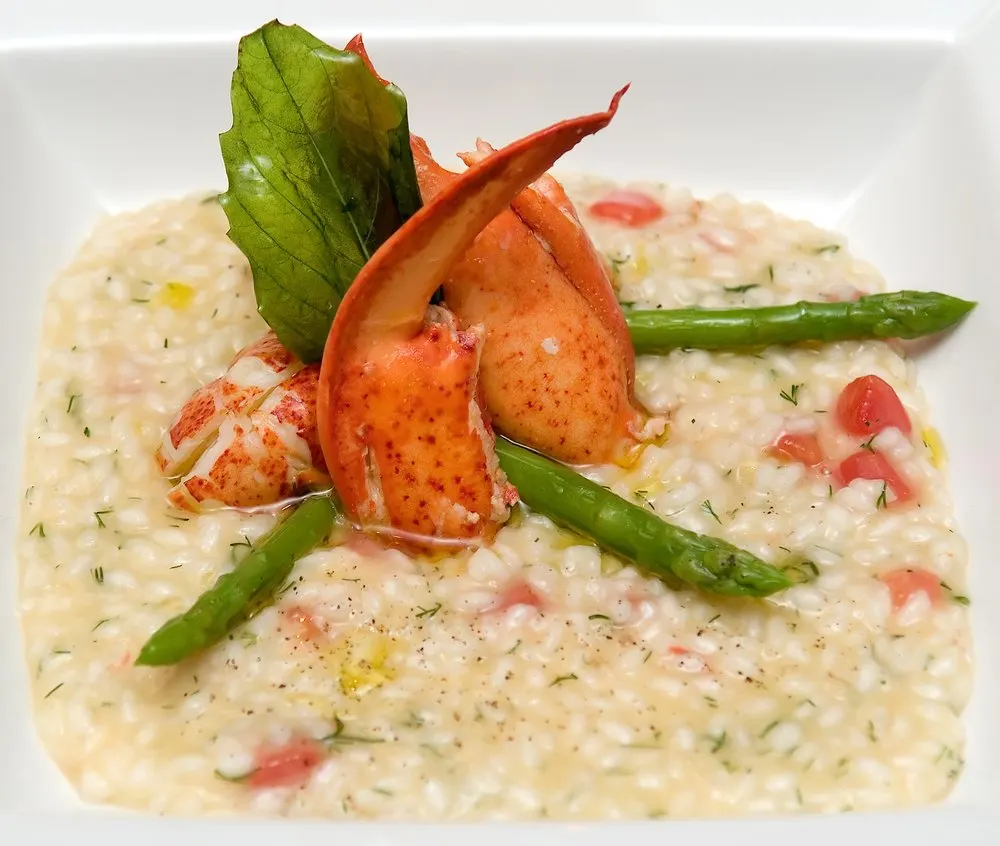 For dessert, they offer cedar + stone donuts, butterscotch bread pudding, strawberry yuzu cheesecake, or dark chocolate creme brulee.
They received the Wine Spectators Award of Excellence in 2022 for their beverages, which include wines by the glass. I counted 10 wines from around the world, from Oregon and California, Austria, France, and New Zealand, so no wonder this place is one of the best Mall of America restaurants. They offer two draft beers and four craft cocktails.
Mall of America Restaurants Wrap Up
Between the national and regional choices, you could choose a different place at the Mall of America every day for a month and enjoy every meal. Bon appetit!
Traveling through the region? Check these guides here:
Gail Clifford, MD, a physician for more than 25 years, has traveled to five continents and all 50 United States. An avid traveler, she happily goes on new adventures, especially on birthdays. Multi-generational travel remains a treasured pastime. She divides her time between Ireland and the U.S. You can find her on Instagram, LinkedIn and Facebook.