Historic Lewisburg is a small artsy town in West Virginia's stunning Greenbrier Valley. The downtown area is a goldmine of one-of-a-kind shops, eateries, and entertainment options.
My husband and I thoroughly enjoyed browsing unique stores, visiting the fascinating North House Museum, and learning about the town's historic buildings.
All this intriguing exploration made us hungry, so we were more than happy to acquaint ourselves with Lewisburg's culinary delights.
By the time we left this charming town, we understood why WV Living's "Best of" 2022 declared Lewisburg Best Downtown and Best Town for Foodies. Below are five of the many dining options Lewisburg has to offer visitors.
The 5 Best Lewisburg WV Restaurants
1056 E Washington St, Lewisburg, WV 24901 // +1 (304) 645-3738
The Wild Bean is a cross between a local diner and a trendy coffee shop and deservedly so one of the coziest Lewisburg WV restaurants. The atmosphere is warm, welcoming, and laid back, while the menu offers a combination of comfy favorites and modern interpretations of today's popular foods. Carnivores, vegetarians, and vegans all have plenty of options from which to choose. And the assortment of hot and cold freshly brewed organic coffees, including espresso, ice tea, hot chocolate, milkshakes, and smoothies, is astounding.
If you take a peek through the front windows you'll notice folks chatting, playing chess, reading, pounding away on laptops while taking advantage of the free wireless internet and computer terminals, and of course, enjoying their food and beverages.
Now that you've been drawn inside, the aroma of freshly brewed coffee and baked goods enfolds you in an olfactory hug. Be sure to peruse the collection of old coffee pots and kettles, as well as bags of coffee and T-shirts for purchase.
The Wild Bean serves breakfast and lunch. It's an ideal spot for a quick bite, a gathering with friends, or an informal business meeting. You place your order at the counter, and an employee brings the food to your table.
Breakfast options include regular and vegan breakfast burritos, biscuits and gravy, huevos rancheros, pancakes, and granola. For lunch, choose from a selection of sandwiches, soup, burgers, avocado melt, large and small house chopped salad, and more.
My husband and I started our day with a tasty bagel sandwich – bacon, egg, and cheese for him and sausage, egg, and cheese for me – washed down with some excellent espresso.
The Wild Bean is open Monday – Thursday, 7:00 am – 5:00 pm, Friday and Saturday, 7:00 am – 6:00 pm., and Sunday, 8:00 am – 3:00 pm.
970 N Jefferson St, Lewisburg, WV 24901 // +1 (304) 647-4429
Hill and Holler Pizza specializes in outstanding wood-fired Neapolitan pizzas, sandwiches, and fresh locally sourced salads. The restaurant may look country with its log cabin and barn wall exterior, but inside? Well, that's Italian! And it's one of the best Lewisburg WV restaurants.
A long bar runs down one side with generously spaced tables on the other. A fireplace and the heavenly aroma of home cooking give the room a cozy, welcoming feel.
Open for lunch and dinner, Hill and Holler bakes its pizzas in a wood-fired oven at approximately 700 degrees and serves them immediately. Sixteen taps featuring local craft beer and wine, along with live music, help the scrumptious food go down, whether you're dining inside or outdoors.
When it comes to the pizzas, Hill and Holler has some unusual options. Along with traditional styles such as Margarita, you'll find some interesting and creative choices. Try the Prosciutto & Pesto: basil pesto, prosciutto, fresh mozzarella, microgreens mix, and Pecorino-Romano.
Or have a go at the Nashville Hot Chicken: Nashville hot sauce, pulled chicken, smoked mozzarella, dill pickles, and coleslaw. If nothing on the menu suits your pizza palate, you can build your own pizza or calzone.
Since we weren't in the mood for pizza, we opted to share two wood-fired sandwiches. The Italian was generously packed with pepperoni, soppressata, capicola, mozzarella, roasted red peppers, banana peppers, and red onion.
The Meatball Parmesan was hot and full of house-made meatballs, tomato sauce, and gooey mozzarella. The sandwich was excellent with a pleasant kick. Both were served on crusty ciabatta rolls.
The sandwiches came with a pickle and a choice of sides. We opted for small Garden Salads with organic baby greens, tomatoes, carrots, cucumbers, red onion, and red and green bell peppers, dressed with a delectable house-made gorgonzola dressing.
Had we not been satisfyingly full, we might have treated ourselves to a Gingersnap Pumpkin Ice Cream Sandwich.
Hill and Holler is open Tuesday – Sunday, 11:00 am – 9:00 pm.
1023 Washington St East, Lewisburg, WV 24901 // +1 (304) 647-3663
Stardust Cafe opened on Valentine's Day, 2005 as a small café serving high-quality coffee and baked goods. Fast forward to the present, and you can still enjoy the coffee and baked goods, plus a whole lot more in a relaxed atmosphere where you can see the magic happening in the kitchen.
Stardust prides itself on its commitment to using quality ingredients – locally sourced when possible – and sustainability. The kitchen staff uses European butter, extra virgin olive oil, fresh local vegetables, local artisan bread, decadent pastries, organic local beef, fair-trade coffees, carefully selected international wines, and micro-brewed beer. The cafe incorporates conserving, reusing, and recycling into its everyday operations, and they definitely walk the talk.
For lunch, try Avocado Toast on local wheat bread, topped with smashed avocado, arugula, pickled red onion, green goddess sauce, dill, and smoked paprika, with the option of adding a local egg, fried.
Or you might be tempted by the fresh Trust Me Salad with organic greens topped with chèvre, tomato, red onion, sliced avocado, and granola, with the option of adding organic chicken or grilled shrimp.
Start your dinner with a creamy Lobster and Artichoke Dip that serves two, followed by Pistachio Salmon with marinated tomatoes, avocado, basmati rice, smoked lemon vinaigrette, and grilled asparagus. Or you might prefer the 12 oz Swift Level Ribeye, served with creamy mushrooms, grilled asparagus, truffle smashed potato, and horseradish sauce.
When my husband and I had dinner at Stardust Cafe, we couldn't resist one of the weekly specials. It was a beautifully presented dish of creamy local Lion's Mane Mushroom Pasta.
The al dente linguini was dressed with a satiny white wine sauce and topped with the mushrooms, grilled crispy soppressata, optional grilled shrimp, and shaved parmesan. Crusty grilled house-made bread completed the meal.
The rich flavors and combination of textures offered up a delicious little surprise with every bite. The mushrooms were covered with tiny fronds, which explained the Lion's Main name. The taste and texture were somewhat similar to most mushrooms, but the sensation was delightfully different. Definitely one of the best Lewisburg WV restaurants.
Stardust Cafe is open for lunch Monday – Saturday, 11:00 am – 3:00 pm, and for dinner Monday – Thursday, 5:00 pm – 8:30 pm, and Friday and Saturday, 5:30 pm – 9:30 pm. Closed on Sundays.
1236 Washington St E, Lewisburg, WV 24901 // +1 (304) 645-2600
Named after a prominent general in the French and Indian War, the historic and thoughtfully restored The General Lewis Inn is located in downtown Lewisburg. The building began as an 1835 house, which was later converted into a hotel. Here's why it houses one of the best Lewisburg WV restaurants.
The current owners have added modern touches and conveniences while maintaining its original charm with an eclectic mix of period treasures, family heirlooms, and new pieces.
The elegant Jefferson Dining Room is tucked in the Eastern corner of the Inn, next to the Thistle Lounge. Outdoor seating is also available on the front veranda and the patio. The restaurant serves Southern-style dishes made from scratch, and sources as many ingredients locally and in accordance with Fair Trade practices.
The Dining Room is famous among locals for its sumptuous weekend brunch. Imagine sleeping in, then diving into a hot bowl of Shrimp & Grits, topped with an egg, roasted red pepper coulis, green onions, and a drizzle of fresh and tangy parsley pesto.
Or you might prefer Eggs Norwegian: Two poached local eggs with delicate layers of smoked salmon on an English muffin with homemade zippy and lemony hollandaise and fresh dill. Served with home-fried potatoes and fresh fruit.
The dinner menu offers a variety of tapas, dinner salads, steaks, pork, fried chicken, pastas, and seafood, including fresh mountain trout. And of course, you don't want to miss the pecan pie. Seating is limited, and reservations are recommended.
The General Lewis Inn Jefferson Dining Room is open for dinner Friday – Monday, 5:30 pm – 9:30 pm, and for brunch Saturday and Sunday, 9:00 am – 2:00 pm.
206 Washington Street, Lewisburg, WV 24901 // +1 (304) 645-1717
If you want to fill your belly with some excellent Latin-inspired food, head for Del Sol Cafe. Don't let the mundane atmosphere fool you. The food and margaritas will capture and keep your attention, and these are few of the reasons why it's one of the best Lewisburg WV restaurants.
An excellent cure for a hot day is a refreshing dish of Ceviche: Ahi tuna mixed with tomato, cilantro, onion and marinated in lime juice. Served with sliced avocado and corn tortilla chips.
Or perhaps you could cool down with a Spicy Carne Asada Bowl: Seared seasoned beef on a bed of chopped romaine lettuce with tomatoes, scallions, radishes, red pepper, queso fresco, and avocado. Served with a cilantro dressing.
Del Sol serves a variety of sandwiches, salads, soups, burgers, and Southwestern specialties. Try the chicken, beef, shrimp, or vegetarian fajitas.
Find your favorite tacos, burritos, and quesadillas, or indulge yourself in the Carne Asada: Slow-roasted seasoned beef sliced and seared crispy with scallions and jalapeño peppers, topped with guacamole and pico de gallo.
Del Sol Cafe is open Tuesday – Saturday, 11:00 am – 9:00 pm. Closed Sunday and Monday.
Lewisburg WV Restaurants: Wrap-Up
When planning your Greenbrier Valley vacation, Lewisburg is a vibrant, friendly town you should definitely put on your list of places to visit.
There is much to see and do both in the town and the scenic areas surrounding it. And of course, you can also look forward to experiencing some big flavors in this fascinating small town.
We are truly grateful to West Virginia Department of Tourism for generously hosting us during our incredible White Sulphur Springs stay. However, all opinions are entirely my own.
And if you liked this article about the best Lewisburg WV restaurants, and found it helpful or interesting, and you are looking for some more recommendations in regards to restaurants where you can get some delicious food and good vibes, make sure to check out our WV articles: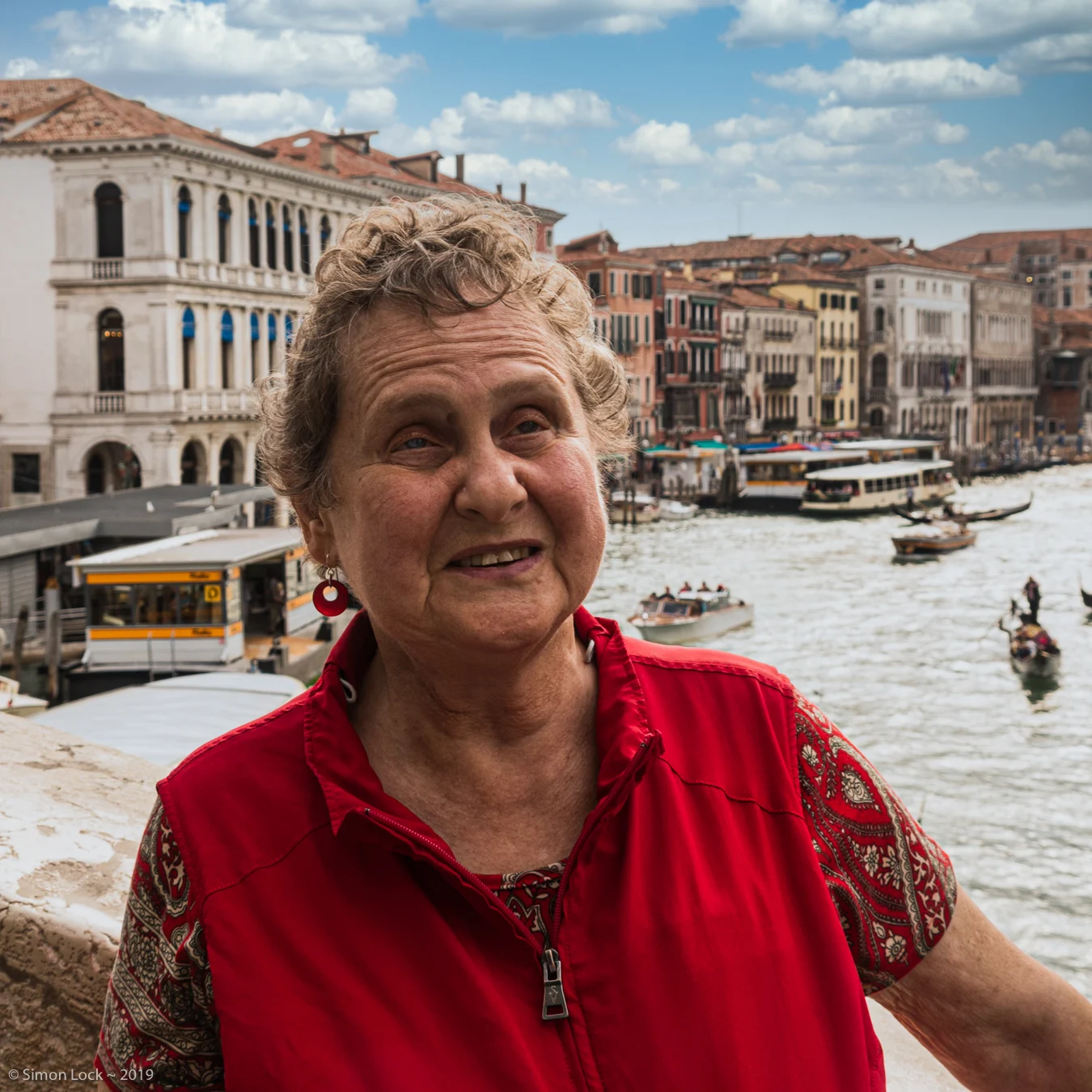 Penny Zibula is a freelance travel writer based in Greenville, South Carolina. She has always had a passion for travel, writing, and learning. With her husband/photographer, Simon Lock, and her guide dog, she travels the world focused on creating content of interest to serious travelers, armchair travelers, boomer travelers, and travelers with disabilities. She shares her experiences through her blog http://www.sixlegswilltravel.com