The town of White Sulphur Springs – population 2,200 – lies in the picturesque Greenbrier Valley in southeastern West Virginia. Dwarfed by the Allegheny Mountains, and surrounded by spectacular scenery that lends itself to a variety of outdoor adventures, one might wonder what this small corner of West Virginia's "Almost Heaven" might have to offer. Well, wonder no more.
White Sulphur Springs is home to the famous Greenbrier Resort with its world-class golf, spa, and other luxury amenities.
But the town holds its own when it comes to its charming Main Street and a blossoming food and beverage scene. Add a generous helping of Southern hospitality, and you have an ideal vacation spot that offers something for every age, interest, and budget. This is why we decided on doing the White Sulphur Springs WV restaurants guide for you.
The area has been beckoning visitors since pre-colonial times to partake of the sulfurous waters, which were reputed to have healing properties to cure rheumatism, arthritis, and other afflictions.
White Sulphur Springs was established in the 1700s and has been welcoming seekers of outdoor adventure, relief from pain, and quiet getaways ever since.
In 2016, a 1,000-year flood devastated the town and destroyed Main Street, But thanks to the strong community spirit and determination of its residents, White Sulphur Springs is a phoenix rising proudly from its sodden ashes.
Poised to surpass its previous achievements, White Sulphur Springs offers everything from down-home Southern cooking to upscale dining.
My husband and I enjoyed a delightful visit to the town, and I can assure you, we didn't go hungry.
The 5 Best White Sulphur Springs WV Restaurants
300 W Main St, White Sulphur Springs, WV 24986 // +1 (304) 536-1110
The Greenbrier Resort offers 20 restaurants, lounges, and bars to satisfy even the pickiest palate. But perhaps the jewel in its culinary crown is Prime 44 West, a classic steakhouse created for those special occasions and well-deserved splurges.
Honoring NBA legend and West Virginia native Jerry West, this fine dining restaurant presents exquisitely prepared dishes in an upscale yet inviting atmosphere, accented with dark and natural woods. Aged beef, fresh seafood, house specialties such as the Jerry West 44 Ounce Porterhouse, and an impressive wine list are a few of the reasons to dine at Prime 44 West.
Everything is served a la carte, and side dishes are for sharing. This presented somewhat of a dilemma for my husband and me. We each selected an entree, but when we saw enormous bowls of vegetables and potatoes go by we knew we were in trouble.
The lobster mashed potatoes were calling our names, but we realized we couldn't manage a vegetable as well. In the end, we told our good angels to take a hike and pounced on the potatoes.
Our entrees were perfection, and the sinful side was heavenly. Creamy smooth, with generous chunks of lobster, this was one of those once-in-a-lifetime treats. We did our best but ended up trolling for those lobster chunks and abandoning half the potatoes.
For my entrée, I selected a trio of two-ounce fillets: Oscar style with a generous topping of crab meat, blue cheese crusted, and au poivre. The colorful asparagus and cherry tomatoes on my plate assuaged my guilt somewhat.
My husband's ginger soy glazed ahi tuna with black rice and julienne vegetables had the same effect on him.
Both the beef and tuna were tender and full of flavor. We washed down our food with a crisp Pinot Grigio for my husband, and a mellow blended Australian red for me. If the sticky toffee pudding was calling our names, we were too full to hear.
If you're not staying in one of The Greenbrier's 710 rooms, Arrive early and explore the stunning 11,000-acre property, featuring, the famous golf course, a tennis stadium, and shops. The hotel itself is a gem, showcasing its elegance and rich history everywhere you look. If the chandelier in the bar area seems familiar, it should. The crystal colossus made its film debut in "Gone with the Wind". No wonder it's one of the best White Sulphur Springs WV restaurants.
Prime 44 West is open for dinner Sunday – Thursday, 6:00 pm – 9:00 pm and Friday and Saturday, 6:00 pm – 10:00 pm.
The 5 Best White Sulphur Springs WV restaurants
697 Main Street E, White Sulphur Springs, WV 24986 // +1 (304) 915-2442
In 2021, in the middle of a pandemic, and in a town still recovering from a 1,000-year flood, Dave Bostic, Clay Elkins, and J.W. Groseclose, three talented and optimistic White Sulphur Springs residents, opened Big Draft Brewing.
All had years of experience in the food and hospitality industry and a vision. Since then, they has turned a building that had been a hardware store into a popular gathering place for those who like to drink good beer, eat good food, and mingle.
In spite of its obvious success with locals and visitors alike, Big Draft is still a work in progress. On the night we dropped in, Bridget Robinson, Director of Operations showed us an area that used to sell ice cream that was being transformed into a bar.
In addition to the main brewery, Big Draft currently offers outdoor seating with a stage for live music, a tempting menu, and a friendly atmosphere that lends itself well to the mix of regulars, occasional patrons, and folks just passing through.
The taproom was welcoming and cheerful. We shared a plate of barbecue nachos, which were outstanding. We later learned that the meat came from Road Hog's BBQ next door, also owned by the trio.
For dessert, we shared a slice of triple chocolate cake and a kind of hot peach cobbler involving a peach half topped with a biscuit. Both were excellent.
Big Draft offers a menu of tasty house-made options. Friend Plates are for sharing and include such favorites as wings, nachos, and big pretzels. You can also get sandwiches, burgers, and other pub favorites.
For Sunday Brunch, if you're super hungry, you might try a Big Draft Big Sandwich, consisting of bacon, sausage, and eggs, served on a cinnamon roll with home fries on the side. Or maybe you'd like the meatloaf.
Of course, we tried the beer skillfully brewed in-house by Founding Partner and Brewmaster, J.W. Groseclose. My husband loved his Banger Double IPA, and I was blown away by the boldly flavored Nocte Sermones Stout.
While exploring Big Draft's website, I came across the partners' vision:
"Big Draft Brewing seeks to restore the bygone tradition of the community pub, to be a place where people gather to hear the news, meet friends, and organize.
We know that with care, a brewery can be synonymous with community. Big Draft Brewery endeavors to be a vital part of the revitalization of White Sulphur Springs."
Having visited the brewery, experienced the atmosphere, and spoken with David Bostic and Bridget Robinson, I found their vision to be well on its way to becoming a reality. It's one of the best White Sulphur Springs WV restaurants.
Big Draft Brewery is open Wednesday – Saturday, 11:00 am – 9:00 pm, Sunday, Brunch, 11:00 am – 6:00 pm.
125 Schoolhouse Way, White Sulphur Springs, WV 24986 // +1 (304) 536-0999
The Varsity Club is the flagship restaurant of the Schoolhouse Hotel, the former White Sulphur Springs high school, built in 1912.
This incredible accommodation has the distinction of being the world's first fully accessible hotel. Each of the 30 guest rooms is fully accessible for wheelchair users and guests with a host of other physical challenges. The Varsity Club, rooftop bar, and ballroom also exceed ADA standards.
At the Varsity Club, you can enjoy southern classics such as shrimp and grits, she-crab soup, and biscuits and gravy.
A variety of lunch, dinner, and weekend brunch options, along with a selection of bar food will keep the hunger pangs away no matter what time of day.
With a capacity of over 80, The Varsity Club features a full bar with a wide selection of craft cocktails, wines, and beers, including local brews. The cheerful décor includes comfortable tufted leather banquettes and lively plaid fabrics.
My husband and I enjoyed brunch at the Varsity Club. We both opted for avocado toast on a biscuit with a fried egg on top. Like a scene from "When Harry Met Sally" – no, not that scene – we wanted to change things up.
We both asked for eggs to be scrambled: mine on top and his on the side. Then he decided to have toast instead of the biscuit. Our friendly server didn't seem to be the least bit flustered and our food came out tasty and served our way.
I'd never had avocado on a biscuit before, but would definitely do it again. My only tiny disappointment was the avocado was smooth, and I like mine chunky.
The Varsity is open for brunch Saturday and Sunday, 9:00 am – 2:00 pm, lunch Monday – Friday, 11:30 am – 3:00 pm, and dinner daily, 5:00 pm – 9:00 pm. Bar Service is available Sunday – Thursday, 11:30 am – 10:00 pm, and Friday and Saturday, 11:30 am – 11:00 pm.
50 East Main Street. White Sulphur Springs, WV 24986 // +1 (304) 536-2274
A full-service restaurant and bar, 50 East is located a few minutes from The Greenbrier Resort. There you'll find juicy burgers, an assortment of pizzas, cooked-to-order steaks, sumptuous seafood, and some creative Southern twists on classic dishes. The bar offers an impressive selection of wines, spirits, and draft beers, including local craft brews.
Since 2012, 50 East has been a steady and reliable White Sulphur Springs casual dining and drinking spot, with a touch of class and a lot of golf memorabilia. But you don't have to be a golf enthusiast to enjoy some good food here.
Start out by trying some lightly battered calamari, Irish Nachos (with potato coins instead of chips), WV Eggrolls (fried wantons stuffed with pulled pork and cheese), or a Jerk Chicken Quesadilla.
Sandwiches include the Avocado Chicken Wrap, Beef or Chicken Philly Steak, and 50's Crispy Chicken. Soup and an assortment of salads are also available.
Lunch and dinner entrees are generous and come with sides. Choose from an assortment of pasta and steaks, or try the Smokehouse Chicken, Pan Seared Salmon, and Seafood Alfredo.
50 East offers several seating choices. You can dine indoors at the bar or in the dining room. Or you can enjoy your meal in the fresh valley air on the spacious front patio or on the back deck. Add some live music, and you're in for a fantastic experience.
50 East Restaurant and Tavern is open daily, 11:00 am – 9:00 pm.
705 East Main Street, White Sulphur Springs, WV 24986 // +1 (304) 536-1011
If you're craving Italian, but you're on a budget, family-owned April's Pizzeria has you covered on both counts. Pizzas, pasta, and a lunchtime buffet will have your belly full without emptying your pocket. Cozy and casual, the aroma of April's food will draw you in and make you feel right at home. It's one of the best White Sulphur Springs WV restaurants.
You can build your own pizza with your favorite toppings, or choose from the available choices. April's also has calzones, which they call turnovers. You can have yours stuffed with cheese, Philly steak, or other fillings.
Want to snack on something other than pizza? Try the Jalapeno Poppers, Boneless Wings, Beer Battered Mushrooms, Fried Green Tomatoes (you are in the South, after all), or Mac & Cheese Wedges. And these are only a few of your possibilities.
April's Pizzeria is open Monday – Saturday, 11:00 am – 9:00 pm and Sunday, 11:00 am – 8:00 pm.
The White Sulphur Springs WV Restaurants: Wrap-Up
White Sulphur Springs is a delightful small town with an enormous high-end resort in its backyard. But the town's laid-back vibe combines with the glamor to create an experience full of excellent possibilities.
Whether you're in the mood for filet mignon, shrimp and grits, or nachos and beer, you're bound to find the perfect meal to assuage your hunger pangs and put a smile on your face. Don't miss out on any one of these White Sulphur Springs WV restaurants.
We are truly grateful to West Virginia Department of Tourism, Prime 44 West, and Big Draft Brewing for generously hosting us during our incredible White Sulphur Springs stay. However, all opinions are entirely my own.
Check out some of the other guides: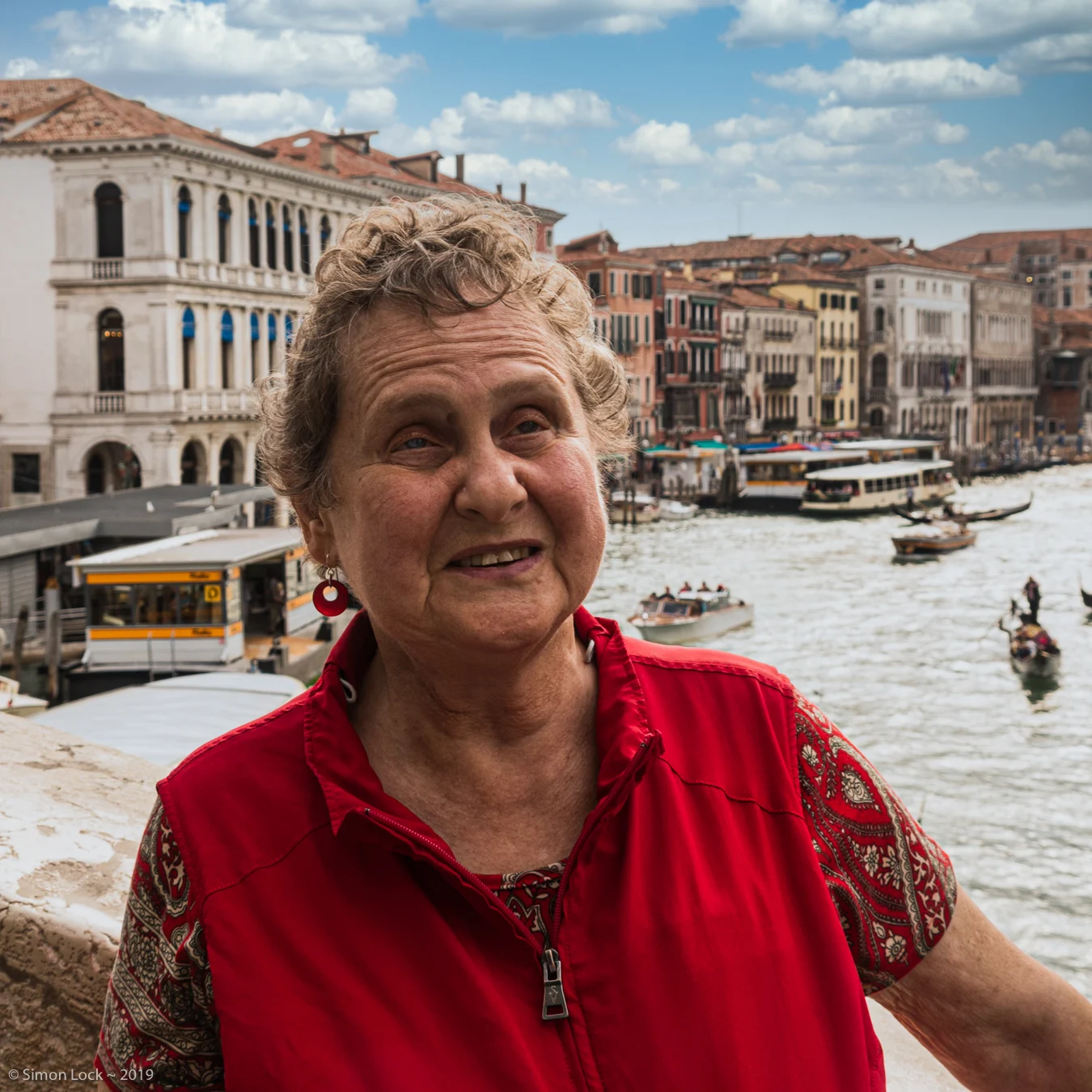 Penny Zibula is a freelance travel writer based in Greenville, South Carolina. She has always had a passion for travel, writing, and learning. With her husband/photographer, Simon Lock, and her guide dog, she travels the world focused on creating content of interest to serious travelers, armchair travelers, boomer travelers, and travelers with disabilities. She shares her experiences through her blog http://www.sixlegswilltravel.com