Approximately 70 miles south of Memphis you'll find Clarksdale, population 15,000. This town may be small, but it needs some big flavors to accompany its internationally-famous blues scene. In this town, food and music naturally go together. Add a town full of friendly, welcoming folks, and you have the ultimate recipe for a good time.
At first glance, the town may look somewhat tired, but don't let first impressions lead you astray. In many of those old repurposed buildings, you'll find fabulous food, outstanding live blues performances, some of the best Clarksdale MS restaurants, and plenty of reasons to return.
Clarksdale claims to be the birthplace of the blues. According to legend, Robert Johnson, regarded as one of the most influential bluesmen of all time, made a deal with the devil at the intersection of Old Hwy. 61 and Old Hwy. 49 in Clarksdale. Allegedly, he sold his soul so he could master the guitar. Sadly, the devil cashed in early, as Johnson died at 27.
In Clarksdale, you can listen to live blues played every night of the week. Of course, all that musical energy generates an appetite. Here are five dining options my husband and I thoroughly enjoyed, and some even include live music.
Table of Contents
The 5 Best Clarksdale MS Restaurants
235 Yazoo Ave, Clarksdale, MS 38614 // +1 (662) 627-7008
My husband and I received our first lesson in how well music and food go together soon after our arrival in Clarksdale. Bluesberry Cafe was a short walk from our hotel, and we decided to have dinner while waiting for the music to start.
We were told the Eggplant Parmesan was outstanding, and my husband thought it was one of the best he'd ever eaten.
My spaghetti and meatballs definitely hit the spot, with plump juicy meatballs in a tasty tomato sauce. Since Bluesberry is open for live Blues Brunch Saturday and Sunday, and Monday for dinner and live music, the menu is limited and you'll find it written on the blackboard.
Not only did we enjoy the food and music, but we also had the opportunity to get to know Bluesberry owners Art and Carol. Art was a baker in Miami who wanted to live life at a slower pace. So he and Carol picked up, moved to Clarksdale, and opened up shop in what had once been a shoe store, which they renovated
The venue started out as a bakery, which turned out to be a bad idea. So the coupled pivoted. Fast forward, and the old shoe store is one of the hottest blues clubs around. In 2015, Bluesberry Cafe was inducted into the National Blues Hall of Fame for venue.
If you can't get enough blues in the evening, treat yourself to the Blues Brunch on Saturday and Sunday. Enjoy a variety of omelets, eggs done your way, biscuits, waffles, pancakes, French toast, and muffins, as you tap your toes to the music.
The cozy club is decorated with state and national flags hanging from the ceiling, brought as gifts by happy patrons from all over the world. The classy combination of high-quality and well-prepared food at reasonable prices, friendly service, and superb entertainment keeps locals and visitors coming back for more.
Bluesberry Cafe is open Monday 6:00 pm – 11:30 pm, and Saturday and Sunday 8:00 am – 1:30 pm
387 Delta Avenue, Clarksdale, MS, 38614 // +1 (662) 621-9009
Located in the historic Arts & Culture District of Clarksdale, Ground Zero Blues Club is considered one of the top blues clubs in the country. Since Clarksdale is often described as "Ground Zero" according to an international chorus of blues buffs, naming this venue Ground Zero only seems natural.
In May 2001, the building that had once been a wholesale grocery was transformed into a spacious blues venue and opened by Academy Award-winning actor, Morgan Freeman, and his two partners.
Assorted memorabilia adorns the club, adding extra interest for patrons enjoying the food and music. Long tables with colored vinyl cloths run down one side of the club, and diners and drinkers share them. This makes it easy for groups of friends to share a table, or for strangers to become friends.
This is one of my favorite Clarksdale MS restaurants for tamales. My husband and I ordered tamales and coleslaw to keep hunger at bay as we spent another evening listening to delta blues. It seemed like an odd combination at the time, but the soft savory beef-filled tamales paired well with the cool crunch of the slaw.
Ground Zero serves Southern and Tex-Mex-style food, and prices are reasonable. The pulled pork, Jukin Blues Burger, and catfish are all highly recommended. Fried pickles and green tomatoes and nachos are among the appetizers. And Ground Zero has an assortment of salads, sandwiches, and mains from which to choose.
Ground Zero Blues Club is open Wednesday and Thursday 5:00 pm – 11:00 pm, and Friday and Saturday 11:00 am – 12:00 am.
226 Delta Ave, Clarksdale, MS 38614 // +1 (662) 624-7669
Listening to Delta Blues has no definitive rules when it comes to what you should be eating, but gourmet pizza seems like a natural, considering the high quality of the music. Perhaps the two fourth-generation Clarksdaleian cousins were thinking the same thing when they opened Stone Pony Pizza in 2009 around the corner from Hambone Art & Music in the heart of downtown.
The atmosphere is casual and friendly, with TV screens for watching your favorite games. You can drop in for trivia on Wednesday nights and live music on weekends. You can also order a pie and take it over to Hambone for the music. They don't serve food and don't mind.
My husband and I shared a pizza topped with cheese, olives, mushrooms, and tomatoes. The combination of all these toppings created a delicious blend of flavors and textures, with the cheese providing a gooey and creamy texture that complemented the chewy crust. We found it the perfect accompaniment to the music at Hambone.
Another tempting pizza concoction was The Buck Wild, topped with cheese, Canadian bacon, pepperoni, Italian sausage, olives, red onion, bell pepper, and mushrooms. Amongst all Clarksdale MS restaurants, here I found the best pizza in town. Had we been hungrier than we were, this would have been the pie for us.
Other possibilities included The Stone Pony with cheese, spinach, mushrooms, and garlic, and the Mediterranean, cheese, artichoke hearts, capers, Feta, green olives, and tomatoes.
Stone Pony also serves sandwiches, salads, and plate lunches. Sharable appetizers include a sausage and cheese tray, boneless wings, Southern fried pickles, and fried ravioli filled with ground beef, vegetables, and cheese, served with marinara sauce.
Stone Pony Pizza is open Monday – Thursday 11:00 am – 10:00 pm and Friday and Saturday 11:00 am – 11:00 pm
616 North State Street, Clarksdale, MS 38614 // +1 (662) 624-9947
For traditional BBQ in Clarksdale, head on over to Abe's Bar-B-Q, the oldest continuously operating BBQ restaurant in Mississippi. Abe's is located in a stand-alone building down the street from the Crossroads, where Robert Johnson and the devil did their deal.
In 1924, Abraham Davis, a Lebanese immigrant opened the restaurant, and it remains in the family to this day. The restaurant has maintained its reputation for quality as well as its welcoming attitude toward people of all races and ethnicities, even during the dark days of segregation.
Between the late 19th century and the 1920s, the Mississippi Delta saw an influx of Lebanese immigrants fleeing their war-torn country for a better life. Many took whatever jobs they could get to earn a living, but Abraham set up a food stand and then a restaurant.
Perhaps the combination of not having been raised in the South and the hardships he had endured helped him buck the system when it came to his commitment to welcome all customers. This is definitely one of my favorite Clarksdale MS restaurants, and now i will single out my favorite dishes.
My husband and I enjoyed a BBQ beef sandwich and shared an order of Delta Hot Tamales. The beef was juicy and tender, and the tangy sauce complemented the meat without overpowering it. As for the heavenly tamales, the taste and texture were right on, and we wished we could have found room for another order to share. We had them plain, but you can also get them with chili and cheese, or order them by the dozen.
Abe's has an assortment of sandwiches, plates and sides, but the pork BBQ seems to be the most popular menu item. Abe's uses hickory and pecan wood to slow-smoke Boston butt, which is then thinly sliced and grilled. The Big Abe is a colossal sandwich piled high with meat in a secret sauce and topped with a zesty oil and vinegar-based slaw.
Several of Abe's sandwiches and burgers are enormous, but you can get them in a smaller version. Try the BBQ ribs, or, if they're on the menu, Lebanese specialties such as stuffed grape leaves. After trying them, this place will become one of your favorite Clarksdale MS restaurants, too!
Abe's Bar-B-Q is open Monday – Saturday 10:00 am – 8:30 pm and Sunday 11:00 am – 1:30 pm
115 /117 3rd Street,Clarksdale, MS 38614 // +1 (662) 592-5290
After a night of listening to first-rate blues musicians doing what they do best, a hardy breakfast or brunch is the ticket to starting another beautiful day in Clarksdale. And Our Grandma's House of pancakes has exactly what you need to rev you up and get you rolling.
The decor is unassuming, but the food is hot and hardy. My husband and I both ordered Breakfast #1, consisting of our preferred style of eggs – fried for him, scrambled light for me – sausage, grits with cheese, and pancakes. The eggs were cooked to perfection, and the pancakes were fluffy. That meal kept us going until dinner.
Grandma's also serves lunch, so if you want breakfast and your companion doesn't, everyone still wins. Try Grandma's house burger, served with cheese fries, and a beverage, or the grilled ham & cheese. Amongst all Clarksdale MS restaurants, here you will definitely taste the best pancakes.
Our Grandma's House of Pancakes is open Monday-Thursday 7 am – 1 pm, Friday and Saturday 7 am – 2 pm and 7 pm – 2 am, and Sunday 7 am – 2 pm.
Clarksdale MS Restaurants: Wrap-up
If you're intent on fancy décor, high-end dishes, and strolling violinists, perhaps Clarksdale isn't for you. On the other hand, you might find that home-style cooking and extraordinary music can be the refreshing change for which you've been searching. So pack your bag, head to Clarksdale, and tell your taste buds that despite the amazing music, they won't be singing the blues.
Disclaimer: Our delightful Clarksdale, Mississippi experience was generously hosted by Visit Clarksdale. However, all opinions are entirely my own.
Visiting other destinations in Mississippi? Check out our other delicious guides: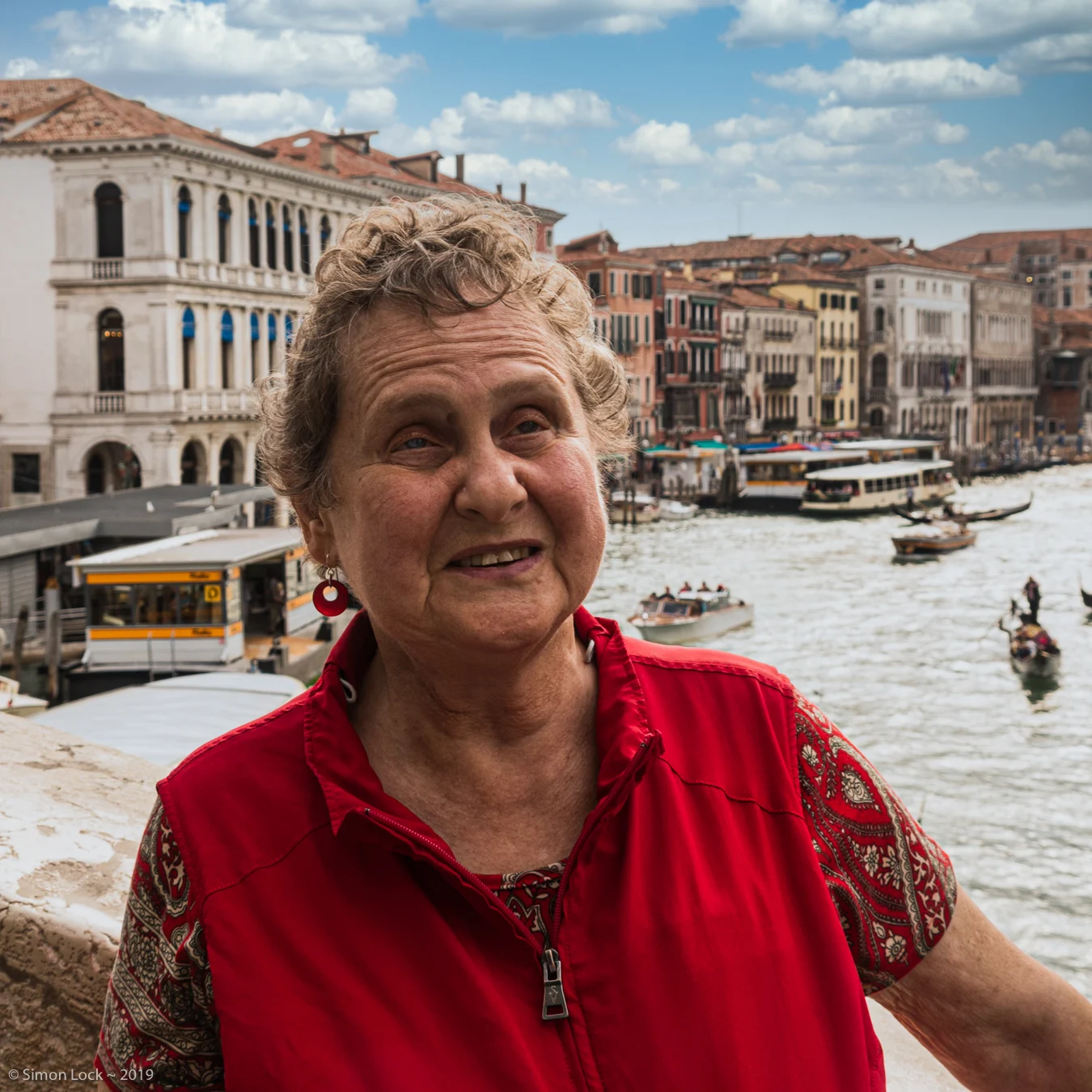 Penny Zibula is a freelance travel writer based in Greenville, South Carolina. She has always had a passion for travel, writing, and learning. With her husband/photographer, Simon Lock, and her guide dog, she travels the world focused on creating content of interest to serious travelers, armchair travelers, boomer travelers, and travelers with disabilities. She shares her experiences through her blog http://www.sixlegswilltravel.com