Looking for the best seafood Baltimore has to offer? Then you've come to the right place!
Baltimore is a seafood-loving town with great local-vore restaurants dedicated to seafood from all over the east coast.
With such an abundance of options, it's hard to choose which great seafood restaurants in Baltimore will stand out from the rest.
Restaurants in Baltimore each create their style of food and dining experience, so there is a wide choice of amazing and exciting food.
There's a lot of debate in Baltimore over which restaurant serves the best seafood. There are also a lot of questions, as many have never tried out the city's seafood and find it a daunting task to decide where to go.
Seafood restaurants don't often come cheap, and so some people are stuck wondering if they should try any at all. If you're one of those people, fear not, for I can provide you with more than enough reason to try the seafood in this city.
I have compiled a list of eleven of the best seafood restaurants in a city that does seafood incredibly well.
Table of Contents
The Best Seafood Baltimore
1728 Thames St., Baltimore // +14434497726
The stylish and cozy Thames Oyster House, located in historic Fells Point, specializes in oysters and has a privileged harborfront location.
Baltimore Magazine has listed them as one of the top 50 best restaurants on multiple occasions.
You can choose from a variety of oyster species and raw shellfish and fish from their raw bar. I recommend ordering the house oyster shooter if you need more oysters.
Oyster lovers aren't the only ones who can enjoy Thames Oyster House. Among the seafood options, they serve are an old bay shrimp salad roll and a cast-iron crab cake.
203 N. Paca St., Baltimore // +14107274898
A crab cake is the definition of Baltimore cuisine, and Faidley's may very well win the title of best crab cake. Their company dates back to 1886, so they have had plenty of time to perfect the recipe that has won them countless awards worldwide.
The casual setting of Faidley's inside Lexington Market makes it all the more alluring. There are three sides to their restaurant. When it comes to fried crab cakes, you'll know where to go – the line is always the longest on that side.
There are plenty of delicious oysters and clams on the raw side, as well. You can even choose to try raccoon or frog legs if you venture into the fresh side!
801 Aliceanna St, Baltimore, MD 21202, the United States // +14438720000
This elite seafood restaurant serves daily flown-in fresh, responsibly sourced fish and shellfish. Great atmosphere, fantastic service, and a delicious meal.
The waitress was fantastic!! And she was insightful enough to walk us through the menu, pointing out that the menus are printed daily so that the Chef may organize the menu based on the fresh cuts of the day! That is incredible!
When we first arrived, we ordered a couple of cocktails. I ordered the Raspberry Sparkling Sangria, which tasted like bubbly raspberry lemonade! It was pretty nice! My friend had the Oceanair 2.0 and liked it.
To begin, I purchased one of each of the half-shell oysters available. They were all tasty and fresh. My favorites were Glacier Point and Oceanair Pearls.
As my entree, I chose the Chef's Special Sea Bass. The dish was served with creamed spinach. I enjoyed it very much. My plate was happily empty when I finished it!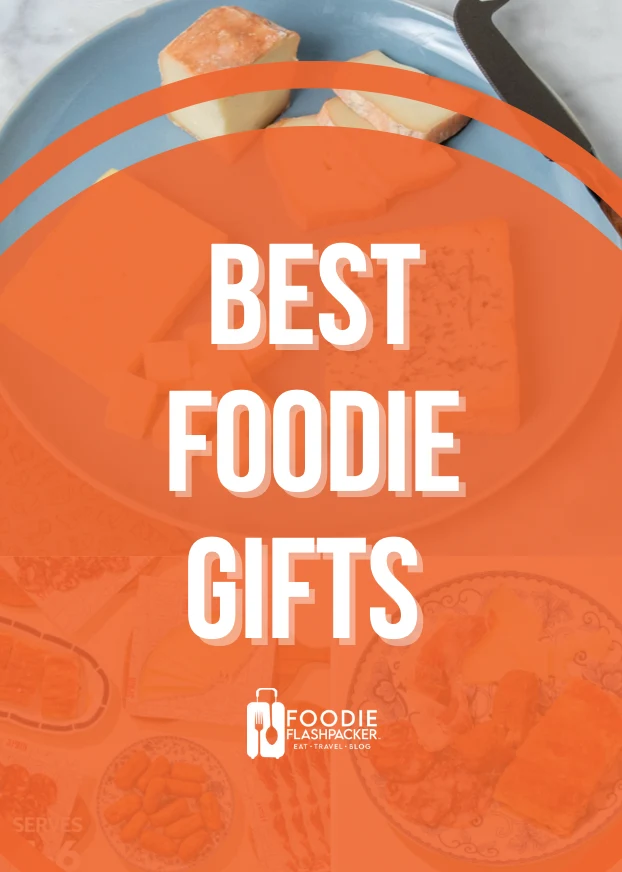 Are you a real foodie? I've compiled a list of the best foodie gifts you can get for yourself and your closest ones. Cheese, meat and sweets subscriptions, and some classic must-have foodie gadgets.
My friend ordered the Buttermilk Battered Calamari. It came with a tasty, zesty sauce.
He also chose the Blackened Rockfish as his entree. Shrimp accompanied it. It left much to be desired for him, but it still tasted good. He just felt something was missing.
We finished with dessert. The Vanilla Bean Creme Brûlée and the Chocolate Torte were our choices. Overall, we had a fantastic time. We would absolutely return! Give it a try!
2723 Lighthouse Point E., Baltimore // +14103874377
Raw and Refined will leave you drooling with its fresh seafood and breathtaking views of yachts coming and going from the dock.
Their restaurant is just a short walk from Canton Park, and their deck bar features the largest in the city.
Baltimore's traditional seafood is hard to resist, but sometimes it's nice to switch things up. So you'll find a wide range of Caribbean and South American-inspired dishes at Raw and Refined.
They offer Lobster Tail Tacos and oven-roasted oysters with chipotle crema, among other mouthwatering dishes.
Also, don't forget to order the truffle Parmesan french fries for your table if it doesn't come with them.
2901 O'Donnell St., Baltimore // +14102763160
Mama's On the Half Shell opened in 2003, but it's located in a quaint building that gives you the feeling of being back in the good old days. My favorite thing about Mama's is the large seafood and side portions.
This restaurant is popular with casual dining fans on Saturdays and Sundays for brunch. They also serve seafood on their brunch menu, just in case there were any doubts.
There's nothing unnecessary about their seafood chowder, which is packed with shrimp, scallops, clams, and potatoes. For a little extra flavor, they throw applewood smoked bacon in there.
2600 Insulator Dr., Baltimore // +14103474123
Nick's Fish House is the place to go for crabs in Baltimore. This hopping restaurant sits in a picturesque spot on the Patapsco River, a favorite of locals and tourists alike.
Enjoying live music while you munch on your seafood is a must if you plan to dine there on a Friday.
I don't intend to contest Nick's claim that they have the best steamed crabs in Baltimore.
It might have something to do with the ambiance of sitting on the waterfront deck and looking out at fresh crabs caught earlier that day.
402 Key Hwy., Baltimore // +14107273678
There's no doubt that Rusty Scupper's seafood is some of the best in Baltimore once you get past the word "rusty." There is a small menu of carefully prepared seafood options to choose from for lunch and dinner.
They are known for their chargrilled fish selection, which can be prepared in three different ways.
I recommend that you try the Maryland-style crab. In addition to its famous brunch, Rusty Scupper also serves great dinners. Raw oysters are on the menu, as well as fresh fish. It makes me hungry!
814 S Bond St., Baltimore // +14102767141
As for Baltimore's seafood, it has plenty of appeals, but so does Greece's. By enjoying Maryland's seafood and Greek preparations at The Black Olive, you can have the best of both worlds.
Its location in the historic center of Fells Point matches perfectly with the elegant but relaxed atmosphere of The Black Olive.
In spite of the beautiful architecture of the former general store, you might have difficulty choosing from the tavern's extensive menu. Choose a whole fish dish, and it will be easy for you. It will even be filleted and grilled at the table.
Make sure you order an olive appetizer since you're at a Greek restaurant. They top it off with their homemade organic sourdough bread.
2121 Aliceanna St., Baltimore // +14106751819
Whether you're seeking the best seafood in Baltimore or a unique dining experience, Captain James Crabhouse meets your needs.
Located on the Baltimore Waterfront Promenade, the restaurant is shaped like a ship.
If you need breakfast, brunch, or dinner, heading to Captain James is a good option, but lunch is not offered. Instead, "Seafood Palace" offers a menu geared toward these three dining options.
There's an option for nearly every seafood lover, from scallops and grits to blue crab frittatas and seafood alfredo. A raw bar is also available.
2324 Boston St., Baltimore // +14106245166
This Baltimore seafood restaurant is located on the Baltimore Waterfront Promenade. There are wooden furniture, dim lighting, and fishing theme décor inside this seemingly hole-in-the-wall-looking restaurant. However, this restaurant is a great diner-style restaurant where you can eat greasy, fresh seafood without breaking the bank.
You can order fried oysters, fish, shrimp, or other seafood baskets on their small and classic menu. They are most famous for their "Big Catch," however.
You can choose from different types of seafood to create a custom basket. Then, prepare to share this three-pound seafood meal, which also includes corn, potatoes, and dessert.
6526 Holabird Ave., Baltimore // +14106334040
Jimmy's is known for its famous food, and you can be sure you'll enjoy it. The casual restaurant is located north of Dundalk's historic district and offers some of the city's best crab cakes.
As a matter of fact, Jimmy's is such a beloved local establishment that it's an official partner of the Baltimore Ravens.
If you look at Jimmy's laid-back décor, you might assume it offers the basics of Baltimore seafood.
The restaurant is constantly experimenting with unique flavors. For example, the restaurant recently released a crab cake roll with spicy mango and cream cheese!
Final Thoughts On The Best Baltimore Seafood Restaurants
Baltimore is well known for its blue crab. Some say it is the best you can find. Lucky for Baltimoreans and visitors, there is a wide variety of seafood restaurants in the city to satisfy your cravings and fit every budget.
So, if you're planning a trip to visit Baltimore, it's worth tasting some of the local cuisines at these amazing restaurants.
A restaurant bill in Baltimore can be quite expensive for seafood. Therefore, I would recommend choosing a restaurant away from the water if you are on a budget.
Do not worry – you can walk off all those calories afterward while exploring the harbor. Enjoy your stay!
Visiting other destinations in Maryland? Check out our other delicious guides:
Like seafood? Check out our other guides on the best seafood in the US:
---
Which of these best seafood restaurants in Baltimore do you want to try first? Let us know in the comments section below!
Igor Jovanovski is an aspiring digital nomad, travel blogger and graphic designer who really loves food. He also has a creative side, and he works as a freelance graphic designer in his spare time. He has traveled across Europe quite a few times since he was young and recently started his mission to visit every country in the world! Igor's favorite thing about traveling is the way he gets to know new people, food, places and cultures.
This exciting experience helps him create his own stories and make memories that will last forever