Baltimore is a major tourist and residential destination in the Southeast and is often referred to as the "San Francisco of the South." It is one of the most active downtown areas during the summer season. From American heritage to contemporary"'urban luxury," the restaurants in Baltimore are sure to inspire you to shake up your dinner routine with a long-overdue visit.
Baltimore's restaurant boom has brought some real treasures to the table, and we are suckers for excellent food. I have gathered a list of the ten favorite Baltimore restaurants, but I am looking forward to hearing what you have to say about them.
Visiting other destinations in Maryland? Check out our other delicious guides:
The 10 Best Restaurants In Baltimore
1843 Light St. // 443-438-4948
Hersh's pizza has been a staple of Baltimore's Hampden neighborhood for years now. Their wood-fired oven produces a thin-crust pizza with a perfect balance of salty cheese and brightness from toppings.
Hersh's specializes in Italian cuisine, and its extensive menu offers ample choices for both pizza and pasta lovers. The ingredients used to create the restaurant's food are fresh and top-quality, and the dishes are prepared with creativity and care. The delicious food is worth the extra cost, making Hersh's a delightful and worthwhile choice.
My favorite thing about Hersh's is the atmosphere; not only is the restaurant darling, but it also has a killer patio and several cozy corners inside. If you're looking for a cozy spot to catch up with friends over good food and drinks, Hersh's is the place.
2322 Boston Street // (443) 835-2036
If you've been to a Chinese restaurant, you may have heard the words "Ni Hao" before. It means "Hello" in Chinese and is often used as a greeting to guests. NiHao aims to bring a new perspective to Chinese dining through handcrafted food using fresh ingredients from local farmers.
Nihao will allow patrons to experience the intricacies of Chinese cuisine, allowing them to see beyond chop suey and egg rolls.
Their menu includes their signature dishes Peking Duck with sweet and savory sauces and whole wheat buns with Duck Bone Broth Noodle Soup Kit, Dim Sum, Chinese desserts, and so much more!
So, if you are seeking authentic Chinese food, NiHao is one of the best restaurants in Baltimore!
213 Penn St. // (410) 727-1155
Located in Baltimore's historic Ridgely's Delight neighborhood, The Corner Bistro and Wine Bar shares a block with other beloved restaurants and shops. You can choose from hearty main courses such as pot roast and Maryland crab cakes or wood oven pizzas like veggie delight and Margherita as you sit back and relax.
The lunch and dinner menu always includes specials, such as prime rib on Saturday, to tempt diners. Enjoy dessert at the bar while you browse the wine list to pick the perfect bottle for your dining experience!
102 Clay St. // 443-538-9491
Puerto 511 Cocina Peruana is an intimate and casual tapas-style restaurant that serves family-style meals.
Puerto 511 delivers a diverse tapas-style menu that includes visually appealing Peruvian chicken dishes, an extensive seafood selection such as sundried bay scallops and pan-seared bay scallops with summer risotto, Cocina's popular banana leaf-wrapped sea bass drizzled with a sweet soy glaze, and a variety of vegetables and side dishes.
This is the hot spot for gathering people from different places and cultures. The blend of aromas, flavors, textures, and sounds brings memories of beautiful Peru!
1701 N. Charles St. // +16672124273
The Station North neighborhood has become a foodie hotspot in Baltimore, MD, lined with unique restaurants like Alma Cocina. The restaurant offers arepas (Venezuelan stuffed corn cakes) filled with seafood, meat, or vegetables at its new home in the Station North neighborhood.
Culture is at the heart of the Alma concept. The company wants its food to tell a story about the world. They don't just feed the palate; they feed the imagination and the soul. The arepa is the centerpiece of Alma's menu and a variety of Venezuelan-inspired dishes that employ contemporary techniques.
225 W 23rd St, // +14439008983
Whether it's tacos, enchiladas, or tostadas, Clavel's lets you build your fresh Mexican meal. The build-your-own format is what makes the delicious menu stand out.
Mexicans know how to do enchiladas, and Clavel's uses that expertise in creating their shredded chicken ones topped with queso fresco and pico de gallo. Their hand-made tortillas seal in the juices of carnitas before they are topped with salsa verde.
They also offer online ordering, and I was surprised to find that reservations are not necessary.
3 W. 23rd St. // +14109826246
Larder in Remington, Baltimore's hipster neighborhood, is a small-plates restaurant that has big flavors. It shares a courtyard with Fadensonnen, a natural wine bar that also serves craft beer and cider.
The Larder team works from a huge network of trusted producers to source the best ingredients from the Mid-Atlantic region, including Maryland, Virginia, and Pennsylvania.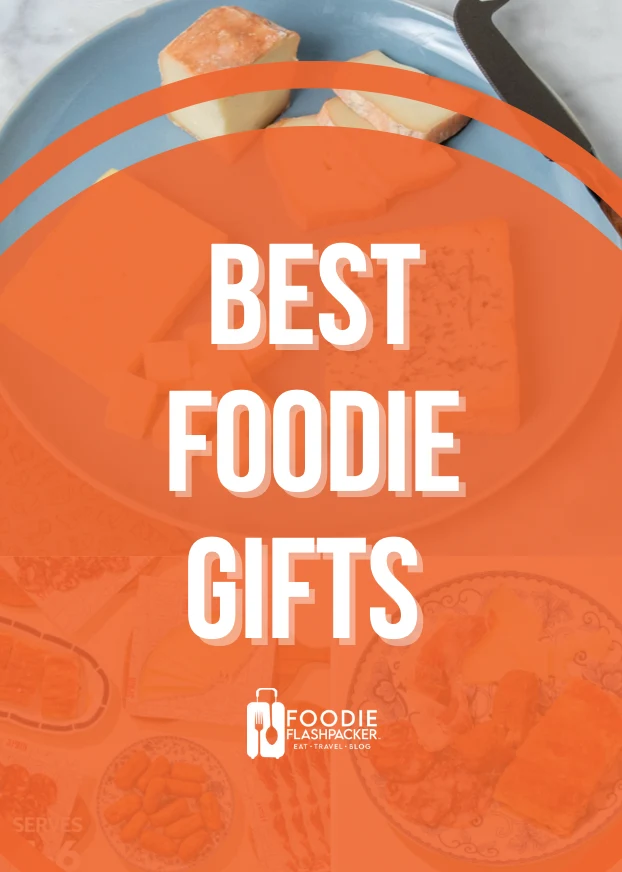 Are you a real foodie? I've compiled a list of the best foodie gifts you can get for yourself and your closest ones. Cheese, meat and sweets subscriptions, and some classic must-have foodie gadgets.
Executive chef Helena del Pesco says, "When possible, I'll buy from a producer that is convenient or that I feel a connection to; someone who makes food that I really love."
Their menu changes daily and incorporates plenty of delicious homemade preserves. Linger over a meal on the canopy-shaded patio, or grab a few bites from the bar on your way to the next thing.
806 N, Charles St. // +14107520311
An array of delicious, affordable dishes from traditional Afghan cuisine await diners at the renowned Helmand Restaurant. The Helmand offers a rare combination of a five-star dining experience with a casual, easy-going atmosphere.
The blend of herbs and spices in their dishes brings you to taste sensations never-felt-before.
They offer an extensive multi-course menu of lamb, seafood, beef, and chicken dishes, eggplant, spinach, and other fresh vegetable options. With appetizers like the Kaddo Borawni and entrees of char-broiled lamb tenderloin marinated and served with pallow, the quality, and delicacy of preparation extend to every menu selection.
From its contemporary décor to the delicious food selections, the Helmand earned it's reputation as one of the best restaurants in Baltimore.
The Bluebird is known for its imaginative cocktails, but now one of the best restaurants in Baltimore is getting into the food game. The botanical-themed bar is getting ready to drop an entirely new flavor lineup.
The list includes several beverages made with D.C.-based Republic Restoratives' Civic Vodka with an eye to quality and locality.
The drink menu is divided into sections like zero-proof cocktails (including Tonic Water with herbal cordial), classics (including a Baltimore Bourbon Buck and Fruited Cider Flip), and "whiskey" (such as Sour Cherry Negroni).
Gluten-free options include a tempeh burger, a fritto misto, and a beef burger from Roseda Farms. Additionally, Benkert recently took over the neighboring beer hall De Kleine Duivel, which features a tranquil terrace area where guests can watch live music while enjoying Belgian beers along with living charcuterie, fresh fish, and vegetarian dishes.
4341 Harford Rd. // +14102542376
Set in the lively neighborhood of Lauraville, this restaurant is committed to supporting local farms, businesses, and charities. The namesake of Maggie's Farm comes from Laura Marino's daughter, named after the song by Bob Dylan. The family-friendly restaurant enjoys an upbeat atmosphere, tasty wood-fired pizza, and simple yet locally sourced food options.
Take a seat at the bar, cozy dining room, or patio for fresh, seasonal fare. Eat small or go big with dishes like fried green tomatoes, crab cakes, and steak—all served in generous portions at a fair price.
Summary Of The 10 Best Restaurants in Baltimore
Baltimore is thriving with new restaurants, chefs, and culinary ideas. With each visit, it is exciting to find something new in this fantastic city.
Whether it's a quick bite before the symphony or a leisurely five-course dinner with wine pairings, these best restaurants in Baltimore offer diners an array of choices and flavors that match their needs and desires.
Start your search here for recommendations of where to eat and drink when in Baltimore!
---
Which of these best restaurants in Baltimore do you want to try first? Let us know in the comments section below!
Igor Jovanovski is an aspiring digital nomad, travel blogger and graphic designer who really loves food. He also has a creative side, and he works as a freelance graphic designer in his spare time. He has traveled across Europe quite a few times since he was young and recently started his mission to visit every country in the world! Igor's favorite thing about traveling is the way he gets to know new people, food, places and cultures.
This exciting experience helps him create his own stories and make memories that will last forever