One thing about seafood, if you love it, then surely you'll love Boston!
Boston is THE classic place in the seafood world and its recent boom in the dining scene makes this city a paradise for foodies looking to indulge their taste buds.
If you still need convincing, then here are the ten spots that have won my votes.
Table of Contents
The 10 Best Seafood Restaurants In Boston
63 Salem St. # 1, Boston // +16177423474
Neptun Oyster, located in a quaint harborside location, offers the freshest seafood in Boston for over five decades. Served hot with butter, or cold with mayo, it's all about the lobster roll here.
There's nothing better than a sweetmeat roll that's almost as good as the sweetmeat it holds. In addition to lobster rolls, Neptune Oyster offers a limited menu of seasonal seafood specialties.
Among the menu's staples are fried Ipswich clams and steamed Wellfleet Littlenecks in a divine wine sauce. In addition, you can choose from a variety of oysters and clams, as well as other heavenly seafood treats from the raw bar.
65 Atlantic Ave., Boston // +16177724400
The Daily Catch has one of the best views in Boston, which is maybe why it's a perennial date spot.
The window tables showcase the harbor to spectacular effect, making early and late-evening reservations a must. But, even if you don't get a sea-view table, you'll be in for a treat.
The Daily Catch serves authentic Italian pasta and seafood, all while offering one of the best waterside views in town.
You can enjoy the views from the deck or outside the bar as you munch on homemade pasta with squid ink, lobster fra Diavolo, mussels, or littlenecks Siciliano, all prepared with fennel, thyme, and lemon.
304 Stuart St., Boston, MA 02116 // +16179175193
Mooncusser Fish House is one of those seafood restaurants in Boston that should top your list for a special occasion. Mooncusser offers a seasonal four-course tasting menu, showcasing global flavors and local seafood. The food here is exciting yet approachable.
To begin, try Red Snapper Crudo, made with pineapple, salsa verde and fried peanuts. To follow, try venison carpaccio. Finally, finish it off with a lemon olive oil cake!
Mooncusser offers probably the best taste of the sea in Boston, intertwining global flavors and local seafood.
550 Tremont St., Boston, MA 02116 // +16174230550
A simple visit to B&G Oysters will soon become a whole new level of crustacean-based dishes. The owner, Barbara Lynch, has been a vital force in the Boston restaurant scene for more than two decades, and B&G Oysters is considered by many to be her masterpiece. For oyster lovers, this restaurant can't be beaten!
A gleaming ode to traditional Boston seafood dishes, taken up a notch, this sophisticated eatery close to the South End offers exquisite dishes like Saffron Steam Mussels and Lobster BLT with lemon aioli.
In addition to its daily-changing oyster menu, this chic oyster bar makes its own homemade Prosecco mignonette to pair with the dishes.
And let's not forget the chive-and-celery-studded lobster roll, the Bouillabaisse, and the lobster salad, which Lynch also developed.

The atmosphere in this small restaurant is just adorable, so make sure you do the necessary – a reservation and a great company to fully enjoy it!
1321 Boylston St., Boston, MA 02215 // +16175451060
Eventide Fenway, the sister restaurant to Eventide Oyster Co. in Portland, offers the tried and true classics made popular at the Portland restaurant. However, Eventide Fenway Boston takes a page from its more famous Portland namesake and offers a fine-casual dining experience, but with a few twists.
A few steps from Fenway Park and within one block of the Museum of Fine Arts, the Museum of Science, and the Boston Common, this seafood restaurant caters to the city's discerning palate with freshly shucked oysters and brown butter lobster rolls.
With eight oyster varieties per day, clams steamed in butter, lobster rolls served hot or cold, beers on tap, craft cocktails, and grand cry champagne, this place is nothing short of outstanding.
This is classic New England seafood done with precision and expertise for people in a hurry or looking for a place to celebrate, good food and good fun are found at Eventide Fenway.

If you happen to be hungry and in the neighborhood, you can just pop in without a reservation since they operate on a first-come-first-served basis.
75 Exeter St., Boston, MA 02116 // +18573504626
Lobster lovers, this is your heaven! Pulling up to a shack, you find yourself surrounded by people eagerly waiting for the next batch of lobster or crab roll. Welcome, you've arrived at Luke's Lobster!
Founded by third-generation lobsterman Luke Holden, Luke's Lobster is a family-owned, Maine seafood business.
The company offers traceable and sustainable seafood all over the country in their shacks, grocery stores and they even ship it to your home. Their seafood is hand-picked by fishermen, shipped right to their own seafood company, where it's steamed and picked to perfection, and then shipped directly to their shacks and customers.
A lower price for their fishermen and the removal of the middleman means better tasting seafood for you!
A swipe of mayo, lemon butter, and secret seasoning is served on a split-top New England-style bun with their lobster, shrimp, and crab rolls, bringing you that fresh seafood taste and texture you know and love!
Visit them in their Boston location and get one of their signature lobster rolls, or order a jumbo lobster roll with even more seafood! They believe fish should always be enjoyable, and they are doing a great job of connecting you with the absolute best seafood!
370A Commonwealth Avenue, Boston // +16175367200
Ken Oringer, the Executive Chef/Owner of Uni, and his partner Tony Messina, the Executive Chef/Partner of Uni, set the food scene at Uni here.
Beautifully presented Japanese-inspired seafood dishes can be enjoyed in the pristinely decorated, inviting space, featuring generous wine barrel tabletops and a clear view of the kitchen's counter.
You'll find plenty of nigiri, sashimi, and makimono street food-inspired choices to pair with sake by the glass. Uni, named after sea urchins, serves plenty of those species along with other surprises like the Spanish mackerel.
You can also find hot plates like shrimp tempura and shrimp fried rice with green curry, which are delicious!
279 Dartmouth St, Boston // +16172670691
Most Bostonians are not familiar with the delights of fish in a tin – but those who frequent Portugal and Spain might be.
If you're a seafood lover like me, you can't go wrong with fried lobster and waffles on your menu.
The Saltie Girl restaurant features everything from anchovies to sardines to octopus served with artisan bread and house-churned sea salt butter, which is excellent!
412 W Broadway, Boston // +16179175626
The streets of Southie meet the streets of the south at Loco Taqueria. The taco menu is full of tempting treats, such as their blackened cajun tuna tacos, smoked brisket taco and the delicious birria tacos.
Don't forget to try their wide selection of tequilas and a palate cleanser from the raw bar, which includes raw tuna tostadas, oyster ceviche, and fluke crude with horseradish and orange.
761 Boylston St., Boston // +16172674000
The fish at this Boston institution has a fresh perspective under new Chef Dan Billo. At Atlantic Fish Co. a new menu is printed every day, where fish comes straight from local harbors every morning since 1978.
I stopped in for lunch there and had one of the top lobster rolls of my life. The bread was super juicy and buttered with a saltine cracker-type crust, with large chunks of meaty lobster mixed with celery and mayo.
The best place in Boston to get fresh seafood without breaking the bank has plenty of healthy lunch options here! And the vegetarians might also discover their new favorite meals here – Atlantic Fish has fresh juices, vegetarian options, and lots of salads.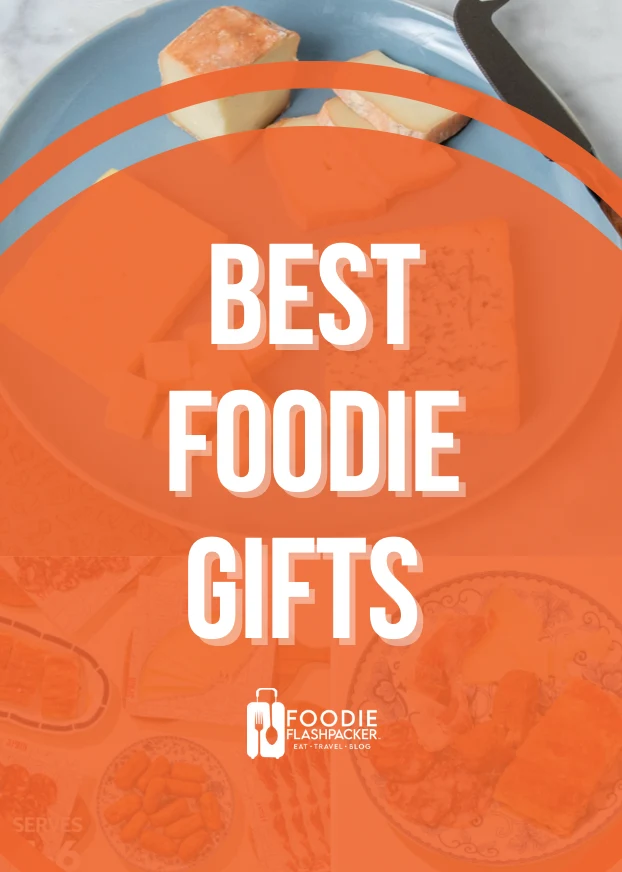 Are you a real foodie? I've compiled a list of the best foodie gifts you can get for yourself and your closest ones. Cheese, meat and sweets subscriptions, and some classic must-have foodie gadgets.
In addition to the lobster pesto pappardelle, lobster ravioli, and lobster fried rice with soy sauce, shrimp, and sriracha, you will also find lobster ravioli, fra Diavolo, and surf and turf, and incredible desserts to pair with some of their after-dinner drinks.
Summary Of The 10 Best Seafood Restaurants In Boston
In a city with a restaurant scene that is constantly evolving, but also very tradition-oriented, one should cast a wide net and choose which Boston seafood restaurants are worth the attention. You'll find a wide range of food quality, but also styles and diversity while exploring your "must visit". For example, you can find lobster rolls at traditional restaurants, as well as newer sandwiches made from similar (and arguably better) ingredients, but also good old-fashioned lobster rolls and their contemporary doppelgangers.
Visiting other destinations in Massachusetts? Check out our other guides:
Like seafood? Check out our other guides on the best seafood in the US:
Igor Jovanovski is an aspiring digital nomad, travel blogger and graphic designer who really loves food. He also has a creative side, and he works as a freelance graphic designer in his spare time. He has traveled across Europe quite a few times since he was young and recently started his mission to visit every country in the world! Igor's favorite thing about traveling is the way he gets to know new people, food, places and cultures.
This exciting experience helps him create his own stories and make memories that will last forever