Discover the history of Savannah, Georgia. With its beautiful parks and plazas, Savannah is more than just a pretty face. From the back streets of an evolving city to the natural beauty of a coastal region, you'll find a memorable and scenic place to spend your vacation.
The alluring Southern city was named by the Colonial Dames of America for a native tribe called the Savannahs or Savannas who inhabited the area before French and British settlers arrived in the early 1600s.
At Savannah, you will find one-of-a-kind architecture that has captured the imagination of Americans for generations. There's no shortage of well-preserved buildings on Savannah's downtown squares, but the gothic St. John's Cathedral stands out from the rest. Forsyth Park is the main public space in Savannah, Georgia.
The park is a National Historic Landmark District, a historic district listed on the National Register of Historic Places, and is an official Green Heritage Site.
You'll discover a wealth of fascinating tours, exciting outdoor activities, restaurants that draw food lovers, and thriving art scenes in this culturally rich city. Let's dive into the list of best restaurants in Savannah GA.
The 18 Best Restaurants In Savannah GA
Savannah is a city full of history and culture and is home to restaurants that capture the best elements of this iconic locale.
From classic Southern barbecue to sophisticated seafood dishes and global cuisines, there's no shortage of great restaurants in Savannah GA. But what makes this city unique are its homegrown eateries that suit the Savannah lifestyle, a kind of laid-back cool.
What's more appropriate than a walkable, dog-friendly neighborhood pub or a modern kitchen incubator with chef-driven eats and a casual atmosphere?
Savannah is a town that has a little bit of everything and puts the Southern into Southern charm. The architecture, the people, and especially the food are all evocative of the region's legacy – and most importantly, Savannah's chefs have embraced this heritage with open arms.
This restaurant guide will help you find the best restaurants in Savannah with special sections that spotlight restaurants with locally sourced ingredients and items grown on local farms, vegan eats, Cajun/Creole cuisine, and menus dedicated to Southern classics, spots that represent Savannah's unique brand of cool.
236 Drayton St., Savannah, GA 31401 // +19124439555
At Zunzi's, they take pride in each savory bite. With an African flair and Southern soul, Zunzi combines traditional cooking techniques with fresh ingredients to create a uniquely delicious experience. That's why it's one of the most unique restaurants in Savannah GA.
Established in 2005, Zunzi's has been serving its customers with mouth-watering food for almost two decades. A sandwich is not just a sandwich. What you put on it and how you put it together is one of the most powerful tools you have in the quest for ultimate taste gratification.
They have taken traditional dishes and put their own spin on them to create satisfying sammies, wraps, and smothered bowls and salads that they guarantee will taste better than your average food.
They have some of the best-tasting fast food around and a great staff that enjoys serving you. At Zunzi's, they are confident when they say their food will blow your mind. From the moment you walk in the door of the restaurant and grab one of their signature dishes, you will know you've found a gem!
107 W Jones St, Savannah, GA 31401, the United States
All I can say is that the wait was worthwhile for Mrs. Wilke's Dining Room! As we waited in line for an hour and a half, we debated whether it was worth it. Ah, so it was!
We were shown to a dining room with various tables after we arrived. You genuinely feel at home here! The fried chicken and various sides are already on the table.
They seat one table at a time when seated. They seat you 8–10 people per table. Thus the owner will ask for groups of two or one when a group of 6–8 people approaches a table.
Therefore, if there are only two of you, you get to go ahead of the larger groups, making up for the individuals who had held positions in line for larger groups.
The tables are already arranged with food bowls when you enter. We had a pot roast, pulled pork, and fried chicken for our meats.
The sides included coleslaw, cheesy potatoes, collard greens, creamed corn, mashed potatoes and gravy, rice, and more. Cornbread and biscuits were also available. Dessert options were handmade peach cobbler with ice cream or banana pudding.
We ate until we were full and everything was great! Excellent and friendly wait personnel were there. You pay $30 per person after you eat. There is an ATM there.
This was a wonderful experience, and I wholeheartedly recommend it! You only have to choose whether you want sweet, unsweet, or water and where you'll nap after dinner.
317 E River St, Savannah, GA 31401, the United States // +19122363009
A cheerful dive pub and eatery for families that serves pizza and chicken tenders. We were graciously welcomed and put on a waiting list when we arrived.
However, you can make a reservation online, so I suggest doing that rather than standing in line to get on the waiting list. Large groups of eight people can easily fit here.
We ate pepperoni pizza, Spanky's Spuds, and chicken fingers. We all agreed that this was the best lunch we had as we exchanged glances.
The waiter was incredibly kind and accommodating! I can't wait to go back to Spanky's and Savannah's. If you're searching for wonderful casual meals, I definitely recommend this gem amongst the restaurants in Savannah GA.
7400 Skidaway Rd # D, Savannah, GA 31406, the United States // +19123030999
Driftaway Cafe offers "casual coastal cuisine," focusing on flavor and pleasure! Driftaway Cafe was founded to provide fresh local fish to the neighboring neighborhoods and businesses in a fun and welcoming environment.
This is more than just a superb seafood restaurant in Savannah. The menu truly includes every specialty imaginable, from sandwiches and tacos to beef, chicken, and more.
The decor was lovely and "beachy," but it was also quite clean and cozy. The menu appeared attractive, but the actual proof was in the meals that the chef delivered. Everything was of "rock star" caliber.
The tuna appetizer was excellent, with a crisp crunch of just the right amount of cucumber. The chips were fresh, perfectly flash fried, and light.
Aside from being beautifully presented, my friend's tuna meal was delicious as well. I enjoyed my grouper very much and found it to be well cooked with a subtle flavor. My opinion is that this cafe feels like it's where the locals eat, which is a wonderful find. Try it out!
313 E River St, Savannah, GA 31401, the United States // +19122364229
This restaurant is excellent! The surroundings were really tranquil. There was no overcrowding. The service was just fantastic. From the moment we came through the door, the service was first-rate. Our server was over the above and so kind.
Since I wasn't driving, I began with a Savannah Breeze. Wonderfully good. had a bowl of shrimp bisque that contained large chunks of shrimp. The bisque didn't scream "essence of shrimp" at all.
I had stuffed mushrooms with crab as my second meal. Just properly seasoned crab flesh without any breading. I was reminded of the creole shrimp and sausage that I adored in New Orleans. Delicious.
The key lime pie came out on top. The key lime pie was not baked with green food coloring, and real meringue, not just whipping cream, was used to brown the top.
This place is unlike any other that I can think of. However, I will say that the dinner was so amazing, and the table service was so excellent that I didn't leave anything behind. I'll definitely return to The Shrimp Factory when I'm in Savannah the next time. It's a must try amongst the restaurants in Savannah GA.
202 W Bay St, Savannah, GA 31401, the United States // +19122346686
Chart House didn't fail to deliver excellent service and fantastic food! The atmosphere was great, and the staff was welcoming.
Our experience at this restaurant was the best we've ever had! Our server, was attentive and listened to all of our demands. He coordinated everything flawlessly. The cuisine was excellent.
Our first course was the Roasted Beet Salad. It included blue cheese, delicious candied nuts, and vinaigrette dressing.
I ordered the herb-crusted fish with mashed potatoes for my main meal. It had a great mustard sauce on it. I also ordered some Asian green beans as a side, and they were excellent.
For dessert, we ordered the molten lava cake, which came with chocolate sauce, ice cream, and Heath bars.
Everything we ate was incredibly amazing, and there were many additional things we were tempted to try because they sounded so good. If you have never been to this eatery amongst all of restaurants in Savannah GA, I highly recommend it; you won't be disappointed!
12 W Oglethorpe Ave, Savannah, GA 31401 // +19123492600
I confidently state that Husk in Savannah is wonderful in every way. It was undoubtedly a "best of" experience for us, starting with how the host staff welcomed us, our waitress's knowledge and accommodative manner, and the extremely delicious cuisine.
Although expensive, superior ingredients are typically pricy. We enjoyed the front wall's chalkboard information on farms and food origins.
We selected an intriguing vodka martini that was delivered in a wine glass and was sweet. While I had the BBQ cobia, my friend got the mole chicken. His sou vide-prepared chicken breast was served with a light mole sauce far more delicate than the dark chocolate found in most moles.
The BBQ cobia was served with sweet potato, a bed of greens with pecans, and just the right amount of heat to be good without overpowering the fish. For dessert, we settled on a little chocolate and citrus confit torte.
I was happy that nothing from the kitchen needed to be enhanced before I consumed it. Husk is more than just an eatery when compared to the restaurants in Savannah GA. Having this experience once in a lifetime should be on everyone's bucket list.
109 Martin Luther King Jr Blvd, Savannah, GA 31401 // +19126625999
You will like every part of the Grey if you value inventive, fresh, and expertly prepared food. In addition, you should be aware of the location's unusual history if you visit.
The building, on the outside of the Historic District and accessible by foot, is an extraordinary renovation of the Greyhound bus terminal.
There is magic happening in their open kitchen. Incredible flavors, incredibly inventive fine cuisine that rivals virtually anything else, and a price that I'd consider fair for what you get.
The apple butter biscuits that we ordered were flaky, warm, and melted in my mouth. My companion enjoyed the 22 oz. aged ribeye that was cooked to the ideal medium and had lovely marbling.
I got the fish and grits, which went nicely with the creamed greens, which I couldn't stop eating even though they were my friend's!
We had blondies for dessert, which were the ideal size and deliciously buttery. I love bar atmospheres, and this one was perfect. Also, the background music was quite good. I strongly recommend it!
125 W River St, Savannah, GA 31401 // // +19122341900
Amazing restaurant! They appeared to be completely staffed at a time when so many organizations were having trouble filling positions.
When the waitress welcomed me, I felt good about the evening. I immediately felt at home because of her friendly smile and welcoming demeanor.
The fried green tomatoes were our first course. Again, the presentation was quite professional. The blue cheese and tomatoes made the perfect pairing, and the batter was just the right amount of crisp.
I tried the Bloody Mary, which was a journey unto itself and a fantastic drink when topped with shrimp, olives, and peppers.
I had the Grouper Oscar for supper. The fish was juicy and flaky with the asparagus and crab meat on top.
Unfortunately, I was too full even to consider the desert when I wanted to tell you about it.
The staff in the restaurant was courteous, professional, and well-organized. Definitely recommend it to our friends and family and will return in the future.
1 Lincoln Street Ramp, Savannah, GA 31401, the United States // +19126519660
One of the top dinners we had the entire week we were in Savannah. A renovated warehouse with a lovely design. This competes with the New England roots since it has a distinctly tavern-like appearance.
Since it was constructed in the 1750s, this historical structure has seen a lot. This is practically the oldest thing there is by American standards. Its allure and scars evidence it. The environment is compelling.
Service was prompt and courteous. Everything my table sampled was excellent. For what I anticipated and the price, it was a truly excellent experience.
Overall, a great facility. Despite the bustling lunch rush, the service was excellent.
We had their fried green tomatoes and oysters Rockefeller as an appetizer; both were excellent!
I got the chicken and spinach Mediterranean salad as my entrée, which was delicious! The serving size was perfect, and the chicken and spinach salad with currants, cheese, pecans, and vinaigrette dressing had a deliciously contrasting flavor profile.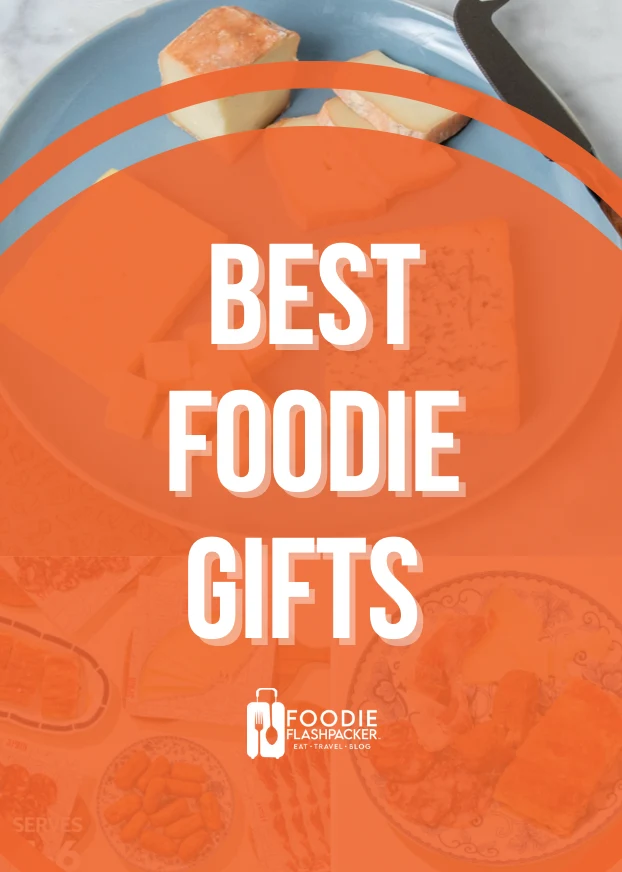 Are you a real foodie? I've compiled a list of the best foodie gifts you can get for yourself and your closest ones. Cheese, meat and sweets subscriptions, and some classic must-have foodie gadgets.
I ordered a traditional southern mimosa with peach purée to accompany my dinner. The ideal beverage for a scorching summer day! My friend and I shared a slice of their Jack Daniel's pecan pie to complete the meal, which was just exquisite. The absolute finest pecan pie I've ever had!
Without a doubt, I'll return and keep urging friends to stop waffling over where to eat lunch or dinner in Savannah and just go directly to Boars Head Grill and Tavern!
116 W. Congress St., Savannah, GA 31401 // +19122345397
Sorry Charlie's is a destination on any trip to Savannah. Located in one of the oldest commercial buildings, Sorry Charlie's is a treat for the taste buds with its fresh seafood, local ingredients, and Southern hospitality. Stop in for some delicious slow-cooked Po'Boys or something from their raw bar, small plates, flatbreads, entrees, and desserts. Enjoy the view while you enjoy a cocktail or a cold beer from the extensive draft selection, followed by fresh oysters served raw on the half shell or roasted. They have something for everyone, with a unique twist on the familiar classic dishes that we all grew up with and even on the freshest exotic kinds of seafood.
It's the perfect low-key hangout before or after a day of exploring downtown or along the riverfront. Just behind the bar is the rooftop bar overlooking downtown Savannah and perhaps even a glimpse of Riverwalk fireworks. Sitting on the dock of the bay, looking at the beautiful sunset with a glass of wine in your hand might be a pipe dream for some. At Sorry Charlie's, that is everyday life. Located in the heart of Savannah, Sorry Charlie's offers an unparalleled and unbeatable dining experience!
23 Abercorn St, Savannah, GA 31401, the United States // +19122324286
The Olde Pink House should be on your "must-do" list if you're visiting Savannah for the first time because it's a historical institution here. Any of the servers would be pleased to tell you about the history of this old mansion.
With this experience, it truly feels like you are traveling back in time. I enjoy how this place still has a lot of creativity, considering that the restaurant was formerly a home constructed in the 18th century.
The service was excellent, and a classical piano ballad was played throughout the venue. In addition, the experience was improved by spotless tablecloths and several pieces of silverware for each participant.
We began with the cheese plate appetizer, perfectly paired with the delectable honeycomb from the Savannah Bee Company.
I chose the sautéed local shrimp for my lunch (their take on shrimp and grits). If you visit Savannah, you must eat shrimp and grits at least once; it is delicious!
My friend had the crispy scoured flounder. And, If I could bottle up that apricot shallot sauce and take it home, I would.
The Olde Pink House's lavish dinners are a must-have on every visit to Savannah. If you intend to visit, make a reservation immediately because I've heard they sell out rapidly. However, the meal is impressive, and the experience is worth it.
20 E Broad St, Savannah, GA 31401, the United States // +19122335757
What a cool, historical place to enjoy dinner. The building has a great history and as a huge fan of Treasure Island, I found it particularly great to sit in the building that was captured in the story's opening scene.
It is one of Savannah's most popular spots, so make reservations in advance. Don't be embarrassed to get up and walk around as you wait for your meal since the building is both a museum and a restaurant.
As far as dinner, the bread that is served before the meal is a 10/10. In addition, we enjoyed the fried green tomatoes before our main course. I enjoyed the New York Strip for dinner, and my friend ordered and loved the honey pecan fried chicken.
The service was great too!! They kept coming over to refill our drinks so often that my drink didn't even go down to halfway full! But, overall, this place was excellent, and I highly recommend you stop by and make a memory at this historic restaurant!
321 Habersham St., Savannah, GA 31401 // +19122976759
Located in the heart of downtown Troup Square, Fox & Fig is the premier vegan cafe and specialty coffee bar in Savannah.
Sweet and savory plant-based food, locally roasted coffee from The Coffee Fox, craft beer, wine, and a selection of desserts are offered..
Order from the brunch menu with an eye towards locally sourced ingredients. Looking for the perfect vegan brownie? Well, look no further! Or perhaps a cinnamon roll is more your style? Either way, they've got something tasty for you!
Fox & Fig Cafe is a family-friendly establishment with a vibrant atmosphere and strict attention paid to fresh, healthy ingredients in all of the offered foods.
Meeting up with friends? Celebrating a birthday or convention at the convention center? Stop in this modern and inviting space, with a cozy patio in the front that is the perfect place to enjoy a healthy lunch, or simply drink your favorite latte and let their barista write you a special message on the vegan milk cappuccino foam!
2112 Bull St., Savannah, GA 31401 // +19122011950
The history of The Vault Kitchen and Market dates back to the middle of the twentieth century. The original bank vault is still intact and a part of the interior table structure.
A portion of their kitchen is a replica of a segment of the original bank vault, which visitors are able to see as they wait for their food, echoing the history of The Starland District, which The Vault Kitchen and Market uses as inspiration for its food.
The excitement and energy of the runners will linger well into dinner time as the restaurant-goers step into this locally-sourced restaurant serving tacos, sushi, a variety of salads, and dumplings.
Innovation meets nostalgia in The Vault; a locally owned and operated family-oriented restaurant. They are a true neighborhood eatery with daily specials and fresh, scratch-cooked food because they believe that the foods we eat should be sourced as minimally and directly as possible.
Their culinary team specializes in putting together new and exciting flavors with Asian flair profiles by keeping classics fresh. With an ever-changing menu highlighting fresh ingredients and a wide selection of beer, cocktails, and wine by the glass or bottle, The Vault Kitchen is sure to please any palate!
114 Barnard St., Savannah, GA 31401 // +19122327899
Located on Barnard Street in downtown Savannah GA, Alligator Soul aims to gather people together through their love of food, family, and community.
From local farm to fork, this Savannah eatery is committed to serving only the freshest and finest ingredients. Share the spotlight with friends over a perfectly char-grilled slab of meat from their wood-burning grill, or join the locals at the bar for wine and conversation while sampling specialty small plates.
Try dishes such as Oysters A La Soul, Alligator Tempura, Drunken Mussels, Beef fillet, and a lot more.
Entering The Alligator Soul Restaurant is like stepping into a time warp that transports you to a setting that rivals the imagination of Southern novelists and poets.
Located in the Savannah Historic District area of the city, this award-winning restaurant was once a basement warehouse for local grains in Savannah, Georgia.
Even though The Alligator Soul is quite new, it has a timeless quality and is nestled unassumingly among other restaurants, antique stores, and boutiques. With an intimate setting, the Alligator Soul is designed for a warm and inviting evening for lovers of good food, good people, and live music. It's definitely one of the best restaurants in Savannah GA.
2430 Habersham St., Savannah, GA 31401 // +19122345885
If a restaurant is located in a "green truck," it's certainly a unique concept. And here in Savannah, the Green Truck Pub is known as just that, serving up a sustainable fare.
With their commitment to "fresh and local," they only serve what's in season, and as a result, you'll find creative seasonal dishes on their menu. This is just one way they "green" their restaurant, but you'll also find that they have compostable goods used throughout the restaurant.
Their casual restaurant offers gourmet burgers, fresh-cut fries, salads, and sandwiches.
They source as much locally as possible – in fact, you'll see the farm where their meat comes from on their label. They have beer and drinks on tap and an atmosphere that will make you want to grab a group of friends and stay all night. Whether you're stopping in for dinner, grabbing a drink with friends, or meeting your book club for lunch – they're happy to see you!
1 W. Liberty St., Savannah, GA 31401 // +19122004045
A fresh take on modern American cuisine.
The Public Kitchen & Bar brings iconic, classic mid-century modern design to food and service for a new kind of dining experience. A foodie's paradise!
The menu features fresh takes on classic pub fare, plus an eclectic array of American eats. All of The Public's burgers are sourced from a family farm in Georgia, and are 100% all-natural and grass-fed.
If you've been dreaming of a place that embraces family-friendly fun, warm hospitality, and an array of eclectic eats and cocktails, this is the place. Order dishes like Seared Salmon, Savannah Shrimp and Grits, Public burger, or Miso Hummus Pita. Anything you try, you won't regret.
Create a restaurant that is meant to transport its guest from their daily lives.
The team looks for spaces with an architecture that brings it some historical significance and then designs a concept and menu that complements both the space and the location where it will be set.
The Public Kitchen & Bar is in a class of its own, with an unmatched atmosphere that feels intimate yet welcoming. Worthy of a pampered evening out, The Public can also offer that just right place to meet your closest friends for drinks and appetizers or celebrate a special occasion.
FAQ
Is Savannah a foodie town?
"Savannah has always been a food town, but a transformation has recently occurred in the Hostess City, converting it from a comfort food mecca to a gastronomic paradise on par with some of the nation's top food attractions." As a result, Savannah was rated one of the top cuisine cities in the South by Southern Living magazine last year.
Savannah is a culinary lover's delight, with its eclectic Southern low country restaurants and an assortment of foreign cuisine.
What is Georgia's famous food?
Peaches. Georgia is also known as The Peach State. Peaches are used by home cooks and chefs across the state in pies, jams, jellies, ice cream, and peach cobbler. Sweet juicy peaches covered by viscous syrup and a flaky crust will turn even the most adamant dieters' heads. Check out my guide on the best Georgian food for more.
What is Savannah best known for?
Savannah has a lengthy history and is well-known around the country for its magnificent coastal scenery, well-preserved architecture, and rich, dynamic history. However, while certain aspects of Savannah's history are well-known, such as Juliette Gordon Low's life and the iconic Forrest Gump scene, others are less well-known.
Experience Savannah's Multi-Cultural Cuisine
Savannah is renowned for its food scene, and this city has something for every palate: regional southern cooking (think fried chicken, shrimp and grits, buttermilk biscuits, and a variety of BBQs), the freshest seafood catches of the day, some of the greatest farmer's markets around, Mediterranean and Asian inspired dishes, and South American influences.
For those who know Savannah well, this is the guide that helps you find new favorite diners and bistros, unexpected neighborhood joints, and hidden gems. For those who don't know the city yet, it's a lively introduction to why Savannah is everyone's favorite food and culture destination.
Visiting other destinations in Georgia? Check out our other delicious guides:
---
Now that we've shown you the best restaurants in Savannah GA, which will you try first? Let us know in the comments section below!
Igor Jovanovski is an aspiring digital nomad, travel blogger and graphic designer who really loves food. He also has a creative side, and he works as a freelance graphic designer in his spare time. He has traveled across Europe quite a few times since he was young and recently started his mission to visit every country in the world! Igor's favorite thing about traveling is the way he gets to know new people, food, places and cultures.
This exciting experience helps him create his own stories and make memories that will last forever